A guide to Copenhagen for summer schoolers and everyone else 😍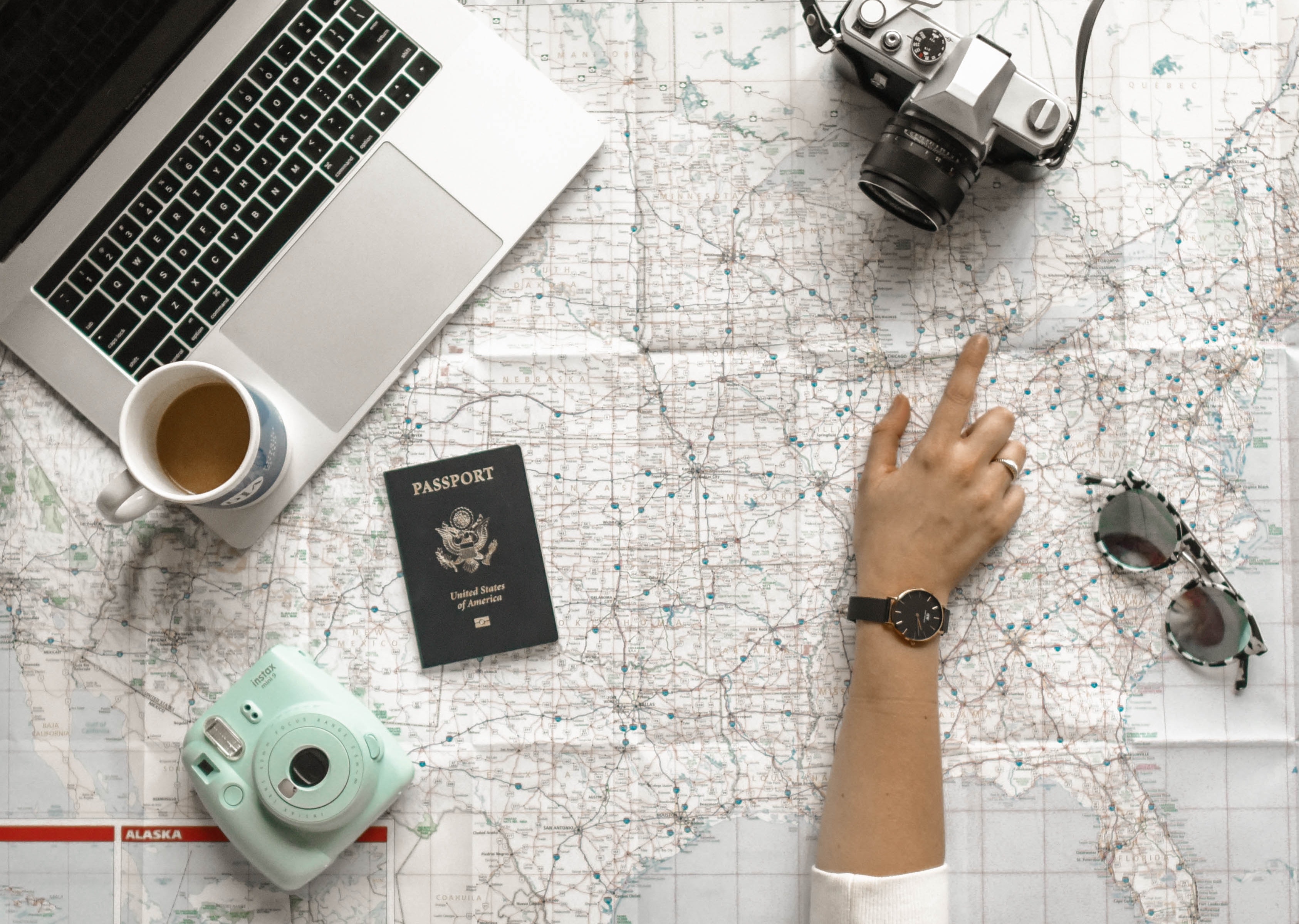 You've arrived at the perfect time to enjoy the best of what Copenhagen has to offer. In this summer school Copenhagen guide, student reporter, Caroline Sølver, has provided a Copenhagen bucket list – from food, to hidden gems and what to do if the weather's bad.
Yay, it's finally time for you to come to Copenhagen and enjoy the summer here. Although, you have some obligations, such as taking your summer school classes, this schedule will leave you plenty of time to explore the best of Copenhagen.
Didn't make it to summer school at CBS this year? Fear not, there's always next year! In the meantime, here are five reasons you should attend summer school at CBS.
Without further ado, let's get to the ultimate Copenhagen summer guide.
See all the sights
Copenhagen has plenty to offer from architecture to art, food and fashion. But the very first step should be sightseeing. Grab a bike or put on your good shoes and start exploring.
Here are some of the main sights you should check out in Copenhagen. They can be done in a day if you're game.
Kastellet and the Little Mermaid. Start your day off at Kastellet, a former military base located by the water. It's gorgeous for a nice walk and will lead you to the infamous statue of the Little Mermaid.
Amalienborg. From Kastellet, head to Amalienborg, the royal castle where the Queen lives. If you make it to the castle at 11:30 am, you'll be there just in time to watch the Changing of the Guard ceremony and the Royal Parade. It's a must!
Nyhavn. From the castle, head to Nyhavn, located right by Amalienborg. This is possibly the most photogenic (and also Denmark's most-photographed spot!) in Copenhagen. Take a break and look at the cute, colorful houses and enjoy the city life passing by.
Christiansborg. After Nyhavn, head to Christiansborg, the Danish Parliament building. If you're not afraid of heights, you can visit Tårnet, the tower of Christiansborg and enjoy stunning views of the city. The best thing about it? It's completely free of charge. But you have to go through a brief security check, like the one in the airport, to enter.
Christianshavn. By now, it's probably time for lunch or another coffee break. Walk over Knippelsbro – the bridge – and you'll get to the neighborhood of Christianshavn, which is mostly known for its cute canals and little houses. Christianshavn is also the home to the infamous freetown Christiania. Walk around, enjoy and don't miss the lake in Christiania, where you'll find some creative and cute houses that are home to the people living in Christiania.
By enjoying these sights, you'll have covered the absolute basics of Copenhagen. But of course, there are plenty of other things to do.
Do as the Danes
If you're planning to go native and really get a grasp of Danish culture, we have got you covered. Check out this guide where we share seven things to try while in Denmark. It includes taking a plunge in one of the many spots around the city. It involves riding a bike (of course!). And it even encourages you to eat candy – the Danish way. Read the do as the Danes guide here.
Enjoy summer in the city
According to the Danes, there's nothing better than Danish summer. The endless, magical Scandinavian summer nights where the sun sets at 10 pm and rises again at 3 am. Danish summer is great, and we've previously shared five spots that are just perfect in the summertime.
How about sailing a swan boat in the lakes of Copenhagen? Indulging in boozy milkshakes? Or best of all – visiting my personal favorite, La Banchina, a small wooden shed on the hip Refshaleøen. It serves delicious coffee and aperol spritz and is open all day long.
Check out the Copenhagen summer guide right here.
If the weather sucks…
While Danish summers are magical, they can also be the complete opposite. When it's cold and rainy and the sun disappears for a couple of days. All Danes are used to this. That makes it a little difficult to enjoy the outdoors, jump in the sea and eat ice cream. Luckily, this doesn't stop you from having a good time. There are plenty of things to do in Copenhagen on a rainy day. This weather also lets you explore Danish 'hygge', as rainy weather really allows you to do hyggelige things.
How about getting creative and painting your own piece of ceramic? Going for a delicious brunch in good company? Or maybe, go to one of Copenhagen's cute cafés and treat yourself to a yummy slice of cake. Check our guide for what to do in Copenhagen when the weather is blah.
Explore Copenhagen's hidden gems
You've been in Copenhagen for a couple of weeks now. You've had enough time to cover the basics. You've experienced a rainy Danish summer day and you've tried hygge. What else is there to do? This is the time where you need to dig deeper into Copenhagen and start trying some of the hidden gems the city has to offer. The guide includes a café on a tiny ferry, a very authentic Vietnamese restaurant and a few other cool places to visit. Get the insider guide here.
Indulge in good Copenhagen food
It's no secret that I love food. This is deeply reflected in a lot of the guides I've written for CBS Wire. If you're a likeminded foodie, you've come to the right guide. When in Copenhagen, you should definitely try the fællesspisning concept. Directly translated, it means communal dining, and there are quite a few places around Copenhagen that offer this concept. Another benefit? The communal dining concept is very cheap. Check the fællesspisning guide here.
If you're into testing cool new restaurants and cafés, this guide with five new places to try is perfect for you. If you're on a student budget, here's a good list of a variety of restaurants with student-friendly prices. Last but not least, check out our guide to the five best pizzerias and the five best burger joints in Copenhagen.
Now it's time to go out and enjoy the city! CBS Wire hopes that you'll have a wonderful time in Wonderful Copenhagen, and that this guide will help you to explore the very best of what Copenhagen has to offer.