The top five things to do on cold Sundays in Copenhagen
Winter is near, and while many people dread the cold season, I am also quite sure that winter contributes to the illustrious Danish "hygge" culture". Here is CBS student Caroline Sølvers' list of the top five things to do on a winter's Sunday in Copenhagen.
Netflix & Chill by the warm candle light draped in a blanket does not need to be the only thing that you can do on a wintery Sunday. So, while it may be 'hygge' to stay indoors, drink tea, and binge-watch the latest popular TV show (Stranger Things Season 2, anyone?!), winter is also a great time to get dressed in warm clothes, go out, and explore. Especially on a Sunday when you have no plans. This goes hand in hand with one of those age-old popular Danish saying: "There is no such thing as bad weather, only inappropriate clothing". So, get out there, it's time to explore.
Go for a brunch!
Copenhageners love brunch and breakfast, which means that there is a vast selection of great cafes that offer a perfect plate of Sunday brunch.
In Østerbro, try Baryl and their colorful, healthy, but still delicious brunch plate for 119 kroner. If you're closer to Christianshavn, try the cafe Hjørnet/The Corner, which is connected to the restaurant, 108, Noma's younger sister. This is not a brunch, but a more simple, hearty breakfast. A great cappuccino, a fresh, home baked bun with whipped butter and cheese that tastes like a dream, or a sweet pastry as a Sunday treat. Simple yet amazing.
Or try the ever-popular Mad & Kaffe in Vesterbro or Amager. Here you get to pick either three, five, or seven small brunch dishes of your own choice. A totally customized brunch. The options are endless, but brunch and Sunday go hand in hand.
Roam a flea market
Just as brunch, Sundays are also perfect days to roam around in a flea market. Whether you are just 'window shopping', looking for pieces of art made by local artists, or looking to renew the contents of your closet, there is always a Sunday market for your liking in Copenhagen.
On markedskalenderen.dk and loppemarked.nu, you can find an overview of the upcoming flea markets in Copenhagen. Some examples are the flea market in Remisen in Østerbro, where professionals as well as regular people sell their stuff, or 'Flid Marked', which will take place in Nørrebrohallen on the 2nd and 3rd of December.
Take a 'Flødebolle'-class with Social Foodies
What is better than spending a Sunday doing something completely new, maybe even learning a new skill?
The chain of sustainable cafes in Copenhagen, Social Foodies, who's especially known for their ice cream and chocolate, offers 'flødebolle'-classes every weekend at two locations – in Frederiksberg, or in Lyngby. In the 1,5-hour class, you will learn to make your own flødeboller and you'll even get to bring home your masterpieces.
Flødeboller translates to cream puff, or Danish dream, and is basically chocolate filled with sweet cream on a marzipan or cracker bottom. The class costs 299 kroner and you'll for sure get a good memory out of it.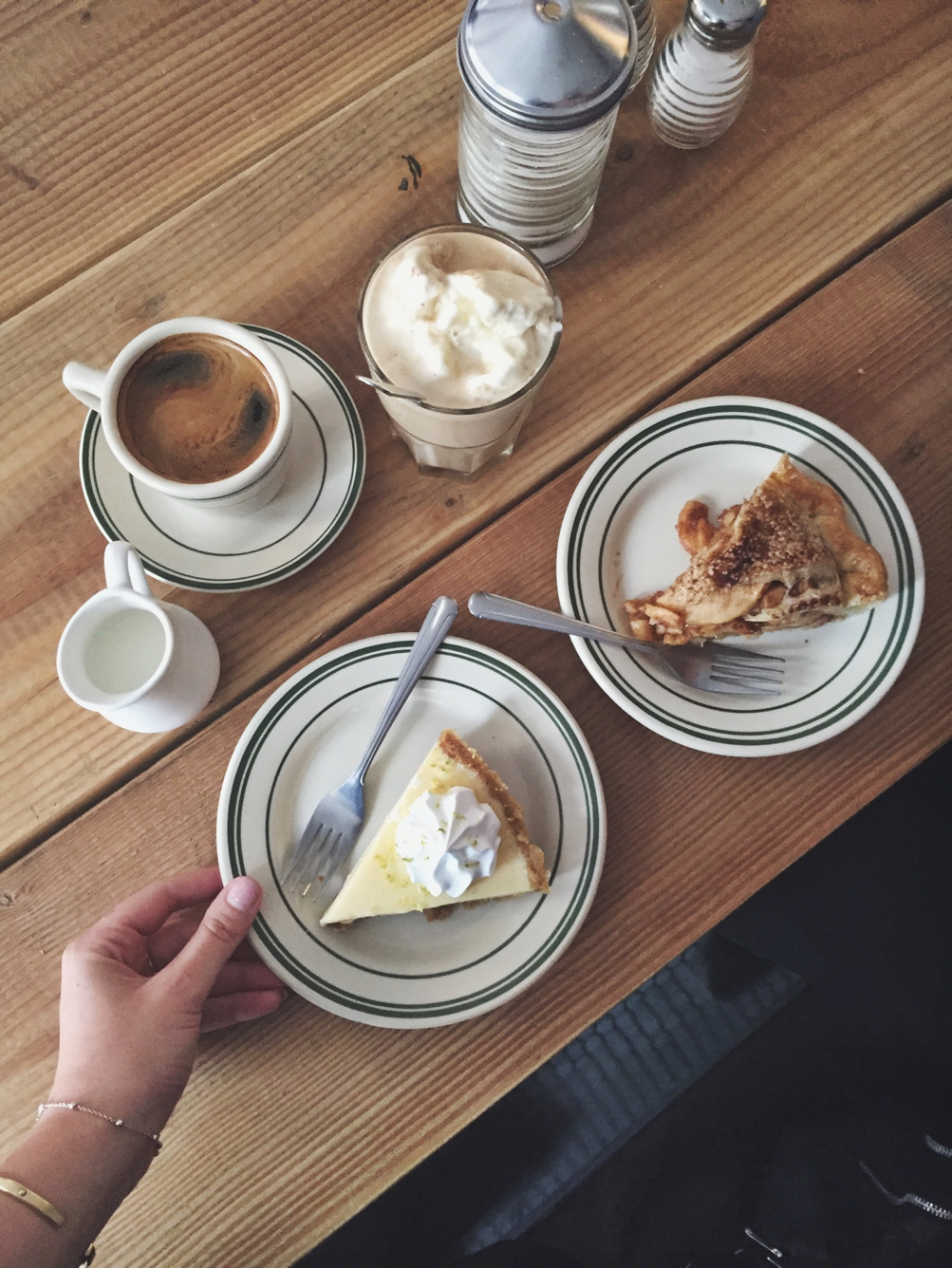 Coffee & cake
If you prefer to eat breakfast at home, you should at least treat yourself to a good cup of coffee and indulge in a nice piece of cake.
At Bertels Salon, you get a ginormous piece of cheesecake. Try their Oreo cheesecake, you won't regret it.
At La Glace, which is an iconic cake spot in Copenhagen, you can get a cup of real hot chocolate together with a piece of 'lagkage', which literally translates into layered cake. If you decide to revisit the place, then make sure to also try their 'Sportskage' or chocolate cake.
If you are more of a pie person, head to The American Pie Company. Because as Dale Cooper would say, they have an apple pie… blueberry pie… and pecan pie… that'll kill ya!
Take walk around Kastellet
There are tons of places to go for a nice Sunday walk around Copenhagen and Kastellet is one of them. Being a preserved fortress in Copenhagen makes it a great spot for a Sunday walk as it is beautiful, with a great view of the ocean, and it is cultural. But the best part: you can even combine it and go see the Little Mermaid. If you haven't seen it already, go check 'her' out. Disclaimer: you might be surprised about her size.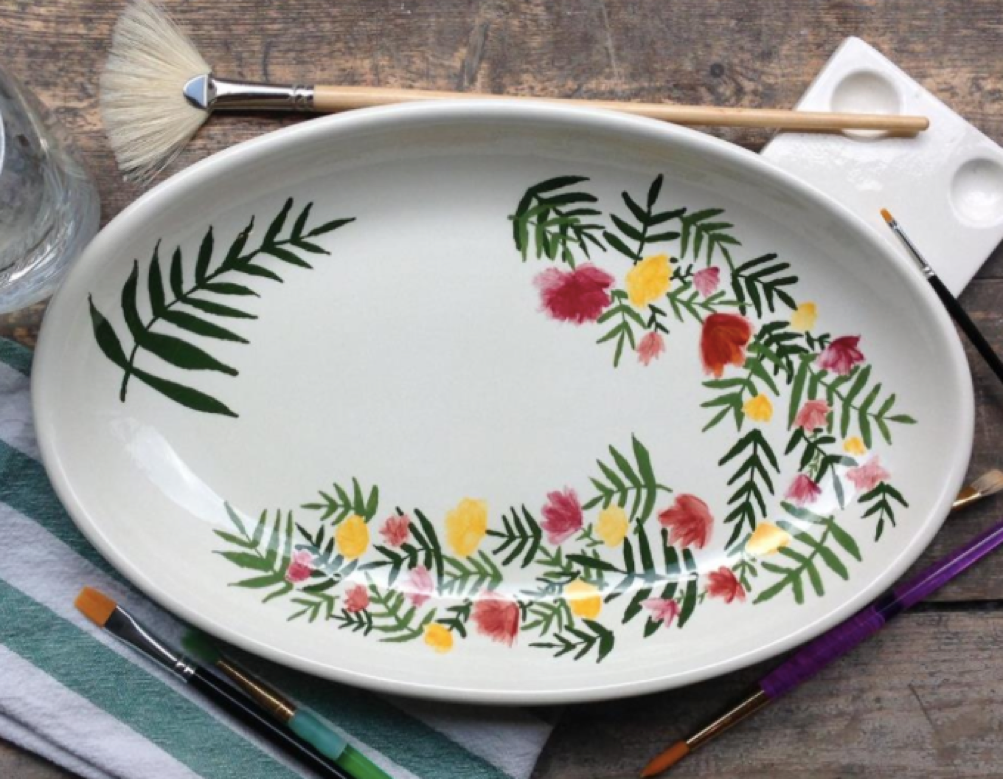 Get creative at Creative Space
At Creative Space, which is located in both Frederiksberg and Østerbro, you get to unfold your creative side. You walk in (but you might want to book a spot by calling them beforehand), pick your pottery, sit down and start painting.
Everything from pottery, to paints in different beautiful colors, and brushes, are all provided to you by Creative Space. Maybe you want to create a bowl so that you can have something to eat your cereal from. Or a teapot for your mom. Or a cup to drink your morning coffee out of. The possibilities are endless. But the point is that you get to be creative. You can pick up your pottery a week later, after it has been glazed and burnt by Creative Space.
Hopefully, this post has provided you with some inspiration for what to do on a cold Sunday in Copenhagen that goes beyond Netflix. Save that for the evenings 😉