CBS Quiz Time: Unraveling the success story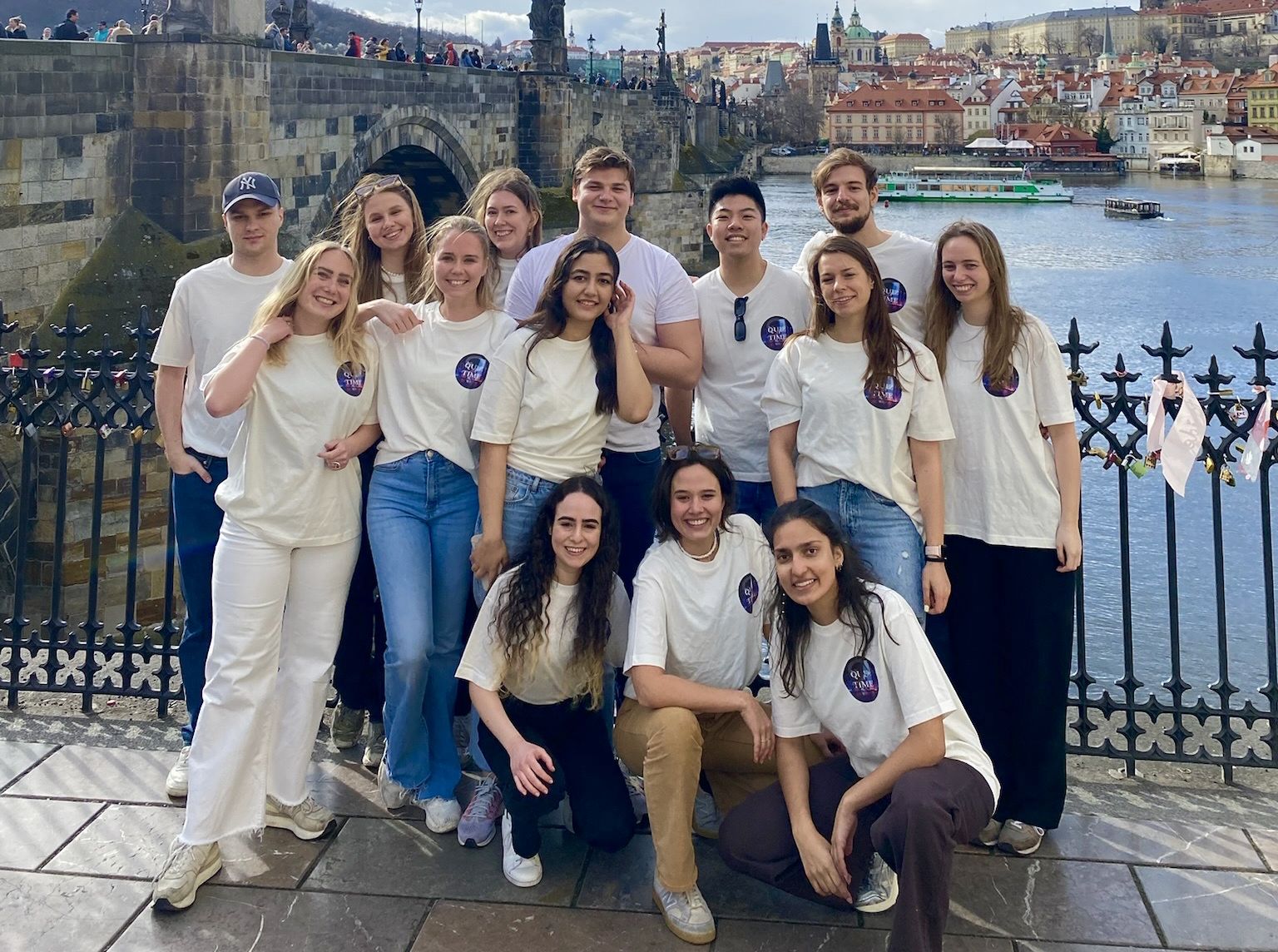 A successful university environment such as CBS is often associated with academic pursuits, but campus life extends far beyond the classroom. At CBS Quiz Time, a student society motivated by creative thinking and social engagement, students join in a refreshing range of creativity, excitement, and social interaction. CBS WIRE talked to Celine Møller-Andersen to find out about the society's vision, strategies and the factors that are driving its rapid expansion.
CBS Quiz Time was initially conceived when Celine Møller-Andersen and Sandra Blakset, CBS Quiz Time's president, were struggling to find a society at CBS that suited their interest in social activities outside studying on the BSc Business Administration and Service Management programme. According to Celine Møller-Andersen, Sandra Blakset suggested that together they start a CBS society entirely focused on bringing people together. What then brings people together? For both girls, it was quiz time. That is how they came to host their very first and very successful music quiz event at Nexus on 1 October 2021, where the tickets sold out.
The goal of Quiz Time is to be a social organisation that embraces diversity, encourages creativity, and most importantly, makes sure that everyone has a great time. The organisation aims to provide students with an environment for exploring a wide range of quiz topics, while making sure there's something for everyone, says Celine Møller-Andersen.
Moving up: From Nexus to other student bars in Copenhagen
As CBS Quiz Time developed and grew, it moved from Nexus to other bars in central Copenhagen. While Nexus initially attracted participants, they had to transition to somewhere else because of the new CBS regulations concerning parties, and they chose venues already familiar to students, according to Celine Møller-Andersen. This change of location proved to be a gamechanger, as the first show outside Nexus also sold out and was praised for how well it achieved its goal, to provide a setting where people have fun together.
This transition also marked the introduction of an exciting blend of quizzes and entertainment. Moreover, to target a different and new audience, CBS Quiz Time started hosting quiz nights on Fridays instead of Wednesdays as had often been the case at Nexus. As Celine Møller-Andersen says: "The society's ability to adapt and cater to diverse crowds has been a key to our success."
The popularity of these events has also allowed the CBS Quiz Time team to organise a trip to Prague, mostly enabled by the earnings gained through selling tickets for the quiz events, which in turn motivated the members to work harder.
Choosing a theme: Brainstorming helps the team bond
However, this success was not achieved without hard work. Selecting topics and themes for CBS Quiz Time events is no small feat. Sandra Blakset and Celine Møller-Andersen facilitate brainstorming sessions where the entire team engages in creative exercises and explores unconventional ideas together. This is done by initially allowing total freedom during brainstorming activities without any limitation. In the end, a theme is chosen by the volunteers and board members in line with the society's mission and goals to ensure enjoyable and innovative experiences.
A collaborative atmosphere is crucial for the team's dynamics during these sessions. "There's an obvious sense of enjoyment among the team members and they value each other's input," says Celine Møller-Andersen. This is clear, as though volunteers are asked to attend two out of three brainstorming sessions, almost everyone ends up joining all three, enabling a sense of unity and creativity. Success comes with hard work but fun too.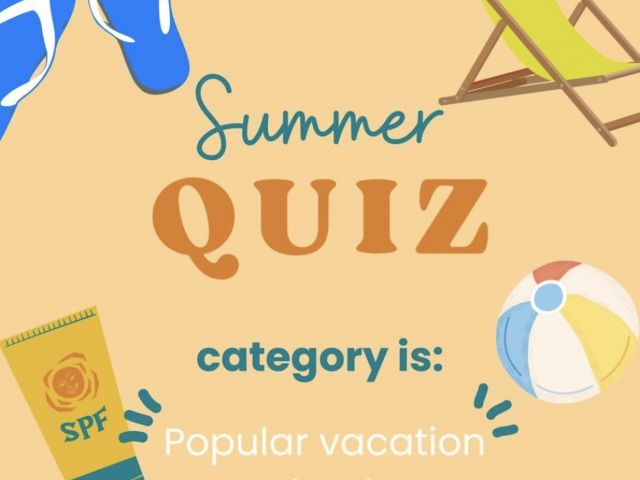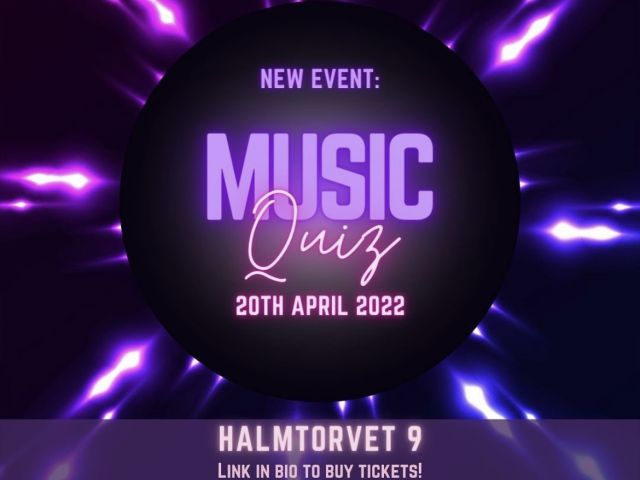 According to Celine Møller-Andersen, their remarkable growth is not by accident. What are the secrets of their success? Contacting the right people and promoting their events relentlessly helps. Prior to hosting events, they also conduct internal tests to ensure the quality and appeal of quizzes – with content spanning beyond the usual music and movie quizzes. Another part of their success they attribute to their active online presence and engaging with their audience. But word-of-mouth has been equally important, especially in the beginning. And the final component for success at CBS Quiz Time is being visually appealing, creative, and smart about their marketing.
Collaborating and adapting to overcome challenges
However, like any organisation, CBS Quiz Time has faced its share of challenges. Initially, recognition and attracting volunteers was difficult, but collaboration with Nexus and CBS Students helped them establish connections in the student community. A major hurdle later on was the departure of key members Sandra Blakset and Celine Møller-Andersen on exchange semesters, which required commitment, planning and a leadership transition to cope with uncertainties and last-minute event changes such as those caused by the pandemic.
Towards the future
As CBS Quiz Time continues providing fun, engaging, and innovative experiences for the university community, it keeps on growing and evolving. For instance, an emoji quiz hosted within the Semester Start Party drew more than 400 participants, while opportunities for spontaneous fun and involvement at smaller events include bingo nights.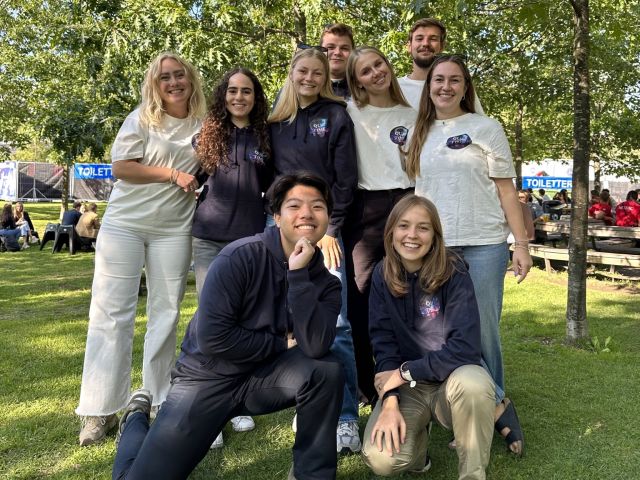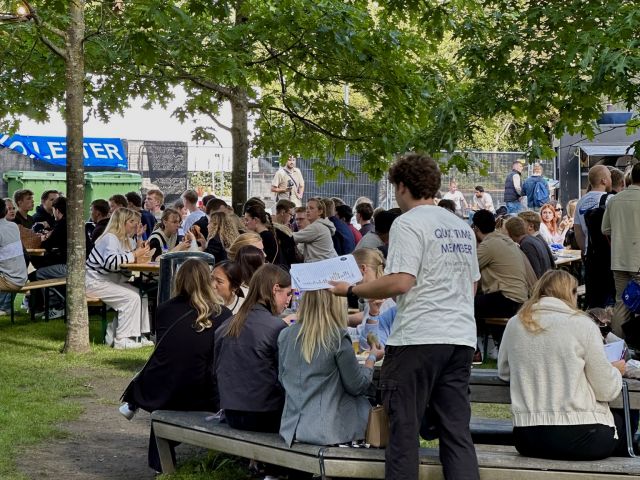 Finally, for many of its members, CBS Quiz Time is more than a club; it is a vibrant, creative, and inclusive community. From three members initially, the board has expanded to 12 active members, with two members on exchange, and is hoping to recruit five additional members. So in just two years, the club's popularity is a testament to its passion, creativity, and unwavering mission, which Celine Møller-Andersen says is: to be the leading source of fun and engaging events at CBS.
She believes CBS Quiz Time's future looks brighter than ever with their plans to explore hosting quizzes tailored to specific target groups, aligned with various academic programmes, and in collaboration with other campus organisations, such as CBS Students. The team is especially looking forward to extending the scope and reach of their quizzes to bring even more people together and further enhance campus life.
Keep an eye out for their next event – posted on their social media accounts: Instagram – Facebook