About CBS WIRE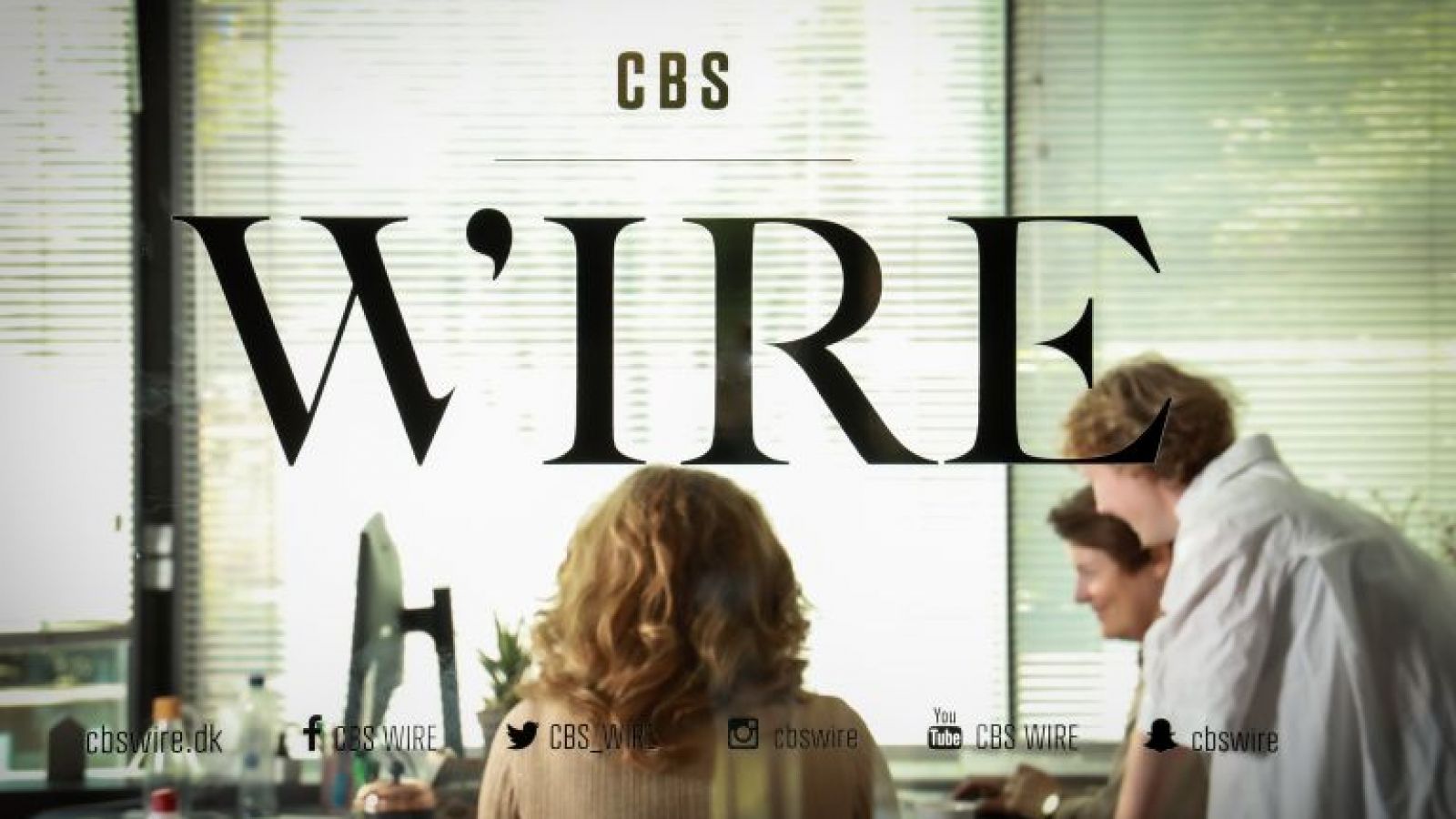 CBS WIRE is an independent university newspaper, produced at CBS and launched in May 2017. We send out newsletters to 35,000 readers every two weeks.
Our vision
CBS WIRE aims to be a curious, thorough and accessible media with a critical, balanced, fair, involving and engaging editorial profile. To stay relevant and dynamic, we constantly explore new paths. We reach out to the student and staff communities at CBS, encouraging them to share their views, contribute articles, or help to develop the platform.
We write about
CBS WIRE writes about newsworthy topics and trends drawn from the CBS community, academia or society in general. Through our choice of relevant stories and media exposure, we target students, researchers, CBS staff, and other stakeholders who have an interest in CBS, including Danish and international companies.
The CBS WIRE team
Birgitte Ramsø Thomsen, Journalist and Editor-in-chief – 51224364 / brt.wire@cbs.dk
Caroline Hammargren, Journalist and Social Media Manager –  ch.wire@cbs.dk
Ida Eriksen, Journalist and Social Media Manager – ie.wire@cbs.dk (On maternity leave until August 2023)
Helen Frances Pearce Dyrbye, Proofreader and Translator – helenfdyrbye@gmail.com
Anna Holte, Photographer – anna@annaholte.dk
Maja Golebiowska, Student Asisstant – mzg.wire@cbs.dk
The Media Board
Behind the Editorial Board is the Media Board, which includes a selection of staff and student representatives, who will help to develop CBS WIRE's editorial course.
Susana Borras, Chairman of the board, Professor, Department of Organization
Anja Sandfeld, Programme Administration Services
Ina Rosen, Deputy Head of Executive Support and Communication
Tine Silfvander, Office Attorney at Department of Management, Society and Communication
Henrik Johannsen Duus, Associate Professor at Department of Marketing
Jessica Nguyen, CBS student
Frederik Damsgaard, CBS student