Must try: Here are the five best burger joints in Copenhagen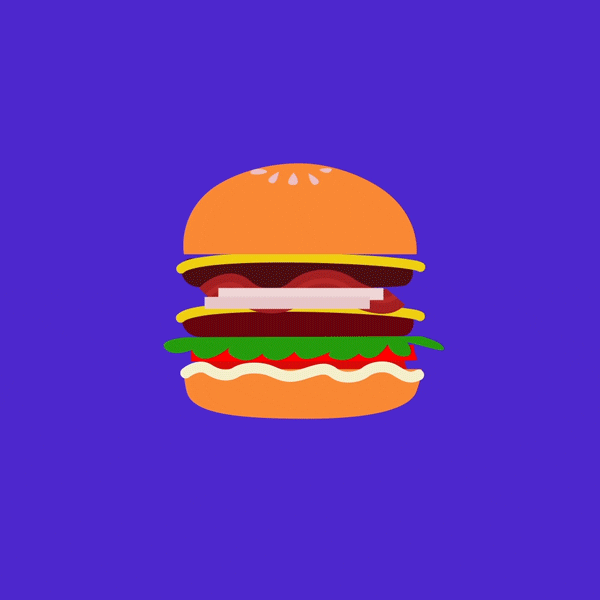 According to our student reporter, Caroline Sølver, there's nothing a good burger can't cure. That's why she's sharing her top five burger joints in Copenhagen. Read on to find out which ones made the list and whether they match your favorites.
Raise your hand if you love burgers! I know I do. And given the saturated burger market in Copenhagen, I think a lot of you must feel the same way. There's nothing a burger can't cure. But not all burger joints are created equal. And that's why, as an avid burger fan, I've set out to share the ultimate burgers in Copenhagen with you.
Jagger – From Michelin stars to fast food
Since opening in Istedgade, Vesterbro in 2016, it says enough that Jagger has already expanded to five further locations. Although Jagger is a casual in-and-out kind of spot, it's not your regular McDonald's vibe in here. I'd refer to Jagger as a high-end stylish fast food spot.
You'll find different burgers on the menu: the classic burger, a halloumi burger, a vegetarian patty burger (which is my personal favorite vegetarian burger in Copenhagen!), a pulled pork burger and a fried chicken burger. But the menu isn't limited to burgers. Jagger also prides itself on hotdogs, fried chicken, salads, different dips, milkshakes and frozen daiquiris. Do yourself a favor and try the Oreo milkshake.
The approach to fast food goes hand in hand with the owner's past in several Michelin star restaurants in Copenhagen. The meat is supplied by Danish Nordjysk Naturkød and is free-range and grass-fed. The chicken is Danish as well. This quality goes for all of Jagger's menu items that are sourced with quality in mind. Biting into any of Jagger's menu items is like taking a bite of heaven.
Tommi's Burger Joint – from Reykjavik to Copenhagen
This story never gets old. Tommi's Burger Joint is great because of many things – one of them being their background story. Tommi's Burger Joint is originally Icelandic. When they opened their first location in Reykjavik years ago, the result was that McDonald's and Burger King didn't stand a chance and had to close. That must be one good burger!
And it definitely is. After opening across all of Iceland, Berlin and London, it was time for Copenhagen. In Kødbyen, you'll find them in a central location, which makes it a perfect spot for grabbing a burger before it's time to go dancing at Bakken or Jolene next door.
Yoburger – buttered brioche bun hits the spot
If you've been lucky enough to try the American burger chain Shake Shack, you'll likely think back on this as a great food experience that you're missing. However, Yoburger will end your sorrows because their burger is a perfect solution to the Shake Shack blues. With a soft buttered brioche bun, a crispy meat patty made from Danish beef, and the secret ingredient, the Yoburger magic sauce, your prayers have been heard.
Yoburger has three locations – two in the center of Copenhagen and one in Østerbro. The concept is fast food, meaning that it's great for a quick bite, order in or take away to enjoy in a nice summer spot.
Gasoline Grill – one of the best burgers in the world
If you know a little bit about burgers and Copenhagen, this is probably not the first time you've heard about Gasoline Grill. This burger joint enjoyed a boom in 2017, just a year after opening, when they were on Bloomberg's 'Best Burgers in the World' list. That resulted in long lines and no guarantee of even getting your hands on a burger, as they would regularly sell out.
Lucky for us, Gasoline Grill has since expanded to multiple locations making it easier to get a taste of one of the world's best burgers. In keeping with the name, Gasoline Grill's first location is in the center of Copenhagen in an old, retro-looking gas station. You can also get your hands on a burger at their little burger booth located at Vesterport train station. The menu is simple, consisting of four different burgers, fries with a variety of homemade dips, and drinks.
Sliders – when you want it all
Sliders count blessings, not calories – a statement that's well connected to their concept. Instead of having to choose one burger, Sliders lets you try it all with their menu that consists of – you guessed it – sliders! Burgers in mini format. By getting the meal deal menu, you get to pick three different sliders, fries and a dip.
The menu consists of nine different sliders as well as a special slider of the month, making it an interesting experience to visit every once in a while to try a new kind of slider. Slider menu examples are: Triple Truffle Cheese with beef, mushroom, truffle mayo and three different cheeses or Sloppy Mama with braised beef with bacon, red wine sauce and red onions.
Now it's up to you to decide whether you agree with these burger verdicts. Only one way to find out – by eating a lot of burgers. You're welcome 🙂