Do you meet religious people without prejudice?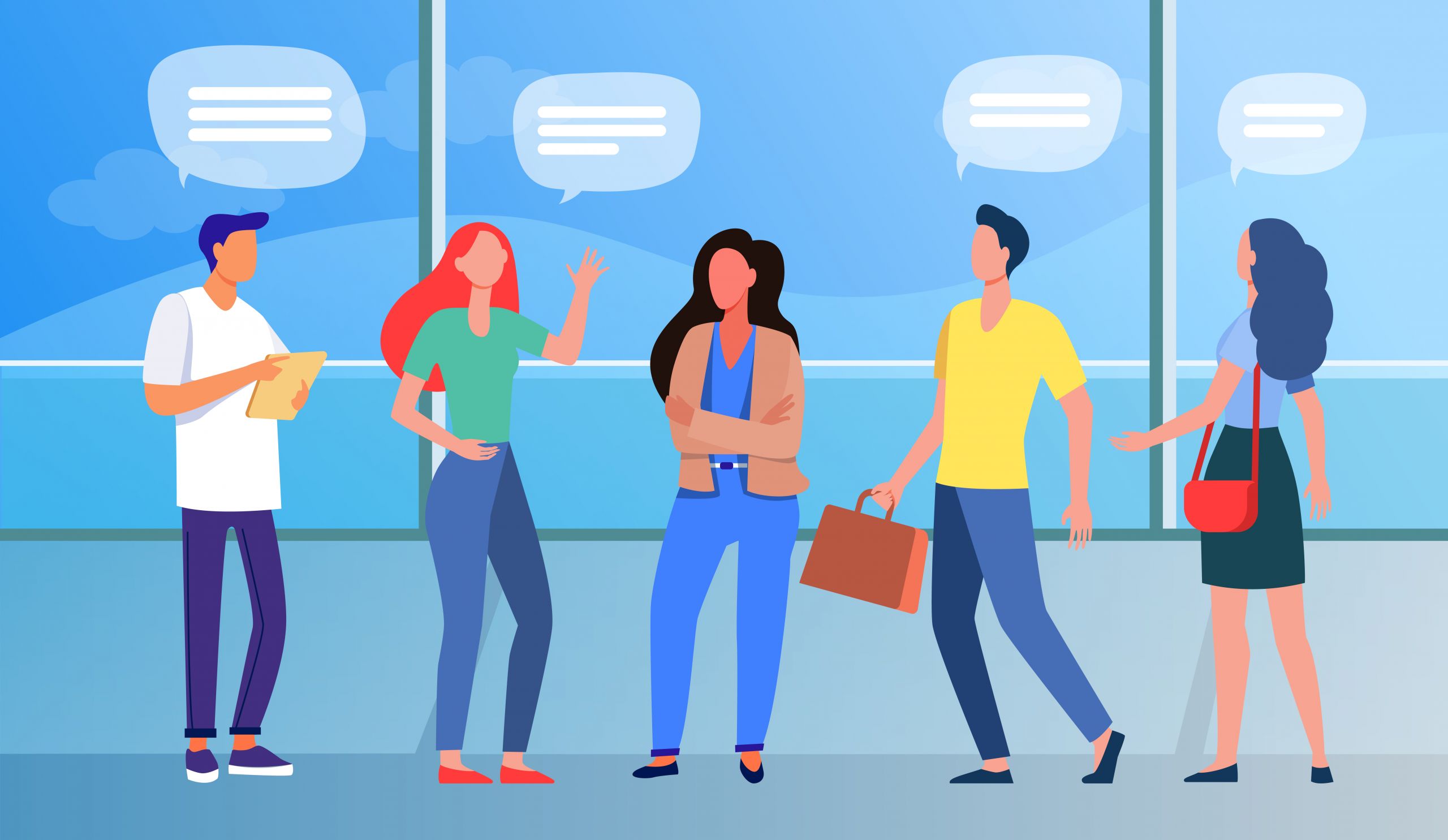 Lately, I often end up wishing people would try to reflect on and attempt to discard their prejudice about religion as they do for other topics. Disagreeing is completely fine, but overlooking your own prejudice is not, because you risk being disrespectful to other people. And the rude delivery of disagreement should not be acceptable.
In the context of religion, I can definitely recognise the difference when I am talking to a person who makes the effort to reflect and be respectful.  One of my recent conversations was with someone who considers themselves atheist and has had generally bad experiences with religion in the past. It was from that person that I gained a deep insight and understanding of religion. Throughout the conversation, there was never a time when I felt judged or unable to express my opinion, belief, or understanding. In spite of having almost completely opposing beliefs and experiences, we had a deep and open conversation. I went home that day so happy and ready to learn more. This recent experience made me realise that we can do better in terms of respect when facing opposing views. Furthermore, I realised that I'm not being "too sensitive" when it comes to this topic, but that what I'm experiencing is real. That is how I came to write this blog…
I wake up every day thanking God for what I have.
Uncomfortable
I assume this is not something everyone can relate to. I do not mind that, but it feels deeply unsettling to me and to the unreligious people around when I try to express and practice this belief in front of them. I'm not sure if this uncomfortable situation comes from deeply buried experiences of beliefs, practices, or political views being forced upon people since very young, so when I try to express that part of myself, people might unconsciously feel that I am imposing my belief upon them. Or maybe part of that negative energy comes from within me, as perhaps I expect that my belief will be mocked, similar to what I see around, especially on social media where there are symbols, music, paintings, jokes, and comments, all meant to express freedom and empowerment through the unapologetic mockery of religion.
That feeling of being judged is present more often than not, in the form of a pitying gaze, sudden defensive body language, comments or jokes. Or sometimes, even worse, judgement comes in the form of a question to me covered and protected by an already predetermined answer. So when I give my answer, it feels like it hits that protective barrier. This prevents my answer from reaching its end destination of providing an unfiltered and truthful response to the question asked. In the end, my answer dies, in that space between me and the person asking, as a messenger full of regret for not having achieved the task, and all this answer has managed to do is get consumed in building an even stronger barrier, as it has fed that stereotype in the person's mind.
In front of me, on the other person's face, I see an expression of eagerness to be proven right. Reaching that person with my answers becomes even harder and I am left with the feeling of guilt at not being able to break that stigma and fear surrounding my religion. How much power do my answers really have?
When I say, "I am Muslim", they hear everything portrayed on social media. When I say, "I do not drink alcohol because that is prohibited in my religion, is not healthy, and I do not like it", they hear "restriction". When I say, "I fast because of my religion. Of course, it's hard, but worth it and much easier than one would expect. I enjoy it", they hear torture. When I say, "I do not think I can do it right now, but I would like to wear the hijab in the future," they hear a brainwashed girl.
Weird little creature
How do I know this? Is this my imagination talking?
My religion is becoming a more important part of my life, but it is not something I discuss often, for the already mentioned reasons. However, there are times when I have to bring it up, whether it be when having to decide on a restaurant when eating out with friends, during Ramadan, or because of some personal habits and values I hold. Many, many times when I mention that I cannot eat certain foods or drink alcohol, their eyebrows furrow and their eyes soften, while their shoulders slump as if they are suddenly facing a weird little creature that deserves their pity. I immediately break eye contact, as I do not wish to see that gaze directed at me. At the end of the day, they see a person who is not able to eat that delicious bacon they get to enjoy almost daily, and they see a person who cannot drink and enjoy themselves to their hearts' content.
Has anyone asked me if I want to indulge myself in these pleasures? No, they have not. I only wish they understood that I can and have the freedom to choose to enjoy other things that do not fall under the mainstream definition of "fun". And I know that my ability to enjoy other things outside of the definition of mainstream enjoyment is only unacceptable when the reason happens to be my faith. Because when religion is not part of the conversation, they see a totally different person in me. Without religion, they see a strong and disciplined person who does not fall under peer pressure. With religion, they see a person heavily influenced by religion, almost brainwashed to believe that she enjoys her life as it is now. How sad is that?
Do you, as a reader, understand why I was able to observe the difference in their treatment and attitude on multiple occasions? It is because they forget about that part of me, almost like they wish that they had not heard what I have said. The part "I am a Muslim". Ignorance is bliss, but at the end of the day, what about the person that is being ignored?
Who should I be?
Then, the question is what type of person should I be when I hear insensitive and unthoughtful comments being thrown about? What should I say when phrases such as "I feel sorry for women wearing the hijab because they are oppressed and forced to do so", or phrases like "Bismillah" (in the name of Allah) and "God is not real" are thrown around like jokes? I do not know who I should be. I only know that I am wondering when did a piece of clothing become an official symbol of oppression and when did it become acceptable to use important religious concepts as a joke?
How should I feel when I hear those generalized opinions about Muslim women, while I have friends and family who wear the hijab proudly despite the negative pressure they face from society. Or how should I feel when I reach out to God and use the word Bismillah as a form of small prayer throughout my everyday life, but I stay silent in front of the one person in the group who just said it so casually, and in my opinion disrespectfully. And then they move on with their life, while I am stuck with the guilt of not having spoken up.
I am left with that unsettling feeling, about whether I should be "that person" who brings the mood down by speaking up, or if I should just shut up and forget about it. Should I say something and fall under the stereotype of a "strict Muslim person who does not know how to have fun" and further reinforce their bias against Islam, or should I ignore what I heard because I am pretty sure they didn't mean to be directly disrespectful to me? After all, they probably forgot I am a Muslim or didn't know about my faith. But does it matter?  Didn't they stop to think that there might be someone religious around them, even though they might not look the part? Do they care if there is?
How should I feel? How should I behave? What is the right thing to do?
CBS: Can we learn to be more inclusive?
I do not know what the right answer is. I just know this is not right. It is not right that other people make me feel so alone, so guilty, and so angry. It is not right that I feel alone when I realise people will never truly accept all parts of me, and I can't fully express myself even around some of those I thought were my friends. I also feel guilty, for not doing a good job of presenting my religion and defending such beliefs in the best way possible that befits a Muslim and making other people more accepting of being respectful towards it. As a result, I feel angry because I cannot fully explain and showcase the hidden unfairness people have made me experience, and when I attempt to do so I am faced with explanations of how bad religion is to justify those behaviours.
With these words, I do not aim to show how people should change, as I think that would be arrogant of me. What I am asking and hoping is that people would take a few minutes to reflect on this topic, so we, as young people, learn to be more inclusive. In the meantime, I will work on myself to become a better Muslim and a better person who is able to answer questions more truthfully and correctly, as well as a stronger person who will not be pressured by negative energy displayed in the future, no matter if things change or not.
I will end this blog by saying that this is a part of my story at CBS as a Muslim girl. CBS has managed to make me feel included in so many other ways, staying true to their message of being inclusive, but has failed to do so in regard to a very critical part of myself. This means there is room for improvement. But at the end of the day, I am one person, so I can only tell my individual story. I hope other Muslim and religious people have had a better experience at and outside CBS than I have. If not, I wish things would get better for them as well. On the other side, I cannot speak for unreligious people, but I also hope that their experiences with religious people will improve and be more comfortable. I wish for harmonious co-existence that includes all religious and un-religious people without prejudice. How will we make this possible?
This blog is published in the author's pen name. The identity of the author is known by CBS WIRE