Must try: Here are the five best pizzerias in Copenhagen
According to our student reporter, Caroline Sølver, summertime in Copenhagen means pizza time. In this guide, she shares her top five pizza places. Ready, steady, pizza time!
A Scandinavian summer evening, sitting by the water, watching the city go by, beer in hand with friends and ready to dig into a great pizza. Summer in Copenhagen equals beer, friends and pizza. Want to make this happen? Then read on. Although Copenhagen isn't Italy, the city sure does have a decent number of great pizzerias. I've listed the five best ones in Copenhagen for you to try. I've added what I like to call the 'Margherita index' as well as locations of the pizzerias for easy comparison.
Mother – the pioneer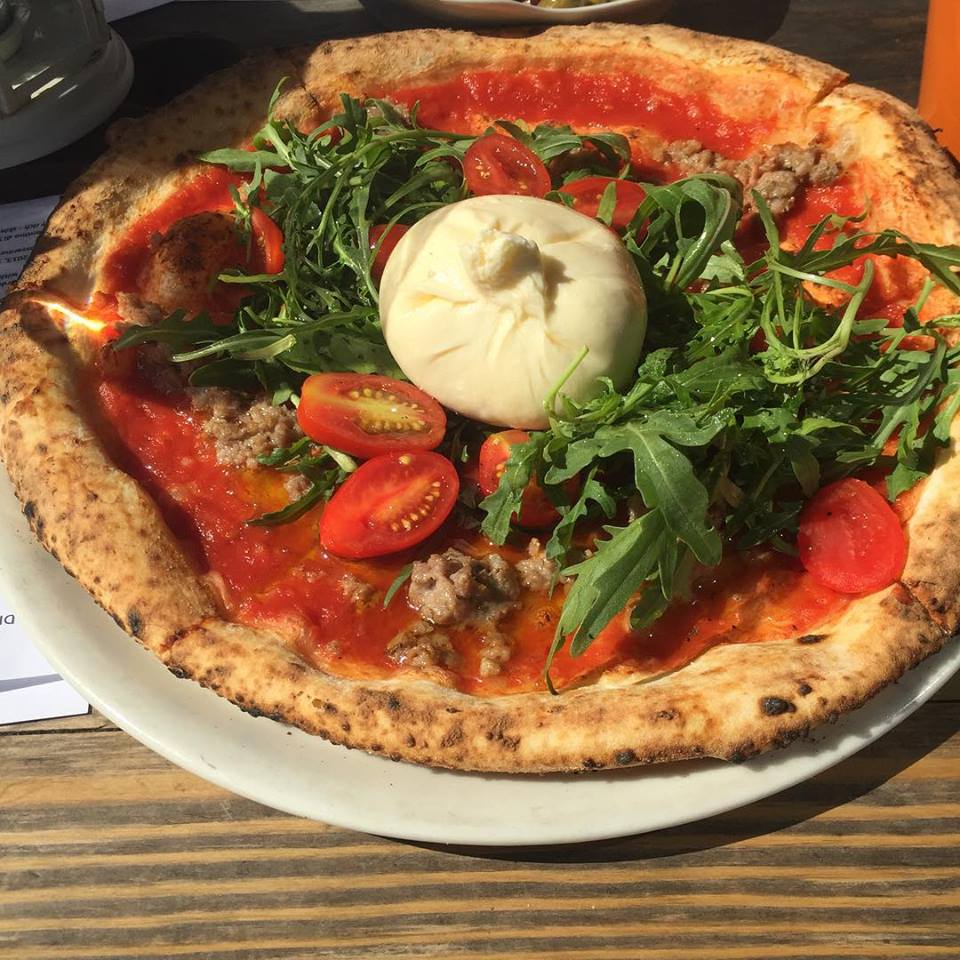 In 2010, Mother opened its doors and pioneered in two ways: making pizza with sourdough and being one of the first restaurants to open in Kødbyen, the Meatpacking District of Copenhagen. Kødbyen has since become saturated with a multitude of other restaurants, but Mother is still as popular as ever.
The pizzas are delicious, the drinks are great (and so are the prices!) and if Copenhagen is blessed by sunshine on that particular day, you can eat outside and enjoy the weather. A thing to note is that as Mother is a popular spot, you'll need to make a reservation if you're with a big group. You can always show up unannounced, but you might be asked to wait. That's where the good drinks come into the picture 😉
Address: Høkerboderne 9-15, Vesterbro
Margherita index: DKK 85
Bæst – by the Michelin chef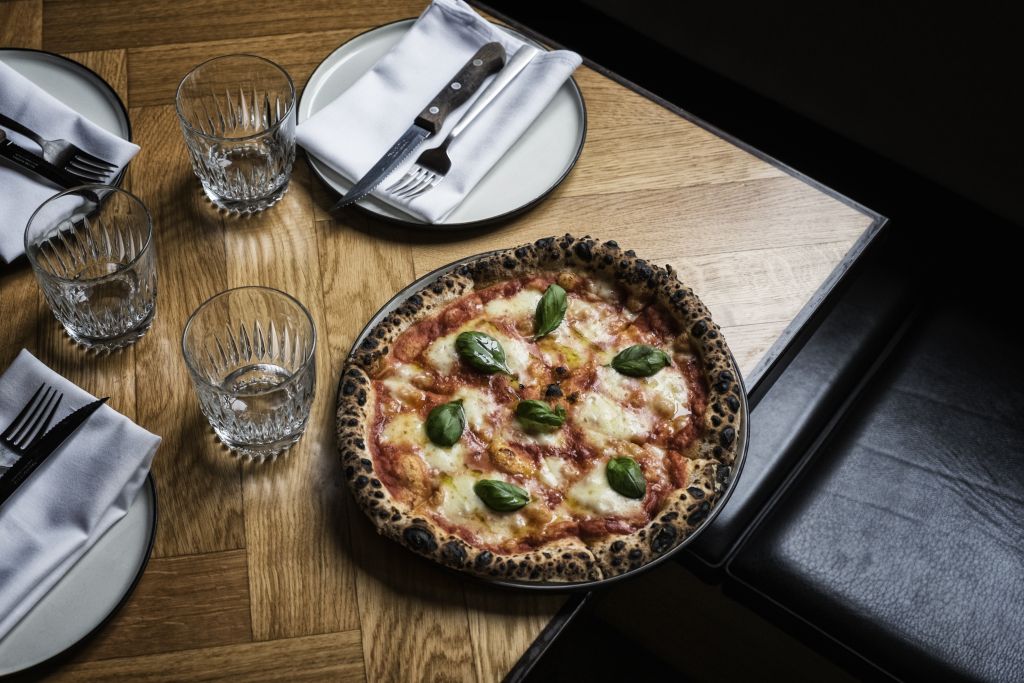 Bæst is defined by sustainability, organic produce and high quality. Everything's made from scratch – even the mozzarella is made at Bæst's own farm located 40 kilometers from the restaurant. Bæst is owned by the world-renowned chef Christian Puglisi. Besides Bæst, he owns Relæ, the one-star Michelin restaurant, Mirabelle and Manfreds – all located in Nørrebro.
That means that dining at Bæst is a down-to-earth experience, yet the food is to die for. As well as a variety of different pizzas, Bæst serves small dishes such as charcuterie, asparagus, vegetables and polenta. You can come in for a quick bite, or you can go all in and get the 'Bæst experience menu' for DKK 375 per person. With this menu, you'll get to try all the good stuff that Bæst has to offer.
Address: Guldbergsgade 29, Nørrebro
Margherita index: DKK 100
Behov – mix and match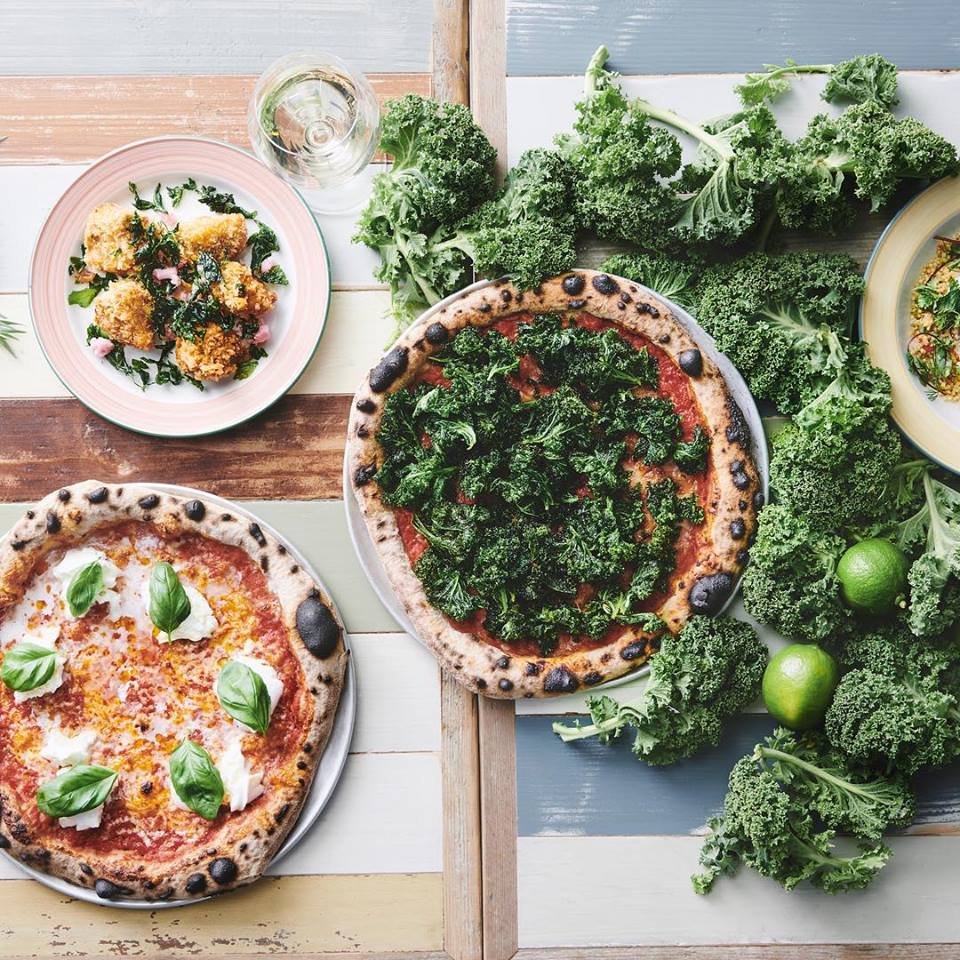 How do you compete in a saturated pizzeria market in Copenhagen? By offering something slightly different of course! At Behov, which has recently expanded to a second location, you can either choose a pizza from their fixed menu or you can build your own.
It's actually quite fun as you get to choose from a ton of options. First, you need to decide how you want your pizza dough – classic, wholewheat or gluten-free. Then it's time for the sauce – green, red or white. Now, the cheese is up, and you get to pick from a selection of seven options, including mozzarella, Gorgonzola and vegan cheese. Lastly, you need to choose from a huge variety of 28 toppings – ranging from meat, vegetables, fruit (pineapple pizza anyone?!) and fish. If you're a picky eater or like customization, you're at the right place!
Address: Rentemestervej 94, Nordvest
Åboulevard 7, Vesterbro
Margherita index: DKK 80
Mission – sea views by Meyer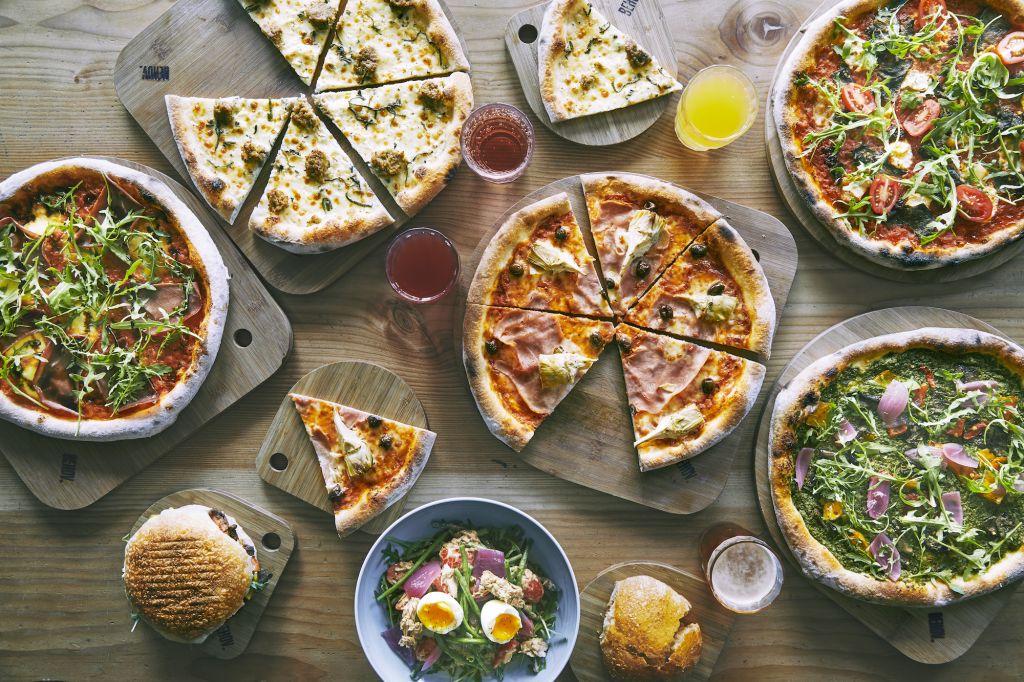 Claus Meyer does it again! His latest invention, Mission, is located at the Standard, right by Nyhavn. With gorgeous sea views, it brings together the best of the Mediterranean and the Middle East. As a result, Mission is not limited to pizzas but serves a long list of delicious main dishes and desserts. For DKK 295 per person, you can take the 'Kitchen Trip' and try the best that Mission has to offer, or you can go á la carte.
Choose from: lamb carpaccio, ceviche tostadas, sourdough bread, potato pizza or a 'Margrethe' – possibly named after our Queen Margrethe. It's like a Pizza Margherita, only it's topped with vesterhavsost as well as mozzarella. If you haven't had vesterhavsost yet, you've definitely missed out on something. Now is the time!
Address: Havnegade 44, Copenhagen C
Margherita index: DKK 125
Neighborhood – Scandinavian take on pizza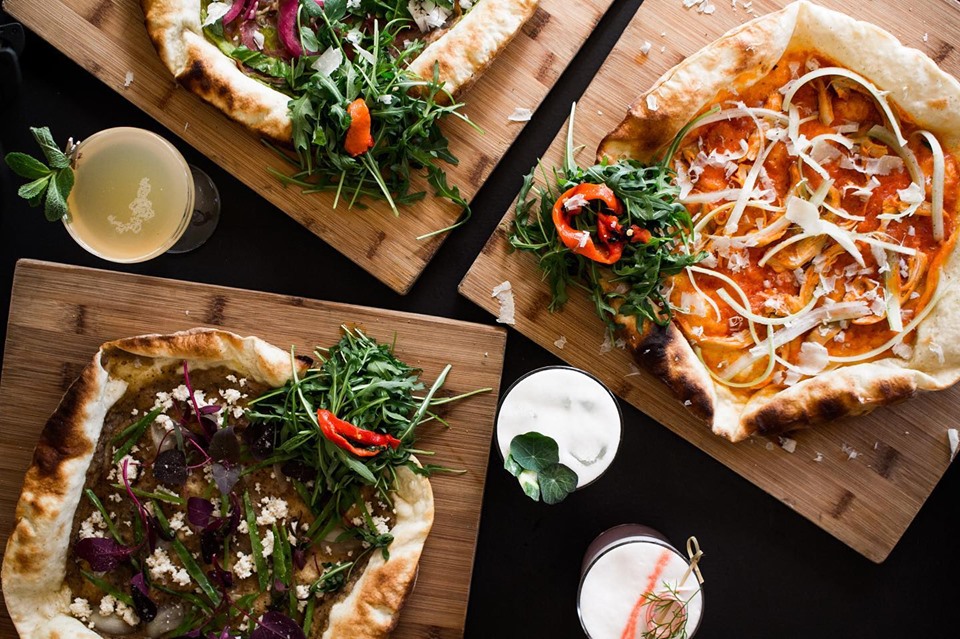 Great drinks and very different pizzas. Whether you'll prefer this kind of pizza over regular pizzas, is up to you! So how are they different? First of all, they're organic, and secondly, they're referred to by Neighborhood as a "modern interpretation of the classic Italian pizza – it's lighter, crispier, greener, even more beautiful and of course super tasty".
The pizzas are made with sourdough, using half the amount of a regular pizza, which ultimately turns the pizza into a super thin and very crispy version. For toppings, you can get some really alternative combinations, too. Try the Nordic Garden with fried bacon, minty skyr pea purée, garlic, topped with pea sprouts, romaine lettuce and pickled red onions. Or the Burrata Lover with 125g creamy burrata from the Danish company La Treccia, tomato sauce, basil pesto, arugula and fresh tomatoes.
Address: Istedgade 27, Vesterbro
Frederiksborggade 20D, Copenhagen C
Margherita index: DKK 155 (for a burrata pizza)
With these five pizzerias, you should be all set for a great summer with nice pizza dinners (and drinks!) around town.