The most anxious person in the world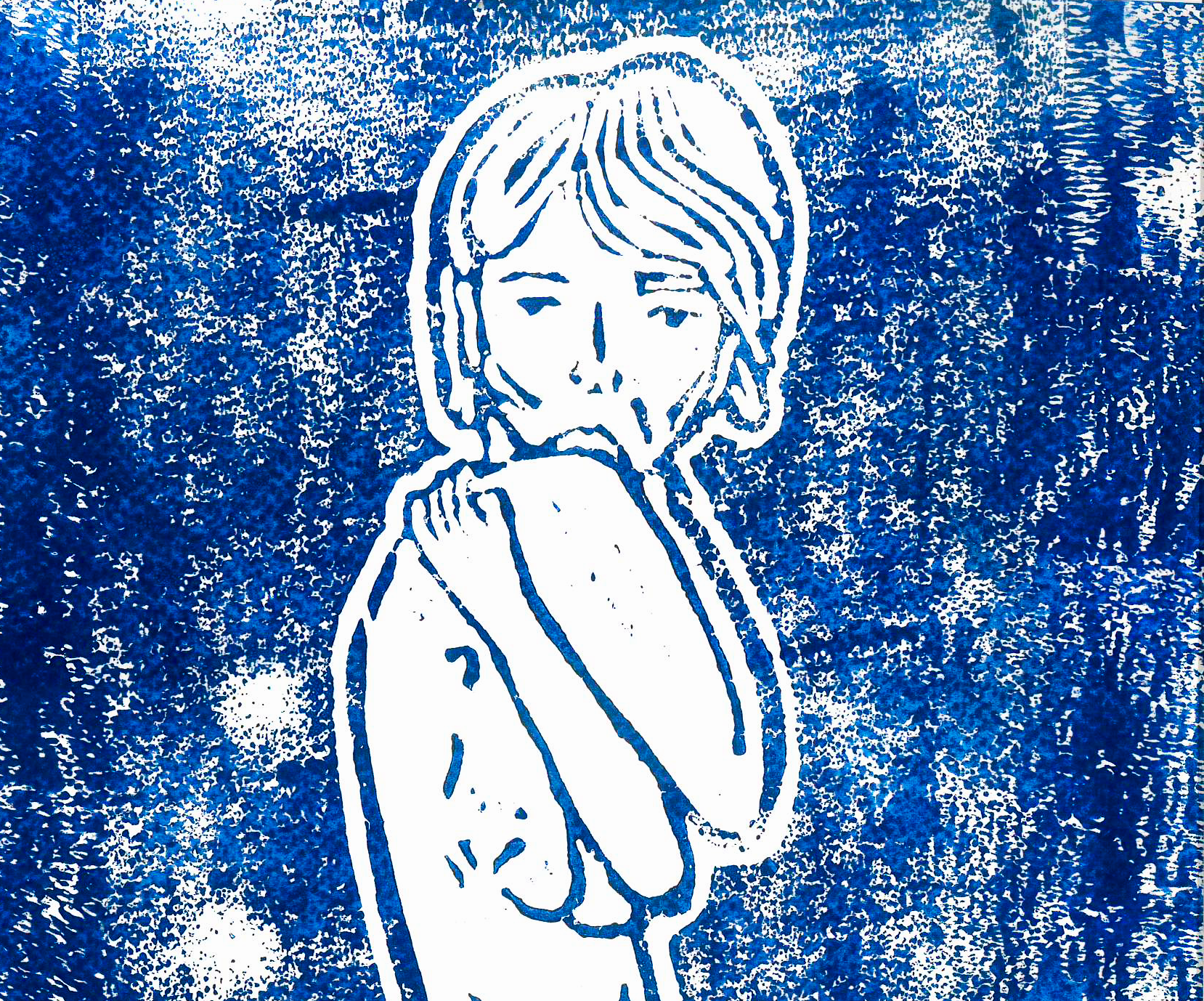 How do I go from reading an email from my bank to locking myself in the bathroom because I feel unworthy of everyone's love? Why can't I attend a social gathering if I don't think of some talking points beforehand? How come I've had to call 911 more than once because I thought I was dying of a heart attack? Anxiety.
Anxiety is and has always been the queen of my life, even before the world started having the right conversations about mental health and I could name it. And just like a sidekick in a hero movie, anxiety has its companion: it's my eternal guilt.
I feel guilty for having lunch, for spending money on groceries, for going to the party, or for staying at home. I've said way too many times "I'm sorry for existing". I even feel guilty for missing the good moments in my life, but it's also the guilt that's making me miss this moment right now.
I obsess for weeks over small things

Valeria Laura Rigo
But my anxiety and my guilt are also what make me special. They made me the smart child that could hold conversations with adults (my best friend at school was always the teacher), they led me to get straight As and prestigious jobs, and they force me to be overly caring to the people I love because I'm too scared they will stop loving me.
They were also the ones who made me spend my younger years locked in my room watching vampire shows and documentaries, so I always have a fun fact to share – Did you know that if you put a carrot in the microwave, it can catch fire?
I think about the many terrible things that can happen in a situation constantly, like it's a TV show that's always playing in the back of my head. Or about how everyone probably secretly hates me, even the people that love me the most.
I obsess for weeks over small things like how I don't have enough friends to throw me a bachelorette party when I'm not even close to marrying or my belief that I haven't had enough fun in my life.
I wonder if everyone else feels the same way. I wonder if they, too, get crazy can't-see-anything migraines in social situations because they feel overwhelmed, or if they have to google the ending of a TV series they are watching because they can't live not knowing what will happen.
I know anxiety is more common nowadays and, unfortunately, I am not the only one experiencing this, but it's also my anxiety that makes me feel sometimes that I am the most anxious person in the world (is there an award for that? Can I sign up for the competition?).
And what my loved ones don't understand is it's not just me "worrying too much about everything" and the best solution is not to "relax and stop caring too much". It's not like I wake up every day and choose to be anxious – I can't turn it off like it's music.
At one point, I try to do some good for myself and see a psychiatrist because all those alternative medicines and sniffing lavender 50 times a day are doing nothing for me. He asks three questions plus checks more than once if I am suicidal and prescribes what I presume he gives to 90% of his patients.
He promises the first month will be terrible and then it will get better, but the truth is I spend way too long googling "antidepressants and side effects" and everything I read then turns out to be true: in the first week, I get lost too often, I forget things, I'm way too hungry and I feel even sadder and emptier.
So I quit and go back to chamomile tea and lighting candles when the day gets too bad.
You and your anxiety are not alone

Valeria Laura Rigo
And I know all these statements (almost confessions) that I'm making to all these strangers on a widely-available blog don't sound so good but despite all this, I enjoy life as much as I can. I've learned about myself and the things I can do to calm down, like watching the same episode of BoJack Horseman a hundred times or going to a boxing class.
I also know when it gets overwhelming, and I understand there's nothing I can do about it – I just let the day be one of those bad days.
So I hope that this post can make someone who experiences these same things feel a bit better. You and your anxiety are not alone – many people are also playing the same disaster-themed TV show in the back of their minds.
(If you ever want to talk, feel free to reach out!)