Seven Things to Try while you are in Denmark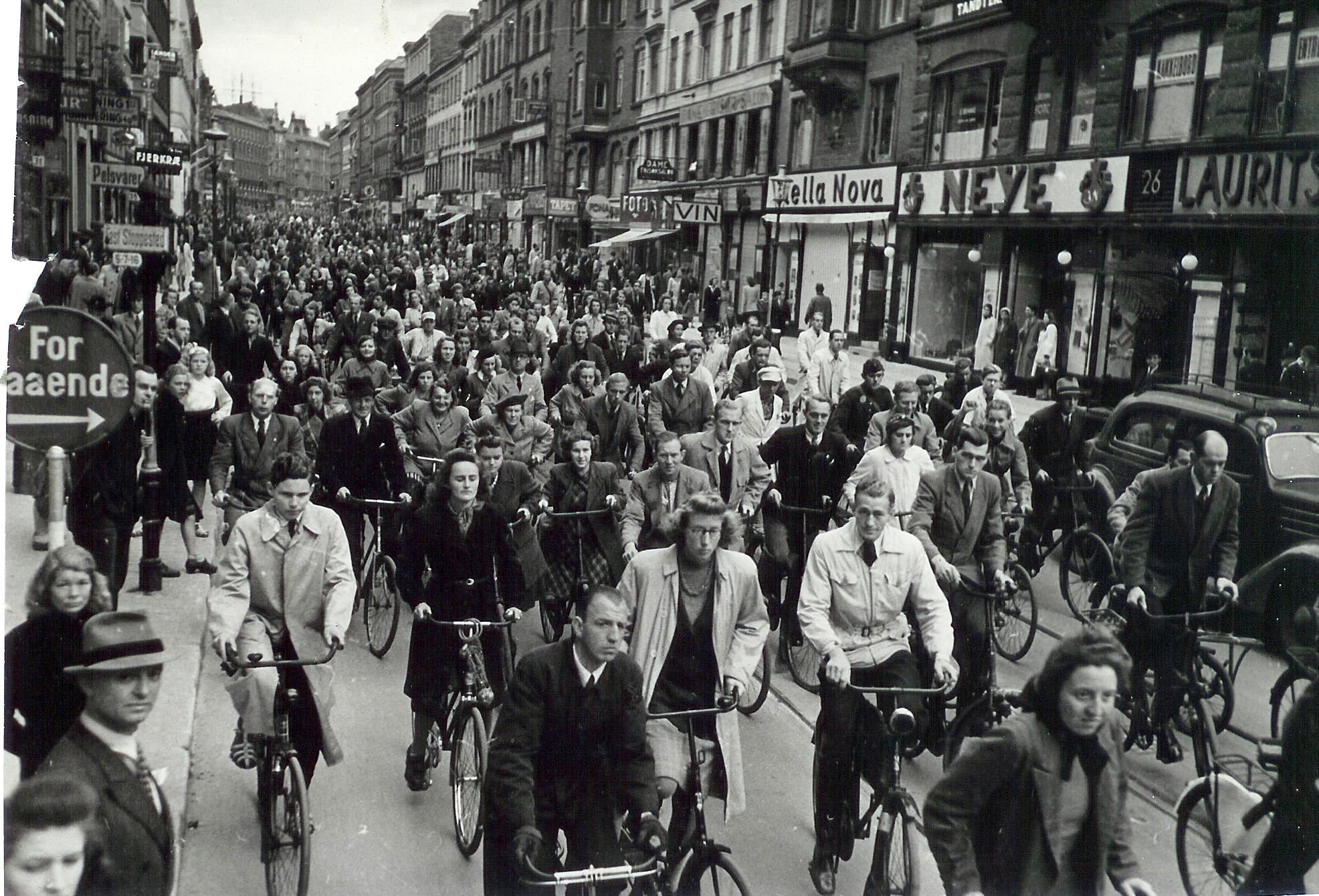 New to Denmark? If you wanna get the full-on Danish experience, you should try seven of these "hygge" activities that the Danes do in their spare time or sometimes even on an everyday basis.
So, you have come to Denmark to study or work. You are probably excited, but maybe also a little nervous. You most likely have a ton of thoughts and questions, such as, "will I have time to do anything else besides studying or working while in Denmark?", "are Danes really that happy?" and "what exactly are those open-faced-sandwiches that everyone always talks about?".
I might not be able to give you an answer to the question: Are Danes really that happy? However, what I can do, is enlighten you about Denmark and what you must do while being here. You are in Denmark first and foremost to study or work, but also, you want to experience the culture and do it as the Danes do it. Here are seven things you must try while you are in Denmark!
Get on a bike and take it everywhere you go
This is sort of a no-brainer, especially since many praise Copenhagen as the best bike-city in the world. Half of the Copenhagen population get on their bikes every day. Biking around is not only fun, cheap and the fastest way to get around, but you also get to know the city better than when sitting in an underground subway. And the best of it all: you get a workout while transporting yourself around for free!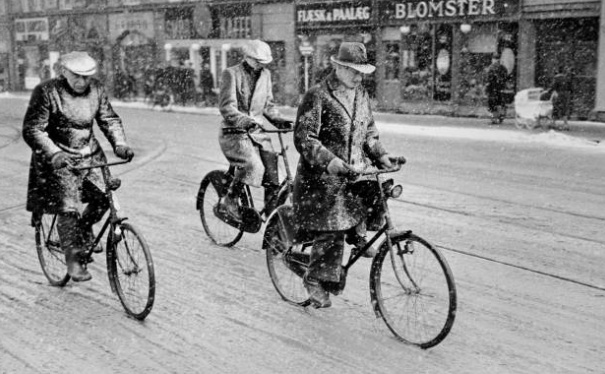 Bland-selv-slik (mix-your-own-candy)
The best benefit of the extra exercise you will be getting from all the biking is that you will have extra room for Danish candy. Copenhagen has a bland-selv-slik-butik on almost every corner. It is a store full of candy in all variations, sorts, colors, and flavors. You walk in, grab a paper bag, and fill it up with all the candy you want, whether you prefer chocolate, licorice (which you got to love if you want to be Danish!), sweet, and sour candy. Your bag of candy is weighed and you pay around 8-12 kroner per 100 gram. Be careful, though, bland-selv-slik is highly addictive! A Copenhagen local favorite candy store is Palmen in Elmegade, Nørrebro.
Take a plunge in the cold water
Danes are very proud of their Viking heritage. So proud that they jump into the ocean even when it is minus degrees outside, just to get that Viking feeling out. No, joking aside. Danes do love the ocean and winter swimming is definitely a thing, which is why you have to try it at least once while being in Denmark. My best advice? Just do the plunge. Don't overthink it. It will be cold, yes, but you won't kill yourself. Winter swimming has tons of health benefits and who knows, maybe you will even grow fond of it.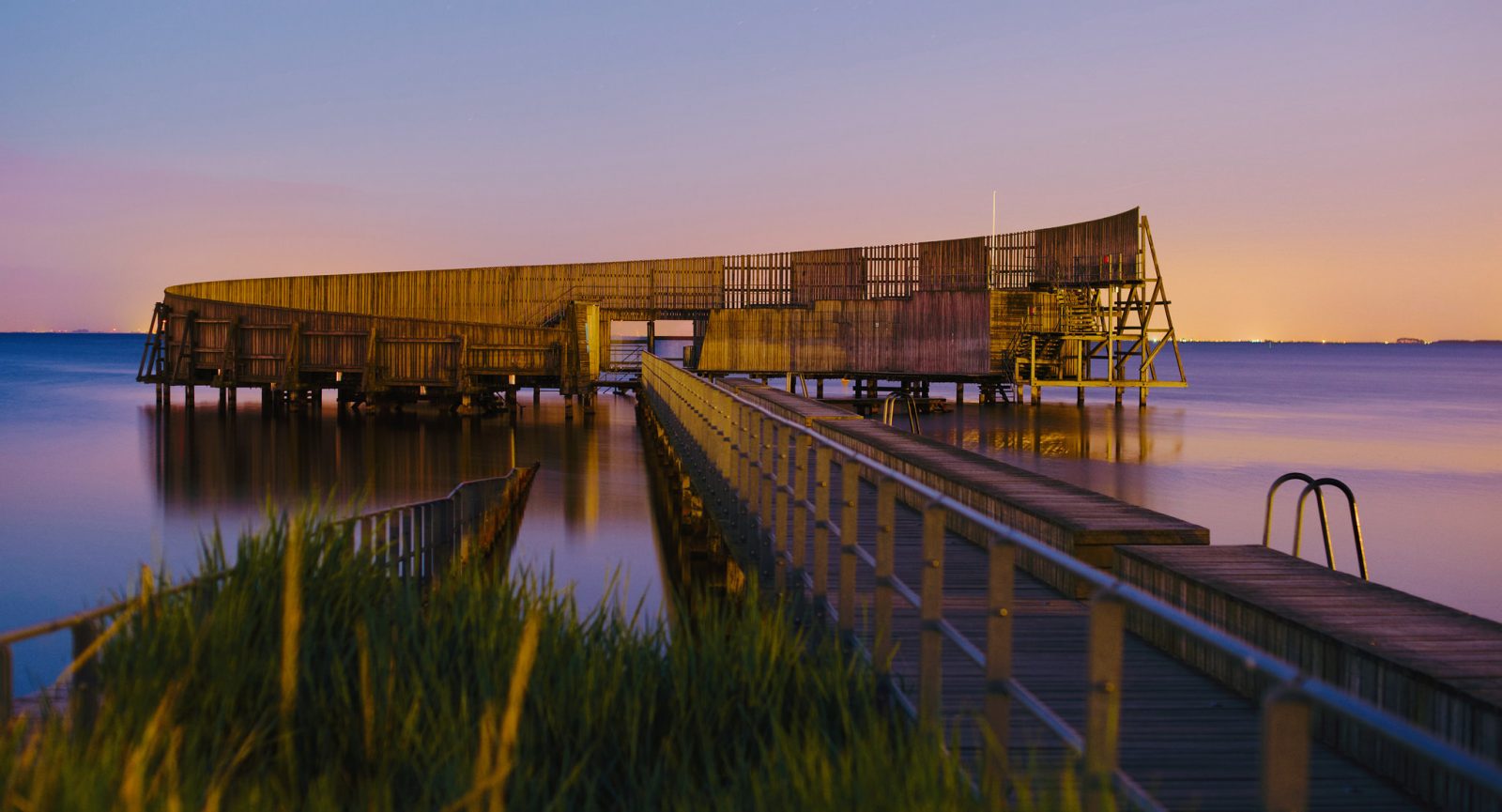 Eat smørrebrød (open-faced-sandwiches)
Just as you have to try (and like) licorice, rye bread goes under the same category. You have to try it and Danes will have a hard time understanding you if you don't like it. Danes eat rye bread all day, every day. Rye bread is the base of the open-faced-sandwich. Classic open-faced-sandwiches come with a fixed set of toppings on rye bread. This could be potato, fried onions, fresh chives and mayonnaise. Another version could be slices of roast beef, fried onions and remoulade. Try out smørrebrød at Torvehallerne or Aamann's in the center of Copenhagen or at Dyrehaven in Vesterbro for a more hipster ambience.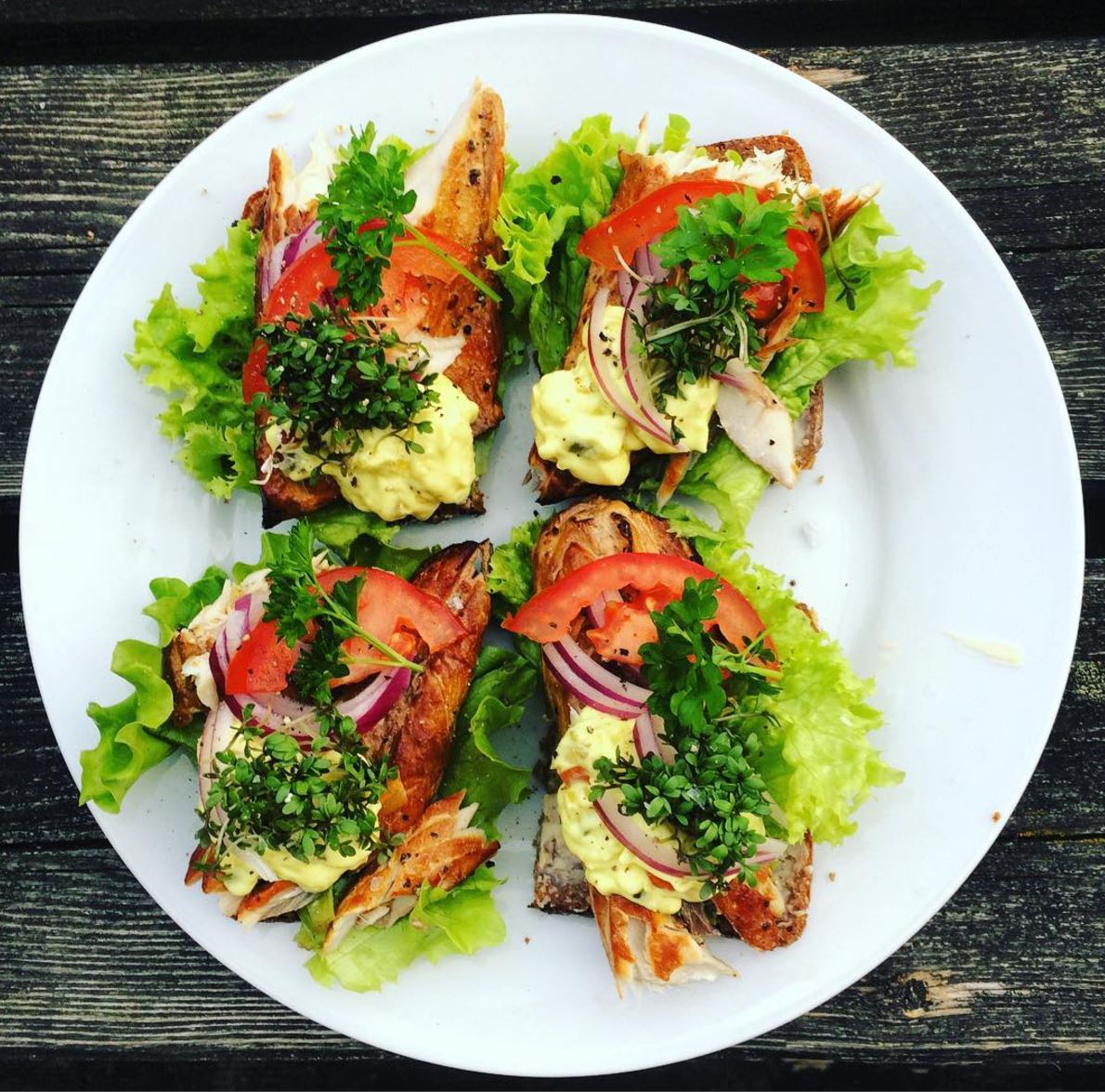 Try communal dining
Most Danish families eat together every night. Dinner is served, the table is set, and the family sits down together to eat and talk about their day. While it might be hard to find a Danish family to join for dinner, there are other ways to try out the Danish dining culture, which is definitely defined as hygge. Visit Absalon in Vesterbro to get a taste of that Danish hygge feeling. Absalon is a former church turned into cultural space that offers dinner every night served communal style for only 50 kroner (100 kroner on Fridays). That means you will sit down a long table next to other people you don't know. The food is on the table and you grab what you want to eat and put it on your plate. It is a social way of dining, the food is delicious and you will have a great time. You can look up the menu that changes every day right here. http://absaloncph.dk/?page_id=3651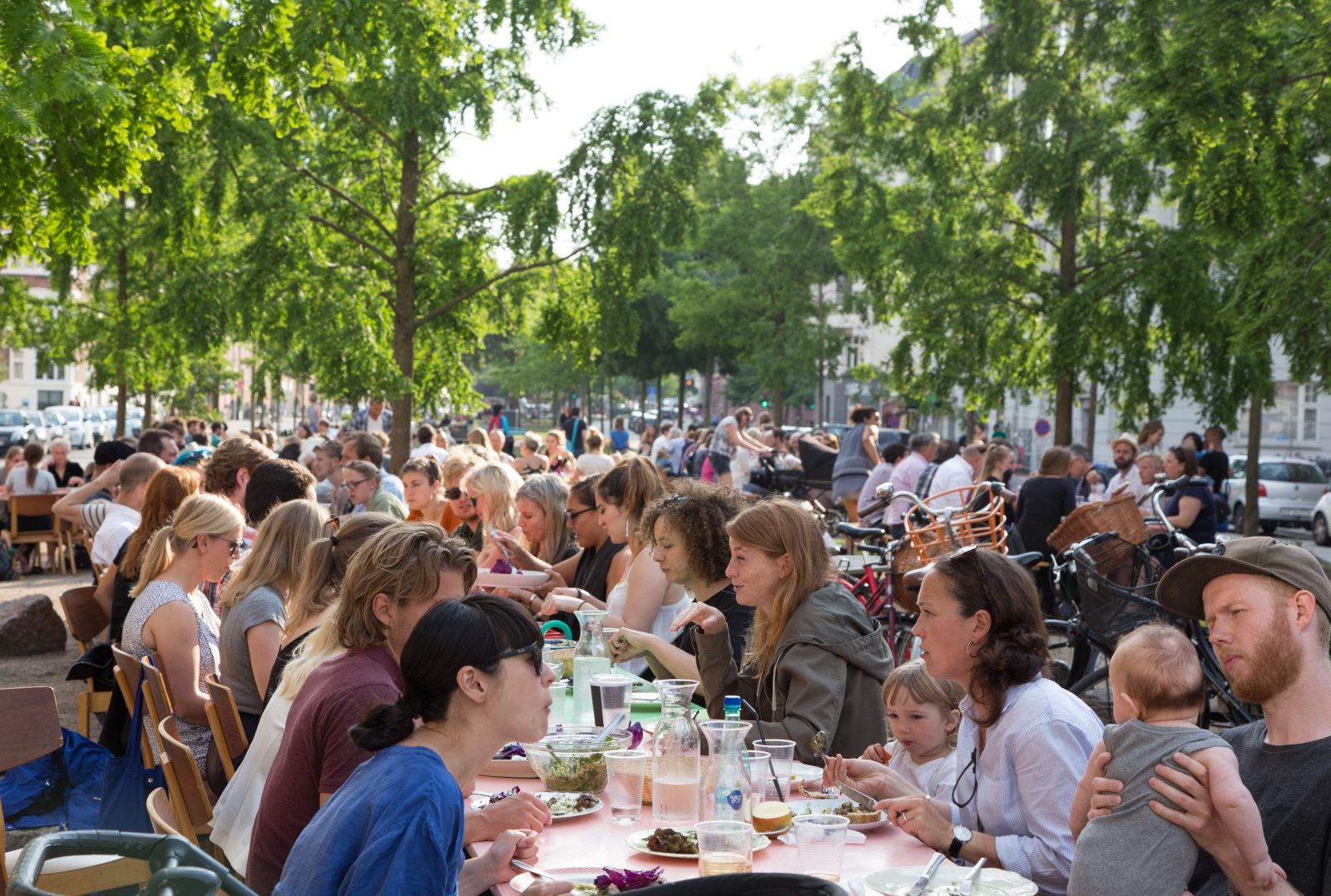 Hang out on Dronning Louises Bro (the hipster bridge)
The sun is a rare sight in Copenhagen. Due to that, Danes get extremely excited every time the sun shows its face. People stop what they are doing to go out and enjoy the sunny weather. For young people, that means heading to Dronning Louises Bro also known as the hipster bridge, which is by the lakes that connect Nørrebro to the center of Copenhagen. One thing is certain: if the sun is out, the bridge is crowded. No one knows why it is that way, there is just something about that bridge. People don't do much there besides sit, enjoy the sunshine and the company of their friends, drink beer, and listen to music from whoever brings a loud speaker.
If you won't be in Copenhagen during the summer time, fear not. As the Danes say: there is no bad weather, only inappropriate clothing. If the sun shines in March, people will be out on the bridge. Even if it is close to minus degrees. Trust me.
Pregame before a night out
Although, this not something Danes should be entirely proud, Denmark is a drinking nation. Danes drink from a young age, and social events mostly include some sort of drinking. Also, young Danes tend to go out partying every weekend. Denmark is not the cheapest country the world has seen. Hence, a night out can have you end up with an empty bank account, forcing you to eat oatmeal for a week.
So how do Danes afford to go out every weekend? Let me introduce to you the importance of pregaming. Before a night out, meet up at home or at your friend's house and drink whatever you all bring from the supermarket. Make sure to get a buffet of the really cheap beer you can find. Examples are DP (Dansk Pilsner), King and Harboe pilsner. Not only does the pregame tend to be a better time than when going out, it also allows you to drink without breaking the bank.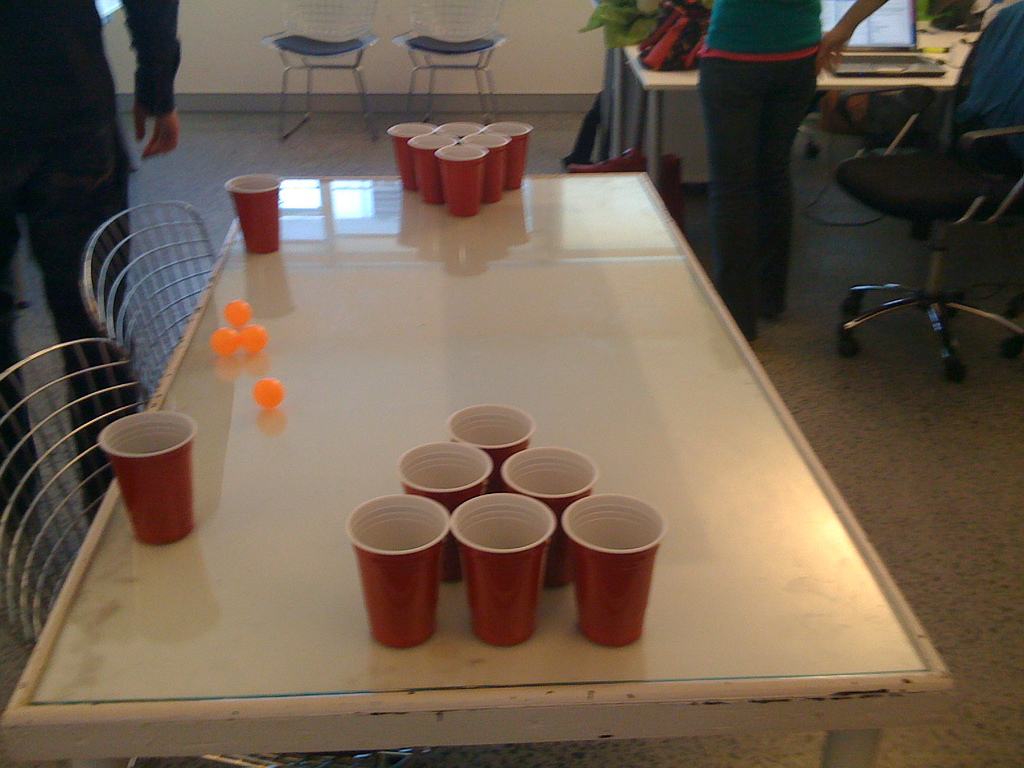 Denmark has a lot to offer, both when it comes to cultural heritage, city life, shopping, and food, which is a completely different story. This post has you covered when it comes to discovering how to act Danish and explore the Danish culture. Try it out and have a good time while being here!