Five new food places to try in Copenhagen this spring
Our student reporter, Caroline Sølver, knows what's up in Copenhagen! She's always on the lookout for new food joints in the city. And when she's not busy eating at one of them, she's writing about them. In this guide, she shares five of the new additions to the Copenhagen food scene, so you know where to go this spring.
Spring is here and that means it's time to put on a good outfit, jump on your bike and explore everything that Copenhagen has to offer. In this guide, I share five new food places in Copenhagen that I love, and hopefully you will too!
Without further ado, here are the new must-try eateries in Copenhagen to check out this spring!
Lille Bakery
Bakeries have had a renaissance in Copenhagen over the last couple of years, and even today, new bakeries are still popping up. Lille Bakery is no exception. Although this place opened a little less than a year ago, it's still unknown to a lot of people. Lille Bakery is located in Refshaleøen right by another favorite, La Banchina and is owned by three friends and colleagues who first crossed paths while working at 108. At Lille Bakery, they serve up great baked goods, breakfast and a daily lunch option. The interior is perfect hipster meets flea market with a hint of 'We make it seem like we just pulled this together, but we actually gave it a lot of thought' attitude. Don't miss out on Lille Bakery's Berliner. It's a bite of heaven.
Refshalevej 213a, 1432 Copenhagen K
At the counter
Speaking of bakeries… You all know Juno the Bakery and the insane amount of hype this place received which, even to this day, results in long queues of bakery-craving Copenhageners. Juno might be the reason that Østerbro is blossoming and a lot of cool food joints have opened in this sort of neglected Copenhagen area.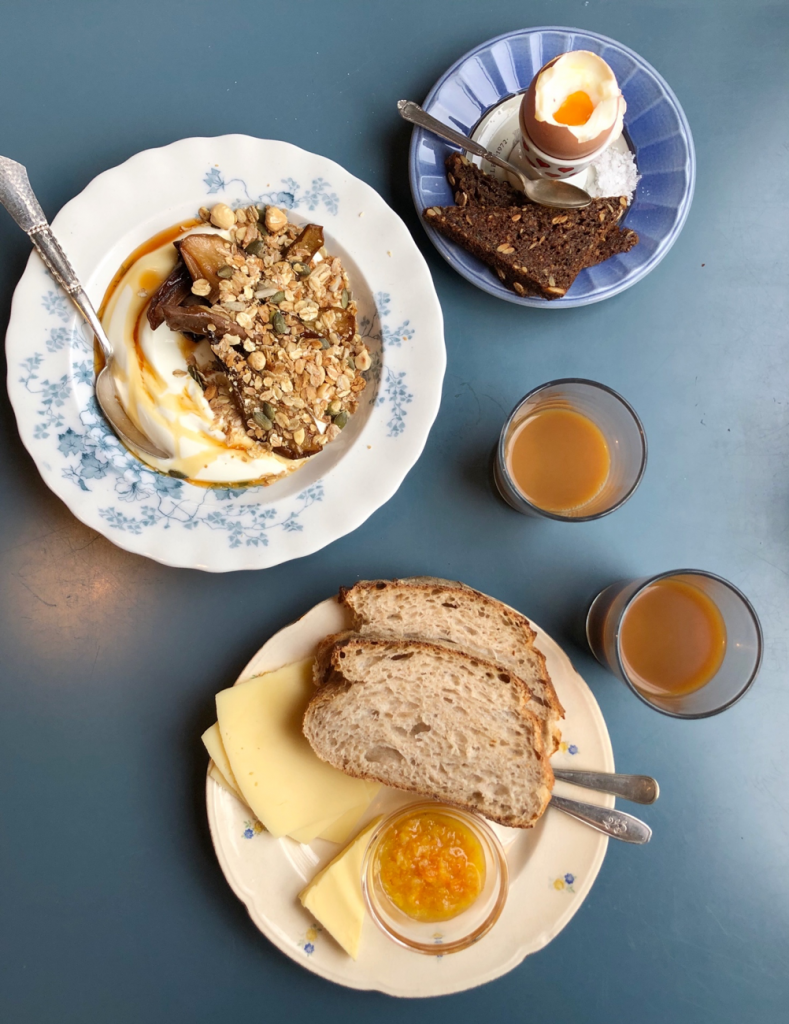 One of the newest additions is At the counter, a café owned by the guy behind Juno, where heavenly pastries can be indulged in a café setting with a good cup of specialty coffee. Besides the kardemommesnurrer (cardamom rolls – do yourself a favor and try one ASAP if you haven't yet), and the other well-known pastries from Juno, At the counter also has a small menu with breakfast-y items.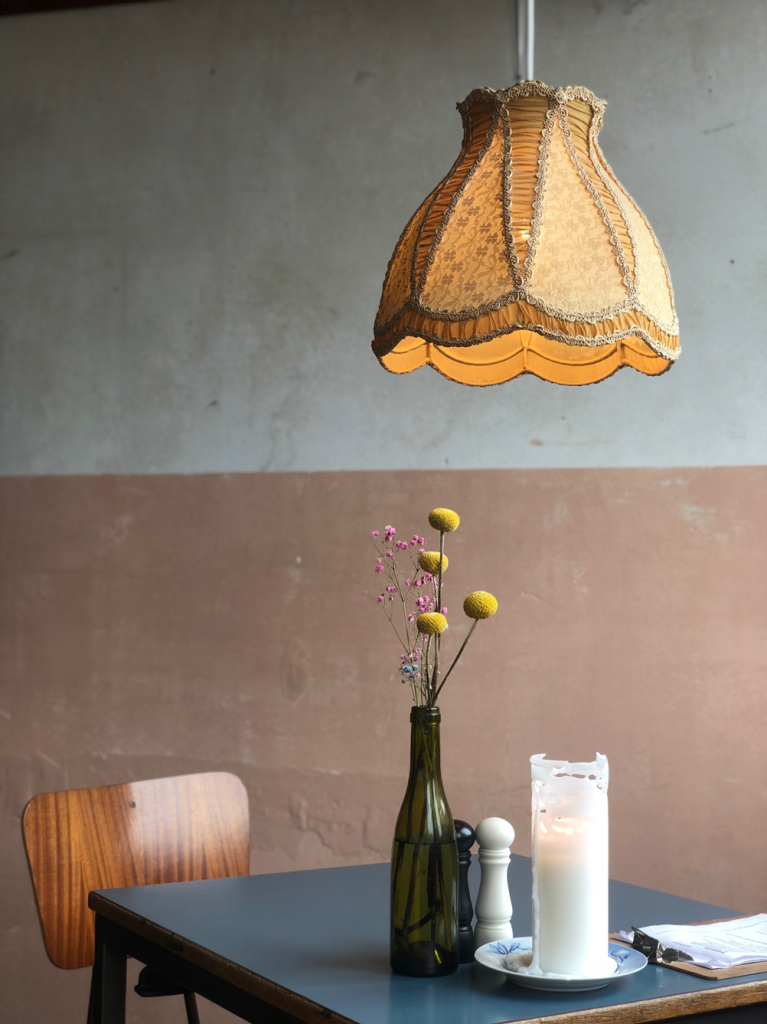 Randersgade 45, 2100 Copenhagen Ø
H15
It's no news that Kødbyen, the Copenhagen meatpacking district, is a hipster's haven with tons of good restaurants. H15 is no different. Located in the 'White Meat City' part of Kødbyen, H15 is the place to visit any time of day, whether you're looking for coffee, breakfast, lunch or dinner. H15 does it all!
And the three best parts? H15 serves delicious food, has a great vibe and you get it all at manageable prices which is a plus in a pricy city like Copenhagen.
Halmtorvet 15, 1700 Copenhagen V
Falang
If you've walked or biked down Istedgade recently, you've probably noticed the bright pink house – some love it, some think it's an eyesore. Nonetheless, the pink house is home to a new restaurant called Falang Asiateria. The guys behind the club Chateau Motel opened this place, resulting in a restaurant gone party crazy.
Entering Falang, your mind is taken straight to Thailand.
The walls are pink, the sitting nooks bright yellow, and tons of Asian lamps and decorations hang from the ceiling. The tables are covered with flowered oilcloths and the food is served on colorful plates and plastic trays. On the menu, you'll find classic Thai dishes such as Panaeng Gai, smaller dishes to share, and the wine list contains natural wines. If you're up for something stronger, Falang also does good cocktails that come in a pitcher, which makes Falang a great place to start your night out.
Istedgade 48, 1650 Copenhagen V
BamBam
Copenhagen was lacking Caribbean eateries, and the owners of BamBam set out to change this. They opened the doors to their tiny food joint just a few months ago with a handful of seats with the aim of introducing Jamaican cuisine to locals.
The menu is simple. You'll find Jamaican classics such as Jerk chicken, sweet potato fries, fried plantains, coleslaw and coconut rice with beans. The vibe is chill, the food is delicious and Bambam is a breath of fresh air to the Copenhagen food scene.
Ravnsborggade 12d, 2200 Copenhagen N
Hopefully this guide will help you to have a good time in Copenhagen this spring!