Layoffs break the crucial trust between organisation and employee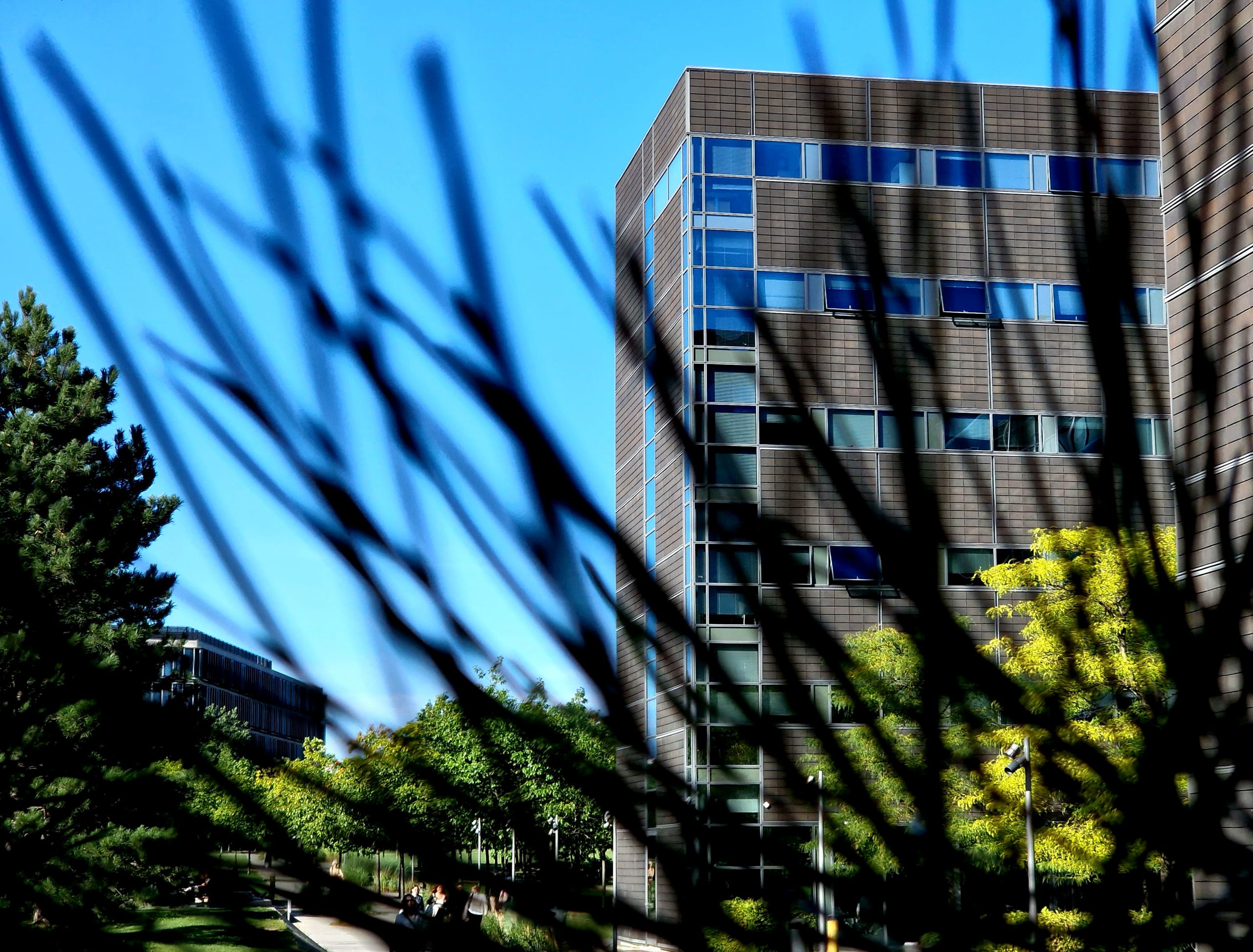 CBS is laying off a number of employees soon, which will affect our university in different ways. When employees are fired without having done anything wrong, it shatters the trust between the organisation and employees, while also taking a toll on productivity, according to a CBS expert. Layoffs also affect the 'survivors', who are forced to adapt to a changed workload and the loss of cherished colleagues.
The halls at Solbjerg Plads, Dalgas Have and Porcelænshaven are currently swarming with new students, buzzing off to lectures and group meetings. But behind the cheerful exterior, many CBS employees are cooped up in their offices dreading their future career prospects.
CBS is facing major cutbacks – especially on staff – where DKK 45 million is to be saved on salaries alone. This is due to a shift in CBS' financial strategy, an extra bill of no less than DKK 71 million because of unexpected building expenses and a rise in travel costs, among other things, according to the official explanation from CBS' Senior Management.
But more than jobs are at stake when organisations execute firing rounds. When employees are laid off without having done anything to cause the situation, that shatters the trust between the organisation and employees, according to Frans Bevort, an expert in Human Resource Management and Associate Professor from the Department of Organization at CBS.
"Most people believe that if they do their jobs and perform well, they can stay on at their workplace and expect good conditions. When firing rounds occur, that belief or trust is broken," he says, leaning on almost 20 years as a researcher in the field of Human Resource Management and employee-management relations.
Also, staff may find themselves less keen on going the extra mile for their workplace, and productivity will likely suffer because of the risk of getting fired, Frans Bevort elaborates.
"Most people are quite flexible when it comes to getting tasks done at work. Some work at weekends to meet a tight deadline, others come in even though they are sick, because otherwise an entire semester could fall apart for the students etc. But when management announces layoffs, it can lead to people only doing what is strictly necessary," he says.
The experience of low productivity as a result of firings is shared by Tine Büchler Poulsen, a special consultant in the unit Education & Quality, which is a part of the Study Administration. Tine is also an alternate Union Representative for academic administrative staff in various departments at CBS.
"Layoffs are generally really bad for an organisation. They create a lot of insecurity among the coworkers, and that negatively affects productivity and the working environment. The lack of surplus energy also affects our ability to innovate and develop tasks," says Tine Büchler Poulsen adding:
"It can also impact the quality of education at CBS. As a professor, you must provide students with the necessary knowledge. This includes more than knowing your curriculum. You also need to be able to read the students and how they learn, which can be really hard if you are using a lot of mental space worrying about whether or not you'll have a job in the new year."
We must know the why of it
If CBS' Senior Management wants to minimise the damage to productivity, quality and general well-being of their employees, it is extremely important that they have a valid cause for firing staff and know how to communicate it, Frans Bevort explains.
"If people don't understand why there are layoffs, they might be less loyal and work less effectively. When, say, a private company announces firings because of a loss in their client portfolio, the employees are more likely to understand why firings are necessary than at CBS, where the reasons about a shift in strategy, unexpected building costs etc. might be considered fluffier," he says, adding:
"Therefore, it is key that Senior Management at CBS is extremely transparent about the finances and what has led to this lack of money or change of strategy. Also, the criteria for how the management are deciding who should leave or stay should be as clear as possible," he says.
So far, Senior Management has published a continuously updated Q&A document explaining the reasons for the budget deficit as well as the three assessment criteria for evaluating the individual employee's work performance. University Director Arnold Boon has also elaborated on the situation in this interview with CBS WIRE: Why so sudden? The CBS financial crisis explained.
It's not over till it's over
Some might think that when the firings have been effectuated, the gloom and fear will all be over. But returning to normal is not that easy.
According to Frans Bevort, the remaining staff consider themselves "survivors" who have lived through a huge crisis. They feel bad for their lost colleagues, and it affects them tremendously. This description is recognised by Tine Büchler Poulsen.
"The survivors think 'why them and not me'? They remain scared of losing their jobs, even though they were just let off the hook. 'Will it be me the next time?' After-effects can be felt in the organisation a whole year after the layoffs, in my experience," Tine Büchler Poulsen says, referring to previous firing rounds during her 25 years of employment at CBS.
Because of this, it is crucial that CBS Senior Management supports the remaining employees after the firings have been executed, explains Asma Belhaj, a staff representative for employees in the Study Administration that are members of the trade union 'HK'.
"CBS' Senior Management should be extra attentive to the well-being of their employees. Also, they need to help employees prioritise their workloads, which might be bigger because of the reduction in staff," she says.
Not the worst time to get booted
If a positive element in these sad circumstances can be found, it might be the timing of the layoffs – seen from a societal perspective, according to Frans Bevort:
"Earlier on, getting fired was worse than today, because it could be very difficult finding another job. Today, you can more easily move around, and the old notion that too many jobs on your resume is bad, is being challenged. Some even believe that moss grows on you if you've been in the same workplace for more than four years. So, there's been a real shift there," he says, but underlines that being fired can still be traumatic for individuals today.
If you are one of the unfortunate employees getting booted, it is important to know your rights to compensation, says Asma Belhaj from Student Affairs.
"CBS offers various redundancy packages if you are dismissed. If you are not sure which ones you can expect, please contact the union representative or leader of your department, or check out share.cbs.dk for information," she says and ends:
"It's a really difficult situation CBS is in, and all you can do is try to be open to others about how you feel and then continue working as best you can."