Student friendly restaurants in Copenhagen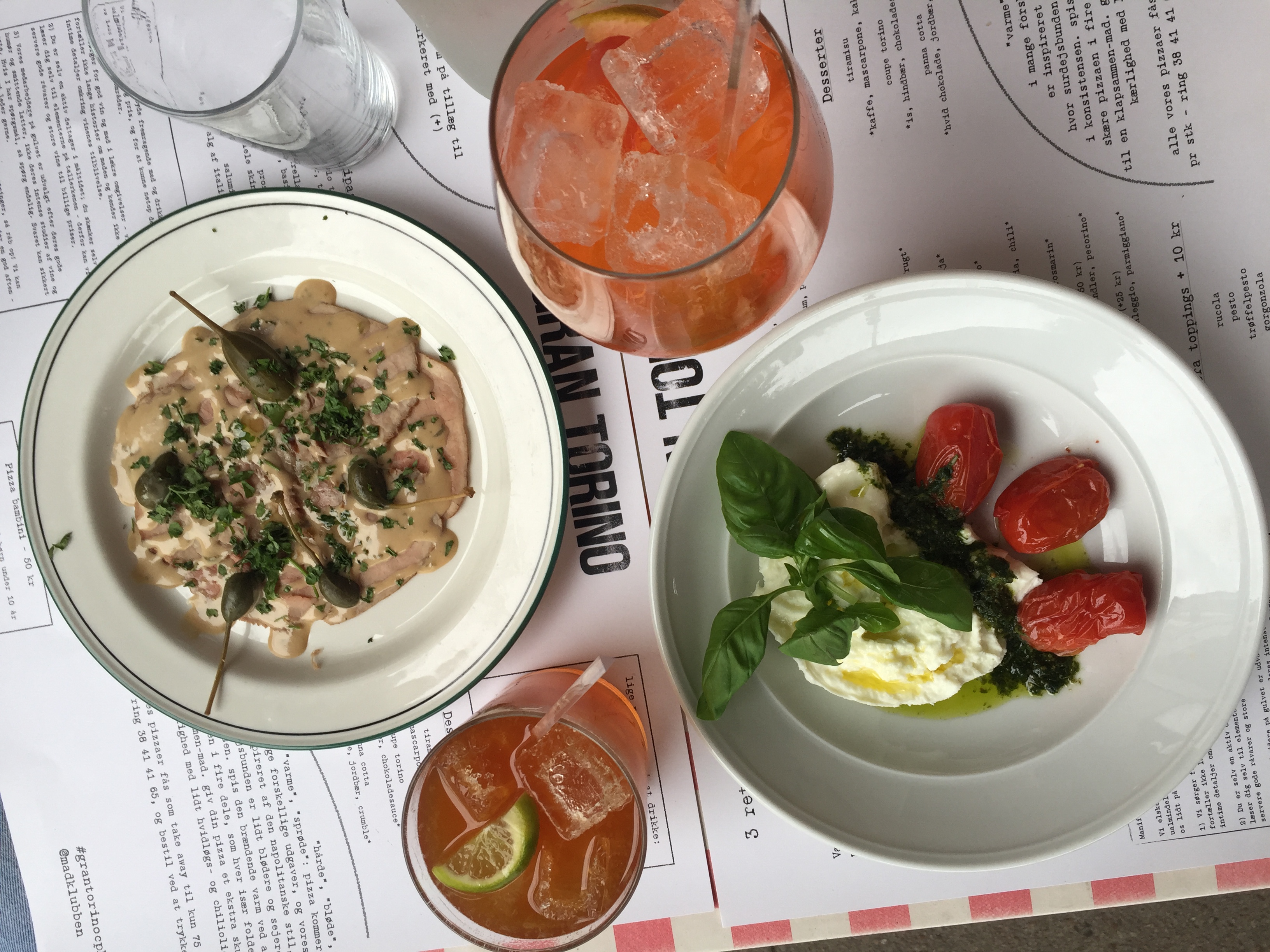 While people often mention that Copenhagen is a great city, there are also two more negative sides to Copenhagen that people tend to mention.
1. That Copenhagen is cold and dark, which is kind of true.
2. That Copenhagen is expensive. To this claim, I will say that it is only partially true. Compared to cities such as London and New York City, I'd say that the price level is pretty similar. I will also add that if you know where to go in Copenhagen, you are actually able to find some pretty cheap (ok, cheap might not be the best word to describe it, but at least less expensive) places to eat.
That is exactly what I will share with you in this post. Restaurants in Copenhagen that are SU and student friendly. We students work hard, so we need to spoil ourselves by going out to dinner, right? But that doesn't mean it has to burn a hole in our pockets.
#1 Madglad: The fun, ideological one
An ideologist couple thought Copenhagen was lacking a down-to-earth place where families could come and eat low key and healthy food as if they were at home. That idea turned into the opening of Madglad. After being open for a short amount of time, the spot became so popular that it had to move. Madglad is located in a former kindergarten and the owners kept the bright colors on the wall, so it still looks like a kindergarten. The food is great, healthy and most important for this case: cheap.
What? Menu of the day + a salad buffet (check Facebook) https://www.facebook.com/Madglad-218589014872020/?fref=ts
How much? 50 kroner to go, 60 kroner to stay
When? 16.30-21 on Monday-Friday
Where? Eskildsgade 13, Vesterbro
#2 Absalon: Communal dining in a church
Technically, Absalon is no longer a church, but it still looks like one. That is if you don't take into consideration that the walls have been painted pink and red, there are no church benches, but instead tennis tables, and dining areas for the multifarious crowd that visits.
Absalon has a little bit for everyone. Yoga classes in the morning, coffee, breakfast, and cake – which are also cheap – make it a perfect spot to go study by yourself or with your study groups as there is a lot of space here. In the evening, Absalon transforms into a communal dining spot.
The menu of the day is placed on the long, communal tables and you sit down wherever you can find an empty chair and share a dining experience with complete strangers.
What? Menu of the day (check website) https://absaloncph.dk/?page_id=3651
How much? 50 kroner, kids under 5 eat for free
When? Every day, (Friday night is fancy and costs 100 kroner) Monday and Wednesday are vegetarian nights.
Where? Sønder Boulevard 73, Vesterbro
#03 Jagger: Everyone loves a burger
Especially a good burger! That is exactly what Jagger serves and despite only having been open for a year, Jagger has already expanded and now runs three burger joints in the city. Jagger is known for their burgers that come in different shapes.
Whether you prefer pulled pork, a beef patty, or fried chicken, Jagger has a burger to soothe your taste buds. The fries are terrific, too. Also, Jagger has a wide selection of sundaes and milkshakes. Try the Oreo one and thank me later!
What? Burger + fries + milkshakes
How much? 95 kroner for a cheeseburger menu with fries and soda or beer
When? Every day
Where? Istedgade 62, Falkoner Allé 84 & Amagerbrogade 128
#04 Dalle Valle: The one that has a little bit of everything
Ok, to be clear, Dalle Valle is not considered a nice place, especially not if you ask people from Copenhagen. However, Dalle Valle is not to be scoffed at. Yes, they do have a huge buffet with way too much different food (restaurant prejudice: if the menu or buffet is too big and serves too much different food, it can't be good).
But they also have a menu card, and from Saturday to Tuesday, there is 50% off everything on the menu. That means you can have a burger with fries of your own choice for less than 50 kroner. Dalle Valle also serves a spaghetti carbonara, which tastes great and also provides other options such as salad, fish, and steak. Another plus is that Dalle Valle serves two cocktails for 100 kroner every night after 8 pm.
What? Half off everything on the menu
When? Saturday, Sunday, Monday, Tuesday at 16-22.
Where? Fiolstræde 3, København K + more locations
#05 Gran Torino: Fancy dining without having to break the bank
Once in a while, you deserve to go out and splurge. Get a classic dining experience, you know, the one with three courses and maybe even a glass of wine or a cocktail. This can be a pricy experience. Luckily, Copenhagen has Madklubben – a collective of restaurants offering fine dining at low prices.
One of Madklubben's restaurants is Italian style, Gran Torino. The menu is quite simple: three courses for 200 kroner. An example of a menu could be mozzarella di bufala as a first course, pizza for the main course and tiramisu for dessert. Yes, please! If you are not up for the full Monty, Gran Torino also allows you to pick only one or two courses free of choice.
What? Pizza and Italian food
How much? One course – 100 kroner, two courses – 150 kroner, three courses 200 kroner.
When? Every night.
Where? Sortedam Dossering 5, Nørrebro