First I was scared about not fitting in because of the color of my skin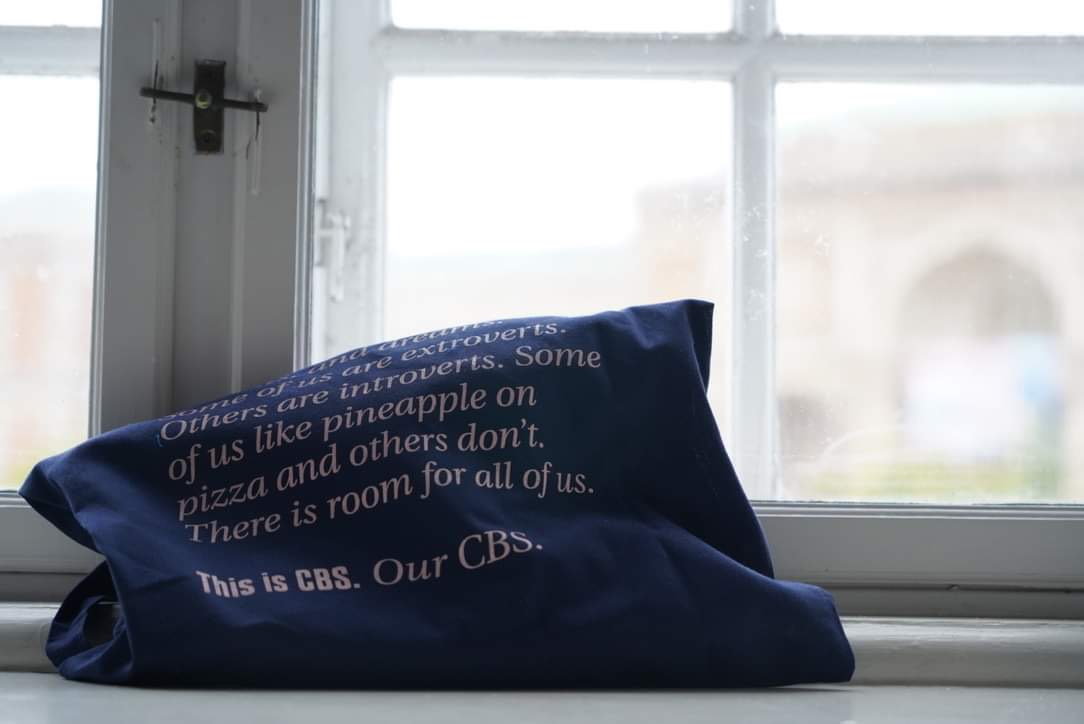 Yesterday marked the conclusion of my final lecture as a master's student at CBS, signifying that only one course remains on my path to graduation. It's remarkable how swiftly time passes and how much has transpired without my full awareness. In the beginning, the prospect of thriving at CBS appeared daunting when I considered my status as an international student with a different skin color or simply that I'm a foreigner in Denmark. The worst challenge however was my initial shyness, akin to that of the Danes themselves. I was unfamiliar with the subtle nuances of small talk and the ever-present query, 'how are you?' As I sat in the classroom gazing around, a potent aura of insecurity enveloped me.
This experience served as my initial awakening to the profound importance of embracing the perspectives of outsiders. It's a fascinating sensation – being both a CBS student and, simultaneously, feeling like an outsider within the group. This unique experience has ignited my contemplation of the inherent paradoxes that permeate my everyday life.
From my observations, it's weird to see how people here seamlessly blend discussions of sustainability with the world of jewelry and engage in the art of lighthearted conversation even when addressing serious news.
A classic culture clash
There are moments when the cultural gap between myself and Danes leaves me puzzled. Occasionally, I hear my fellow international students express that it's challenging to form friendships with Danes, as they seem to prefer conversing in Danish and spending time with fellow Danes. I often ponder on this issue, recognizing that these Danes are in their own homeland, and it's entirely within their right to converse in their mother tongue. But I do admit there are times I feel sad when people around me speak a language I don't comprehend. In the midst of my first semester, my thoughts took a somewhat pessimistic turn, venturing into the realm of extreme contemplation – that perhaps globalization is but a mere facade in today's modern society.
Yet, while I learned to harmonize my identity as an outsider, I embarked on an exploratory journey where I endeavored to uncover the intersections between my cultural background and the new environment I found myself in. Throughout this roller-coaster journey, I've experienced occasional setbacks and moments of gratification, slowly fostering a sense of familiarity within the unfamiliar grounds of this university. After indulging in a multitude of traditional Danish delicacies, I've learned to appreciate them from fresh and varied perspectives. Sharing homemade Asian cuisine with my Danish peers, using chopsticks, and enveloped in the melody of falling utensils, we savored a truly distinctive evening. From not knowing how to embrace my classmates at the beginning to eventually loving this way of greeting, it took me a whole year. Such a transformation has left me feeling truly excited.
In the midst of globalization
So, during our last class yesterday, when I greeted my classmate who had initiated a conversation with me for the first time with 'see you in two weeks,' I decided to open my computer and write this blog. I intended to use it as a record of the thoughts and adaptations I've undergone in the past year. I no longer feel the frustration I once did towards the concepts of globalization and diversity. I've moved beyond merely waiting for them to happen. Instead, I've begun to incorporate my own growth into this diverse tapestry. I figure out if we only treat diversity as a slogan or a stable standard, the dream of diversity or the communication with other cultures will not last forever. Simply speaking, it's like you want to get a good grade, but the only thing you do is think 'I want to have a good grade'. This is a simple metaphor. However, it seems possible to interpret a lot of things which are happening in this world.
For me, globalization and diversity are not mere abstract concepts or empty slogans from lecture slides; they are dynamic forces that have left an indelible mark on my life. My decision to embark on a master's program at CBS was a leap of faith, and the rewards from that impulsive choice have been nothing short of remarkable. If I hadn't taken that leap, I would have remained blissfully unaware of the many facets of life that we often take for granted.
This journey hasn't just gifted me with diverse and enriching friendships; it has also unfurled before me the gateway to a whole new realm of humanity, ripe for exploration and understanding.