Why so sudden? The CBS financial crisis explained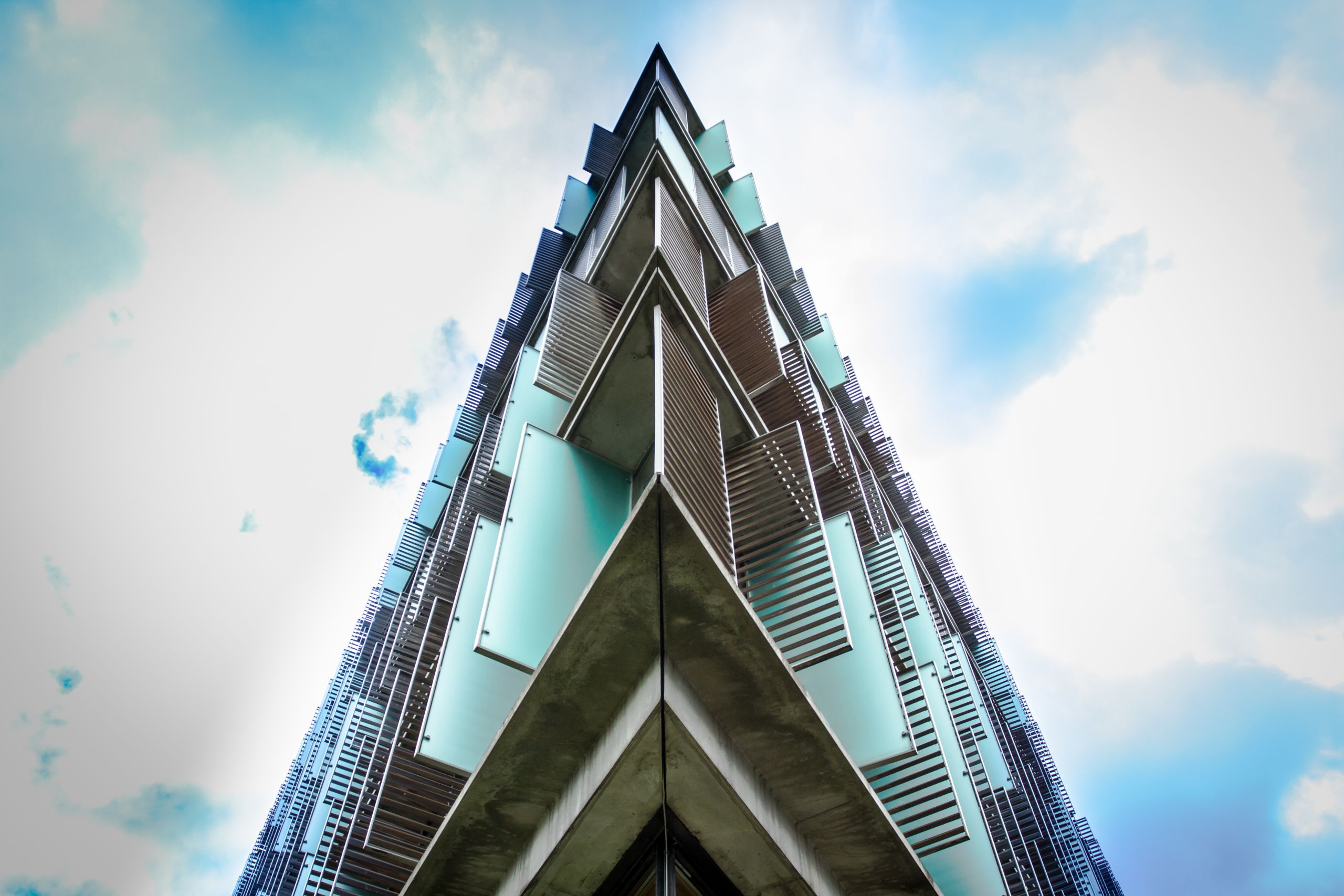 Employees and union representatives have posed many questions in the wake of the 17 August announcement of a firing round. In this interview, University Director Arnold Boon explains how Senior Management has been working with the budget and a change of financial strategy since the fall of 2022, and why layoffs are now necessary.
Until a year ago, CBS' financial situation seemed fine. Since 2015 CBS generated a yearly surplus, had a large equity, albeit tied in buildings. The strategy was to invest in faculty and possibly reduce equity by running a deficit for some years. But on 17 August, the situation changed and 60 to 70 potential dismissals were announced.
On 22 August, at a Town Hall Meeting held in Solbjerg Plads, President Nikolaj Malchow-Møller, backed by University Director Arnold Boon, answered questions from the staff. Some of these questions – and answers from Senior Management as well as various other news and information – are now available in a Q&A on the special status page of the Share intranet.
A core sentiment was one of surprise among the audience of employees in the lecture hall. Why are we suddenly looking not only at deficits and cost-cutting, but also at dismissals, when the situation a year ago involved positive figures? And how will CBS prevent a similar situation in the future?
Let's track down what has happened over the past year.
When President Nikolaj Malchow-Møller returned from sick leave in August last year, he met with Acting University Director Annika Dilling and CFO Kristian Dyhr. They all agreed that the current budget at that time (approved in December 2021) should be reconsidered.
That budget planned to reduce CBS' substantiable equity (500 millions at the end of 2022) by taking out loans and operating with several years of deficit in order to invest in CBS, mainly by hiring new and strategically important faculty.
Since then, many circumstances have changed: interest rates, inflation – and the level of general expenses at CBS.
Now cut to the new University Director Arnold Boon entering centre stage in October – two months later. One of his first tasks was to review the budget and financial situation, while also revising the budget for 2023–2026.
At an interview in his office in the Wedge, CBS WIRE asks him to explain the economic situation.
There were really only two options, he elaborates.
"We had two scenarios in the fall. Either stick to the budget approved in December 2021, when we planned to have deficits for a number of years to reduce equity. Or otherwise bring the budget into balance or as close to zero as possible at the latest in 2025. And that's the scenario that the CBS board approved in December 2022."
The first scenario – continuing the strategy – would have resulted in a deficit of about DKK 100 million in 2023, given the new circumstances.
Continuing to run at a loss for several years just to bring down equity would have been irresponsible, in Arnold Boon's words.
"Not only would our interest costs have risen, but we would also have had to borrow money to pay our bills and wages."
In other words, CBS would have to borrow money just to finance daily operations. The problem would involve difficulty in borrowing money from banks in the future for necessary large investments, like renovating Solbjerg Plads. As he says:
"It would have been a very, very risky strategy. And of course, it would also have required us to spend more of our budget on interest rates instead of on wages and operating costs."
Reducing maintenance costs
Since the Board approved the new budget, some decisions were made by management, especially regarding real estate.
"We had to postpone some maintenance costs. Campus Services had some very large initiatives in the pipeline, which we had to reduce. We also postponed some of our IT reinvestments. So, the budget we presented to the Board included a deficit of minus DKK 30 million."
However, the minus DKK 30 million included a target of DKK 30 million that CBS had to find, meaning save, in order to arrive at this bottom line.
So, during spring this year, departments and units across CBS have worked hard to find the DKK 30 million in savings on operating expenses and, for instance, new recruits in the administration had to be approved by Senior Management. The result: DKK 25 million saved. However, the Q1-forecast showed that these savings were not enough and further savings had to be found for 2024.
Interest rates and cost increases
Various unanticipated changing circumstances dating back to 2022 added to the problem.
"The interest rates have changed, and that is one of the changed circumstances. The other is higher costs. They are the two main reasons for the situation, we are in today," Arnold Boon concludes.
He also points to rising energy costs as a contributing factor.
"In addition to that, we have had two years of COVID, when we didn't travel so much. In 2022 – and especially in 2023 – we started travelling more. We also have more academics, and that's understandable, as attending conferences and travelling to visit other academics are part of academic life."
But this means that overall, travel costs have been higher than expected. The options for online participation in meetings and other lockdown-inspired practises formed the basis for the budget forecasts. But now, travel expenses are back at pre-COVID levels, exceeding the budgets for 2022 and 2023. Similarly, costs for 'office expenses' (internal and external catering, furniture, subscriptions, advertisements, etc.) increased more than expected.
In terms of buildings, to accomodate teaching and more staff, two new leases, at Finsensvej 6 and Peter Bangs Vej 36, have been renovated. But with soaring prices, these renovations were also costlier than expected. And other wishes from Campus Services, which manages maintenance projects, were postponed for years to come. But not the fixing of the leaky roof at Solbjerg Plads, Arnold Boon assures.
Tighter budget procedures
Apart from the changing factors outlined above, budget procedures have been tightened this year. Until now, in previous growth years, exceeding the budget framework was not a major problem, as CBS still operated with a surplus.
"This time, we have said to every department, every unit: you can't exceed this budget framework.  Furthermore, when adding up the numbers, I also have separate meetings with every member of the Senior Management Team, and I have meetings with every administrative unit.
"So we are checking much more whether we are sticking to the budget. Are there any deviations? Are things getting more expensive? We had these procedures before, we're just introducing more control. And we're tightening control of our salary budget. Every year, a procedure called allocation of academic positions takes place that will be the prognosis for the salary budget.
"Now we have a deficit, and we need to rebalance our budget. We need to be stricter. We are putting more effort into every unit and department sticking to the budget that we have agreed on."
Compared to previous years, the number of recurring checkboxes has changed.
"After each quarter (Q1, Q2 and Q3), we compare budgets to actual spending. So that means we make a new prognosis for the entire year. We need to be prepared if something is becoming more expensive – or cheaper. Then we can take action."
CBS WIRE: This is all part of making sure that CBS will not be caught by surprise again. Some people at the Town Hall Meeting also posed that exact same question. How can we avoid this happening again in the future? What kind of risk management strategy is needed?
"Preparing a budget is also a part of risk management. So we need to have tight budget procedures for the coming years. Especially in a situation where we have a couple of years with a planned deficit, but then, of course, we have to bring the budget back into balance. We therefore need to be very sure that we stick to that budget."
On a final note, Arnold Boon admits that he – and the rest of Senior Management – are very aware that the situation takes a good deal of explaining. They understand the confusion and bafflement of the rest of the organisation on hearing the sad news of dismissals.
"It's complicated. We've been working on this for a year, probably almost every day, so we are very immersed in the subject. We totally comprehend that it might be difficult to understand and grasp the complexity."