Copenhagen: Five spots you have to try this summer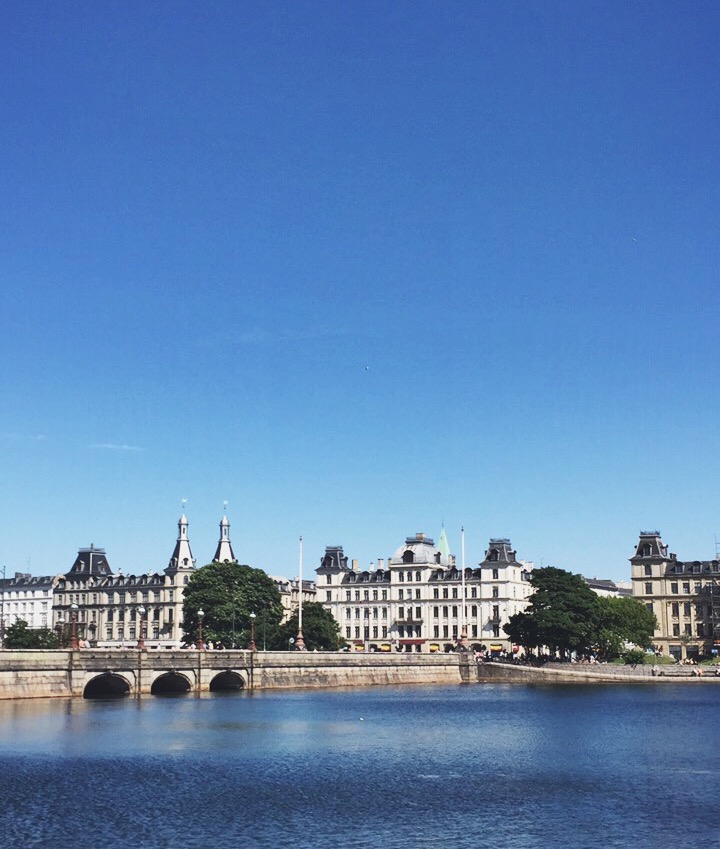 Are you in Copenhagen for the summer, but not quite sure how to spend your time? Fear not. Student Caroline Sølver gives you ideas for five things to try.
There is no doubt that Copenhagen is a great city. Especially when it is +20 degrees; the sun is beaming; and you just want to go to one of the cool swim spots and jump in the water. Yes, summer in Copenhagen is pretty great.
It is even so great that I, personally, make sure to spend time in the city every summer to take in and enjoy as much of the Copenhagen summer as possible.
Summer in the City
Whether you are in Copenhagen for the summer to attend Summer School (I feel you, I am!); you are here because you deliberately made a decision to spend your summer here; or you simply are a broke student that can't really afford to travel this year, I got you covered in this guide. Here are five places in Copenhagen you have to try this summer.
#01: A real hipster spot – La Banchina
As hipster as it gets – La Banchina is Italian and translates to boat bridge and this is exactly what you get. A little wooden shed in hip Refshaleøen with a boat bridge. This makes the spot absolutely perfect for a hot Summer day. You can get breakfast, coffee, organic wine and snacks at La Banchina and jump in the water at the same time.
Can you think of a better combination for a Copenhagen summer day? I think not!
La Banchina, Refshalevej 141A, 1432 København K
#02: Take a plunge
La Banchina is, however, not the only place you get the opportunity to jump in the water in Copenhagen.
Copenhagen is very unique when it comes to the location by the water and the urban planning that allow locals and tourists to jump in the water and go for a swim almost everywhere they please.
Copenhagen is truly great when summer is here

Caroline Sølver, student
This also means that there are tons of locations that are amazing for taking a plunge, sun tanning and chilling. My favorite places are Sneglen at Amager Strand; Svanemøllehavnen where you should bike around to find the more hidden spots for swimming in the marina; Bryggen in Islands Brygge; Helgoland in Amager; and Ofelia Plads in the center.
There is also a new spot in Nordhavn that looks cool, but I am not sure it even has a name yet. You can spot it from Nordhavn Station.
#03: Coffee and swan boat rental at Kaffesalonen
Have you ever biked along the lakes of Copenhagen? If yes, you have probably noticed the terrace that is literally located on the water of the Peblinge lake.
The terrace on the lake is run by Kaffesalonen. A café with a menu that will possibly satisfy all your needs and desires for food and drinks. Kaffesalonen offers both coffee, drinks, breakfast, brunch, lunch and dinner. What is even better than their terrace on the lake is that they also take care of renting out the swan boats, you have probably already seen when biking by.
I can tell you that gathering a small group of friends and renting a swan boat for an hour or two is a great idea! A swan for two people costs 100 kr for an hour. A boat for five people costs 150 kr per hour.
Kaffesalonen, Peblinge Dossering 6, 2200 København N
#04: Balderdash Boozy Ice Cream & Soda Bar
Copenhagen already has multiple great ice cream spots and multiple great cocktail bars. What the city was missing was a place that combines these two. Now, we have one! Balderdash, a bar in the center of the city, is run by the passionate and talented Geoffrey, who has now expanded his business to opening a Boozy Ice Cream & Soda Bar.
Every day Geoffrey from NYC mixes, stirs and serves his playful, creative and innovative desserts and milkshakes. My personal favorite is the grasshopper – a green chocolate, mint milkshake with a hint of absinth. On the menu you will also find reinventions of a banana split and avocado ice cream with tequila.
#05: Street Food in The Meatpacking District of Copenhagen – Kødbyens Mad & Marked
You probably already know creative Papirøen and their street food and Torvehallerne and their fancy food stores and Copenhagen-priced (expensive) meals.
But do you know that there is a street food market in Kødbyen (The Meatpacking District in Vesterbro) every Saturday and Sunday?
It is a very popular market and there is a good reason for that. They have a wide range of food stalls from Mexican tacos to Argentinian meat and Danish fiskefrikadelle-sandwiches.
My favorite thing about street food markets is that you can gather a group of friends and everyone will be able to get exactly the kind of food they desire. A plus at this street food market is that they serve Aperol Spritz and that the prices are slightly lower than in Torvehallerne and Papirøen.
Kødbyens Mad & Marked, Flæsketorvet 1711, København V
If you are spending some of your summer time in Copenhagen this year, I hope you like this article and find the tips useful. Copenhagen is truly great when summer is here!