Is a stereotypical image of CBS scaring potential students away? Yes, thinks one CBS student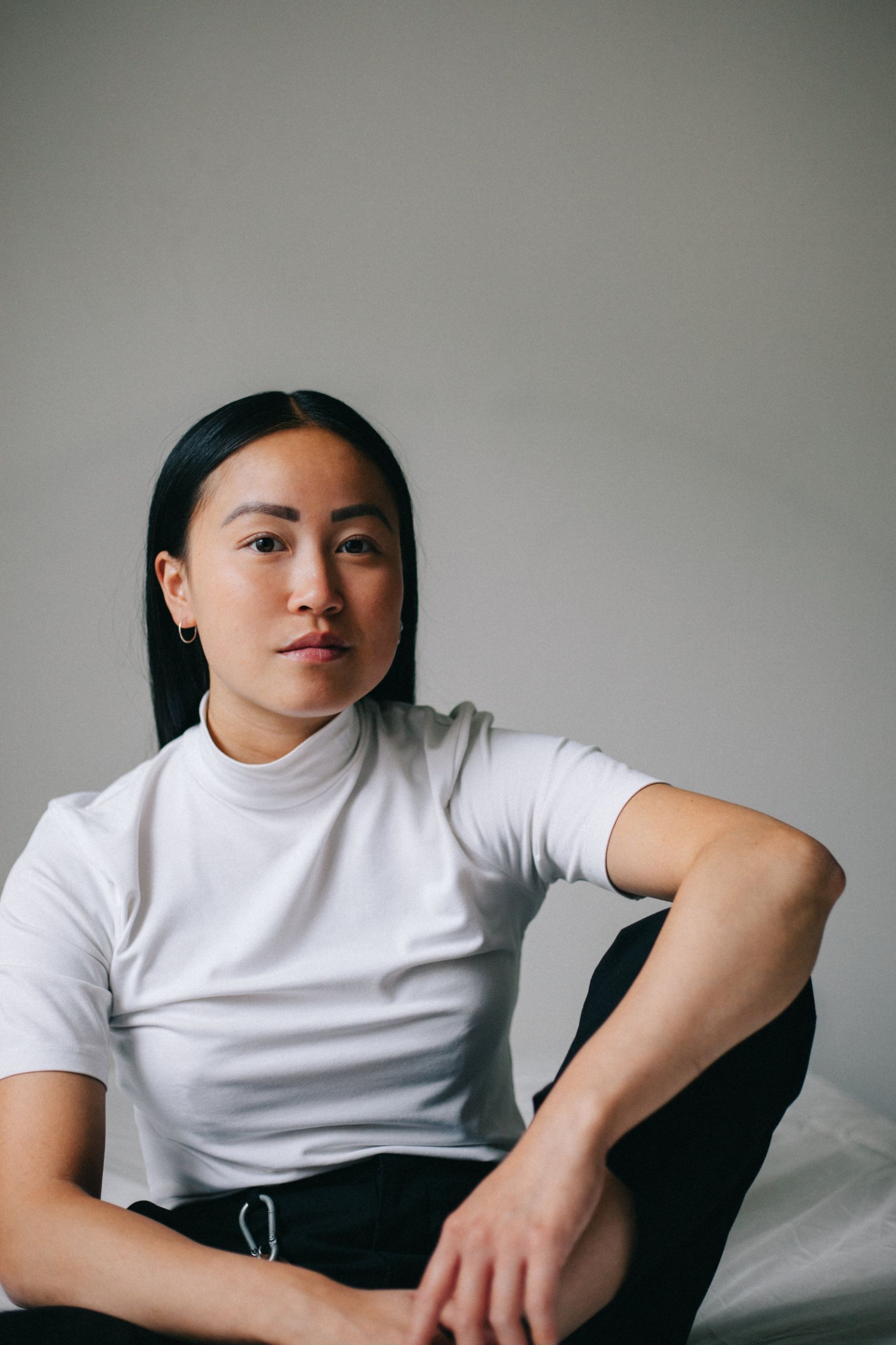 When Maria Pham says she studies at CBS, she is often met with raised eyebrows. "Isn't CBS only about hardcore finance?" people ask. This stereotypical image of CBS and its students bothers Maria Pham, who thinks potential students are missing out on educational options they never knew they had.
As soon as Maria Pham enters CBS WIRE's office, I think to myself: 'She's not your ordinary CBS type.'
She's wearing shiny, pastel-green flowy pants and an open greyish suit jacket paired with a black top and silver necklace.
And then I stop myself. I don't see myself as the stereotypical CBS type – high heels, fitted jacket and pencil skirt – either, and after three years at CBS, I know that the type of person most people associate with CBS isn't the average person you see here.
But still, the prejudice persists. And that is precisely what Maria Pham has come by the office to talk about.
She is studying for an MSc in Management of Creative Processes, and when she mentions this to people outside CBS or talks to people from the creative industry where she works, the most common reaction is a puzzled look followed by this comment: "I didn't know you could study that at CBS. I thought CBS was all about hardcore finance."
"There seems to be a very stereotypical image of what CBS students study and where they work. They are presumed to study for business administration degrees and apply for jobs at major corporations, and that's a shame," she says.
Creative studies at CBS
In recent years, CBS has extended its line of educational programs beyond the typical business school subjects. Now, you can get a degree in Strategic Design and Entrepreneurship, Organizational Innovation and Entrepreneurship and Bioentrepreneurship, to mention just a few degrees that touch on different topics.
Maria Pham knew from day one that she wanted a degree that could give her both an understanding of basic business processes as well as insights into a creative industry and how to manage it.
"Even though the degree has 'creative' in the title, we don't deal with the tangible kind of creativity. It's more commercialized creativity and how to work with creative people," she says.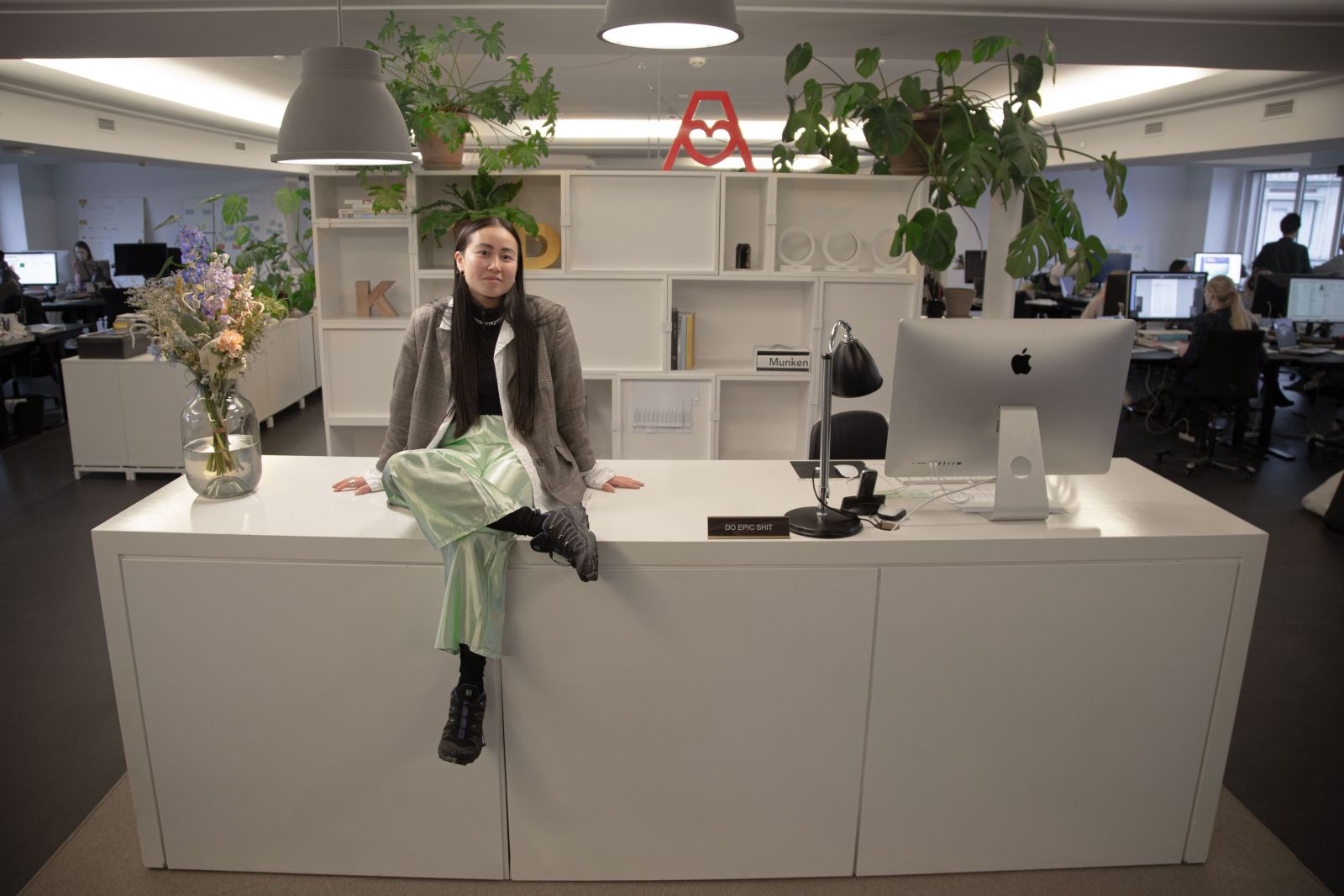 The best part about the two-year master's degree, according to Maria Pham, is that it gives its students the possibility to do an internship in the industry that they're likely to join after their studies. Maria Pham joined the design agency Kontrapunkt for her internship and now works as a student assistant.
"I worked as a communications project manager intern, so I have worked with social media, developed concepts and solved strategic issues. And then I get to draw from different theories and models I have been taught throughout my studies," she says and continues:
"It gives me a whole other perspective on the things I have learned, and I get a foot in the door to the industry I want to join when I graduate."
Even though she gets questions about her educational background, she finds that graduates and students with degrees from CBS have job opportunities in the creative industry.
It's a shame that some people are missing out because of certain presumptions about how things are

Maria Pham
"People who have a degree in something that's typically creative know about the creative businesses out there, but if you study at CBS, you're rarely presented with opportunities in this sector , unless you're studying in the rather creative programs at CBS. But in my experience, there are certainly jobs available when you have a degree that bridges business and creativity," she says.
Which box do you fit in? None
The comments Maria Pham gets about her educational background are often from students and graduates from other schools and universities, such as the University of Copenhagen, the IT University of Copenhagen or KEA – Copenhagen School of Design and Technology.
They are surprised about the wide range of degrees that CBS offers, and Maria Pham thinks it is unfortunate that people are unaware of them.
"CBS offers many different opportunities, and it's a shame if potential students out there are missing out on what could be the 'perfect' degree for them. I don't know how CBS promotes its programs, but obviously, people have some quite stereotypical ideas about what you can and can't study at CBS, so maybe they should promote them better or more?" she suggests.
All in all, Maria Pham wants to do her part to break down the barriers and prejudice so that more people can join CBS.
"I'm not a big fan of stereotypes and people who categorize in a rigid manner. Instead, we should share our experiences and talk about the different opportunities. It's a shame that some people are missing out because of certain presumptions about how things are," she says.
What do you think? Have you experienced something similar?