Brain drain: 56 % of the international students leave DK after graduating from CBS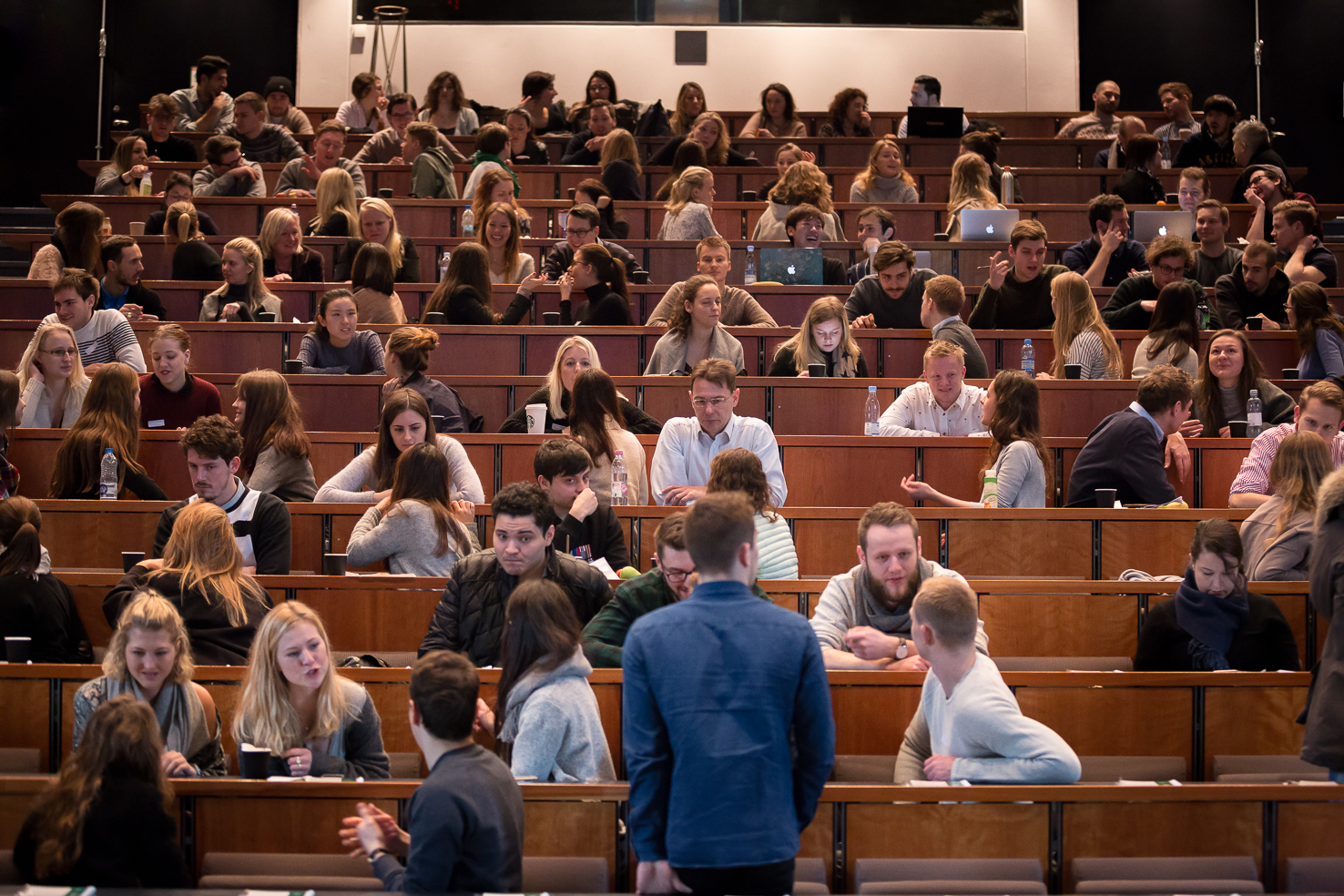 It is a bad sign that international graduates tend to leave Denmark, and Wilbert van der Meer, the Director of the Dean's Office, describes the tendency as "unfortunate" and "worrying". Because of this, CBS is about to launch different initiatives which include a Job Search Academy and a review of all the programs to ensure that the chances of getting a job and retaining the students becomes higher.
CBS has, since 2011, almost doubled the number of international graduates from 248 to 469 in 2014. But at the same time, more and more of the international graduates pack their bags and leave Denmark within the first year of graduating from CBS, according to a new analysis from CBS Financial Analysis.
In 2011, 48 percent of the international master students left Denmark after their graduation, and in 2014 that number had gone up to 56 percent. And this trend only seems to keep increasing. A tendency, which Wilbert van der Meer, the Director of the Dean's Office, is worried about.
"More international students graduate from CBS, but at the same time, more seem to leave Denmark once they have finished their education. This is an unfortunate tendency which seems to be increasing. And that gives rise to worry. What can we do about this? Should we be better at counselling the students about their opportunities here in Denmark?" asks Wilbert van der Meer, who has requested an investigation into all the programs at CBS in order to see if any of them needs to be changed so that they can become a better fit for the international students. We'll get back to that.
The figures are from Statistics Denmark, so there are no answers as to why the international students are leaving, but Michala Tomra, senior consultant specialist at the Dean's Office of Education, has an idea.
"These students start from scratch in regards to their job search, and it's a big hurdle, as they don't have the same advantages that the Danish students, who have a greater network to work with," she says.
And this is exactly what Lotte Bro Barnkob, career-councilor and project manager at CBS Careers, wants to change. She sees it as CBS' duty to help the students find a foothold in the Danish job market, as Denmark actually needs the talent. CBS Careers is, therefore, – besides their other services – launching the Job Search Academy in March so that they can help the international students increase their chances in their job search.
"Currently, Denmark is not benefitting enough from the international students. We are losing more and more international students, and we are in a great need of them. CBS needs to help in order to turn around this tendency, and one way to facilitate change is through the Job Search Academy," she says and adds:
"When we evaluated the total effect in the summer 2017, previous Job Search Academies have shown that about 69 percent of the participants have found a job."
The right qualifications
According to the organization, Universities Denmark, it is a good idea to make the international graduates stay in Denmark. The average international graduate with a degree from Denmark contributes DKK 779,000 towards the Danish society. This figure is after all expenses to education, health, and welfare benefits have been taken out.
"The Technical University of Denmark and CBS are the universities that take in the most international students, and more specific enrolling them in programs which produce candidates that are needed in society. Therefore, it is extremely regrettable that we can't hold on to them afterwards," says Wilbert van der Meer.
Most of the Danish companies prefer Danish graduates, even though they are saying something else

Wilbert van der Meer
The new Job Search Academy is, therefore, specifically focusing on the international students. Lotte Bro Barnkob explains that the course consists of four sessions, which you can either take in two weeks or spread them out however you like during the semester.
The modules focus on the most critical parts of the job search process. This includes personal clarification through, for example, the creation of a personal profile, the motivation for finding a job, personal branding through CV and LinkedIN, and how to create and work with network relations.
These are themes CBS Careers also talk to the Danish students about, but some of the themes are a little different as international student have different challenges owing to the cultural differences and the fact that they have not lived in Denmark for a very long time, says Lotte Bro Barnkob.
"These students arrive to a whole new country without a network and without the necessary knowledge about the Danish working culture. Besides adjusting to new demands related to, for example, the CV, cover letter, and interview process, they also need to address the language 'barrier'. Of course, they don't speak Danish upon arrival, but this is something I will encourage all international students to prioritize, as it gives more opportunities regarding work and it makes the job search process easier," she says.
As the world grows smaller, there is also a need for a multicultural aspect in many companies

Lotte Bro Barnkob
Wilbert van der Meer also identified some challenges outside of CBS.
"Most of the Danish companies prefer Danish graduates, even though they are saying something else. I think it's due to the fact that it's easier to talk to a Dane by the coffee machine. That is why they take in more Danish graduates," he says.
The Job Search Academy will run for a period of two-years, enrolling all international students automatically upon their arrival at CBS. They will then get an invitation to the program, including access to an online environment, through which they can sign up for the program and find inspiring and useful material about the Danish job market.
"We need more students to be prepared for landing a job in Denmark in terms of both student positions and full-time positions. We know that there is a need for candidates who can contribute with a business oriented mind-set in this fast-changing society, and as the world grows smaller, there is also a need for a multicultural aspect in many companies," she says.
How can CBS improve?
Apart from CBS Careers' Job Search Academy, Wilbert van der Meer is also going to look further into different questions regarding the international students, and maybe even change some programs in order to make them a better fit for the internationals.
In fact, it looks like some programs are already doing better than others. According to Wilbert van der Meer, the international students from the Business, Language, and Culture program seem to be doing better in finding a job afterwards when compared to their Danish counterparts.
"We want to speak to the students while they are studying. How is their integration going? And then we want to look into the programs here at CBS. To what extent do the international students from each program get a job in Denmark after they graduate?  Should we then enroll this many? We have to take in the best students, – international or not – but we can also look at the number of study places for each program," he says.