New national funding system for education is "opaque" and "complex"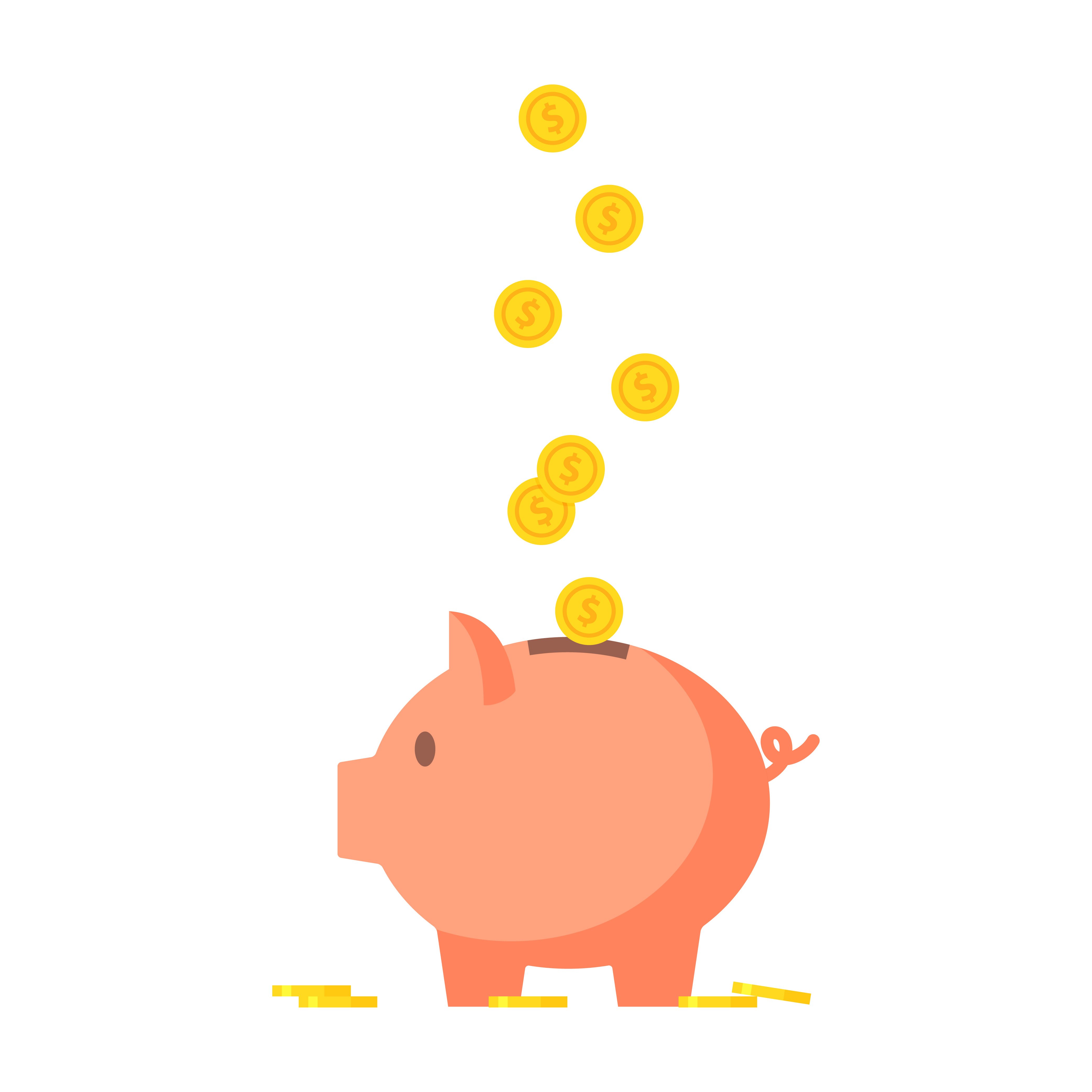 CBS got off cheap after a new national funding system affecting all higher education institutions has been announced. The new system will not cause a deficit in CBS' budget, but it will not solve some of the financial challenges that CBS is facing. The University Director and the President of CBS Students describe the new system as "opaque" and "complex".
From 2019, CBS will be granted money from the government for full-time study programs in a whole new way.
Instead of having two different parameters affecting how the money is distributed, the new system introduces six, which should end up putting more of a focus on the quality of the education. The new system includes, for instance, a parameter focusing on the employability of the graduates. (See fact box.)
"It is a fact that we, with the new funding system, have got a considerably more complex system," says Kirsten Winther Jørgensen, the University Director of CBS.
In general, she acknowledges the change of focus from quantity to quality and appreciates that based on calculations made by CBS and the Ministry for Higher Education and Science, the new funding system does not allocate less funds to CBS.
"Both the Ministry for Higher Education and Science and our own calculations show that the system is close to being budget-neutral for CBS, probably with a small advantage for CBS. And that's good," she says.
In the end, might not be able to attract the best students,

Thomas Skinnerup Philipsen
The calculations made by CBS show that it is possible to expect a small profit of DKK 4,7 million in 2019. But that depends on CBS' ability to fulfill the parameters listed in the new system, and that makes it more difficult to foresee the budget in the future, argues Thomas Skinnerup Philipsen, President of CBS Students.
"This new funding system is – in my opinion – political idiocy. It's more complex than the old system, and it seems more opaque," he says and adds:
"The issue is that CBS when compared to other Danish universities, is underfunded. But this issue is not taken care of via the new funding system. As it is now, we still use the performance-based funding system on research, instead of education," he says.
Kirsten Winther Jørgensen agrees with Thomas Skinnerup Philipsen and thinks it is a shame that the new system did not take that part into account.
"CBS is underfunded on its basic research funding with about DKK 250 million a year and it's a shame that the politicians didn't seize the opportunity to deal with this issue," she says and adds:
"It's hard not to see a connection between the level of funding and the ability to deliver quality. We really want to have more research-based teaching, to have fewer students in the classes, and to give the individual students more feedback. Unfortunately, that type of quality isn't being promoted with the new system," she says.
Employability is good – but not all
The new funding system is based on six elements. A basic funding of 25 percent, in which a total five plus five percent of this funding will be renegotiated every fourth year, an Activity-based funding of 67,5 percent, and a quality and output based funding of 7,5 percent divided into two parameters; completion and employment.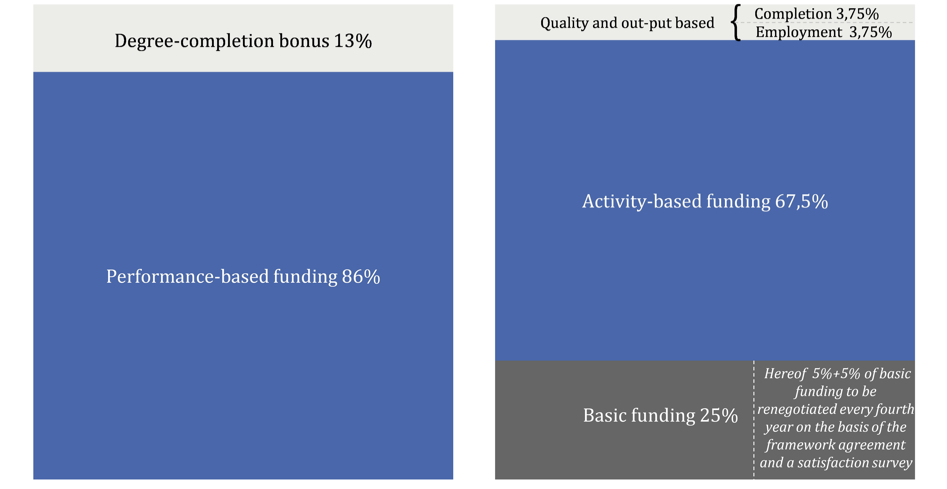 The present funding system is only based on two parameters: a performance-based funding, amounting to approximately 86 percent of the total funding, and a degree-completion bonus of 13 percent.
And Thomas Skinnerup Philipsen believes that the lesser focus on the degree-completion in the new system is a positive development.
"The good thing is that now they have lowered the importance of degree-completion, as only 3,75 percent of the funding will be based on the students' ability to finish their degrees on time. And that's a good thing," he says.
One of the new parts of the system is employability. If 93,5 percent of the students have got a full-time job within two years after graduating, CBS will receive the full bonus. At the moment, CBS has got an employability rate of 91,5 percent, which means about DKK two million are cut from the overall bonus of DKK 21,8 million.
"In regards to employment, CBS is doing quite well. But I think that it's a shame to make employability a part of the funding system. By doing so, you are signaling that employment is more important than learning," says Thomas Skinnerup Philipsen.
More students become a disadvantage
67,5 percent of the funding comes from what is called the activity-based funding. Here, each university gets a specific amount of money each year for every 60 ECTS that the students complete.
The amount of money is divided into three rates:
Rate one: DKK 44,100
Rate two: DKK 63,300
Rate three: DKK 92,500
Right now, 95 percent of the students get rate number one, which is the lowest of the three rates. But this does not quite cover the expenses, which makes it unattractive for CBS to take in more students. And that has consequences.
"A lot of the programs at CBS are characterized by entry requirements with an extremely high GPA. That's partly because it's not good business for CBS to take in more students, as CBS gets less money per student. This means we can't afford to develop our programs, and in the end, might not be able to attract the best students," says Thomas Skinnerup Philipsen.
Beside this, CBS will also have to be more strict about the budget, as the program funding can vary a lot more. This means that CBS will have to have a higher minimum level in regards to the net capital.
"The new system means that we, from 2019, we will have to spend more resources on the follow-up and management of the funding system. We will have to get used to having a little more uncertainty concerning the level of program funding. Luckily, we have a robust equity, so this won't have dramatic consequences for CBS in any way. Although, from 2019 and onwards, we will probably have to have a slightly higher minimum level for the equity," explains Kirsten Winther Jørgensen.