Stand up, speak up, and don't be afraid of making mistakes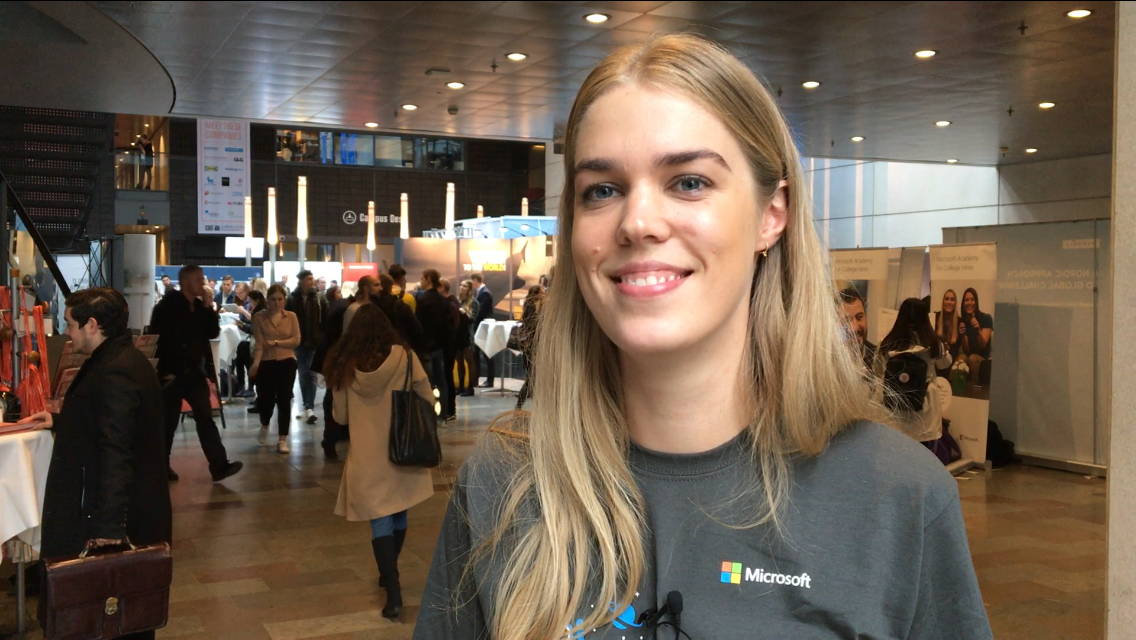 "Speak up your mind, dare to fail, and be able to work in a team with different nationalities. Be passionate, independent and motivated."
These are the messages from two international companies, Microsoft and Uniqlo, who were among the more than 60 companies, who took part in CBS Career Fair the past two days. But why do big international businesses come to Copenhagen to participate in Career Fair at CBS?
Hear what Clara Sanson, Recruitment Coordinator at Uniqlo, and Ida Buhl-Andersen, Partner Development Manager at Microsoft have to say about their search for future employees. And did you know that Uniqlo opens in… get the answer here:
It's not only students from CBS, but also from the neighboring universities in Copenhagen and newly graduates who have big dreams that have come to Solbjerg Plads on Frederiksberg to meet the representatives from the coveted companies.
Hear what they have to say about their dreams and hopes for the future. Maybe there is a match among the different companies?