Spisestuerne files for bankruptcy: 70 staff members lose their jobs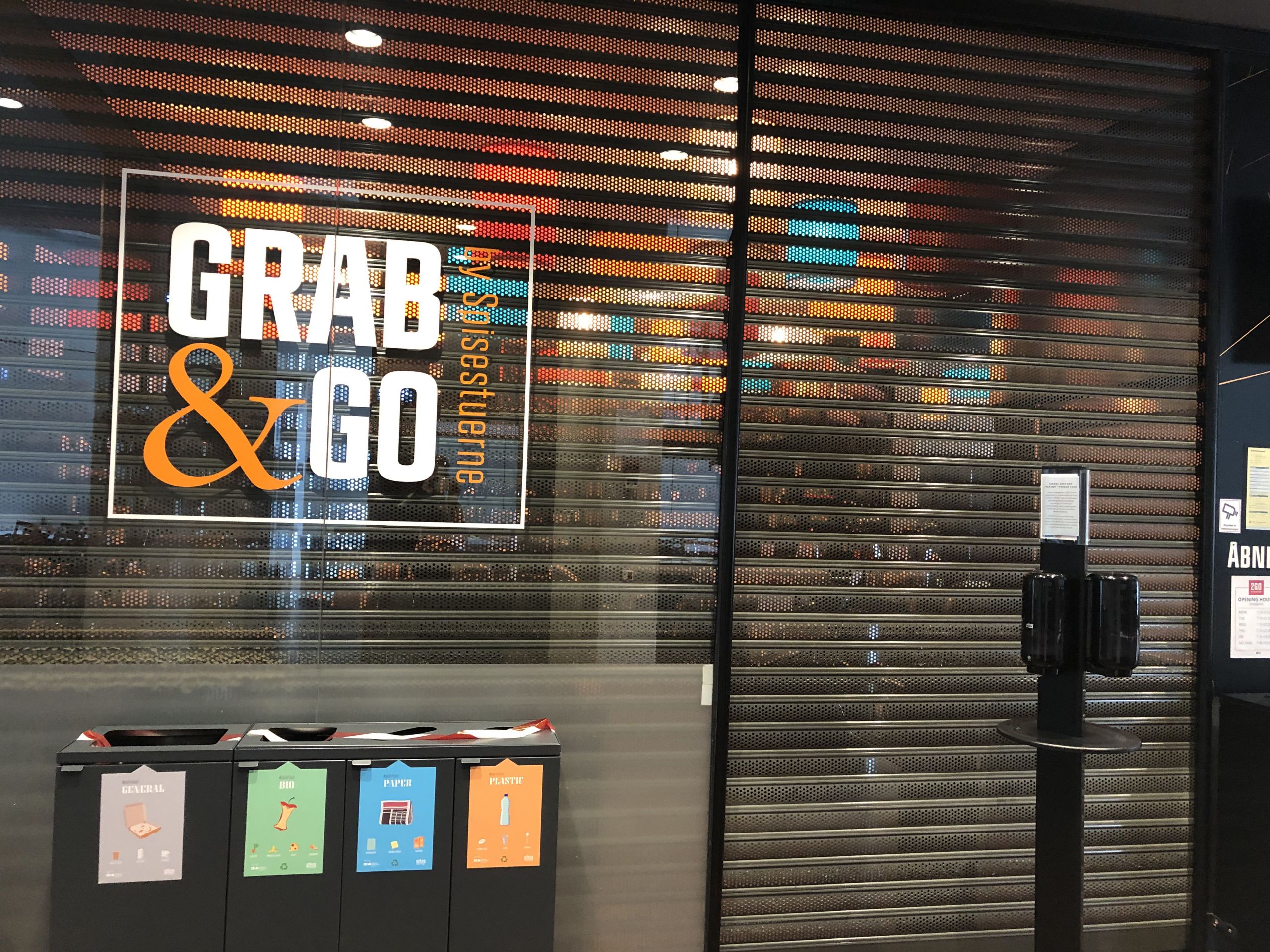 The government support packages and additional help from CBS Students and CBS were not enough to safe Spisestuerne from bankruptcy. CBS Students, which owns Spisestuerne, is devastated by the news and that 70 staff members are now unemployed. Also, CBS Students says they are "disappointed with the way CBS has dealt with this matter". New canteen expected to open next semester.
Since 1988, Spisestuerne, which is owned by CBS Students, has provided students and staff at CBS with their ritual cup of morning coffee and cheese baps, a huge variety of lunch options, afternoon cake, dinner, and late-night snacks for the hardworking students at the libraries. Not to speak of catering for the countless receptions, conferences, parties and events held at CBS.
On Friday, April 24, Spisestuerne's board filed for bankruptcy.
"CBS Students is devastated by the news of Spisestuerne's bankruptcy. We are especially sad on behalf of the employees at Spisestuerne, who have done an amazing job over the years running an exceptional canteen," says Sarah Diemar, President of CBS Students, and continues:
"CBS can be proud to have had a student-driven canteen providing the level of service and high quality that Spisestuerne has delivered. On top of that, we can be particularly proud of Spisestuerne's deliveries for all kinds of events at CBS, including the Annual Celebration."
CBS has shown interest in helping Spisestuerne, but not enough

Sarah Diemar
Sarah Diemar explains that they have applied for the government support packages, and been in close dialogue with CBS on ways to help Spisestuerne and its 70 staff members, who are now without jobs.
According to Sarah Diemar, CBS Students has done everything it could to support Spisestuerne. She explains that as a Student Union its resources are limited and as a non-profit organization Spisestuerne did not have a sufficient buffer to keep the business alive either.
Sarah Diemar is disappointed that CBS did not do more to save the canteen.
"CBS has shown interest in helping Spisestuerne, but not enough. Spisestuerne is not only for the students' sake, but for all, so it's regrettable that CBS could not do more. CBS Students is disappointed with the way CBS has dealt with this matter," she says.
Kirsten Winther Jørgensen, University Director at CBS, has been in dialogue with CBS Students for several weeks during the lockdown and is also saddened by the announcement of Spisestuerne's bankruptcy.
"It is deeply regrettable to hear that Spisestuerne ApS has filed for bankruptcy. It is sad for CBS and for CBS Students, and we are particularly sad on behalf of all the Spisestuerne employees, who have been nothing but fantastic and close collaborative partners over the years," she writes in an email to CBS WIRE.
On the question of whether CBS has done enough to help out Spisestuerne, she writes:
"I do not believe we could have done more. We have, among other things, with advice from the Attorney General (Kammeradvokaten) explored opportunities for helping within the existing legislation, and the clear opinion is that it is not legally possible to help Spisestuerne ApS to the extent necessary for it to survive the Covid-19 lockdown."
Kirsten Winther Jørgensen explains that in the concession agreement made with Spisestuerne, CBS subsidized the operations on an annual basis and offered facilities and a range of equipment.
"Unfortunately, the government support packages and the supplementary options CBS has been able to offer within the law have proven to be inadequate to ensure the viability of Spisestuerne ApS," she writes in the email.
New canteen next semester
Now, CBS is starting to look for a new provider of canteen and catering services, and CBS' Campus Committee (formerly called the "Canteen Committee") with representatives from throughout CBS will be involved in the efforts to assess CBS' needs.
Sarah Diemar hopes that CBS Students will be involved in the process in order to ensure that student needs are met.
"It is crucial to get a new provider with the same understanding of the students' needs of the students and will give them top priority. This includes affordable, quality food, as well as late opening hours, to name but a few," she explains and continues:
"As Spisestuerne was non-profit, whatever profit made was used to further develop and improve the services and food. This is why CBS has been able to avoid bland canteen food and instead enjoy high-quality food with a focus on a greener variety of dishes, but without taking away all the meat. This is particularly something the students have been requesting."
According to Kirsten Winther Jørgensen, CBS students and staff will hopefully be able to buy coffee, lunch and snacks starting from the fall semester.