CBS Library opens a to-go service after receiving the official green light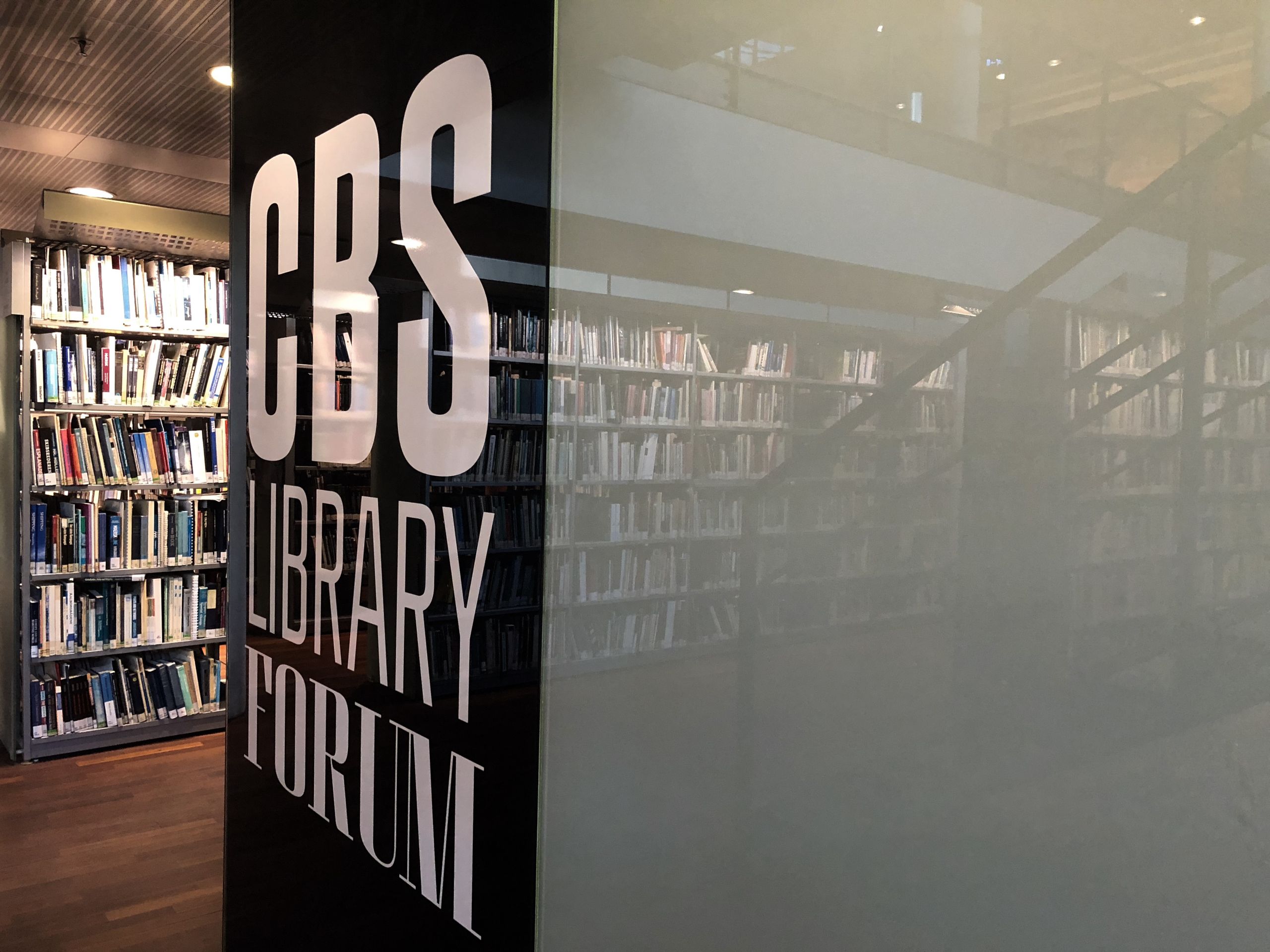 Since the CBS lockdown on March 12, CBS Library has been poised to re-open some services – especially those for students facing deadlines for theses and bachelor's projects. However, the permission required from the Ministry for Higher Education and Science has not come until now.
CBS Library has just launched a to-go service, so now students can order copies of chapters, scientific articles, scans of materials and books that they need, after the Ministry of Higher Education and Science has granted permission.
Since the lockdown on March 12, students have been unable to visit the library to collect printed study materials. According to Anette Koll, Senior Librarian and Head of the Department of Public Services at CBS Library, employees and students with impending deadlines for bachelor's projects and theses as well as library employees have been eager to put this service into action.
However, as CBS is under the governance of the Ministry of Higher Education and Science, CBS had to wait for permission from the ministry before launching this service, which is a step the university directors have been pushing for.
"During the lockdown, many students have been asking for materials, and we have done our best to find digital alternatives and solutions for them. So when Kirsten Winther Jørgensen, the University Director of CBS, told us that the ministry had given us the thumbs up, we immediately began getting the service up and running," she says and continues:
"Basically, we just had to push a button, as everything was almost prepared."
Initially, René Steffensen, Director of Library and Campus Services at CBS, hoped that the lockdown would last only a couple of weeks. But when it was prolonged, gaining access to the library services began to get critical.
"You could say that access to physical libraries is not part of the 'critical functions'. However, people still have to take their exams, and e-resources, as well as books and periodicals, are critical in that case," he says.
Since Tuesday 28, the library has received about 300 orders from students, for books or chapters of books or compendiums and articles not available online via the new email: library2go@cbs.dk. So far, about 150 books and articles have been handed out, according to Anette Koll.
Two staff members have access to the library, and between 08:00 and 12:00 in the morning, they find the materials and pack them in bags that students can collect from a table via the night entrance to the library between 09:00 and 12:00.
"When we get an order, we check whether the required materials are available. If someone just needs to read a chapter from a book, we scan it – within copyright restrictions, of course, and send it to them. In that way, the material is available for more people," says Anette Koll and continues:
"Unfortunately we are not able to fulfill all inquiries. We refer to our online chat and reference mail service available Monday to Friday 09:00 to 15:00 where information specialists are ready to help finding online alternatives."