"After cleaning 60 kilos of grain, I was so tired of it":  Lena wanted to make 100 loaves of bread from scratch – here's how it went down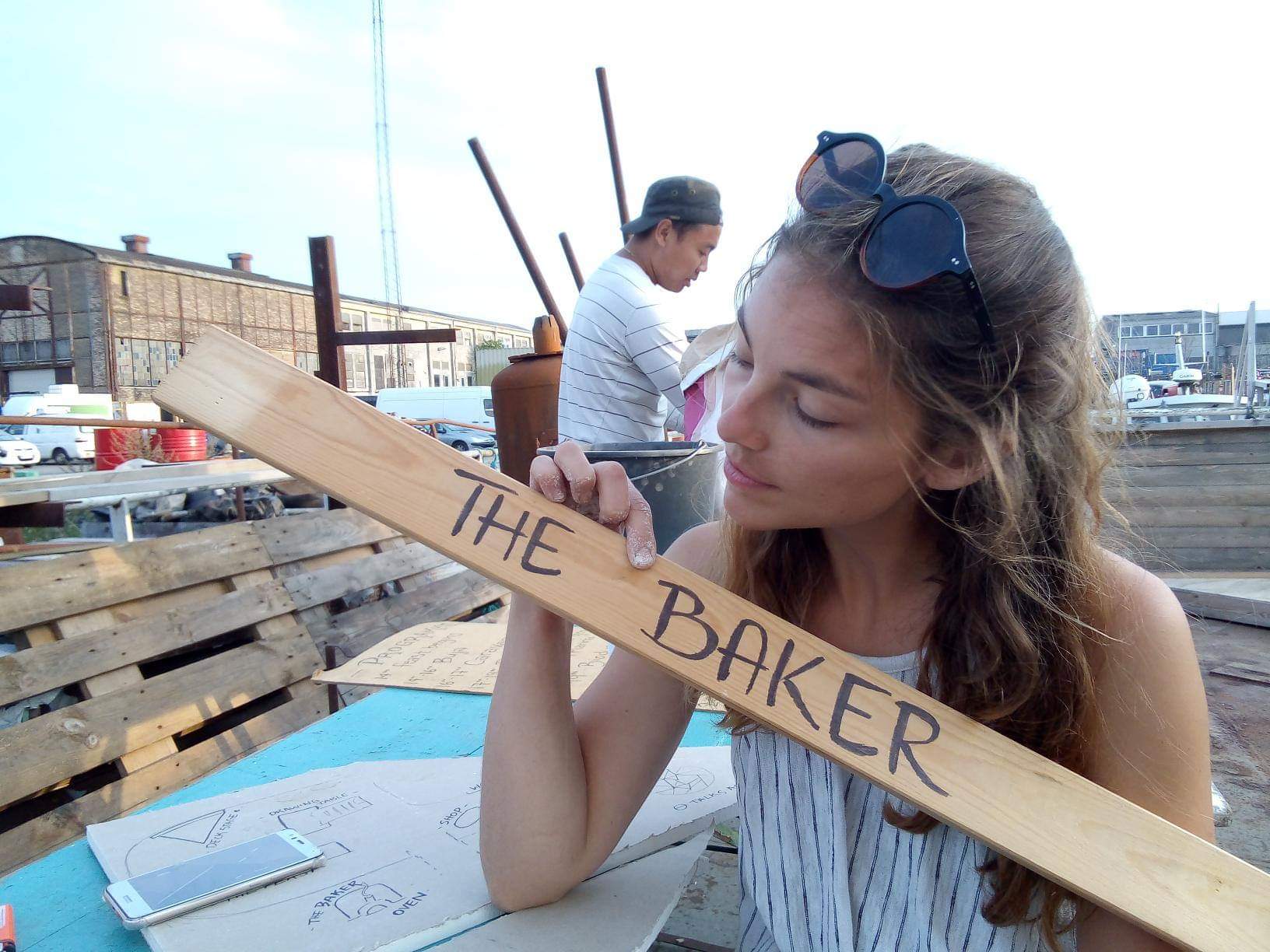 In August, Lena Tünkers found herself standing in a one-meter deep hole digging for clay. She needed it to build a clay oven so she could bake 100 loaves of bread. But there was no clay. CBS graduate Lena Tünkers spent her summer turning 100 kilos of grain into bread using almost no money and just a little help from her friends. Here's how it went down.
It all started with 100 kilos of grain that Lena Tünkers obtained from a friend's father. She wanted to see what it would take to make the grain into flour and then use it to bake loaves of bread, with a little help from her friends. To top it all, she also wanted to build a clay oven to bake the bread in.
She named her project 'From Farm to Feast', and by the time it was launched back in June, about 20 to 25 people were already involved in the project in one way or another.
Last time we spoke to Lena Tünkers, she still needed to find a miller who would turn the grain into flour. Finding one wasn't exactly a piece of cake, since almost no bakeries in Copenhagen had their own miller attached. Eventually, she found a miller through Meyer's Bakery, but he had a rather disappointing message for Lena Tünkers.
"He told us that we needed to clean the grain, as it was too dirty to turn into flour right away. He said, 'maybe you should stop the project, give back the grain and get some clean grain.' But I was determined to figure out a way to clean it," says Lena Tünkers. And she did.
Over the course of four days, 20 people came to Lena Tünkers' apartment, sat at a long table and picked out all the stones from the grain.
"After 60 kilos, I was so tired of it. I felt I'd had enough. So, we stopped at 60 kilos and started grinding one kilo at the time using a small automatic mill I had borrowed. It ended up being quite nice. We had some wine, talked and listened to podcasts while we worked," she says.
Lena Tünkers managed to overcome the first hurdle. Now, for the next one. Finding clay to build a clay oven.
A suitcased packed with German clay
Lena Tünkers had previously consulted geological experts about where to find clay. Equipped with maps of likely sites where deposits could be found below ground level in the Copenhagen area, she set out with a team of friends on a quest to dig for clay.
The expert had explained they would need to dig about one meter down to find clay.
"We dug a hole so deep I could stand in it, but we didn't find any clay. And apparently clay in such big amounts is super hard to find. Eventually, I found some clay in a store in Germany. I had gone to Germany for a family event and came back with a suitcase packed with clay. That was kind of funny, and my friends asked me if I was scared that they would stop me at the border and ask why I wanted to import clay," says Lena Tünkers.
Finally, the oven-building phase could start.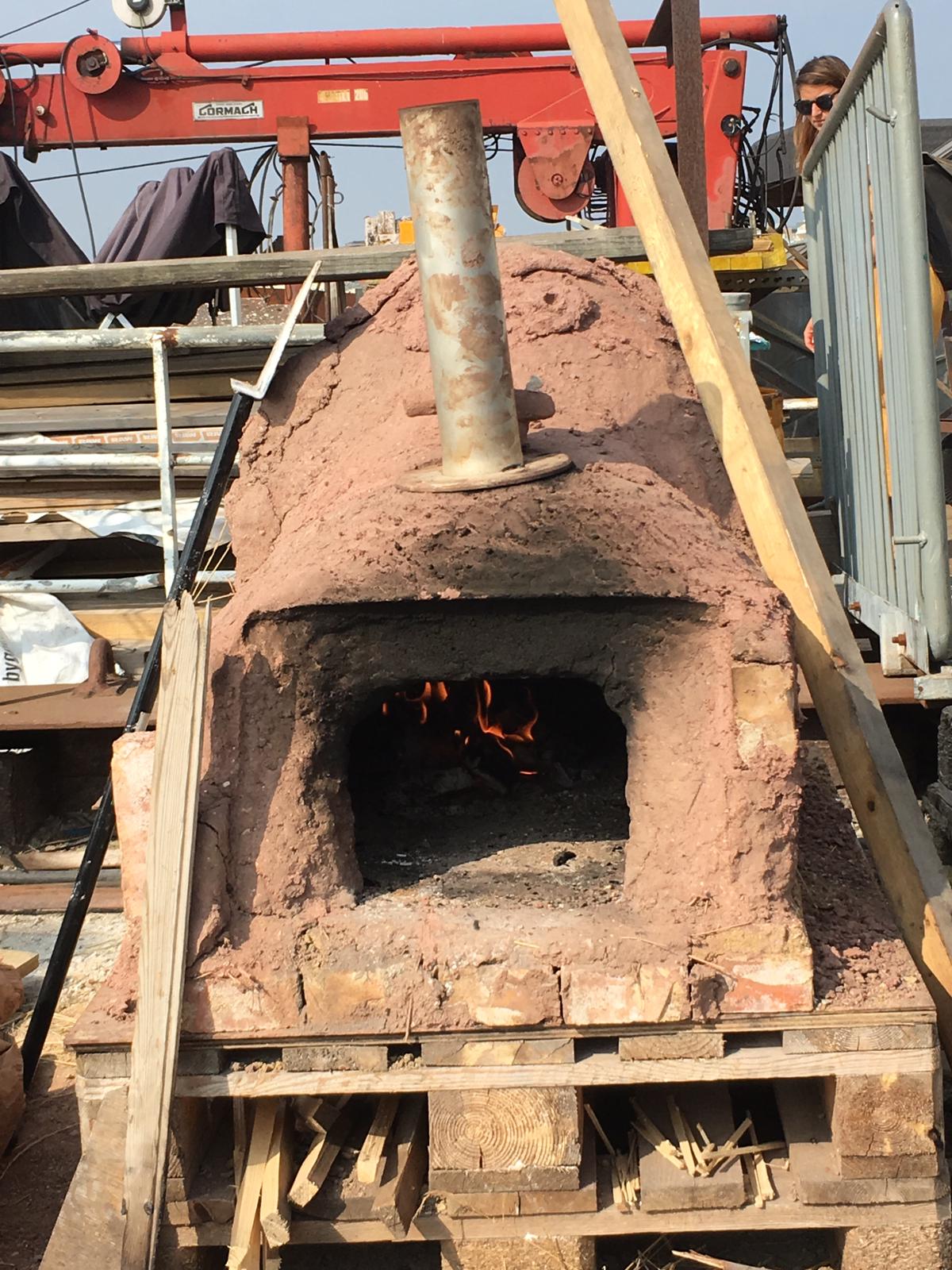 "We tested the oven one week before the celebration feast on Saturday August 31, and it worked really well. We made four loaves of bread, and they were great" says Lena Tünkers.
Back to basics
On the day of the celebration, about 150 people showed up and had brought their own spreads for the bread that Lena Tünkers and her team were going to bake.
"The original plan was to bake 100 loaves of bread, but the oven was so slow that we ended up baking 30 to 40 loaves. But people were so excited and engaged in the whole event – even people who hadn't been involved in the project," says Lena Tünkers, continuing:
"People came up to me afterwards and told me the idea was so inspiring. For them, it was inspiring because you don't see people doing this randomly without earning money on it," she says.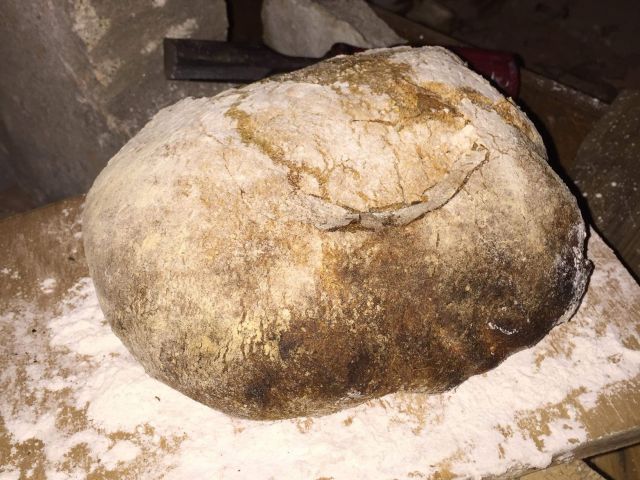 The celebration not only revolved around the breadmaking. Lena Tünkers had also invited three different speakers to talk about the concept of food, biodynamics and experimenting with traditional Japanese soy bean recipes. The whole event took place on a boat called the Illutron moored near Refshaleøen.
But why did she even set out on this quest, which involved so many different steps – from getting the grain to building a clay oven.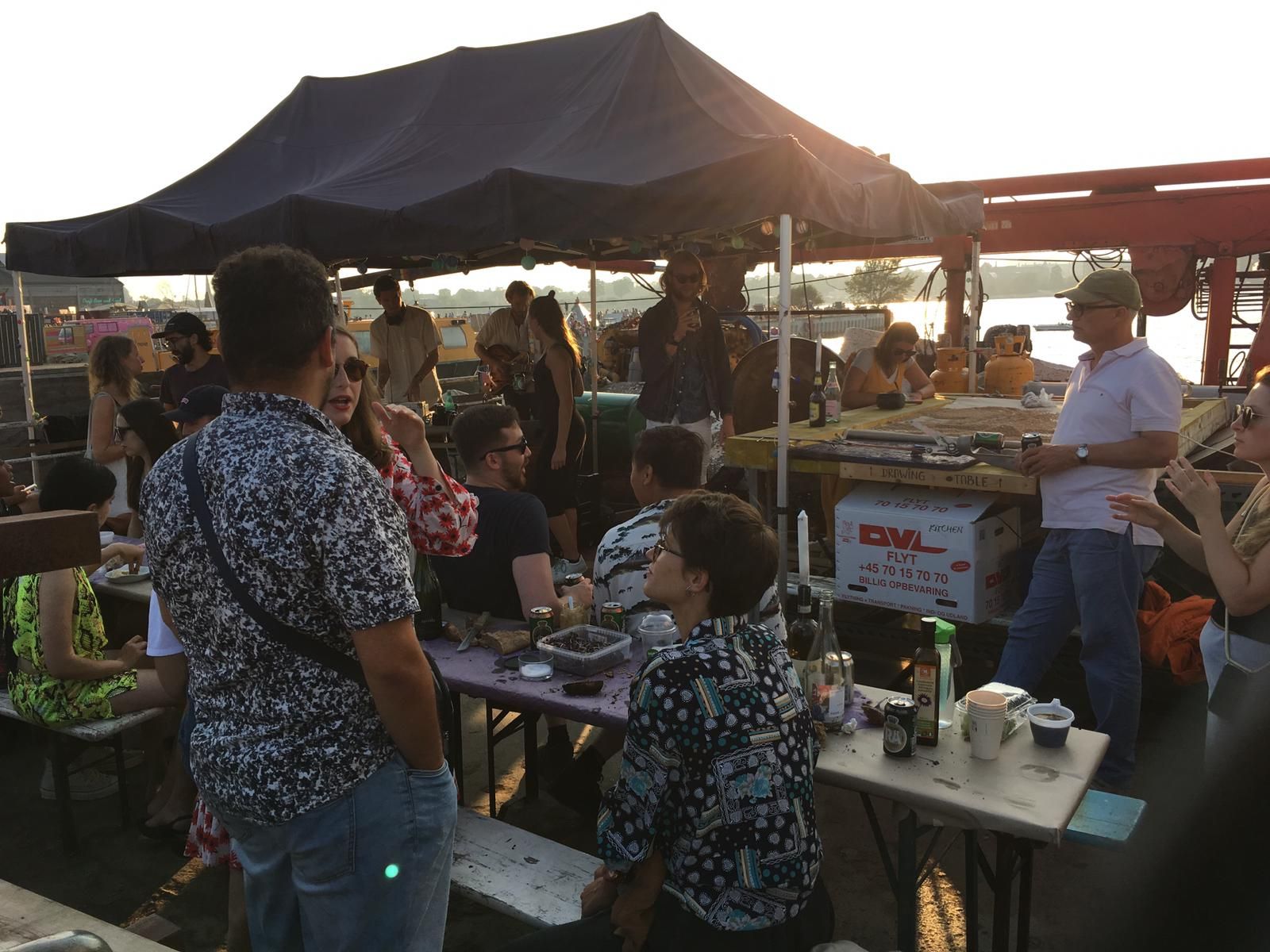 "I have a general interest in understanding where things come from. And I really like the idea of going back to the roots, and not buying pre-made products. I want to understand how it's made and make it at home. Right now, I'm experimenting with making different kinds of spreads from apples and figs from my garden," she says.
And she's more than happy to give away the last kilos of grain.
"We have so much grain left. I even tried giving it to the zoo, but they weren't interested. So if anyone wants it, I'm happy to share. Maybe for an art project?" she suggests.