Leon tied his shoes and left the humdrum life of pension schemes and a good canteen behind him – now he just won the European Championships twice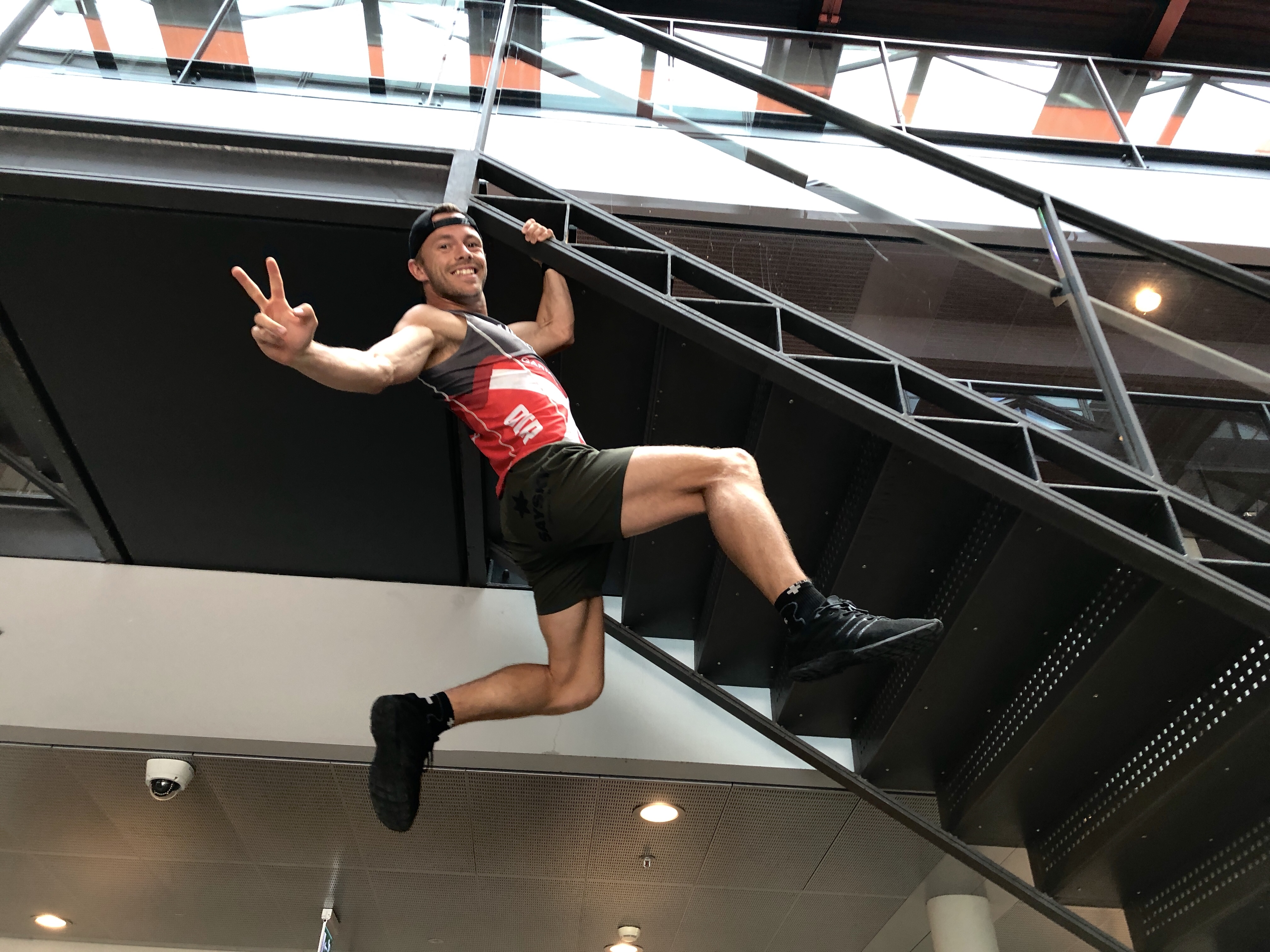 It was a life-changing decision, and Leon Kofoed was both scared to take it, and scared not to. But as soon as he changed his profession from 'Junior Analyst' to 'Athlete' on LinkedIn, all of his fears vanished. Everything felt right. This is a story about quitting the humdrum of a steady career and stable income and what it takes to turn your passion into a livelihood.
"I'm in fourth place halfway through the race, and I realize there's a chance I can get on the podium. I overtake the first place 400 meters before the finish line as he struggles with an obstacle that I manage to get through quicker. Winning that day proved to me that I could take it up a notch. I've not yet reached my personal best," says Leon Kofoed about winning his second gold medal at the European Championships for obstacle course racing (OCR) in Poland in June.
Now, the 28-year-old teacher of Managerial Economics at CBS has his sights set on a place on the podium for the World Championships in London in October.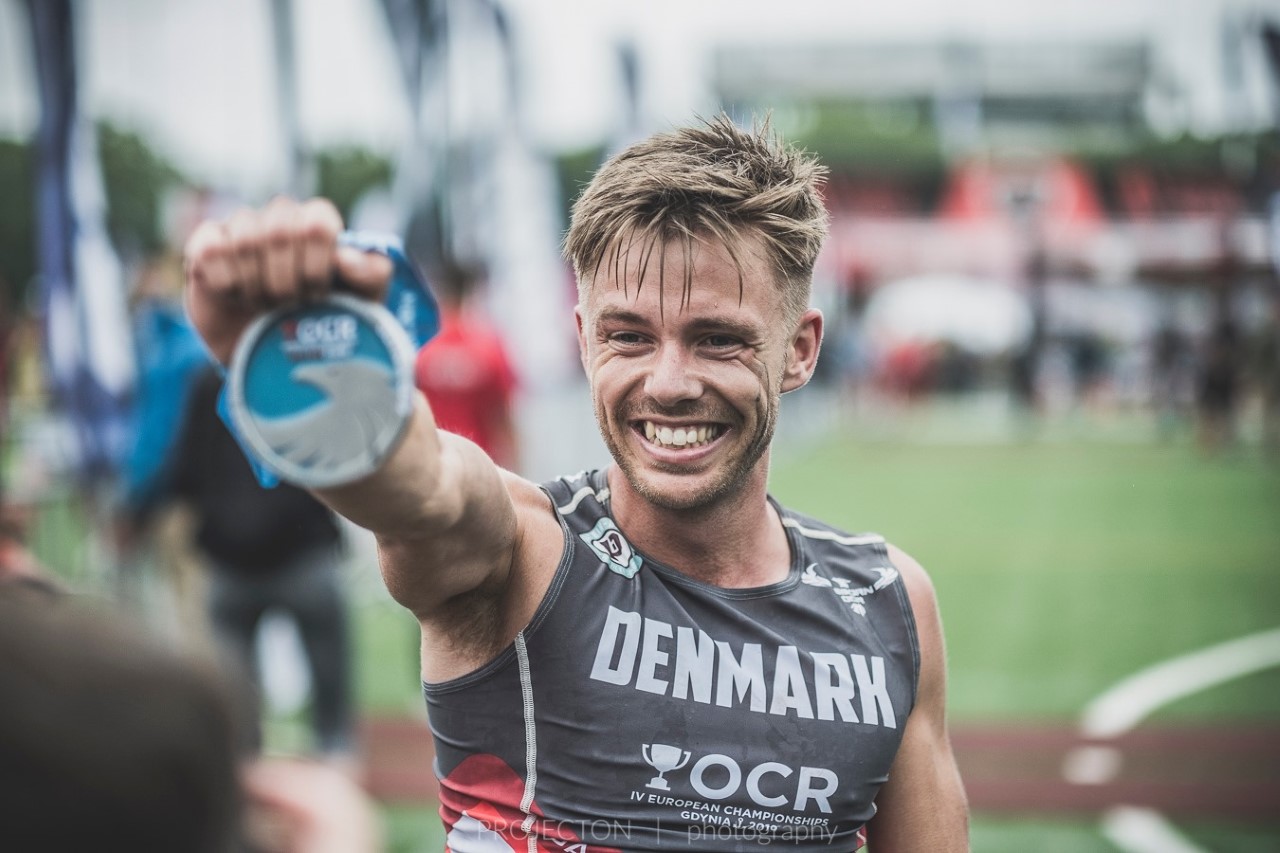 Leon Kofoed arrived at the interview at CBS WIRE's office on his Me-Mover, a sort of stepbike. It took 45 minutes. Most things in Leon Kofoed's everyday life revolve around his OCR training. So every minute and movement counts.
"After this interview, I'm going to do a 12-kilometer run, and tonight I'm probably going to spend 1.5 hours on strength training. I try to do between 80 to 100 kilometers of running a week," he explains, as though it's just another day at the office, while I'm almost losing my breath just hearing about it.
It's only possible for Leon Kofoed to dedicate this much time to his OCR training because of a decision he made back in June 2018. And arriving at that decision hasn't exactly been easy. Obstacles of different kinds got in the way, and some have been tougher to climb than others.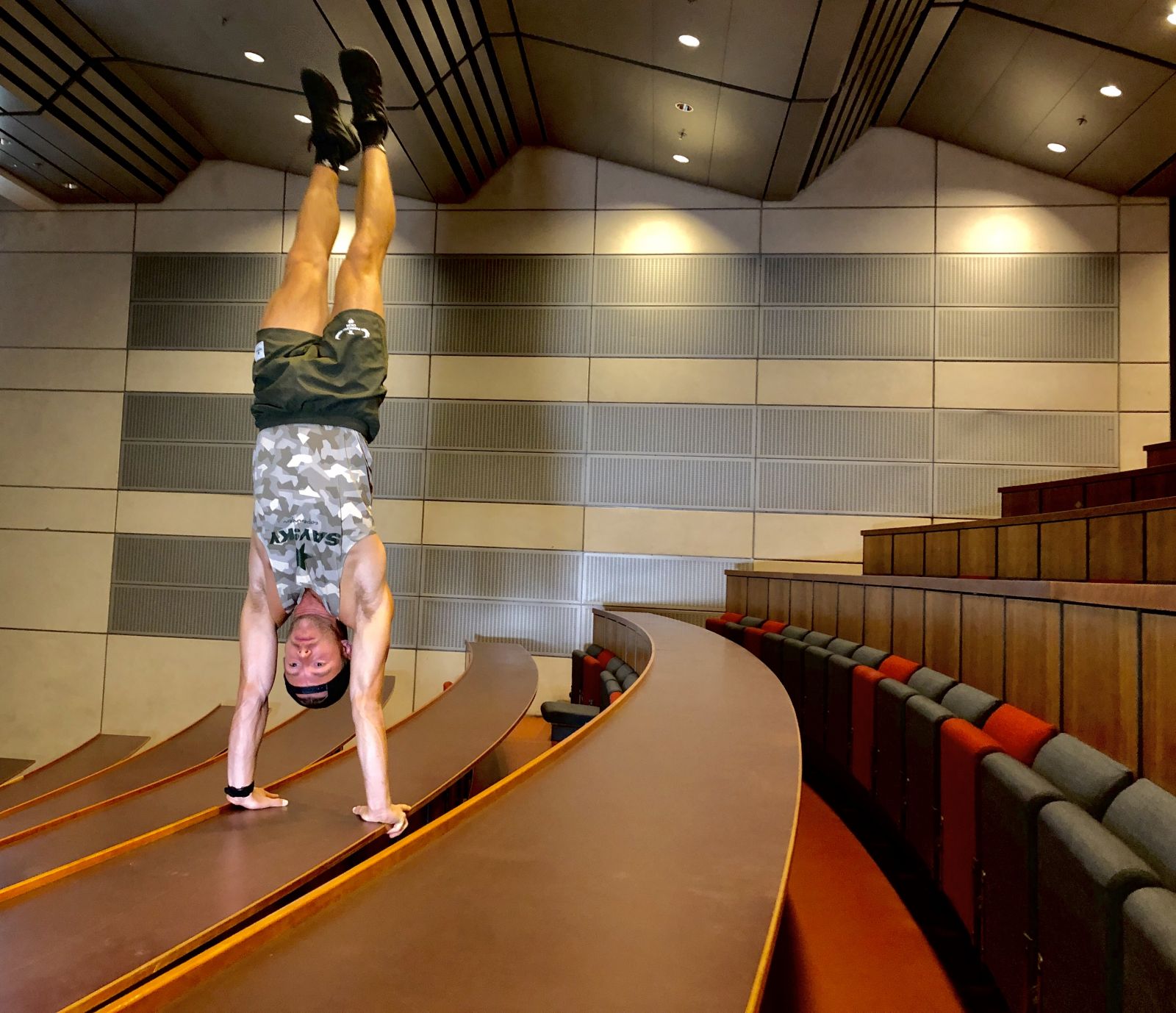 "I thought I'd be constantly afraid after making the decision to quit my job. But the second I changed my profession from 'Junior Analyst' to 'Athlete' on LinkedIn, all my fears vanished. I was no longer afraid. I thought to myself that the energy I'd spent on being afraid of that moment was kind of a waste and silly," says Leon Kofoed about the day he took the leap of faith and called himself a professional athlete.
To understand what it took for Leon Kofoed to make that decision, let's go back in time, to when he began his studies at CBS in 2012.
Quit alcohol and become the 37th best in the world
If you ask most new graduates what they really want, it's probably having a full-time job that more than pays the bills. Because with that comes the feeling of being a little more settled in adult life. This too was what Leon Kofoed dreamt about when he came to CBS in 2012 to study Business Administration and Mathematics. He wanted a good degree and a great job with a decent income.
As a student, Leon Kofoed involved himself in his study board, went to as many social activities as he could, played in a band, practiced OCR on the side, while holding down a student job. Everything he did was with profound dedication and commitment.
In his third semester in 2014, he went on exchange to New Orleans, and it's here that something changed within him.
"I'd spent so much time drinking beer. Every social activity included alcohol. At the time, I also did OCR races and even with a slight hangover I was among the five to ten best runners. And that made me think. What if I cut out alcohol? Completely. What would it do to me physically and mentally? Where would I be able to take myself and my sport?" he says.
Fast forward 10 months.
Leon Kofoed qualifies for the World Championships as the second-fastest Dane and is number 37 in the world.
"I changed one thing. One. I still played in a band, had my student job, and wrote my bachelor thesis," he says.
That was in 2015. Then followed 10 months of no running due to a foot injury. But Leon Kofoed got back in his trainers, and in 2016, he qualified for the OCR World Championships again and achieved third place within his age group. In 2017, he ran in the European Championships and beat all the other Scandinavians.
Some would say that Leon Kofoed should have gone professional back in 2017. But Leon Kofoed was hesitant and in limbo. What he once thought he wanted suddenly felt like someone else's dream.
"I felt alienated in meetings with my colleagues and peers. They were settled and had stable lives and were so happy about it. It frightened me. Because all I could think about was how far I could take my OCR training and how far I could push my body. But, at the same time, I didn't believe that it was actually a possibility for me," says Leon Kofoed.
It took him another year to finally take the leap.
A home run
June 2018, Esbjerg.
"It's a hooooome boy," shouts the commentator. Leon Kofoed crosses the finish line as the first runner at the OCR European Championships!
"It was, in many ways, an out-of-body experience. What I'd worked so hard for, for so long, became a success that day," he says about winning his first gold medal at the European Championships and the title as Europe's best.
The gold medal seemed to be what changed his mind.
"A week after winning, I approached my boss and asked if we could talk about my work hours. I wanted to have more time for training and only work two days a week once graduating. Unfortunately, we couldn't make it work, so I quit," he says.
So there he was. His LinkedIn profile said that he was an athlete, and he had now fully dedicated his time to OCR. OCR however is a relatively new sport and not something that fills the bank. He needed a job.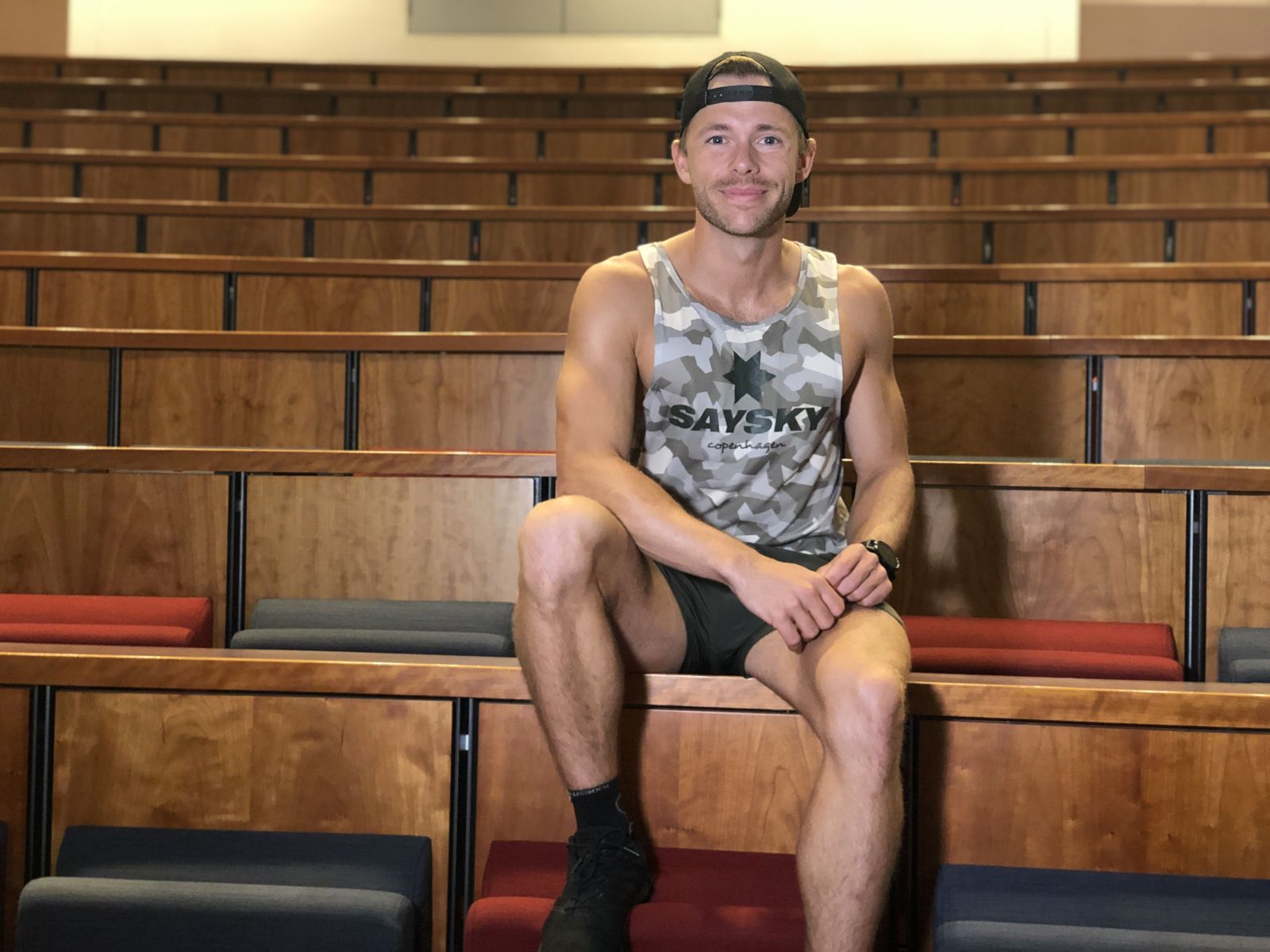 During his studies at CBS, he taught statistics to students at bachelor level for third semesters. He called his old study coach and asked if there was any chance that he could come back and teach.
"She emailed back and said it wasn't an opportunity. I remember I thought to myself that I'd make it work somehow – I always make it work. But then a week later, Associate Professor Eric Bentzen reached out to me. He had something for me," says Leon Kofoed, who at the time was close to handing in his thesis and continues:
"Although I'd made up my mind about pursuing an OCR career, I felt more confident about it when Eric told me that he understood why I was doing it and that it was good to break free from the classic career path. Yes, I'll be missing out on a great pension and canteen scheme, but he thought this was cooler," he says.
Take the time you need
Since autumn 2018, Leon Kofoed has been teaching Managerial Economics to business administration students at CBS one to three times a week. It suits him perfectly, as he also runs two OCR-related companies on the side while he prepares for different races around the world.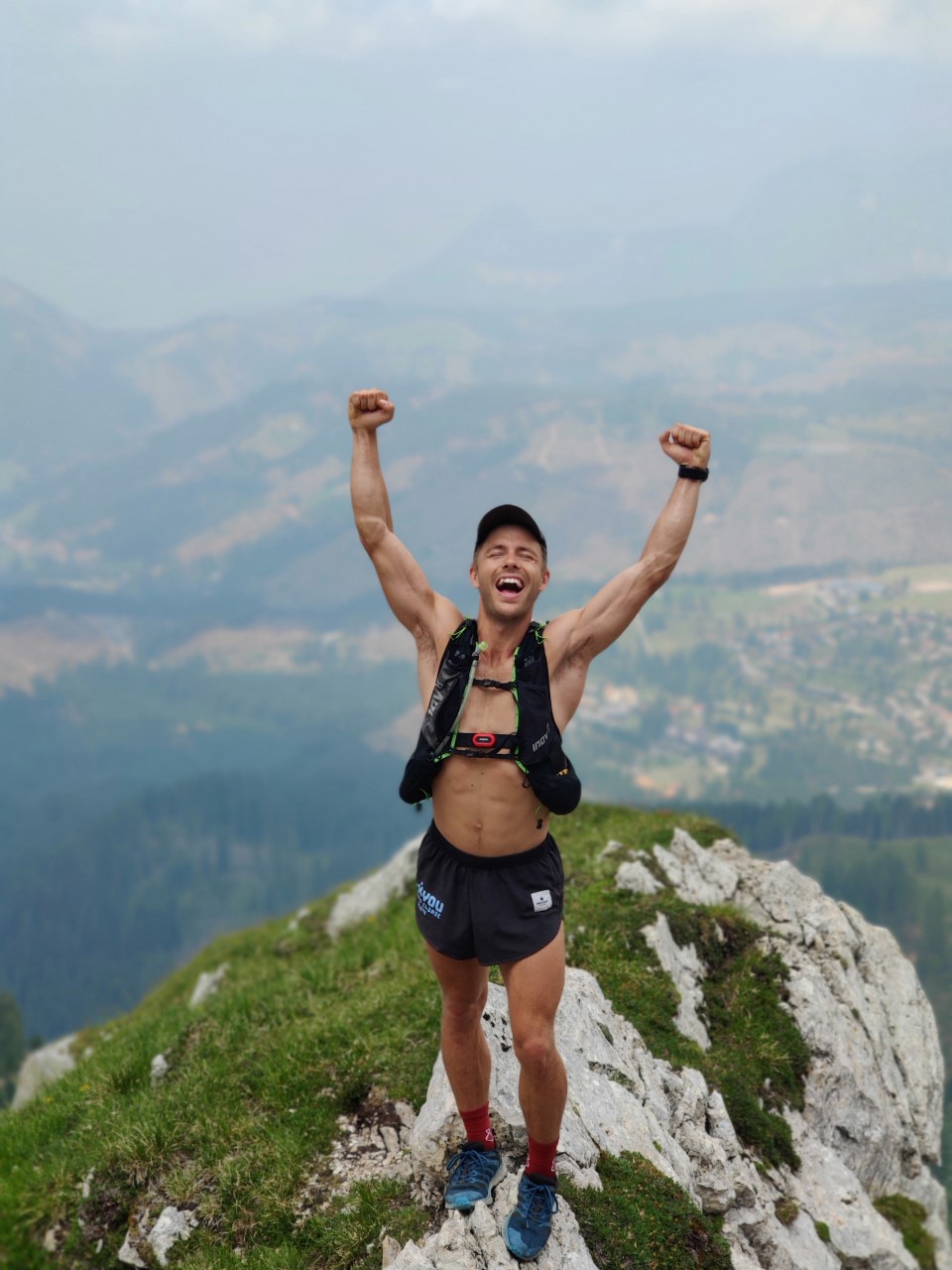 Now, a year after his decision, is there anything he misses?
"A good pension scheme. Otherwise I don't miss anything," he says and pauses.
"Well… to be honest, maybe a day off. When I'm on vacation or just enjoying the weekend, everything revolves around my training. I can't take a day off from that. I was in Switzerland, France and Italy during the summer and everything I did there was all about training, eating, sleeping, feeling sorry for myself, repeat," he says and laughs.
Leon Kofoed's dedication to OCR not only shows when he talks about it. Leon Kofoed moves like a hurricane and his body shows that he's a powerhouse.
When having his picture taken, he suggests climbing a staircase by hanging on the back of it by his hands. He does it three times in a row so we can get the best picture.
At the same time, you clearly see that he's a person who hasn't regretted taking the leap, as he can't stop smiling and laughing throughout the interview.
But he spent years making the decision about taking his running to the next level. So what would his advice be to people in a similar position?
"It takes time. But as soon as you get these thoughts about whatever you want to achieve, share them as much as you can. That's the only way you can feel more comfortable about the thoughts you have. And hedge your bets," he says and continues:
"I decided to finish my studies in order to secure myself a bright future. I didn't regard my academic life as an obstacle, but rather as motivation. And it feels so good to know that I did it. I have a degree and I can do so much with it if I decide to stop competing at a professional level."
Leon Kofoed, dressed in is OCR training gear, packs his bag. When he leaves CBS WIRE's office it's with a smile and when he moves it almost looks as though he doesn't touch the ground. A 12-kilometer run awaits.