The Christmas gift dilemma
Giving and receiving gifts can be straightforward, but it can also be a true paradox. Should you go with an element of surprise, or play it safe and pick something from the wish list to avoid disappointment? New CBS research suggests how to put together a surprising gift.
In O. Henry's famous story, 'The Gift of the Magi', we meet Della and Jim, a poor couple who cannot afford to buy each other gifts for Christmas. To afford a gift, Jim and Della independently sneak off to sell their most prized possessions to get money for gifts. Della sells her precious hair to buy a platinum watch chain for Jim's gold watch. What she is unaware of is that Jim, in the same manner, has traded his gold watch for a tortoiseshell comb for her hair.
In this way, they sacrifice their most valuable possessions and end up with useless gifts. Thus, their surprise was even greater at receiving the unthinkable gifts.
Perhaps you cannot relate directly to Jim and Della's situation, but receiving or giving a surprising gift is certainly something everyone has tried in one way or the other.
Giving or receiving gifts almost always comes with an element of surprise. And it can spark various kinds of feelings; pure joy or downright disappointment, or maybe even embarrassment.
In a new research article, Professor Adam Lindgreen from CBS together with Professor Joëlle Vanhamme from EDHEC Business School in Lille, France, and Professor Michael Beverland from University of Sussex, UK, explore what they call the paradox of surprise.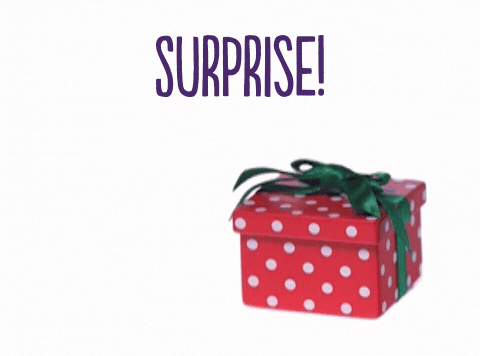 In short, the findings indicate a paradox so that even when givers or recipients prefer a surprising gift, they might give or wish for an unsurprising gift to avoid disappointment.
"It's annoying to get a gift that you can't really use and that you are not as happy about receiving. On the other hand, if are given something you didn't expect and it's of great use or value, then it's an entirely different story. Personally, I am the kind of person who probably most often sticks to recipients' wish lists," says Adam Lindgreen, Head of Department of Marketing at CBS.
Surprise is tricky
In the paper, published in the European Journal of Marketing in September 2020, the authors explore exactly how surprise works and consider viewpoints of both parties in gift exchanges, as well as pin down different variables that might explain why a gift is a surprise:
Why: type of occasion
When: time of gift giving
What: type of gift
Where: place of gift giving
Who: gift giver
How: gift-giving surroundings
The different variables can be combined in various different ways to trigger a surprise, and some new ways of surprising recipients include unusual moments and unusual locations of the gift giving, as well as how the gift giving takes place.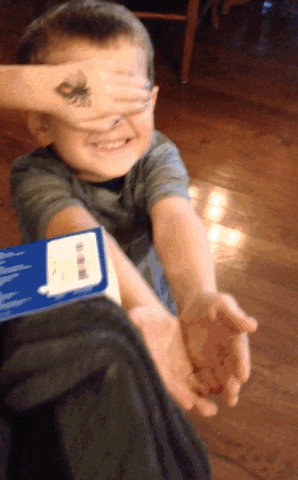 The findings, according to Adam Lindgreen, provide new insights into surprising gift giving.
"Surprise is a tricky thing to work with. You want to surprise, but it can be rather uncomfortable for the receiver when the surprise is not done properly. Not everyone thinks it is great to be in a restaurant and having your family collectively singing a birthday song for you while the waiter brings a birthday cake to the table. It can be quite an awkward situation," says Adam Lindgreen and continues:
"It's very important that you know the person you want to surprise so that to make sure the surprise success. This is where the paradox is: do you want to risk the other person being disappointed by your surprise, or do you just want to give the person something you know the person will be happy with?"
Adam Lindgreen shares a gift-giving anecdote from his own family.
"In around 1960, my mum went to Sweden to buy a book with Dan Andersson's poems for Dad's birthday. Even before my dad unwrapped the present, he said: 'I think it's a book with Dan Andersson's poems'. The true surprise was supposed to have happened when my Dad unwrapped; instead my mum could see her surprise evaporate in the air. Since then, she has just given him money to buy what he wants," he explains.
Leave an exit
Adam Lindgreen explains that the six variables became clear after interviewing 48 persons about their experiences of giving and receiving surprising gifts. Not all of the six variables have to be activated in order to cause a surprise, however.
For example, people usually expect to receive presents around Christmas and birthdays, meaning that the 'when' variable is not activated there, but the 'what', 'who' and 'why' certainly can be in play.
"I remember a Christmas when I was a kid, I received an Action Man figure from my mum's dear Aunt. I was surprised to receive it, because it was an expensive gift, but I was more surprised when I noticed that Action Man had a crew-cut. In fact, I was such a surprise I immediately put the figure away, but later I took it out," says Adam Lindgreen and adds:
"Because of the surprise, I will always remember the Action Man, and more importantly, my mum's aunt."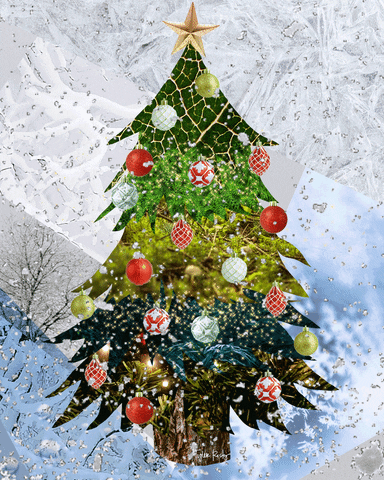 However, giving and receiving surprising gifts can also be a little nerve wracking. When someone says: "I've got a surprise for you", the feelings you get can be a mix between excitement and mentally preparing yourself to put on a poker face, in case Aunt Margaret has knitted yet another god-awful sweater.
Adam Lindgreen offers a piece of advice for gift givers in particular in this situation:
"If you a little unsure what reaction a gift will cause, you should leave the recipient with an exit strategy. You could say: 'Oh, I have a surprise for you, but it's nothing special', 'it's a bit of long shot', or 'it's possible to return the gift'. Then it's easier for the recipient to say; 'Wow, I didn't expect this gift' or just laugh and say that the gift maybe wasn't quite spot on, but that you appreciate the thought anyways," he explains.
Experts in surprise
When asked whether exploring surprise in the context of gift giving isn't slightly silly, Adam Lindgreen exclaims:
"No, not at all!"
He explains that the results are of great value to sales assistants, whom we often consult for guidance when gift shopping.
"I think many sales assistants think about these things. Sales assistants have to ask customers the right questions to get an idea of the person the gift is intended for in order to guide the customer to the right gift. Our findings will be of some help to sales assistants," he says.
He also believes that knowing how surprises work can be a way for companies to make business models catering for customers' hoping to surprise loved ones, relatives, friends or colleagues.
"For example, I think that with the COVID-19 pandemic, companies still could surprise their employees. When getting employees together no longer is possible, the company could call for a Teams meeting with a made-up agenda and, at the same time, pay a florist to ring on the employee's door, and present the employee with flowers, chocolate and whatnot. A card with the photos of all the person's colleagues could be put next to the gift. Everyone could see the employee coming back telling about his or her surprise of being celebrated. What's not to like about that?!
There are still a few days left until Christmas, so maybe after a year of disappointments, a nice surprise will be well-received – even if it is a hideous sweater.