The Library's Christmas wishes: Hermione's time turner and hologram technology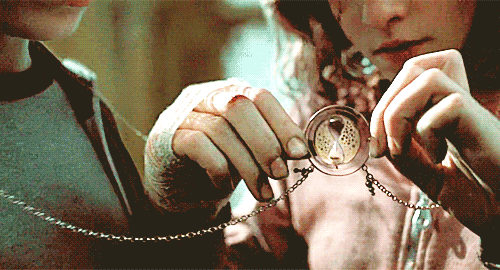 The employees at CBS' Library are asking for Santa to take the train from platform 9 ¾ so that he can go to Hogwarts and get Hermione's time turner for Christmas. The librarians would also like to be available to all of the CBS students throughout the world via hologram technology.
Imagine all the times that you've wished you had more time, the power to slow it down, stop it, or even turn it back. Imagine you could go back to that special night when you kissed your crush for the first time, to when your kid started growing up too fast, or to that panicked time before handing in a big assignment.
Time is precious to most people. Including the librarians at CBS.
"We would want to have more time to sit down with the students and the Ph.D. students to help them out with issues relating to the library. So, if we had Hermione's time turner it would give us, and the students, the possibility to expand the number of hours and get more things done," says Mette Bechmann, information specialist at CBS Library and continues:
"Hermione goes to several classes even though they are at the same time, she just uses her time turner to go back in time to take the class she missed before. If we could do that. It would help us out a lot."
Although, there might be a small catch when using the time turner too many times, Mette Bechmann reflects.
"I'm not sure if one would be able to grasp all the information if you used the time turner several times. But if Hermione can do it, I guess we can too," she says.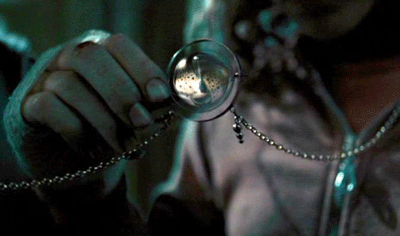 Holographic librarian
The librarians were pretty creative when it came to coming up with ideas for Christmas wishes. Another idea that they had was a button that is available on Share and My CBS, which with one click could translate all of the text from Danish into English.
Or, how about a multilingual translator, which could translate text that is in any given language perfectly into a language of your own choice? Goodbye, hilariously bad Google translations.
Apart from the time turner, from among the list of seven wishes, there was another wish that stood out.
Just as Yoda, Obi-Wan Kenobi, and the Sith Lord Darth Sidious uses hologram technology to be present around the whole galaxy, the library wants students to have hologram technology while they are anywhere in the world.
"Well, you can use Skype, but by using hologram technology, we could be present in a whole other way and help out students anywhere. Students could be at home and in need of help from the library, but giving us a call, coming here physically, or chatting with us might not be the best option for them. Hologram technology could be a genius way to get help from the librarians. And all that's without having to serve us coffee," says Joshua Kragh Bruhn, information specialist at CBS Library.
Maybe you think that hologram technology is a little too fancy for a library, but according to Joshua Kragh Bruhn, the CBS Library is known for being front-runners when it comes to using new technology.
"In many ways, the library is a front-runner. We were the first at CBS to get a computer, so when it comes to new technology, it would be awesome if we could set a high standard. I mean if the hologram technology doesn't require you to be dissolved into atoms, then I think it would be super cool to have," he says.