10 ways to do Christmas the Danish way – lockdown edition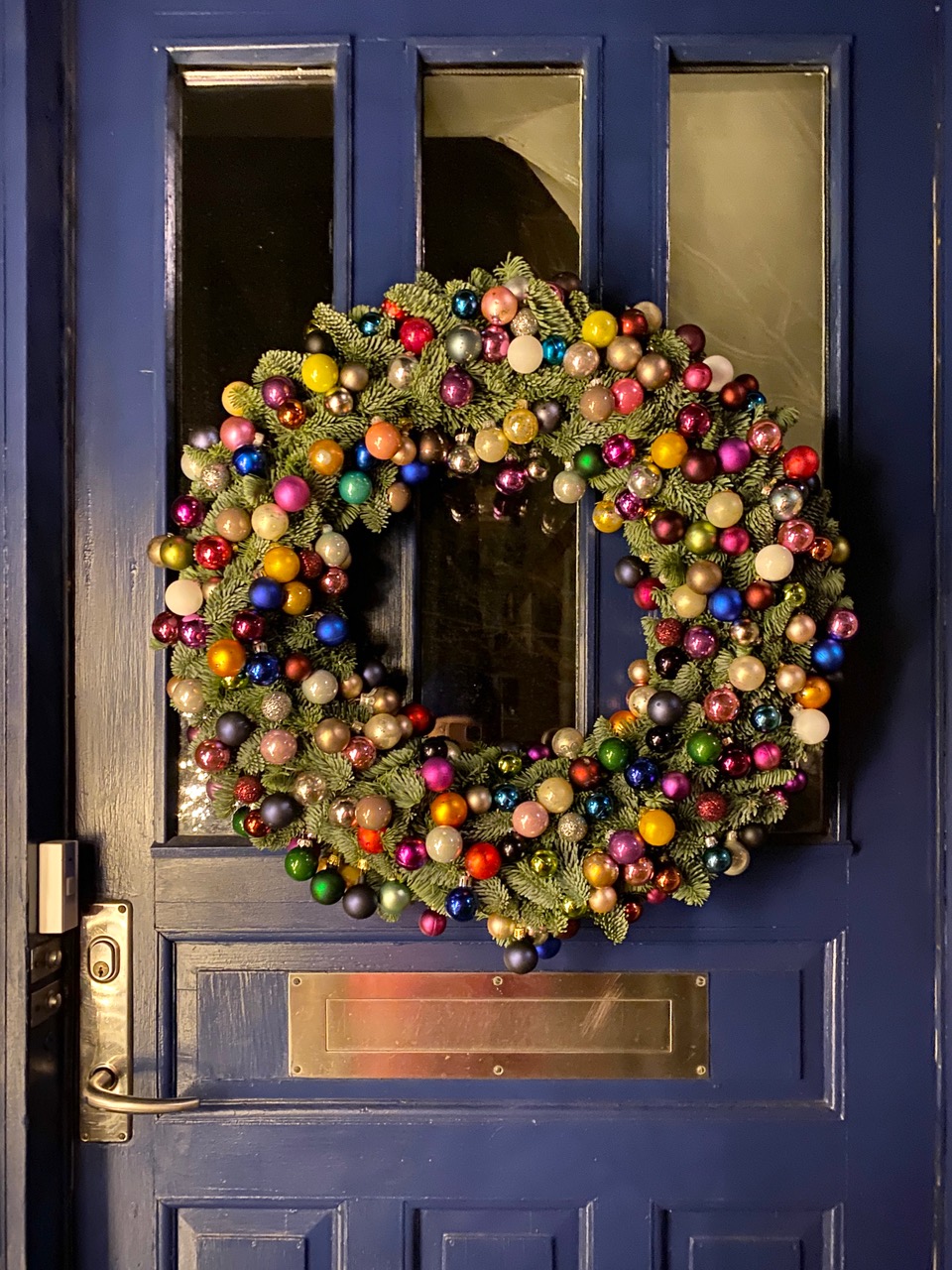 In this post, student writer Caroline Sølver shares 10 ways to do Christmas the Danish way – in true julehygge fashion. And though Christmas is not a regular Christmas this year, we can still make the most of it. Here are 10 Danish Christmas traditions – lockdown edition.
Last year, we published a guide on how to do Christmas the Danish way. It's interesting to look back – just a year ago, we were all happily oblivious about how our lives and the world as we knew it was going to change dramatically.
But change doesn't necessarily mean bad, it can also mean different. Thank God for Christmas! We all need some good julehygge (Christmas hygge), Christmas vibes, and cozy moments in these uncertain times.
And while we must bid farewell and "see you next year" to Christmas caroling, walking through the winter wonderland at Tivoli, and the infamous julefrokost, there are still plenty of lovely Christmas traditions left that are COVID-approved.
Let's get to it. Here are 10 ways to do Christmas the Danish way
1. Go Christmas streaming crazy
There's nothing like a good Christmas movie to get you in the right mood, and what better time to stay indoors, snuggle up under a warm blanket and start binging Christmas movies? We have all the classics, Love Actually, Home Alone, Home Alone 2, The Holiday, The Family Stone, The Polar Express. And then there are all the new ones – Netflix is full of them. Frankly, some are better than others, but you be the judge. This list jots down a full 57 best Christmas movies, so let's get to it.
2. Gorge on julepynt
While we can't enjoy magical Tivoli dolled up in fairy lights and all the Christmas markets, luckily Danes love Christmas and they love dressing up their houses for the holidays. Head to a suburban-ish street in Copenhagen and stroll along enjoying the houses sparkling with ornaments. You can try Komponistkvarteret by Svanemøllen, or visit the infamous Angolavej in Amager, which is famous for going full-blown crazy with Christmas decorations and more than 50,000 Christmas lights.
3. Take a long walk in the park
Many Danish families value the tradition of taking a good long walk in the park, forest or even on the beach after their julefrokost. It's a great way to improve your digestion after hours of stuffing down fermented herring and rice pudding. There are many lovely spots to go for a long walk and take a moment to appreciate the change of the seasons. Amagerfælled, Dyrehaven, and Søndermarken to mention a few. If you're lucky, there will be snow on the ground and you can even take a sled.
4. The Great Danish Bake Off – Christmas edition
Turning your kitchen into a bakery is a must for Christmas. Most Danish families have their own set list of Christmas cookies to bake every year. Some of the classics are brunkager, pebernødder, jødekager, vaniljekranse, and klejner as well as konfekt made with marzipan and nougat. In my family, we always bake Kong Haakons-kager, which are the easiest yet most delicious type of Christmas cookies. They require only powdered sugar, flour, and butter.
Here's the recipe:
375 grams of soft butter
500 grams of flour
200 grams of powdered sugar
Mix it all together and roll it into long sausages with a width of approx. 3-4 cm. Put them in the fridge to set for an hour. Slice them up thinly, pop them on a baking sheet, and put them in the oven at a preheated 200 degrees for around eight minutes. Make sure you keep an eye on them! Take them out of the oven when they are still very light-colored. Put them on an oven rack to cool down.
There you go, the simplest yet most delicious cookie. In my family, we refer to them as a smørtyv, which translates as butter thief, because they consist mainly of butter. Yummy.
5. Wrap elaborate presents
I've recently streamlined on how many gifts I give out. This has replaced my usual Christmas gift stress with julehygge. I have time to find the best gifts for my loved ones and wrap them beautifully – the wrapping is also an important part of the gift because what brings more joy than receiving a gorgeous, elaborately wrapped present?
I always keep and reuse all my wrapping paper, which makes it so much fun when I have to wrap new presents. Head to Youtube for tutorials on how to create stunning, unique gift wrappings – just check out this one.
6. Ice skating in the city
One perfect Christmas activity that has been a victim of lockdown is outdoor ice skating. The only ice-skating rink is the one in the Zoo, where you can also meet the baby elephant and all the other animals in the park and wish them a Merry Christmas.
7. Get tipsy-happy on gløgg
What's a better feeling than the slightly tipsy, happy one you get from drinking hot gløgg? No Christmas without gløgg, which is a kind of mulled wine with raisins and rum. While we can't enjoy it at the famous 300-year-old pub Hviids Vinstue this year, there are a handful of places that serve gløgg to go. Let's support them! And if you're out of luck, you can easily cook up your own gløgg with a mix of the pre-made versions on sale at the grocery store.
At Noorbohandelen in Torvehallerne, they serve delicious gløgg to go, and another tip is to go for a walk in your neighborhood and check what spots are still open for to-go options and make sure to support them.
The cute and curated bookstore, Thiemers Magasin nestled in Tullinsgade next to "Little Paris", Værnedamsvej, does more than just sell an impeccable selection of books. They serve coffee, and for the season, they offer gløgg to go. Books and gløgg, what more could one ask for?
It's Christmas after all.
8. Cook a Danish Christmas dinner
Danes are very set on what to eat for Christmas dinner on the 24th. It's duck or flæskesteg (roast pork), red cabbage, caramelized potatoes, gravy, and risalamande for dessert. Put on your chef suit and cook a full-blown Danish Christmas dinner. It's very heavy, hearty and tastes amazing.
I don't eat meat, so it's my job to figure out a dish to bring as a substitution for the duck and flæskesteg. Last year, I cooked the fake meat Hakket from Naturli in a butter dough mixed with spinach and feta cheese. Not very Christmassy, most Danes would argue, but nonetheless, everyone happily ate it – even the meat eaters.
9. Give back
Christmas is a time for giving back. Figure out a way to do so. Make more room in your closet by donating your old clothes to a local charity shop. Or stuff them a bag and post it in one of the big blue Røde Kors tøjcontainers with the letter-box-style fronts that you'll find throughout the city. You could donate money to a good cause or help out at the local food bank or shelter – ask if they could use a helping hand. 
10. Host a Zoom Christmas party
Most of us are unable to see all our loved ones right now – at least not at the same time. In true 2020 fashion, host a Christmas party on Zoom with your loved ones. Have fun – dress up in Elf costumes, open presents in front of each other, drink gløgg, share your best memory of 2020 and your wishes for 2021. A Zoom Christmas party might not be the real deal, but let's be grateful we survived 2020.
I hope you all have a wonderful time with these 10 Christmas activities and I'd like to wish you a Merry Christmas and a Happy New Year – 2021 can only get better!