How to do fun things in Copenhagen without breaking the bank
Copenhagen frequently shows up on lists of the most expensive cities in the world. But that doesn't mean you have to reach deep into your pockets to enjoy the many experiences and adventures that the city has to offer. In fact, for some places you don't even have to reach into your pocket at all.
The adjectives heard most frequently when describing Copenhagen are that it is beautiful but also cold and expensive. Oh yeah and then people tend to talk a lot about all the bikes too.
But back to the expensive part. Actually, doing fun and cultural things in Copenhagen is possible without breaking the bank. It is simply a question of knowing how to take advantage of what the city has to offer. That is some of the valuable knowledge that I will share in this blog post. That way, you can experience new parts of Copenhagen and what it has to offer in regards to culture without having to open your wallet. Win! 
There are endless possibilities and things to do in Copenhagen that won't cost you a thing. All it takes is thinking outside of the box instead of going somewhere and paying the full price up front.
A little bit of research will get you a long way. Here are some examples of cultural experiences that are completely free to visit.
Tuesdays at the Glyptoteket's Winter Garden
Right next to Tivoli, you will find the Glyptoteket, a beautiful museum with an impressive collection of art and sculptures, a rooftop with a great view of Copenhagen, and the most gorgeous winter garden, which is actually the best part about it. The garden has a café so that you can enjoy a coffee and cake among the tropical plants. On a regular day, it will cost you DKK 95  to get in, but a closer look at their website will reveal that on Tuesdays admission is completely free.
Enjoy the view from 'Tårnet' at Christiansborg Palace
Did you know that you can actually climb up the tower of Christiansborg Palace? And what's even better, that it is free of charge to go up there. You just have to go through a quick security check. From the tower, you get a wonderful view of the city, the canals, and the sea surrounding Copenhagen.
Plant-watching in the Botanical Garden
Within a stone's throw from Nørreport Station, you will find the Botanical Garden. It is a wonderful place for a walk, and the garden is beautiful both inside and outside. The indoor section of the garden contains a huge greenhouse, the Palm House, while the outside parts consist of green lawns, a 'mountainous' area, a lake, and a bridge. It also does a great job of creating the background for photos. In particular, the 'palm house'.
Fridays at the Museum of Copenhagen
After a two-year refurbishment, the Museum of Copenhagen reopened on May 26 2020 and is open every day – and half price until August 9th. Every Friday, you will be able to walk in and visit without having to take money out of your pocket.  The museum is not about classical art, but instead showcases different thematic exhibitions about Copenhagen and the city's history.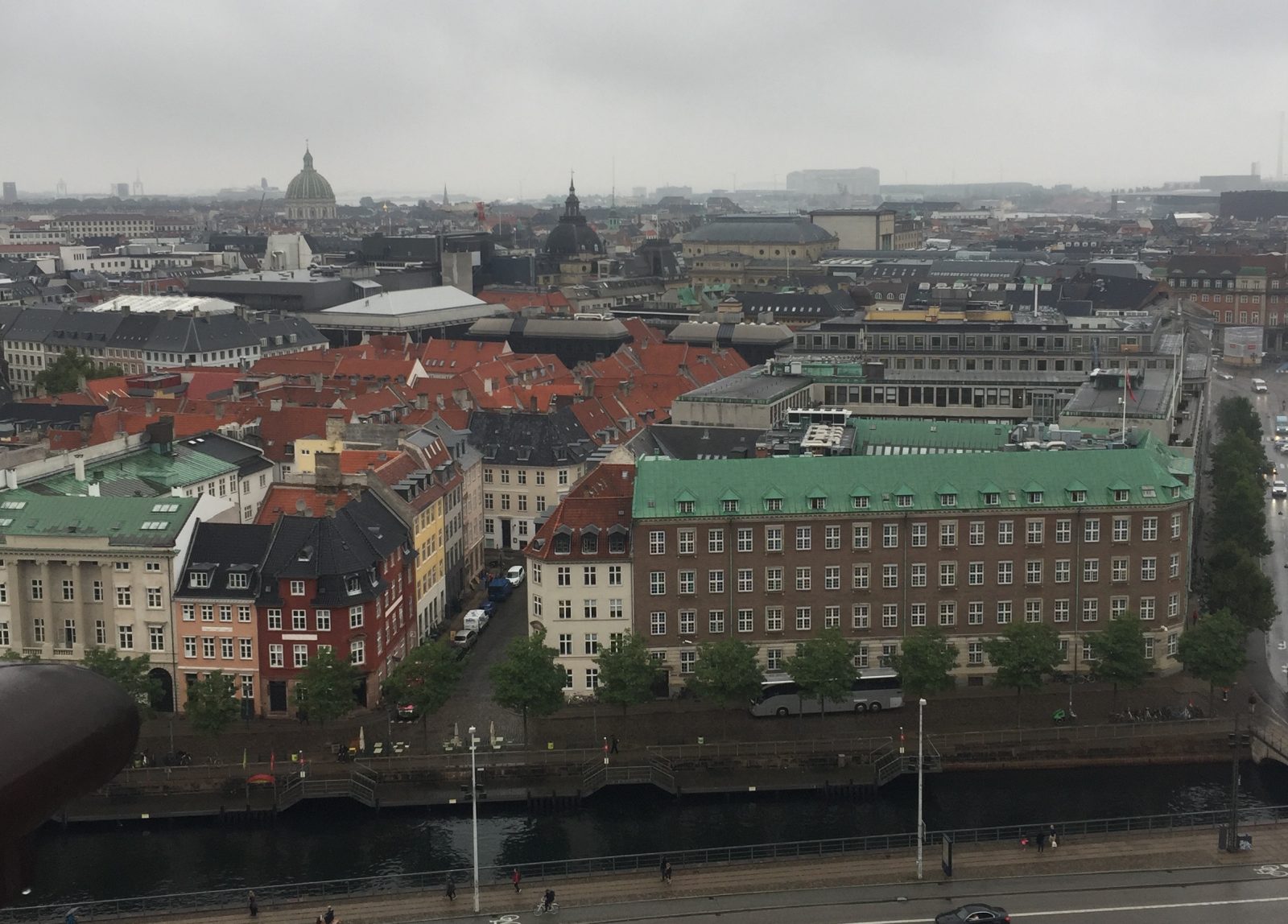 A walking tour through the city
On your day off, be a tourist in your own (or at least, temporary) city. Pick a neighborhood to explore, put on your shoes, and start walking. The city awaits, and there are endless sites to explore, streets, signs, houses, and people to see. Be your own guide. Bring a cup of homemade coffee, and before you know it, you will get a workout and a great experience. Some of my favorite streets worth exploring are Krusemyntegade, Wildersgade, Absalonsgade, and Olufsgade. Each area shows a beautiful part of Copenhagen.
+ A bonus tip: Under27 club member at Louisiana
Sadly, this bonus tip is not a free option, however, it is still a great offer. Louisiana is a world-renowned modern art museum built at an amazing location with an ocean view, great art, cool exhibitions, events, and a café/restaurant with delicious food. Admission will cost you DKK 110 with a student discount.
Now for the bonus tip: if you are under 27 years old, you can buy an annual Louisiana membership for DKK 127. This allows you to visit Louisiana as much as you'd like for a whole year and it will also give you 10% off at the restaurant and the museum shop, which has great Danish design products.
There are plenty of things to do in Copenhagen that won't cause you to break the bank. It is simply about doing a little research, finding the budget-friendly places, and thinking outside the box. Have fun!