The best cafes to work or study at in Copenhagen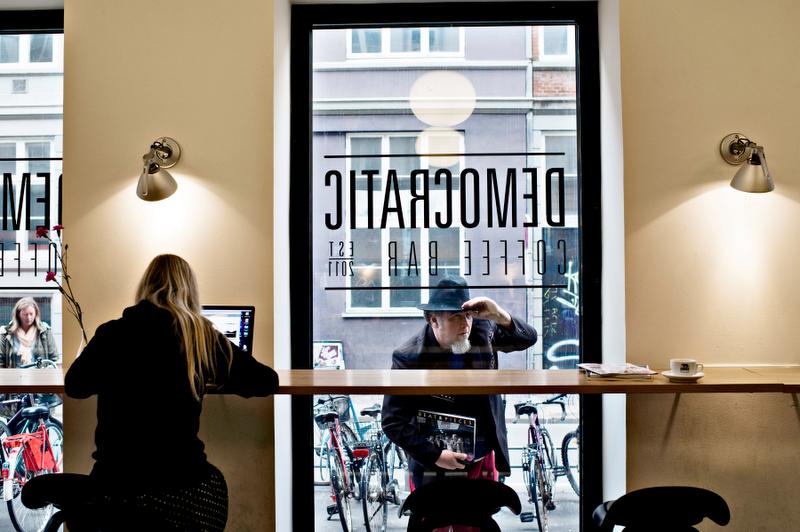 Most of us have experienced the problem of finishing our coffees and outstaying our welcome at a café. That's why we've put together a list of five, nice and "hyggelige" cafes in Copenhagen that are great to work or study at in Copenhagen.
The cafes will allow you to sit for hours with a good cup of coffee and maybe a bite to eat doing whatever you're doing on your laptop – because you are probably not really working or studying all the time – without giving you the evil look for staying too long.
Henckell in Frederiksberg
On the stylish yet hip street with great shopping in Frederiksberg, you will find not one but two cafes named Henckell. Henckell has a small cafe and a big cafe.
The one that is laptop friendly is the bigger one of the two. Henckell has beautiful interior, big windows that are great for people-watching when you can't focus anymore. Breakfast, snack and lunch options are available and a cappuccino is – only – 25 kroner.
Gammel Kongevej 124, 1850 Frederiksberg C
Absalon in Vesterbro
Absalon is a former church that has been turned into a communal living room. The space is big, lively, and there is always something happening.
The space is non-profit, meaning that a cup of coffee will not break the bank. Actually, quite the opposite, as it will only cost you 10 kroner. If you are a big coffee or tea drinker, you can even get a whole pot.
Absalon has breakfast, lunch, and cake and it is also a great spot to meet up with your study group.
 Sønder Boulevard 73, 1720 København V
Democratic Coffee in the Center of Copenhagen
Studious students are always welcome at the library! But if the library gets a little too academic for your liking and you are missing good coffee and hip people, Democratic Coffee is at your service.
Democratic Coffee is a cafe located inside the Central Library of Copenhagen. The location couldn't be more central, making it a democratic spot to meet your study group. Democratic Coffee is known for coffee and for their almond croissants.
Krystalgade 15, 1172 København K
Foto: Shabaz

Shabaz in Østerbro
Shabaz is the perfect size. Just big enough for you to sit there without bothering anyone but not big enough so as to feel like a cafeteria with no personality.
Also, the staff won't even mind whether you buy a coffee or something to drink or eat every hour.
However, you would want to. The menu is filled with delicious options from breakfast to smoothies and juices, baked goods and lunch, and coffee not to forget.
 Øster Farimagsgade 93, 2100 København Ø
Mokkariet in Nørrebro
As a student, you will feel right at home in the Mokkariet that is located right by Runddelen in Nørrebro.
The back wall is built like a lecture hall, inviting guests to make themselves at home on the steps of the indoor bleachers.
Mokkariet sells a coffee card, so if you like it here, it can be a good idea to get one of those since it will give you a discount on the coffee.
Aside from coffee, Mokkariet also offers light breakfast dishes, bigger brunch options, lunch, sandwiches, and great cake. Also, the cafe is a great spot to meet up with your study group.
 Jagtvej 72, 2200 København N