It all began with a box of machetes…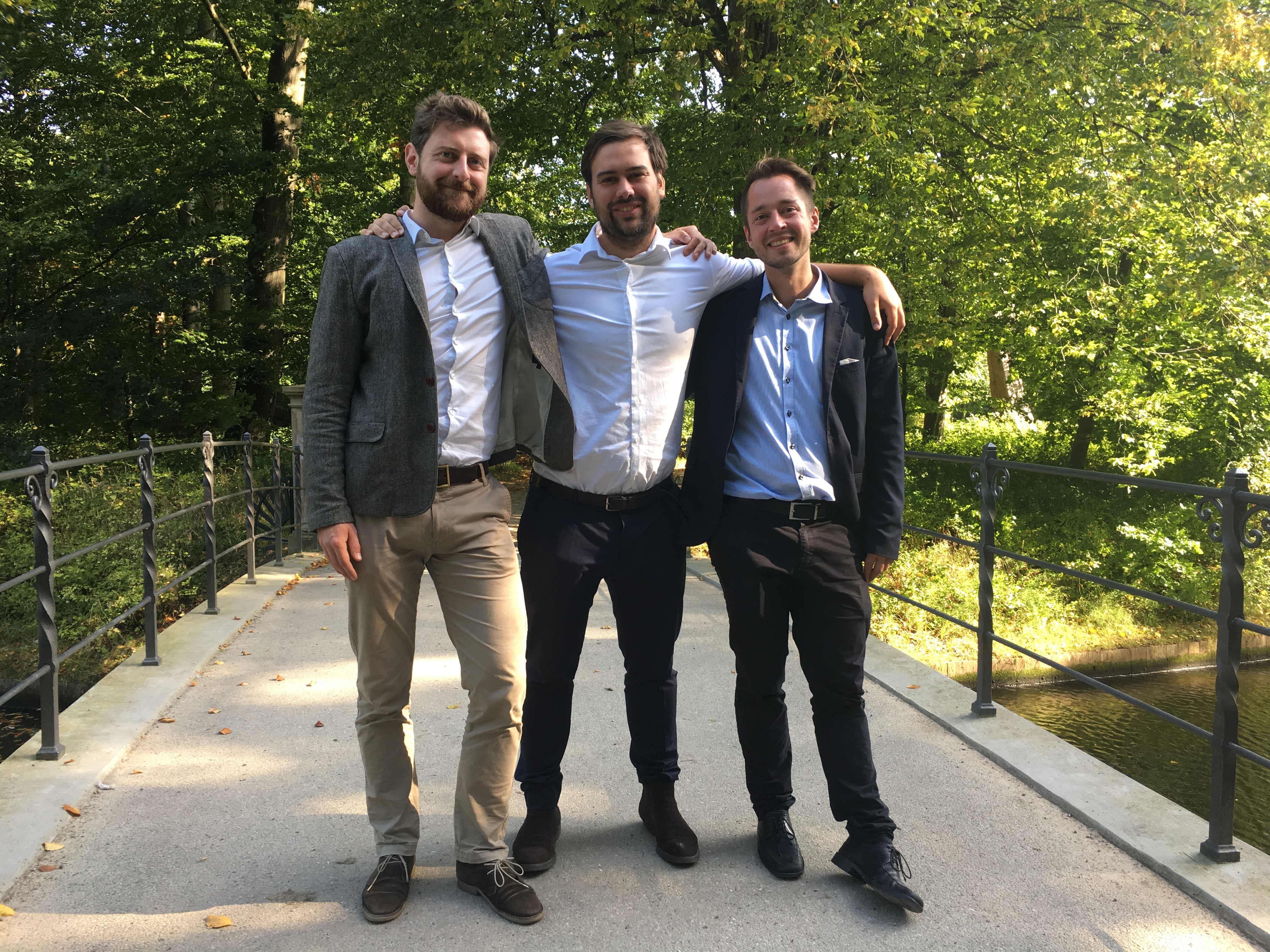 Selling machetes wasn't enough for CBS alums Martin, Frederik, and Joachim. They wanted to do something good for the world. This led to the founding of the Green Tech Challenge, a 5-day challenge which aims to help green start-ups get out of the "valley of death". They recently held one of their challenges at CBS.
During our lives, once in a while we stop and think about what we are doing. Is my life meaningful? Am I contributing with anything to my surroundings or the world?
These were the questions that Martin A. Petersen, Frederik van Deurs, and Joachim Almdal started asking themselves when they had their web shop selling Vietnamese machetes and other imported "man toys".
"It was as if it wasn't important enough. We didn't really make a difference for anyone. Furthermore, it would be nice to have other things on your CV than a shop selling machetes before you kick the bucket," says Frederik van Deurs, who's a co-founder of the Green Tech Challenge and has a degree in Anthropology from the University of Copenhagen.
We need to start making the world a better place, and the companies based on green techs can do so

Martin A. Petersen, Co-founder Green Tech Challenge
He sat down with his friends Martin A. Petersen and Joachim Almdal, who both hold degrees from CBS, and they came up with a new idea for a start-up. A start-up that seeks to help green start-ups in their venture to become successful.
"The aim of the Green Tech Challenge is to tear down this dichotomy that companies can't do well, by doing good and help green start-ups to move themselves out of the valley of death so that they can become successful. A lot of investors are still stuck in this dichotomy, and they only want to help green tech companies who are in the big leagues like Tesla, Uber and Airbnb. That doesn't make sense to us," says Frederik van Deurs.
The perfect pitch
They way that the Green Tech Challenge helps green start-ups is by signing them up for a five-day challenge in which they are presented to different consultancies. The consultees can help them out with different matters, whether it be about their business case or thoughts of expanding their business to other countries.
The aim of the five-day challenge is to make the start-ups ready for the final day, which is the day when they pitch their ideas and company to investors. And being part of the challenge means a lot to those start-ups.
"We were a part of the Green Tech Challenge last year and won the first prize for best startup on the final day. It has been an enormous help to us, to be part of the challenge, as we have got a lot of new contacts, which I wouldn't know how to get myself. That is why we are still eager to join in when Green Tech Challenges hosts interesting events," says Gustav Skands, CEO of the start-up SBT Instruments, which makes small nanotechnology based devices that can detect bacteria in connection with food production.
Another start-up that took part in this year's Green Tech Challenge, which ran from the 18th to the 28th of September, was the insect based company Syngja. (See fact box)
"It has been very positive and constructive to be a part of the Green Tech Challenge. I mean, we've got exposed to people not normally in our network. And then we have become ready to pitch and get some investments," says Philip Price, CEO of Syngja and currently studying a Cand. Merc. Comm at CBS.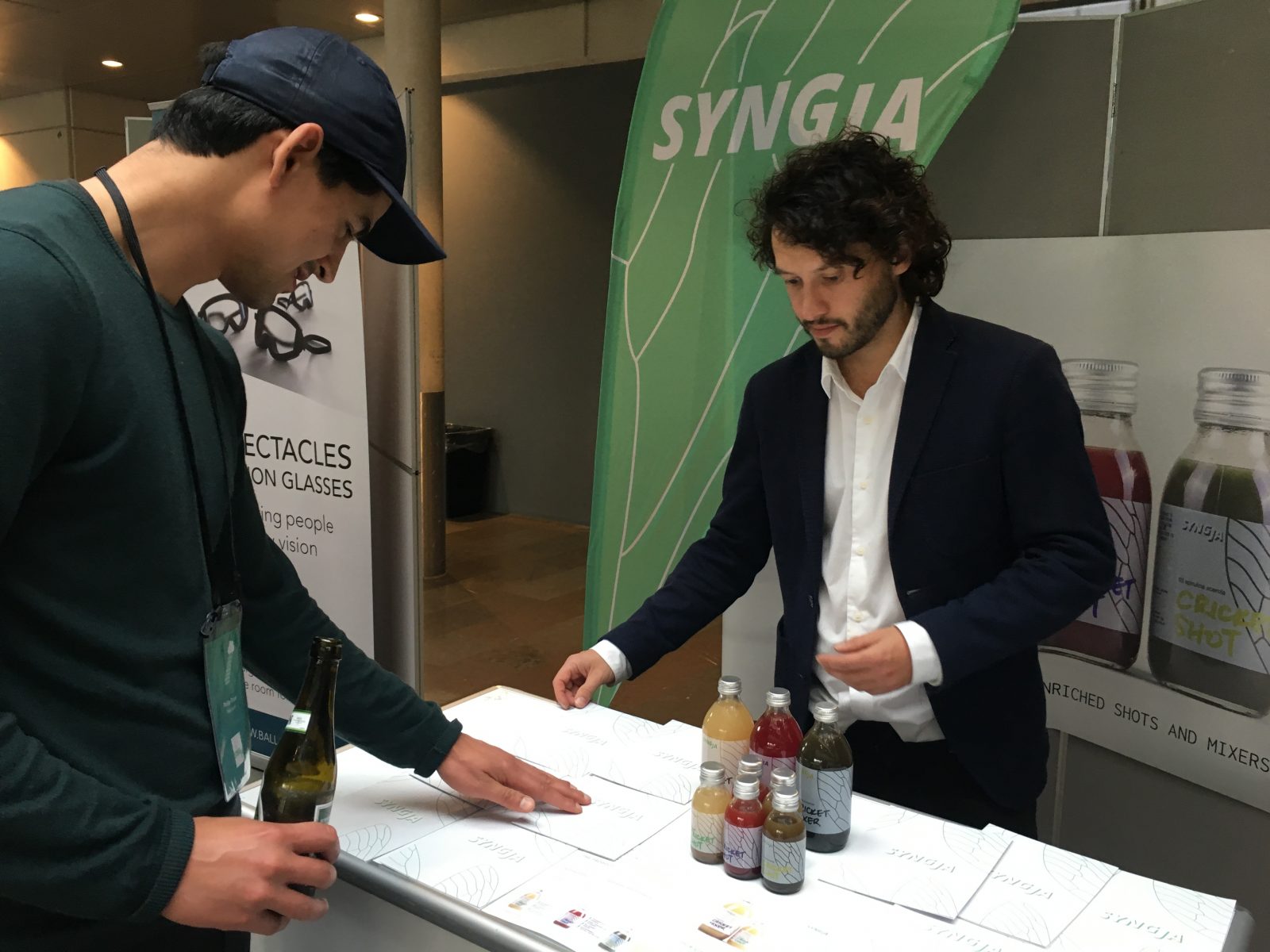 It's free for the start-ups to take part in the challenge, but the consultancies will have to pay if they want to help out the companies.
"Our business model is based on the consultancy companies. They pay to be a part of the challenge, as they get a unique opportunity to get in touch with all these green start-ups and get to know what's trending and going on in regards to CSR. Furthermore, they get to create a new client base," says Frederik van Deurs.
Start-ups need more help
Frederik van Deurs, Martin A. Petersen, and Joachim Almdal have all been part of start-ups one way or the other, and they all felt as if something was missing in the process of getting a start-up up and running.
"I have driven many start-ups myself, and to be honest, I think the interesting and relevant offers of helping start-ups in the phase when they have just entered the market but lack a proper breakthrough, are few and far between. Many start-ups die in this phase," says Frederik van Deurs, as one of the reasons why they wanted to help start-ups, and the green ones in particularly.
"The green part is especially important, as you have several conflicts around the world, which are based on the fact that the world is on a tipping point. We need to start making the world a better place, and the companies based on green techs can do so," says Martin A. Petersen, co-founder of Green Tech Challenge.
He explains that when Green Tech Challenge choose which companies are to be part of the challenge, they look for companies that have a great case, who want to change the world some way or the other, and has a great team.
Start-up helping start-ups
Even though Green Tech Challenge is two years old, they have run their challenges in Finland, England, Germany and Denmark, want to move their office to Portugal, and has a plan of expanding to 50 countries by 2020, the team behind it still consider themselves a start-up.
"We are a major start-up. We didn't get to pay ourselves a salary before this year. So, it's a great achievement to have come this far, and it's really inspiring to work with these enthusiastic people," says Frederik van Deurs.