Famous rapper Kesi and two CBS students launch the first Danish NFT platform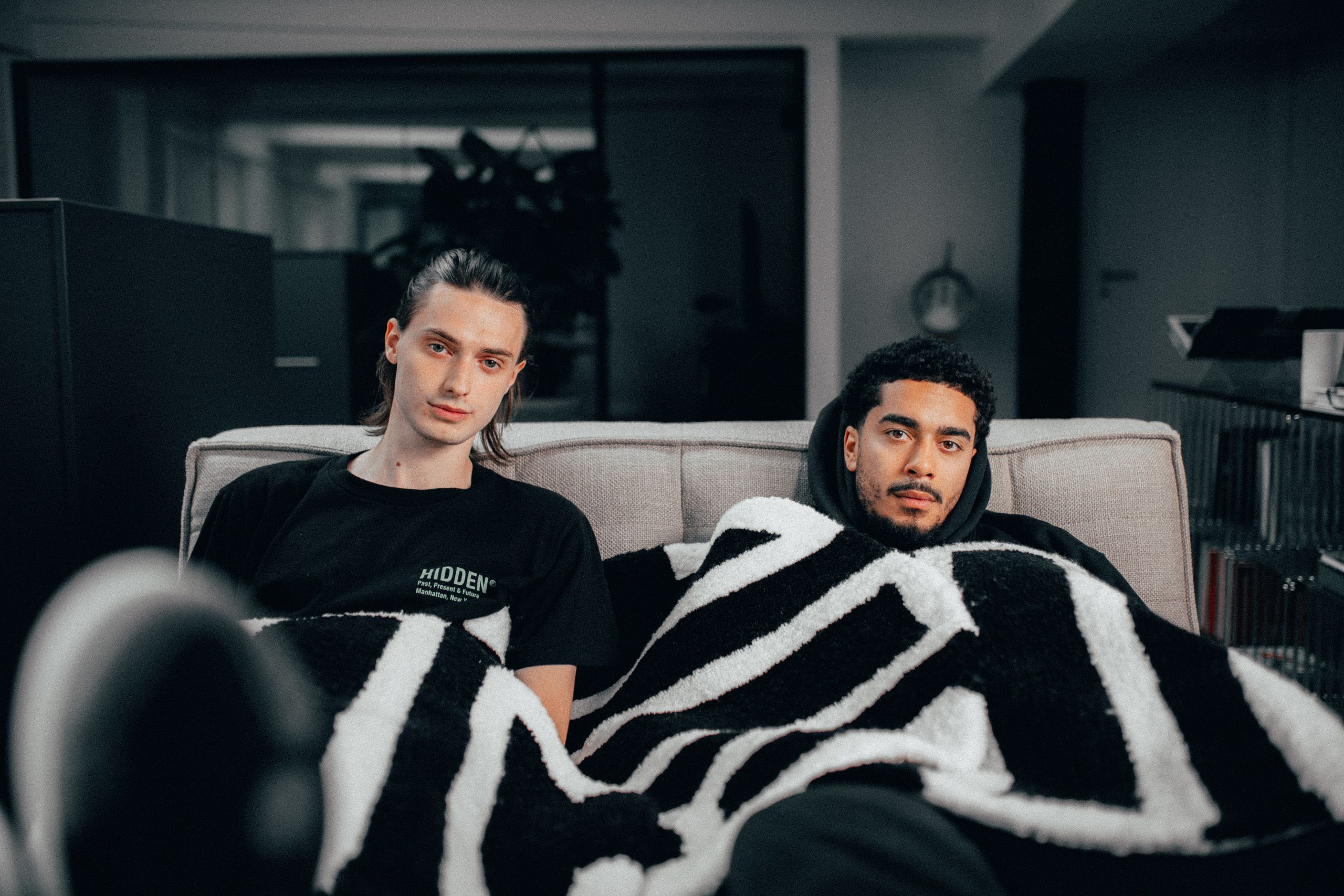 A new curated NFT platform Beatoken has seen the day of light. The first of its kind in Denmark, it aims to connect fans directly with their favorite artists who offer rare digital collectibles that can be bought and sold on the Beatoken marketplace. Abroad, NFTs are sold for millions of dollars, and now Kesi and his partners from CBS want to explore their potential here in Denmark.
Oliver Kesi Chambuso, a.k.a. the popular Danish rapper Kesi, with over 20 million streams on Spotify, has joined forces with two students from CBS, Yaw Owusu Ansah Gyamfi and Andrim Veliji from the MSc in Business Administration and Commercial Law and MSc in Business Administration and Organizational Communication programs, to "revolutionize the music industry".
To achieve that goal, they have developed the online Non-Fungible-Token (NFT) platform Beatoken, where Kesi's and other music artists' releases are sold as original commodities that are owned by the buyers and cannot be copied by others.
"We want to cut out the unnecessary links in the food chain between artists and fans. It's not that there's anything wrong with the existing music industry as such. It's just that there's always room for adjustments and improvements," says Oliver Kesi Chambuso and continues:
"Meanwhile, the music industry is rapidly developing so it's all about keeping up, or even better, staying one step ahead. Beatoken is an attempt to do the latter."
Linking fans and artists
Ever since his first investments five years ago, Oliver Kesi Chambuso's interest in the world of crypto and blockchain technologies has done nothing but grow.
So, when NFTs emerged abroad as a means of trading digital assets, he and his childhood friend, CBS student Yaw Owusu Ansah Gyamfi, decided to create their own platform based on this new crypto phenomenon.
"When we started reading about NFTs and understanding the underlying dynamics, we figured it would make a lot of sense to combine Oliver's musical work and outputs with this new blockchain technology," Yaw Owusu Ansah Gyamfi says and elaborates:
"The idea is that Beatoken will serve as the primary link between fans and musical artists. On the platform, the fans can collect rare digital assets by their favorite artists, which can contain videos, songs, snippets, autographs and much more."
These digital assets, he explains, are traded as NFTs. An NFT can only have one owner at a time, and the ownership is managed through a blockchain with a unique ID and metadata that cannot be replicated.
"The blockchain ensures that the buyer owns something that can't be duplicated, and that is what makes NFTs as valuable as they are," Yaw Owusu Ansah Gyamfi explains and gives some examples:
"Earlier this year, the pop artist The Weekend sold an NFT collection for over USD 2m, which included a video featuring an unreleased song and digital drawings. And the most expensive NFT ever sold was a digital art piece by the artist Beeple, which sold for USD 69m."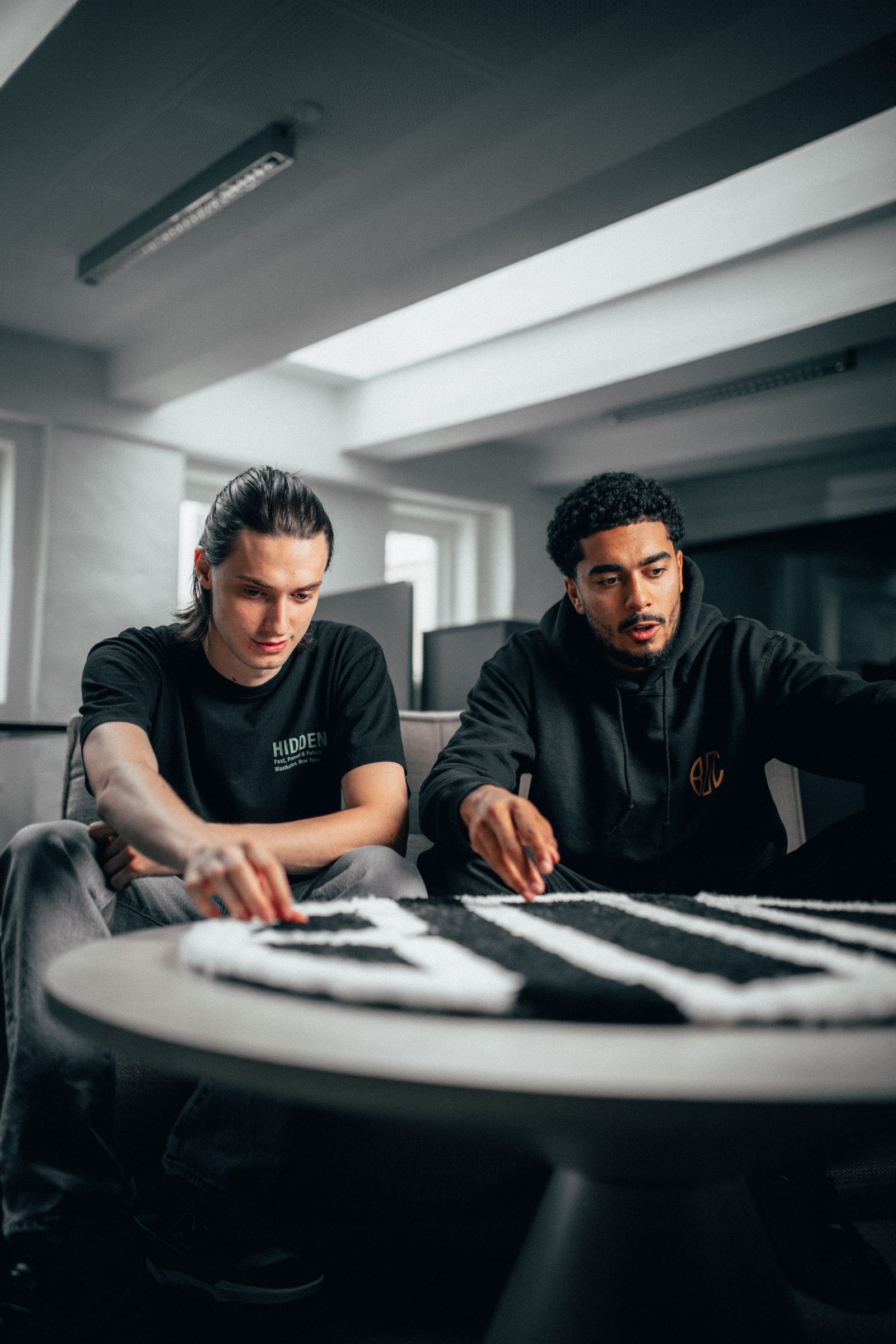 If it don't make dollars, it don't make sense
The examples speak for themselves: NFTs can be a lucrative business. And just as the American rapper DJ Quik sang in the 90s: "If it don't make dollars, it don't make sense". So, what is enticing a successful Danish rapper who already has millions of streams to engage in the NFT market?
According to Oliver Kesi Chambuso himself, the primary motivation has little to do with monetary gain as such:
"Our main aim is to introduce a new digital distribution mechanism to the industry and the fans that brings much more transparency and direct relationships with it. That said, of course we wish to scale and expand the platform up to an international level at some point," he says.
And, naturally, dealing with NFTs in the context of music distribution contributes new sources of income – one of them being fees and royalty sales.
"When a transaction is made, a small fee will go towards running the Beatoken platform as well as the artist who provides the NFT and receives a royalty percentage," Yaw Owusu Ansah Gyamfi says.
Furthermore, Kesi explains, every time an NFT is resold, the artist gets a royalty payment. This also applies when artists choose to sell the rights to a song, for example.
"As for the traditional music industry, if I choose to sell the rights to a song, I receive a one-time amount. But by using this NFT blockchain system, as the original artist, I will receive a percentage every time the rights are resold. And this gives artists an incentive to sell while also encouraging fans to buy because the price of the NFT will only continue to increase," he says.
Cozy Rugz
According to the founders of Beatoken, the traditional way of looking at NFTs has been to utilize them as digital assets like online art or music. However, NFTs can be just about anything, which leaves a crypto-enthusiast and rapper like Kesi with a range of opportunities.
"NFTs are a golden opportunity for artists like me to create closer relations with their fans and be creative in a way that has not previously been possible in the music industry," he says, referring to the very first NFT-release drop that accompanied the launch of the Beatoken platform.
This drop was a collectible named 'Cozy Rugz' by Kesi's own rap collective B.O.C. formed with the artists Benny Jamz and Gilli.
It consisted of 58 NFTs in total, each containing a digital 3D card proving the ownership of a Cozy Rugz collectible. What was special about this release, though, was that apart from the digital assets, 8 of the 58 NFTs included a physical limited-edition B.O.C. rug designed and handmade by the artist and CBS Student Andrim Veliji, and signed by the rap collective.
"Fans and the music industry still rely on physical objects – whether these are vinyl records, merchandise or concert tickets. Therefore, if I want to merge the use of NFTs with the traditional industry and its users, it is important for me to combine digital and physical assets as we did with this release," Oliver Kesi Chambuso explains.
Revolutionizing the industry
Yaw Owusu Ansah Gyamfi is studying for an MSc in Business Administration and Commercial Law (Cand.merc.(jur.)) at CBS but has postponed his master's thesis while working on Beatoken and exploring the platform's potential. Andrim Veliji, the designer and creator of the 8 physical carpets included in the first release, is studying for an MSc in Business Administration and Organizational Communication (Cand.merc.(kom.)). When he first heard about the Beatoken idea, he jumped on board immediately.
"I was actually writing my bachelor's assignment about cryptocurrency when Oliver told me about the platform that he and Yaw were developing. Meanwhile, I had already started designing rugs, so when I was asked if I wanted to join the team, it made a lot of sense to me to become part of the journey," he says.
And that journey has just begun. On the day of the Cozy Rugz release, about 600 fans waited in an online queue, each hoping to become the owners of one of the 58 NFTs. And soon, the next release will drop.
"We're planning to launch our next release in December and from there, the releases will come more regularly over time. We have also made several appointments with some of the biggest music artists in Denmark. But what the coming release contains and who the prominent artists are will remain a secret for now," says Yaw Owusu Ansah Gyamfi.
However, according to Kesi, who supplements his partners' educational CV by claiming to have studied 'rap', one thing is certainly not a secret:
"I know it can be dangerous to have big dreams, but the dream scenario is – without a doubt – to revolutionize the music industry by changing the approach to how business is conducted."