Sustainable Startuppers: Simon Søndergaard learned to see through bullshit and began reincarnating bike cadavers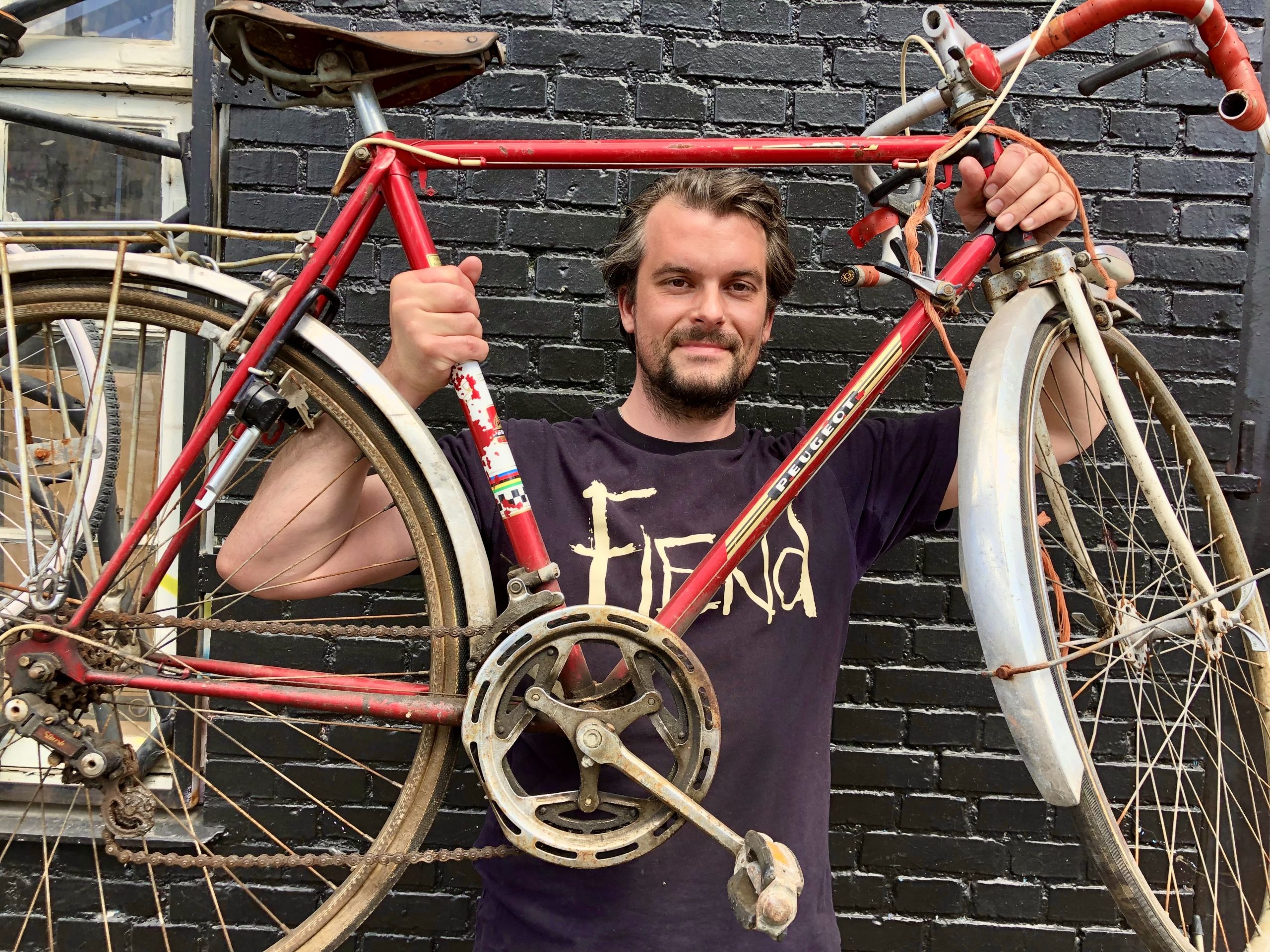 At Buddha Bikes, they educate young people who are excluded from society and turn them into skilled mechanics who save old used bikes from sudden death. Because according to the Managing Director and CBS alumni Simon Søndergaard, a sustainable business is a business that is able to sustain.
Strictly speaking, it wasn't really on the cards that used and old worn-out bikes would form the foundation for Simon Søndergaard's future career life.
"Bicycle sports like Tour De France, Giro d'Italia and what not have never interested me one bit. It was purely from a societal perspective, a hole in the market and a great business idea that I plunged into this industry," he says.
Thus, since graduating in 2009 after gaining a bachelor's degree in Business Administration and Philosophy at CBS before finishing a master's in African Studies at the University of Copenhagen in 2014, he has been riding no less than two bicycle startups side by side.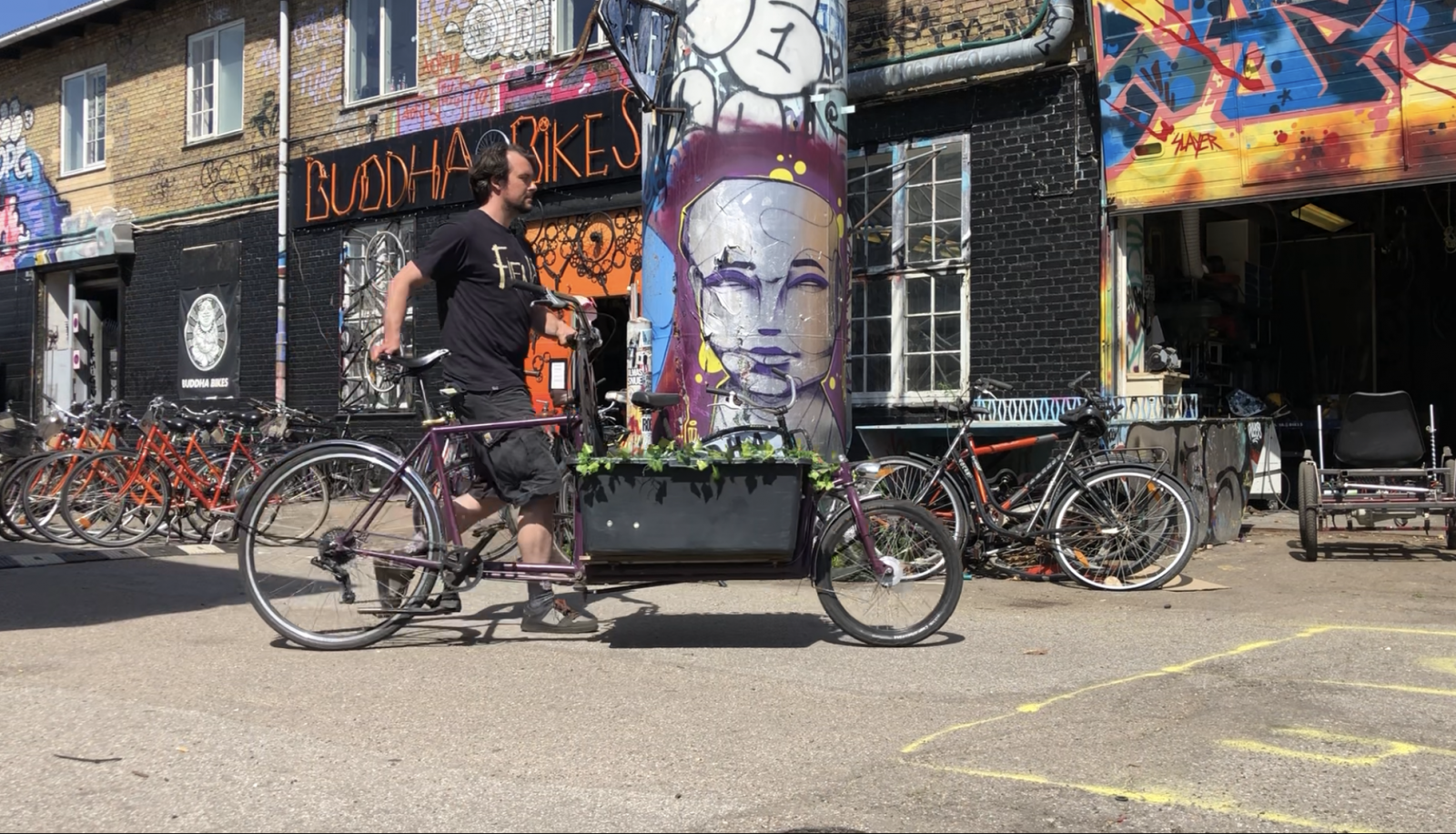 The first, Cykelven (Bike buddy), is a mobile bike repair service that covers all of the Greater Copenhagen area. The other startup, Buddha Bikes, aims at bringing used bikes back to life and changing an unsustainable consume-and-waste culture – both in terms of materials and people.
And even though bikes themselves were not his predominant hobby, they essentially became the focal point for his true passion: solving real problems with practical solutions.
"Whether we're speaking of environmental crises or public health, noise and car exhaust fumes in the city, bikes are old-fashioned, but incredibly efficient solutions to such problems. I'm really fascinated by business opportunities like that," Simon Søndergaard says.
And by the time you reach the end of this piece, dear reader, who knows? Maybe you might have become equally fascinated by simple and sustainable business solutions to human or environmental challenges.
More than the climate
Since it generally refers to the capacity for nature and human civilization to co-exist, the term 'sustainability' can, to put it mildly, be interpreted in many ways. For some it may be defined based on environmental aspects, while others might look at it through a social lens.
However, Simon Søndergaard's interpretation and operational use of the term in his businesses is quite straightforward.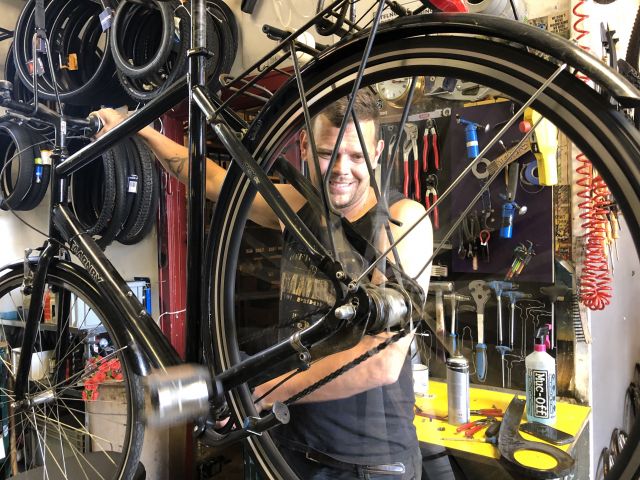 "I tend to lean on the dictionary's literal way of describing sustainability: it's something that's able to be sustained," he says and explains:
"Sustainability is more than the climate and the environment. For me, it's also about the ability to be financial bearable. It's about creating a business that's consistent with your own values and beliefs, and through which you can directly contribute to climate and social dimensions."
"In my opinion, that's much more sustainable than, say, an NGO where money shifts hands from contributors to the NGO who takes a certain cut before it ends up somewhere else."
And this exact mindset is the key to understanding both Simon Søndergaard and his way of running his businesses – especially Buddha Bikes.
A very bad habit
Buddha Bikes is located in the colorful area of Emblasgade in Østerbro. Besides Simon Søndergaard as the Managing Director, the shop has eleven employees, and even though it is important for the man in the saddle not to sound either sacrosanct nor redeemed – one of Buddha Bikes' mottos is that "it's a place where old iron and young people get another chance".
That pretty much sums up what the operation is all about: restoring discarded bikes and activating young people who have, in one way or another, been left out of the system.
"In Denmark, we have a very bad habit of excluding both things and people the second they no longer live up to our expectations," Simon Søndergaard says and goes on:
"And to stay within the terminology, I don't think it's sustainable that a significant share of the population is dropped on the floor because they don't fit into society which, most often, is defined as the job market."
"Here, I'm not only speaking about people with a diagnosis, criminals or drug abusers – it's also people who don't fit into the educational systems or somehow don't fit into any job description profile. They're all ordinary people like you and me, but with the only difference that they've been excluded. And I believe that it's important to take those people in whom others have abandoned."
In practice, this means that Buddha Bikes offers traineeships for young, excluded people at the repair shop with an eye to later offering them an apprenticeship to become a bike mechanic.
And according to Simon Søndergaard, their last tally (in 2020) showed that 27 percent of the employees were officially excluded from the system when they first came to Buddha Bikes. Every year, the shop has 5-15 traineeships of varying durations, and the company has the capacity for 2-3 apprentices at a time.
CO2 reduction or load?
The near and social environmental parts of Budda Bike's sustainable model are not the only features that make the company officially registered as a 'social enterprise'.
If you ask Simon Søndergaard, being acknowledged as a social enterprise simply means: "not being an egocentric ***hole, but instead making a difference to the world and being able to document it."
And besides including the excluded youth, another essential part of accomplishing this mission is, of course, the bikes.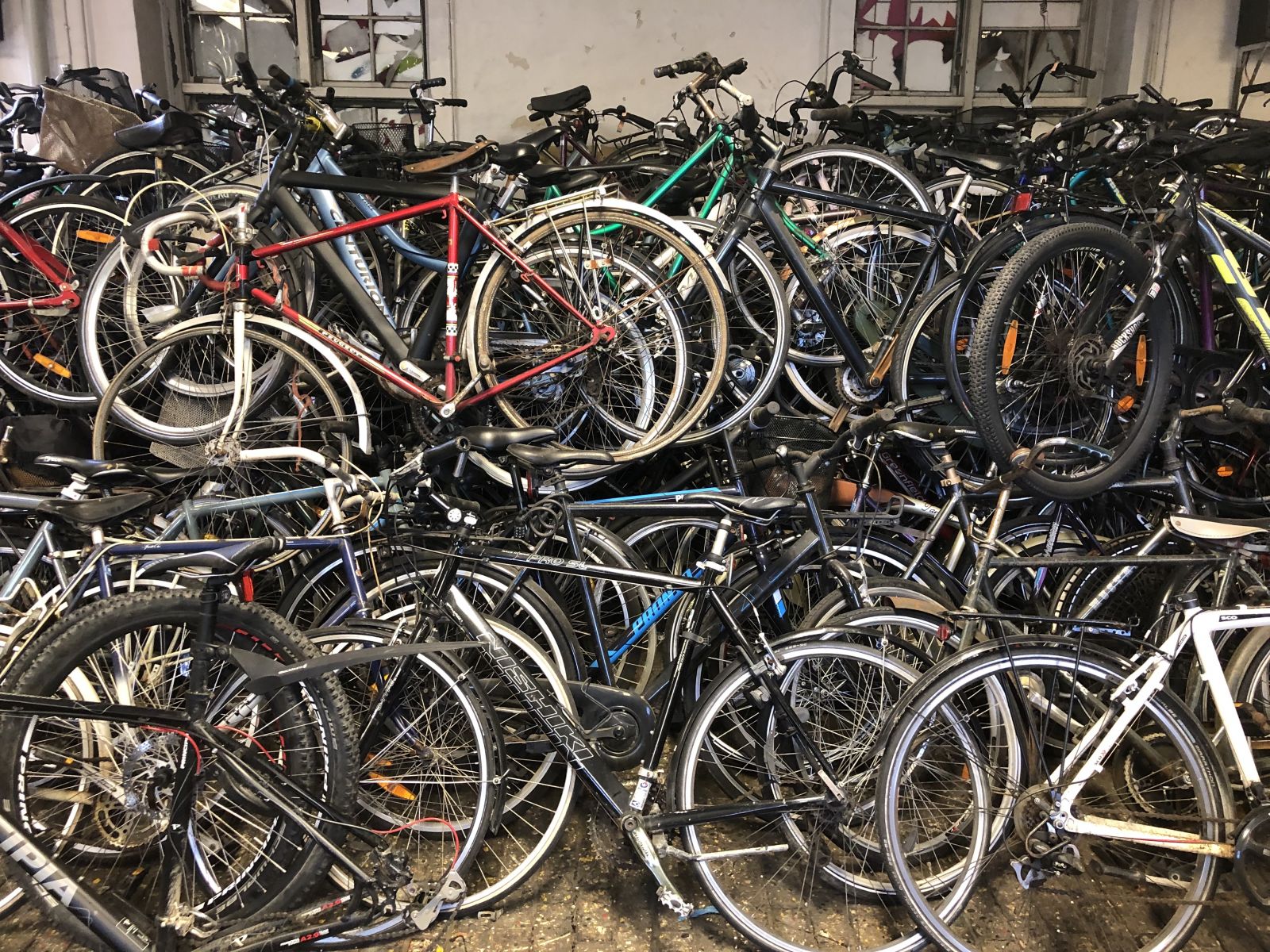 According to the Director, Buddha Bikes saves around 210,000 kg CO2 a year compared to other bike shops that purely sell brand new bikes for the same amount. The reason for this is that his company fixes and sells used bikes.
"On average, the production of a new bike loads the atmosphere with 220-230 kg CO2. By comparison, restoring a used bike costs "only" 20-30 kg CO2. This means that if we sell 1000 bikes a year, we're talking about a CO2 cost reduction of 200,000 kg CO2," Simon Søndergaard says and continues:
"However, likewise it would be just as true to say that we've then loaded the atmosphere with up to 30,000 kg CO2. Nevertheless, those are the cold facts. We sell about 1,000-1,100 bikes a year, and people can make up their own minds whether they want to measure us on CO2 reduction or CO2 load."
He explains that the used bikes that are repaired and sold are donated by insurance companies, bought from recycling depots with whom they have agreements and private people.
"This helps us ensure that the bikes are actually bikes that the owners want to get rid of. We have stringent requirements for the materials we work with, which means that they must not be stolen bikes. They must also not be bikes that other people otherwise would have bought. And then, obviously, we demand that the bikes are in a condition that means we can reincarnate them into whole new bikes again," Simon Søndergaard says.
When "new" old bikes arrive at Buddha Bikes, he explains, all the parts that can possibly be reused get reused.
But if a bike is impossible to bring back to life, it is donated to a local center for physically or mentally disabled people who can get joy from tinkering with it before it is eventually dumped at a recycling depot.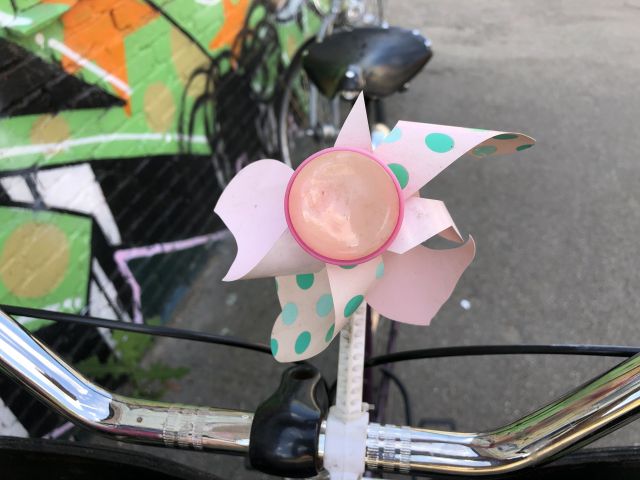 All in all, this represents the practical side of how Buddha Bikes attempts to make a difference to the great environmental account.
However, business is business.
Brand-new old bikes
Besides used bikes, the company also sells 'new' bikes. At least that's what they call them – but according to Simon Søndergaard, that is not completely true.
"The frames of our new bikes are all reused frames. The frame makes up nearly 50 percent of the CO2 contribution when producing a brand-new bike, which makes it the most polluting part by far. Therefore, by reusing old frames, we achieve half the amount of CO2 when we produce a new bike – again, depending on how you choose to look at it. But the pedals, brakes and tires will pollute exactly as much when producing a regular new bike," he says.
Despite the new spare parts, Buddha Bikes also sells new bike accessories like handlebar baskets, bicycle helmets and lights. But according to Simon Søndergaard, that is solely a token of supply and demand.
"It's great to provide green solutions and pure intentions. But if people won't buy what you sell, it will have no effect whatsoever. People tend only to make the right ethical choices if they find them attractive, he says and goes on.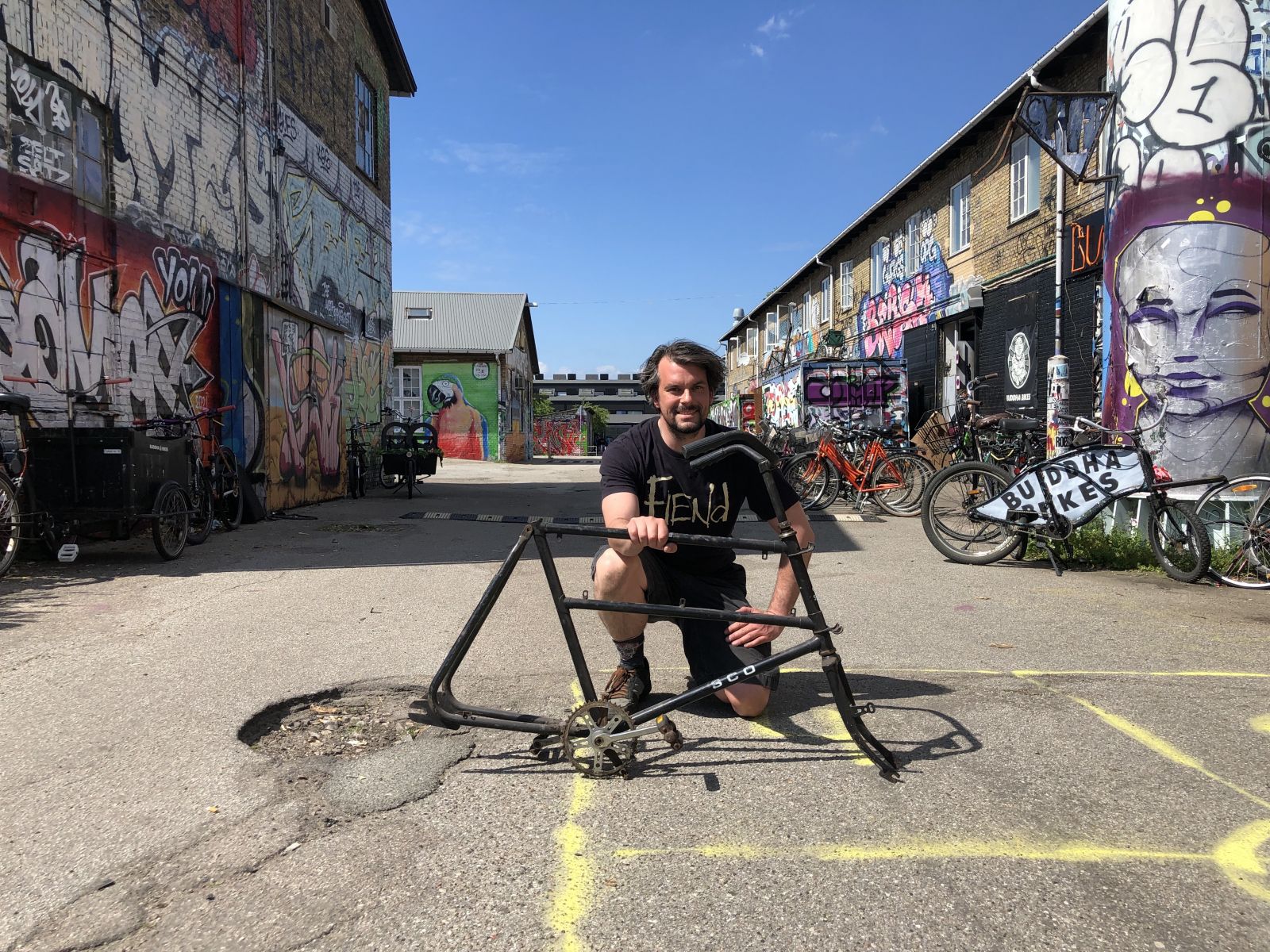 "Therefore: if a customer wants a new bike, we provide a new bike. But we provide one that is much more environmentally friendly than a regular new bike. It's as simple as that."
"And as for the accessories, we can't make them ourselves. At the same time, it's not the accessories that are the greatest villain when it comes to CO2. That's the bikes themselves. And again, if there's a demand for it, we provide it."
Seeing through the bullshit
Today, over a decade after Simon Søndergaard graduated from CBS and six and a half years since he co-founded and established Buddha Bikes, he can think back on what tools he has used from his campus toolbox.
"I use my education every day. Not so much the specific stuff such as insights into the economy, administration and what not. Rather, what I learned at CBS was to think for myself. I gained a critical approach to everything that is said and done," he says and continues:
"In other words, what I learned was to make up my own mind about things, take a stand and see-through bullshit. Once I became able to see through the bullshit, I became unable to fill myself with it. I suddenly realized how everything makes sense – not least to me. And among other things, as a result of this way of thinking, Buddha Bikes came into being."