5 tips to surviving exchange in (cold, dark & wet) Estonia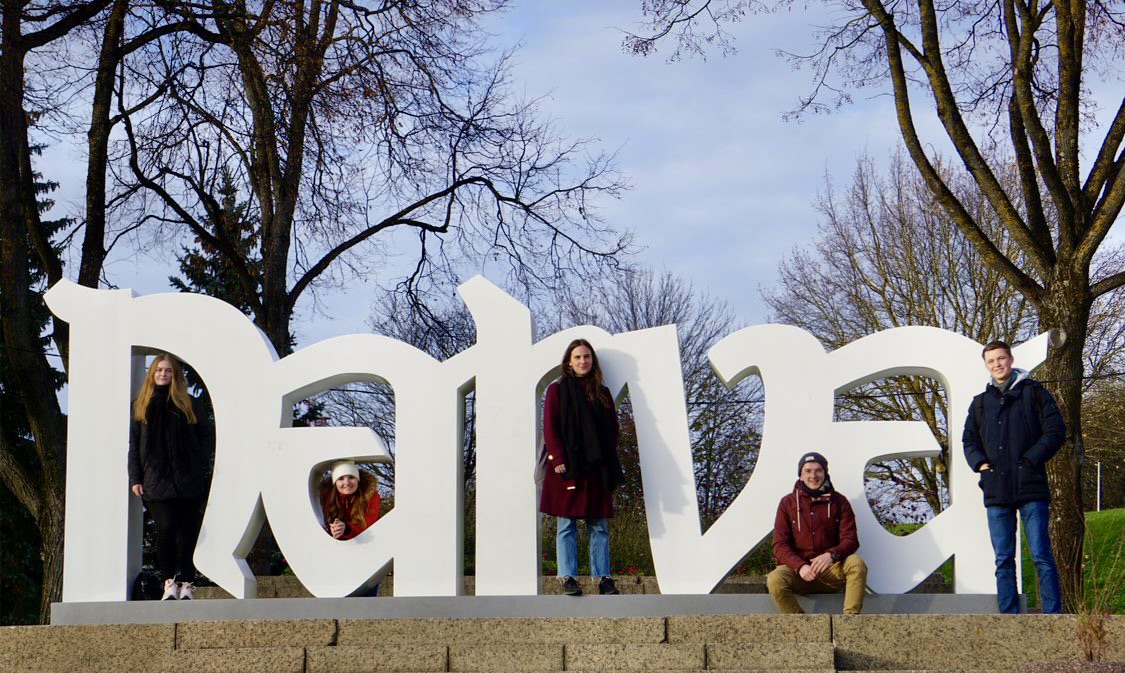 Although Estonia does not seem that far away from my familiar surroundings of CBS, Copenhagen, and Denmark in general, living in this corner of the world is indeed different.
Being away from friends, family, and my cuddly cats is one thing; living in a country with a strange, foreign language, dark winters, and mandatory use of reflectors is another thing altogether.
As this is both my first exchange and my first time in Estonia, I have been continuously surprised by certain things throughout my stay – below, I have gathered my best tips for exchange in Estonia.
1. Say yes, be open and make friends
Saying yes to everything, being open and making friends is a huge cliché, but nonetheless, I guess it is a cliché for a reason. Generally, it is so important for your exchange experience that you seek experiences, opportunities, and friendships from the very first day, as those friends and experiences will be co-defining your stay abroad.
In Estonia, it might even be a tad more important than elsewhere. As I have come to learn, Estonian people can be very difficult to become friends with, as they are generally not particularly fond of small talk and talking to strangers. Thus, I can truly recommend seizing every opportunity that comes your way, whether it is a coffee invitation after school, or a spontaneous weekend trip to a neighboring country.
Just say yes – you never know what those people or experiences will lead to.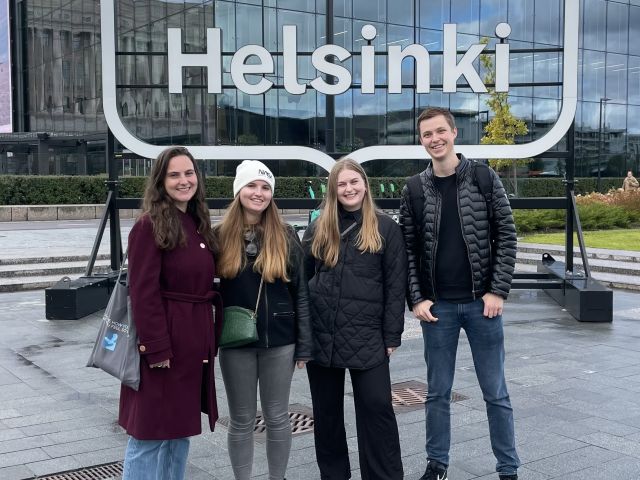 2. Get acquainted with the Estonian language before your exchange
Before moving to Estonia, I had been told that everyone here knows English, and that there was no reason to learn Estonian. I should not have listened to that. While many Estonians do indeed speak English very well, there are also quite a few who do not speak much and will reply to you in Estonian almost per default. This is particularly the case when you go away from the touristy places, which will typically happen to most people during a half-year stay abroad. For me, this is the case every time I go to the supermarket around the corner, as I do not live in the city center.
Thus, my first language incident naturally happened at my local supermarket. It was supposed to be fairly easy to get a customer card, which is needed to obtain the supermarket's discounts. However, as you may guess, the process is smoother when you and the supermarket employee speak the same language. Luckily, I was rescued by a fellow customer who had seen the confusion written all over my face, and who was willing to spend a couple minutes of his day translating between Estonian and English.
Because of this discovery, I have since had to learn the basics along the way, and Google Translate has become my new best friend. In hindsight, it would have been beneficial to set aside some time to learn Estonian beforehand, and I would definitely recommend you should do just that.
3. Live like a local
You might be used to living life a certain way and doing things a certain way. My advice for exchange in Estonia is to do the exact opposite; instead, adapt to the Estonian way of living to make the most of your exchange.
It is no secret that the Estonian weather is typically cold, dark, and wet this time of year. In the welcome package from Study in Estonia, there was even a reflector, as they are obligatory to wear during the winter season. Yes, it gets that dark. Similarly, vitamin D supplements are a must to get through this time of year, as we rarely see the sun.
However, there are also benefits to the winter weather: The first snow falls in November, making it more joyful to go outside than when it is just pouring down. The beautiful Christmas lights are being set up, so they are ready to light up the streets when darkness hits in the early afternoon. Ice skating rinks are popping up all over Tallinn, ready to transform me into Bambi on ice. Mulled wine can be bought everywhere, keeping me warm if I get cold. And, in case I get too cold, Bolt is there to take me home.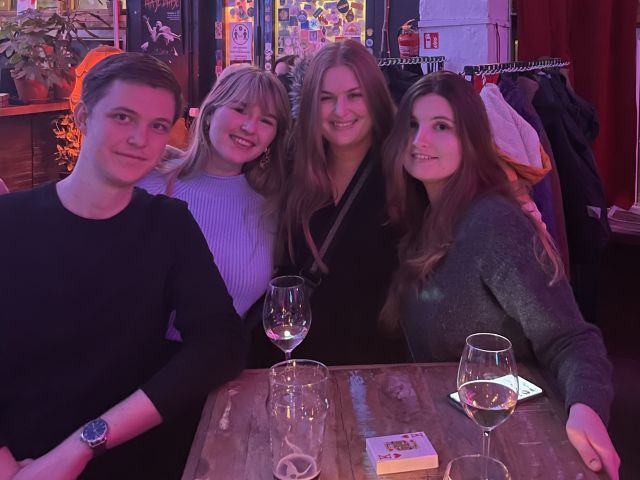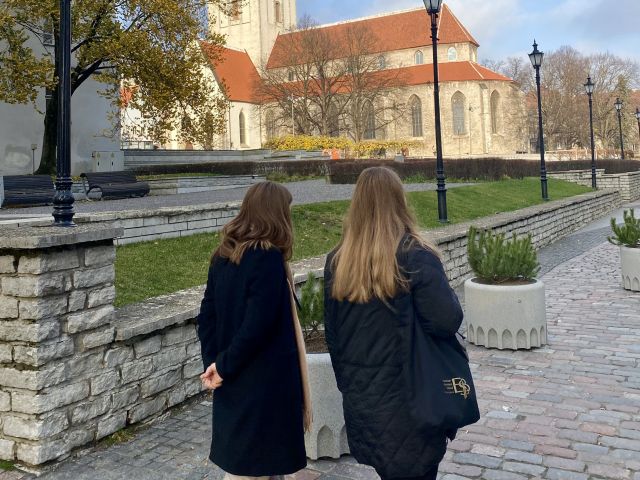 4. Bolt is your new best friend
Do you swear to Just Eat or Wolt on a Friday night? Do you take the metro home from a night out because a cab is too expensive?
Well, not in Tallinn.
If you live in Copenhagen, you may know Bolt as the company providing the green scooters randomly lying around the city. However, in Estonia, Bolt is so much more than the infamous green scooters.
Bolt was founded in Estonia and is regularly used as a case example by professors at the Estonian Business School. In other words, Bolt is Estonia's pride and joy. In addition to the (well organized) scooters, Estonia has Bolt cabs, Bolt Drive and Bolt Food. As I do not drive, the cabs are my favorite way of getting around if I'm not in the mood to take the bus. Five euros go a long way, and I am surely taking advantage of that while I am here. However, Bolt Drive is the best option when going on daytrips, and Bolt Food will deliver takeaways to your doorstep. And the best of it all? All the charges are way cheaper than in Denmark.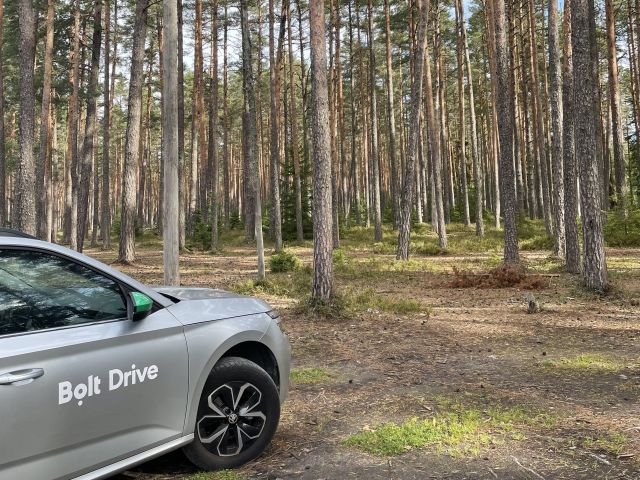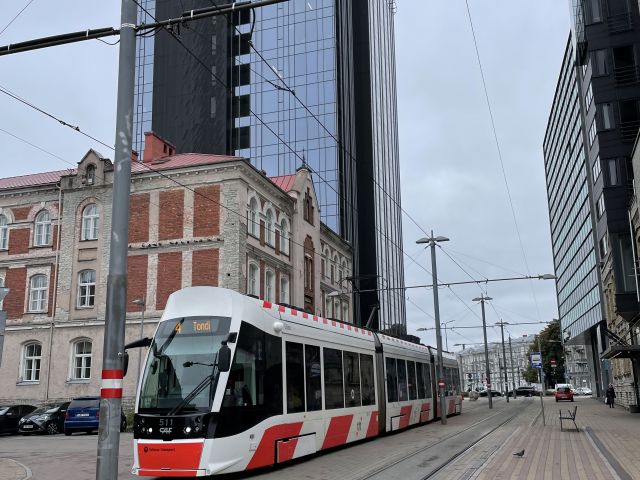 5. Enjoy your exchange
Estonia was not my first exchange choice. Not my second either – and it may be the same for you.
Although Estonia might not be where you wanted to go for your exchange, it will be an experience anyway. And therefore, my final tip is to simply enjoy being on exchange. Enjoy where you are, the people you meet, and the memories you make together. The crying, the laughing, the nights out, the cab rides home, the coffee meetings, the Saturday classes, the autumn beach trips, the 1:00 am meals at Hesburger, and even the Vana Tallinn shots. It is all part of the experience. Enjoy.