Step away from the modern world and be swept off your feet by fierce coastal winds and views… without leaving CBS
"We're all caught up in the digital world, so why not let your hair blow in the wind and the frost nip at your cheeks," asks photographer Janne Klerk. She hopes to inspire students and employees to venture out into Denmark's nature.
For three years, photographer Janne Klerk worked on the biggest project she has attempted to date in her 40-year career. She has spent countless hours in all types of weather, waiting for the right moment, the right light and the right gust of wind to capture the beauty and temper of the Danish coastline.
"All my other projects have been located inland, and it fueled a dream of being near the coast," says Janne Klerk.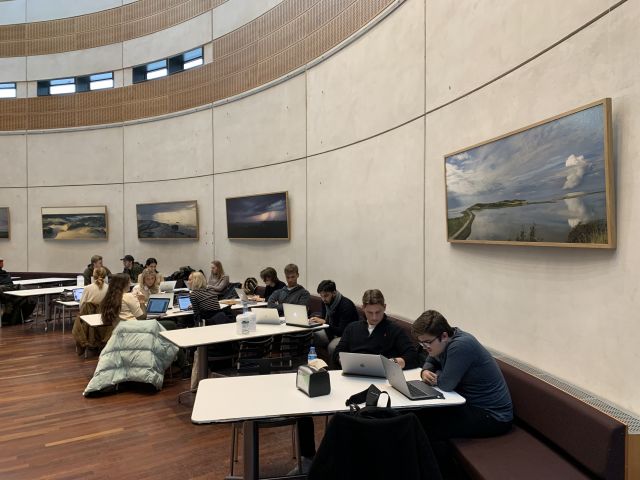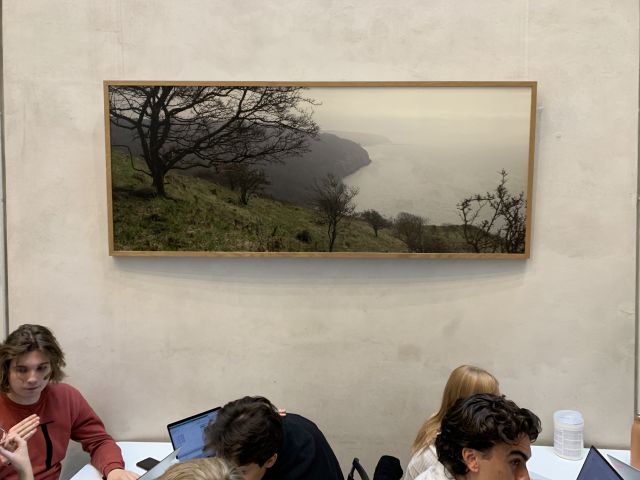 In 2008, she was one of 14 photographers invited to contribute to a large photo documentary project called "Denmark under transformation" (Danmark under forvandling) and chose to work on a sub theme about the Danish coastline. The project amounted to a series of books and exhibitions but after the project was concluded, Janne Klerk felt she was nowhere near finished exploring and documenting the Danish coastline.
"I find the Danish coastline really fascinating, with all its variety and contrasts, and I didn't feel I was even halfway done. Denmark is a small country, but throughout history, we have always been a coastal nation, because we have such a vast coastline. When you live in a city like Copenhagen, it's easy to forget that," says Janne Klerk.
In her travels around Denmark, she was particularly struck by the differences between the eastern and western coastlines.
"In this country, the wind is visible. The western wind is an ever-present force that shapes the trees and the landscape, and swallows up houses, whereas the eastern wind is so quiet and calm it makes the fjords very tranquil and mild, and that effects people's mindsets. Our personality and approach to life are formed largely by the nature around us. That really becomes clear when you travel and meet the locals living along the coastline. In my experience, having access to nature grounds you and gives you a robust mental strength, and I find that really appealing and very healthy," says Janne Klerk.
She has found that her project aligns with the urge to spend time in nature that a lot of people have felt since Covid-19 entered our lives, and she hopes that her pictures can inspire students and employees at CBS to venture outside the comfort of their everyday life.
"Today, particularly students are closely tied to their computers, the digital world and intellectual connections. By sharing my pictures with them, I hope that they will be inspired to connect with nature as well. I truly believe that a lot of people can find joy and a positive mental boost by stepping away from the modern world for a bit. I know I have, and I want to pass that inspiration on to others through my pictures," says Janne Klerk.