A one-day guide to Malmö: Where to go, shop, and eat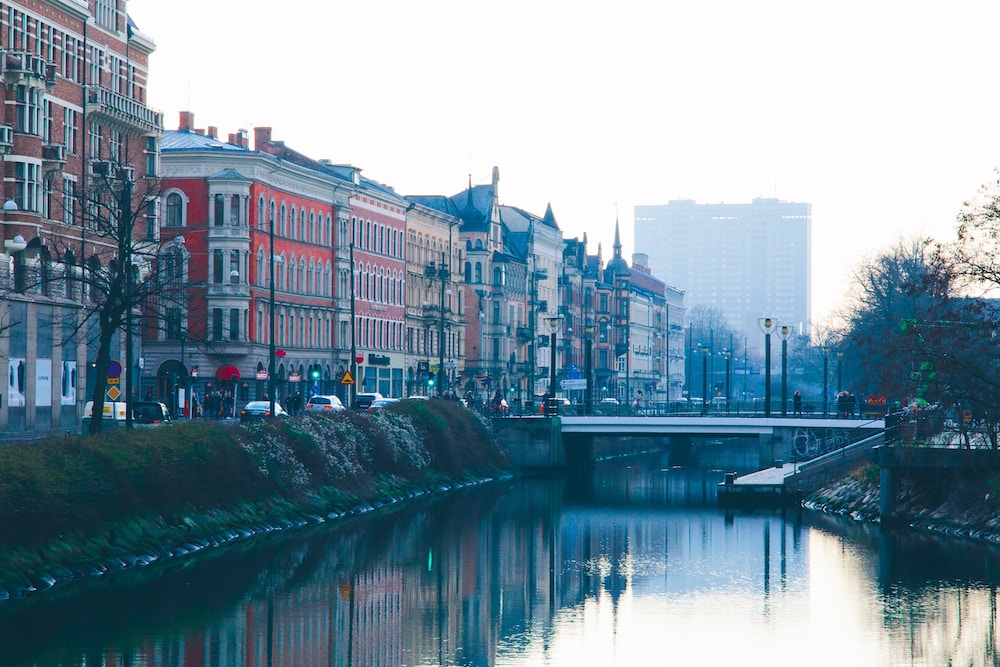 A mere 40-minute train ride from Copenhagen, Malmö is the ultimate place to visit for a quick breath of fresh air, according to our student writer Caroline Sølver. Here is her guide to a full itinerary for a day well spent in Malmö.
Who says you need to jump on an airplane and go to an exotic location to get that vacation feeling?
Less than 40 minutes from Copenhagen by train, Malmö is the perfect location for a true staycation. So, take a day out of your calendar, jump on that train and explore the third-biggest city in Sweden, which has so much to offer. From beautiful architecture to hip cafés, museums and great gastronomic experiences. Here is all you need to know to have a great day in Malmö.
Getting to Malmö
There are multiple ways you can get to Malmö, which is just 40 minutes away. You can drive. This is quick and convenient, but crossing the Øresund bridge by car will cost you about DKK 352 for an online ticket or about DKK 385 full price each way. Instead, a BroPas will set you back about DKK 310 for one year and then it's just over DKK 100 each way. Don't forget parking charges in the city – so it's best to fill up the car and split the costs.
You can take the bus or train. Flixbus departs from Copenhagen Central Station approximately every hour. The trip takes an hour and 15 minutes and costs from DKK 45 each way.
The train departs from Copenhagen stations that have regional train tracks. From Copenhagen Central Station, the trip takes just over half an hour and will cost you DKK 89 each way.
Breakfast in Malmö
You've just arrived in Malmö and your stomach is growling. It's important to start off your day of exploring Malmö in the right way – with the perfect breakfast and good coffee.
At Atrium, which is an ultimate hipster brunch spot, you can get smashed avocado, eggs and pastries. Noir Kaffekultur offers cake, freshly baked bread and chia pudding. And Kärleksgatan 3 serves avocado on rye, yogurt, juices and is famous for its gluten-free and vegetarian choices.
Exploring Malmö – museums, sights and experiences
You're now fueled up and ready to explore the city. Head to Lilla Torg (Little Square) for breathtaking medieval buildings. Admire the impressive City Hall. Take a walk in Slottstradgarden, a castle garden in the heart of the city. If you're into art, pay a visit to Moderna Museet, which features both permanent and temporary exhibitions.
Lunch in Malmö
After sightseeing and exploring, it's time to refuel with a good lunch. If you're looking for authentic Swedish food – meatballs of course – head to Två Krögare Bullen. Looking for something with less meat? The Raw Kitchen is your spot. If you can't decide and want lots of options, visit the Malmö Saluhall food market for great food.
Shopping in Malmö
Sightseeing and lunch done. Time for some shopping. It's no secret that the Swedes know what's up when it comes to fashion. They are the nation behind lots of great brands from H&M to Acne, Fjällräven, and Weekday. Of course, you can find all these brands in Malmö, which makes it a perfect spot for some retail therapy. Another plus is that goods are cheaper in Sweden than in Denmark, so you have the perfect excuse to go shopping.
Head to Lindex, a Swedish chain store with low prices. Shopping for gorgeous Swedish home décor and interior products? Granit is the place to go. Visit AB Småland to spice up your home, garden and wardrobe. Lastly, stroll up Södergatan, the city's main shopping street to make sure you don't miss out on any great bargains.
Coffee break in Malmö
After a few hours of power shopping, your legs are aching and your feet are tired. I have good news for you. An important part of Swedish culture is the concept called Fika. Basically, it means taking a coffee break, often accompanied by a piece of cake. In a more symbolic sense, it's an important ritual of the Swedes' lifestyle. And when in Rome, right?
There is no way around it, so you'd better take a coffee and cake break. Another bonus is that Swedes are great at baking. Visit Café No. 6, Lilla Kafferosteriet or Uggla Kaffebar. All these three cafés offer nice vibes and great interiors, a perfect cup of coffee and delicious selections of baked goods. Treat yourself to a kardemummabullar and your life will never be the same!
Dinner in Malmö
Malmö is renowned for its gastronomic experiences and wide range of great restaurants.
Mutantur, which is featured in the 2019 Michelin Guide, serves innovative dishes based on fresh, local produce. Bastard, another restaurant in the 2019 Michelin Guide – with a memorable name, serves a rotating menu that's updated every night. The selection consists of modern dishes that are great for sharing. If you're looking for something lower key, Mastio serves authentic Neapolitan pizzas baked in a woodfire oven.
Now, all that's left is for you to find a day in your calendar to go and explore Malmö. Hope you have a great time!