Teacher and students looking for hands-on experience create a business together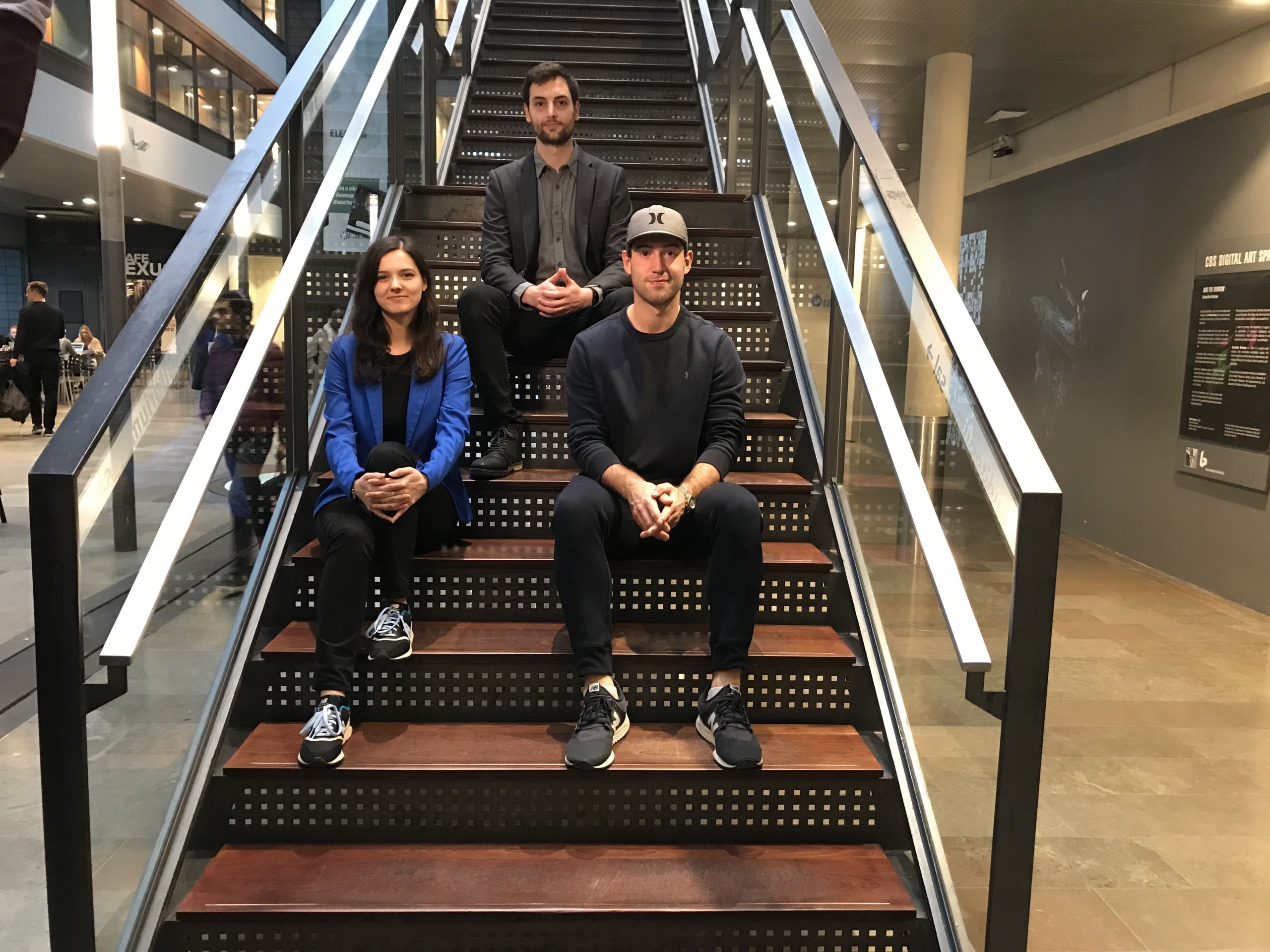 Assistant Professor Thomas Frick wants to 'fill the gap' between theoretical and practical learning in the area of digital marketing. Together with his students, he has created the platform MealonSU. "Creating a business as a learning tool has brought significant value to our learning experience," says Diana Dobre, a student on the course.
A few months ago, Thomas Frick, who teaches the course Digital Marketing Strategy and Technology, teamed up with his students and created the platform 'MealOnSU' for restaurant recommendations catering for students in Copenhagen. His aim is to create an innovative learning tool to practice digital marketing.
"Our goal is to fill the gap between theoretical and practical learning within the area of digital marketing. We intend to combine what is happening in digital marketing and why it should work with how it actually works in a practical context. It's a great opportunity for students to get their hands on marketing technology in a safe environment," says Thomas Frick, Assistant Professor at the Department of Digitalization.
Diana Dobre and Andreas Hansen Boers are two of the 60 students enrolled on the course altogether, and they agree that the course has brought significant learning value.
"Creating a business as a learning tool has sparked greater interest in the course incentives, while the innovative way of learning has also brought significant value to our learning experience," says Diana Dobre and continues:
"Given the chance to learn about digital marketing from a hands-on perspective has allowed me to explore and be more innovative and creative with my study and findings."
Andreas Hansen Boers thinks that "the opportunity to explore by yourself what it is like to deal with a real-life situation sparks greater interest in engaging with technology while also making the transition from university to working life more efficient."
60 students working together
When tested by students and approved, the restaurant makes the grade to be featured on the MealOnSU website with its selectively written recommendation. Thomas Frick explains how the business platform works with a focus on monitoring and assessing marketing campaigns rather than exploring the entrepreneurial side of business innovation.
He dives into explaining how the decision of narrowing down the target group for the platform to students in Copenhagen is not simply a move to tempt CBS students to pay attention, but also a strategic decision.
"By limiting the platform's target audience to students in Copenhagen, we are able to best utilize our limited marketing budget and reach a significant share of this target audience with our campaigns," Thomas Frick explains.
"Creating something for students together with and by students establishes an understanding that makes it easier to conduct tests and verify assumptions. Students in class can more easily relate to what their fellow students are interested in, and we can conduct some market research by surveying fellow students," he adds.
To make the most of the classroom and tackle co-ordination problems that arise with as many as 60 students, students are assigned specified work within nine organizational units – groups targeting different fields within the sphere of digital marketing, such as display advertising and search-engine optimization.
"The combination of assessing digital marketing procedures in a real-life context and then sharing our findings with one another truly takes the analysis to the next level," says Diana Dobre.
Critique of a glorified view
The course is intended to teach an understanding of digital marketing mechanisms while also evaluating and criticizing them, as this is crucial for reaching well-grounded academic knowledge within the field, according to Thomas Frick.
He touches on how a glorified view of digital marketing leaves firms overestimating its impact.
"Correctly assessing the effectiveness of digital marketing and sparking the best outcome for a firm involves exploring the various layers within the field," he says.
Are firms losing traction by simplifying their marketing data?
"The course teaches you to identify when and how the consumer's last click actually matters in the decision-making process, but also allows in-depth reflection on which previous happenings might actually have mattered more," says Andreas Hansen Boers.
Thomas Frick stresses how digital marketers need to transition from asking 'how many people who saw my ad made a purchase' to 'how many purchases do we generate when we advertise compared with when we do not' and how this will bring a fundamental shift in how marketing budgets are invested.
"Many firms and businesses are unaware of how to conduct experiments online and assess which marketing campaigns are actually beneficial, which leaves them with biased estimates of the effectiveness of their digital advertising," says Thomas Frick.
All the problems mentioned above are issues Thomas Frick and his students are aiming to beat.
By establishing their business platform for restaurant recommendations, they are able to assess the effectiveness of different marketing strategies by running various marketing campaigns and documenting how well they work – all by using a web analytics tool to find out where the traffic originates.
Thomas Frick raises another issue related to handling marketing data that contributes to difficulties when accurately assessing marketing value.
"As a marketer in a company, you might have an interest in reporting numbers that look good to your manager because your bonus depends on them. There are definitely incentive structures within firms that make it difficult to assess advertising effectiveness in the intended manner."
Consumers are also unaware of the marketing taking place around them, Thomas Frick explains, as he shares how this article could work as a short heads-up education session.
"I mean, asking for our story to be covered in CBS WIRE is a clear and definitely clever marketing move when wanting to attract visitors to our website. Essentially, what we are trying to do is piggyback on the traffic that CBS WIRE generates and the relevance that CBS WIRE has for students," he says.
Want to check out MealonSu? Follow the link below.
http://www.mealonsu.dk/?utm_source=news&utm_medium=press&utm_campaign=interview&utm_content=20191114-cbswire