'Surviving' an exchange semester in Thailand😉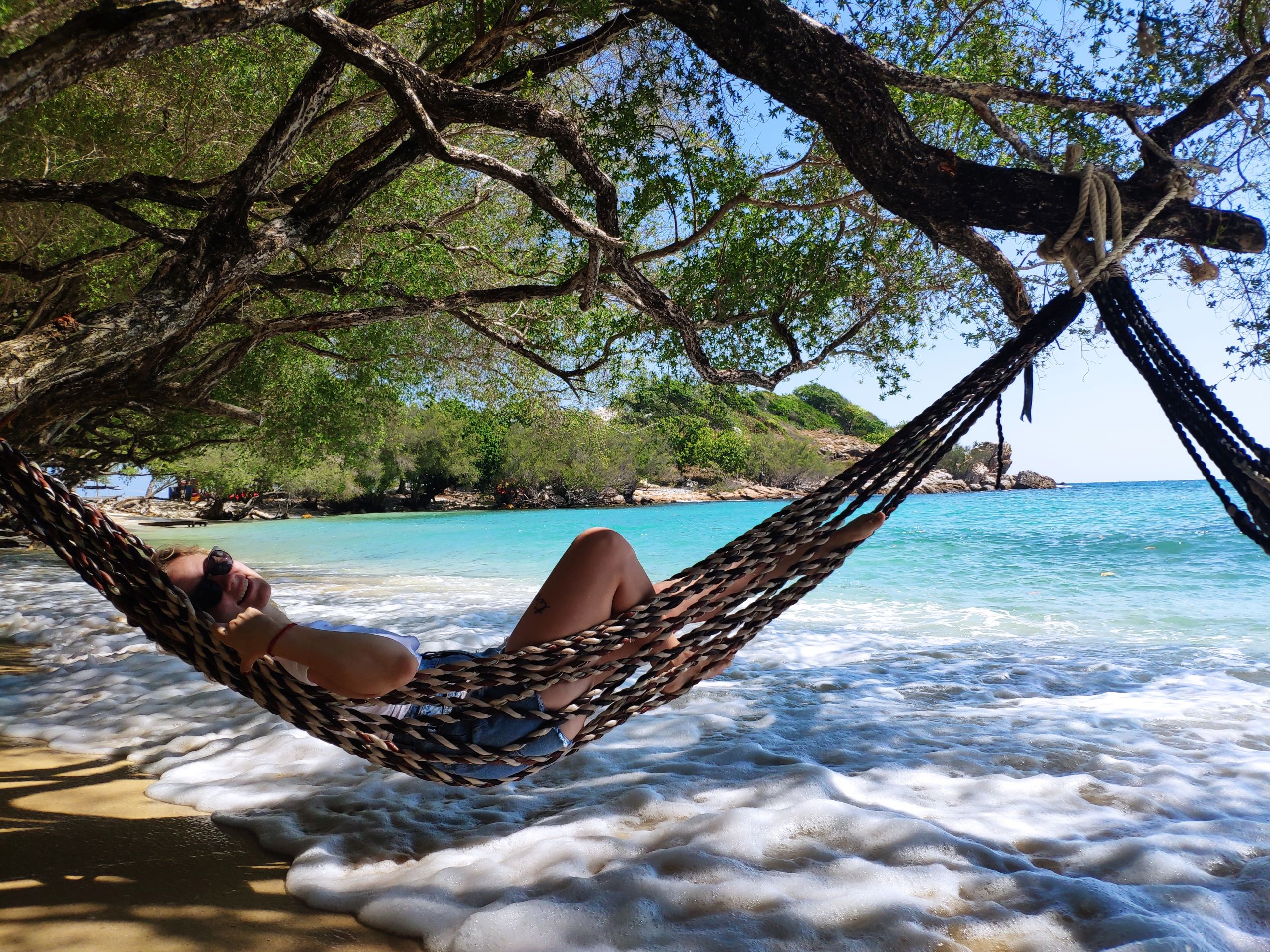 You have probably read a hundred if not a thousand tips on exchange semesters already, on the chosen country, on what to bring and not to bring, etc
In this post, I will try to give 5 tips for those of you going on exchange to Bangkok, but it might be useful for anyone going anywhere! It is hard to give advice to our generation, as we are used to travelling and experiencing new cultures, we have access to everything online, we are interested in international media, TV shows… but these few tips are small things I wish I had known before moving to a new continent.
1.Travel
Travel everywhere you can and your classes allow you to. And I can't stress this enough. I get it, we are all students, we are not known for swimming in money, but I am not telling you to go on a 7-day all-inclusive luxurious cruise. The good thing about Asia is that it is budget-travelling friendly – it is the destination of many backpackers, after all. So, put comfort aside for a few months and get to know the new culture from other places than the capital city – or any other big city where you will be spending your next six months.
During the past years, I have mastered budget travelling, and while that sometimes meant sitting on hard benches in insanely slow night trains or relying on train station toilets for brushing my teeth, it has always been worth it.
Here in Thailand, I have travelled by plane, local train, ferry and bus (or what was supposed to be a bus but ended up being a very sketchy van with a questionable fan that looked like it was going to fall on one of us and kill us). And I have survived – which means you can too!
Sure, the 10-hour bus ride to Krabi isn't going to be the most memorable one, but with the right book, right snacks and most importantly, right people, any bus/train ride can turn into a bonding experience.
So, get yourself a Lonely Planet guide on Thailand (or Southeast Asia) before exchanging, skim through it and get a rough idea of places you want to visit. Don't plan ahead too much, it won't turn out that way. Exchange is spontaneous, adventurous and above all, messy. Get used to making last-minute trips to visit hidden temples, waterfalls or railways from the Second World War, the more random the better.
A few personal recommendations to visit fairly close to Bangkok: Kanchanaburi, Koh Samet and Hua Hin. And a bit further from Bangkok, I'd say Chiang Mai and Krabi! Only one place I would suggest avoiding in Thailand: Koh Phangang while the Full Moon party is going on – honestly, there are even websites where you can find a death and accident archive. That can't be a good sign.
2. Prepare a "detailed" budget
Yes, thinking about money is stressful and annoying. Yes, I know we all think we can manage our money in the best way without needing an Excel sheet (or any other fancy app you might use for budget planning). But from my experience: no. At least I can't. I started my exchange program feeling rich, and halfway through it, I was already living on plain rice for lunch so I could afford to travel in January after finishing the semester.
So, as annoying as it gets, sit down in front of the computer and allocate some money for everything you want to do, including a 10% contingency fund for unforeseeable events like a trip to the doctor after getting food poisoning, for example – most insurance companies require you to pay the money upfront and refund it later, and private healthcare is not very cheap.
You don't need to be super specific and plan every lunch, just a rough idea of how much money will be allocated to travel, to nights out, to shopping, etc. Otherwise, you might be in the same position as my friends here when they wake up on Saturday and see their empty wallets. Nobody steels the money, they just got too many beers. For everyone in the bar.
And an extra tip in connection with money: bring more than one bank card. If you only have one bank account, you can easily get yourself an account in one of the newly famous bank apps such as Lunar Way or Revolut. They not only offer exchange-free transactions, but I have had the bad luck of having my common bank card blocked a few times because the bank mistakenly blocked it for suspicious activity, and while unblocking it is only a phone call away, it takes effort and time that you might not have on the spur of the moment.
Better safe than sorry – trust me on this one, I now have 4 bank cards. Also, don't fully count on opening a bank account in the host country, as it might be difficult for students who are staying less than 6 months.
3. Try to make local friends too
This one is not as easy as it sounds. During my exchange semester, all my classmates were either international full-time students or fellow exchange students. And, of course, you will hang out with other exchange students, that's normal, as you will all be living the exchange experience together: the excitement of a new country, meeting people from all over the world, getting frustrated together about the very complicated registration process, etc.
And after all, locals are there living their lives, with their friends, jobs, routines… They don't share the same feeling of "needing to seize every moment for the next six months". But having local friends will help you in several ways.
To begin with, you will get to know more about the culture first-hand, you can learn the basic words and phrases of the new language, they can teach you tricks that are only known after having experience of the place, and last, if you become close friends, you can visit them after the exchange visit is over. These are all advantages. Plus, in the case of Thailand, they can help if you need to call immigration, the dorm manager or a plumber… Who knows?
A few tricks to get to know more local friends: stick to your buddy, invite him/her for lunch every now and then, set up language exchange classes (this proved very successful in my case), join sports clubs – or any other club that the university offers, such as drama or yoga. And it doesn't matter if you have never played before, we are all beginners at some point.
4. Be open-minded about different standards
Things are slow? Order came wrong? As Thais love to say: "sabai" (roughly means everything's fine/relax – I see it as the Thai version of Hakuna Matata). It's essential for you to take everything easy when things go south. During daily activities, like getting food that differs from your order, try not to stress or debate about your original order. Unless you speak the local language fluently, the misunderstanding is everyone's fault.
Language barriers will make everything slower. Last month, I spent 30 min in the bank because I wanted to update my phone number associated with the bank account. And yup, there have been more times than I'd like to admit where I have eaten something different from what I ordered, but don't panic. They all want to help you as much as you want their help. It just takes a bit more time and patience.
Overcoming the cultural differences won't be easy, but bear in mind that even in Europe, not every country works at the same pace as Denmark, so try not to judge your host country by Scandinavian standards. Simply open your mind and live with it. After all, anything you might find "unbearable" (which I can guarantee you won't) about the host country will only be temporary for you.
5. No, don't bring your whole closet
Yes, I know it is hard, but believe me you are not going to need that T-shirt that you've had since 2015 and only wore twice, nor the propaganda T-shirt from Roskilde Festival that you can't seem to throw away despite the color not being the original one anymore. No, you also don't need to bring your own toothpaste. Last time I moved to Asia, I brought three suitcases only to find out 5 months later that I had only used about 40% of the clothes I brought with me in the first place. It's Asia, the land of e-commerce and cheap goods. Keep that in mind when packing.
And an extra one: don't forget those back home. In the beginning, it seems that your life is too exciting for those staying in the same place doing the same things as they are doing now. But even if they are living in the same routine, life is moving on for them too. And if you forget to check up on them, you will come back and be surprised. Your friends have new friends, they might have a new partner, a new apartment, a new job… These things are exciting in a different way than moving to a new country for 6 months, but they are still changes that you will want to be part of.
No need to text them every day but remember to call once in a while. At least to make sure they are alive, or that they still remember your name. With social media, keeping friends updated has become easier, but we all still enjoy a direct message saying "Hey, how you doin'" (as Joey Tribianni would say).
This blog post marks the end of my adventure in Thailand. Probably by now I am in Copenhagen enjoying good salmon, lots of gløgg, candles and hygge, and of course struggling (once again) with visa issues for my next adventure in Argentina.
These past six months haven't been a walk in the park. There have been ups and downs, times when I felt giving up was the best choice, "just buy a plane ticket back, it's not that expensive" played on repeat in my head during those long office days when research got repetitive, and guidance from my supervisor was inconclusive, but in the end, I am grateful it did not happen.
I have truly enjoyed this experience, accepted that moments of loneliness will always be around when you decide to go abroad, but remember that your loved ones are just a phone call away. Keep in mind that it is okay not to be okay, that an exchange semester will bring you lots of good moments, happiness, nice people and long-lasting memories – but that if you feel down for a day or two, take a deep breath, get some quality time with yourself and don't give up.
As I said in my first blog post: I didn't say it will be easy, I said it will be worth it.
See you soon!