Simple concept from CBS students can change Pandora's sales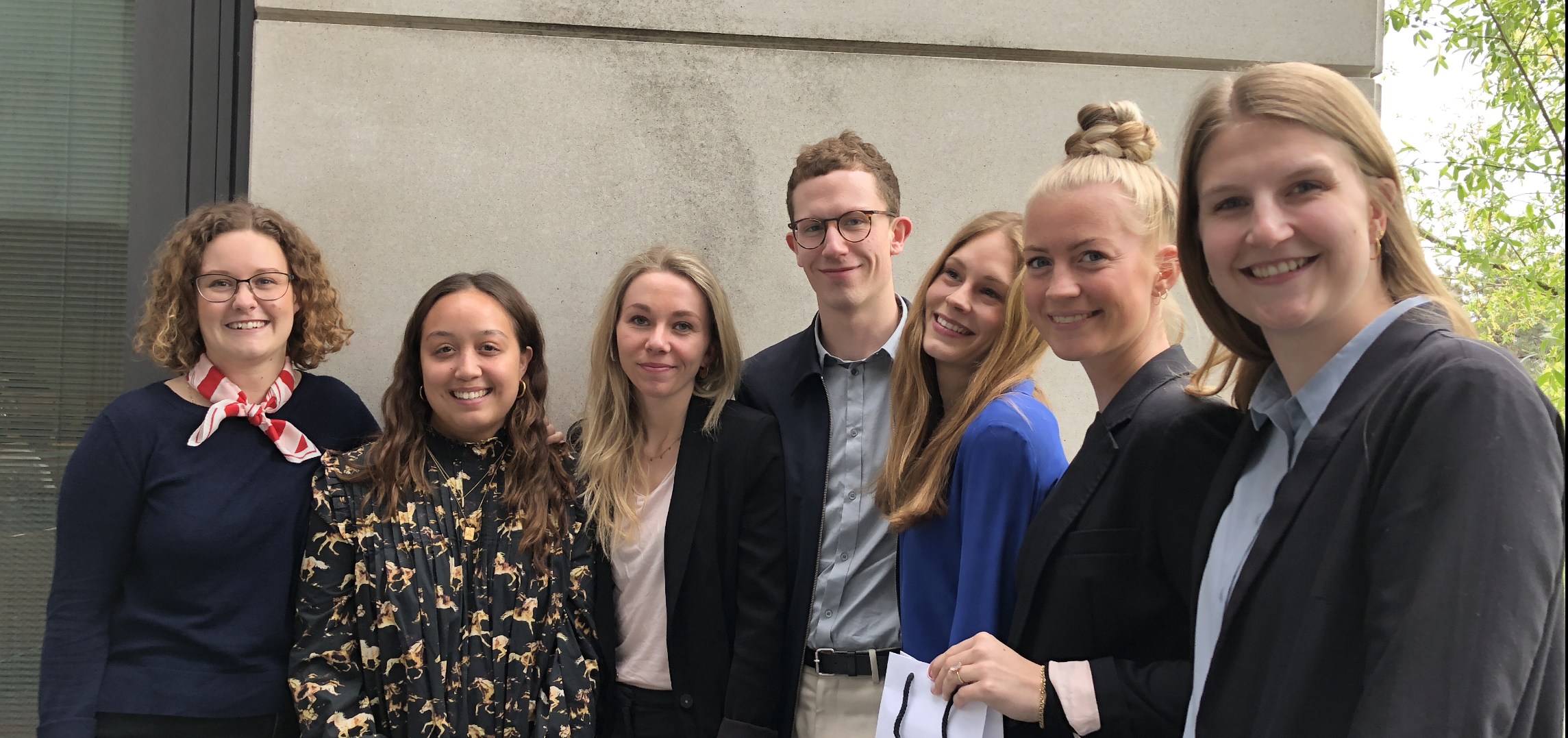 Fewer British men buy Pandora jewelry as gifts. CBS students were asked to crack the case and present solutions to Pandora's executive team. The live case format builds a bridge between theory and practice and it's here to stay, according to a CBS teacher and the person who developed the concept
Jewelry company Pandora has a problem: Fewer British men are buying jewelry as gifts. So how can Pandora increase sales among British men?
This was the case that students from the cand.merc.(kom) program at CBS were presented with about two months ago, along with about 60 pages of data from the company. The five groups of students from the program had to act like real agencies, find solutions to Pandora's issue, and present them to Pandora's executive team live on May 9, where one group was picked as the winner.
"We came up with a campaign and concept revolving around everyday life. We called it 'Simply Because', as we wanted to show Pandora that by making jewelry part of everyday life, you're not just relying on seasonal sales, such as Christmas and Valentine's Day, and can stretch it across the entire year," explains CBS student Cecillie Schaadt King from the winning group about the concept and continues:
"We discussed that we need to feel appreciated in our day-to-day lives and it's also the most unexpected time to get gifts. We get caught up in fiddling with our phones or taking care of trivial chores. But if you're given jewelry simply because you're a good mother, a best friend or a team player, you value it in another way."
The idea for the live case format came from External Lecturer at CBS, Kristian Eiberg, who is also the CEO of the communications agency RelationsPeople, and it's the sixth time he's been running it as an elective.
"The intention is to imitate the process of a real agency that aims to win a pitch. Instead of just reading about a campaign, the different elements in it, and the collaboration between an agency and a customer in curriculum, we aim to translate it into a sort of role play, where the students get a real case from a real company," he says.
Four people from Pandora's global marketing team attended the presentation from the five different 'agencies'. Afterwards, they gave the individual agencies feedback and announced the winning pitch. And Pandora found all of the presentations extremely valuable.
"This is a brilliant way for us to see what the students are learning and what ideas they have. And we get a peek into the future of marketing, and what we should prepare for," says Henriette Stensvik, Brand Director at Pandora.
One of the things that Pandora really liked about the winning pitch was the idea of making a handwritten note to accompany the purchase. Cecillie Schaadt King explains that if you buy a piece of jewelry for your mother, you can attach a note saying; 'Simply because you're my mum.'
"The idea about making a handwritten note and putting it in the box is very tangible and it's easy to do. It's definitely an idea I will suggest to Pandora," says Henriette Stensvik.
No ECTS, but lots of learning
Although the students spent two months on the project, they won't get a grade for it. They don't even get ECTS points. It's 100 percent voluntary and an addition to mandatory studies. So why even consider adding extra workload on top of your studies, job and other hobbies?
"Because we learn how to use the theories in practice. And doing it with a live case is something different, as we get to see how Pandora can use our ideas," says Cecillie Schaadt King and continues:
"But most importantly, I've learned to work with other students with different backgrounds, and have seen how we can complement each other in a group. That's been really helpful."
Elizabeth Björkqvist worked together with Cecillie Schaadt King, and she too has learned a lot from doing the Pandora case.
"When you pitch to a real company, you have to figure out what should go in the presentation because you want to make it as sharp as possible," she says.
Experienced communications professionals like me have a responsibility for the next generation of professionals

Kristian Eiberg
Simon Krogh, Teaching Associate Professor at the Department of Management, Society and Communication and Course Coordinator, thinks that the case format is an obvious learning format for students at the master's level.
"As a business school, we have an interesting dual role. When we educate students, we need to give them a rock-solid theoretical foundation. That's beyond dispute. But when students move to the master's level, they're only a few years away from putting their knowledge into practice. I think an elective like this builds a bridge to the real world, which is important for students to understand too," he says.
Making it mandatory?
Kristian Eiberg has been developing live cases at cand.merc.(kom) since 2006, but in different formats, and he thinks he knows why the live case format is growing in popularity.
"The students are very practice-oriented. Today, everyone has a student job because they want to use what they learn at CBS. It's the same with case competitions. And I think that the sort of adrenaline rush you get from doing a live pitch fits well with the students," he says.
So far, the live case project is a voluntary elective, but Kristian Eiberg hope that the live case could one day become a mandatory part of the Marketing Campaigns course at the cand.merc.(kom) program.
"It's our ambition that the live case becomes a mandatory part of the course. Students ask me 'Why isn't it mandatory?' and I know that other teachers are interested in the format too," he says.
Simon Krogh thinks it would be great to have it as a mandatory part of the program and part of the exam too. And he thinks it would fit in well with a lot of courses at CBS.
"For this elective, the students made campaigns that are very much in line with what happens in the real world, and I think it would be possible for a lot of study programs and different types of courses to implement the practical part too. Especially for programs that are very practice-oriented," he says.
When Kristian Eiberg develops content for live cases, he spends several hours finding the perfect company with a real-life challenge that's relevant for the students to work on. But wouldn't it be much easier to just find a case in a textbook and ask the students to solve that instead?
"Experienced communications professionals like me have a responsibility for the next generation of professionals. Someone paved the way for me, and I would like to do the same for the next generation so they can become well-versed within the field. This is what drives me when I put time and effort into making live cases," he says.