Should CBS ban alcohol during intro week?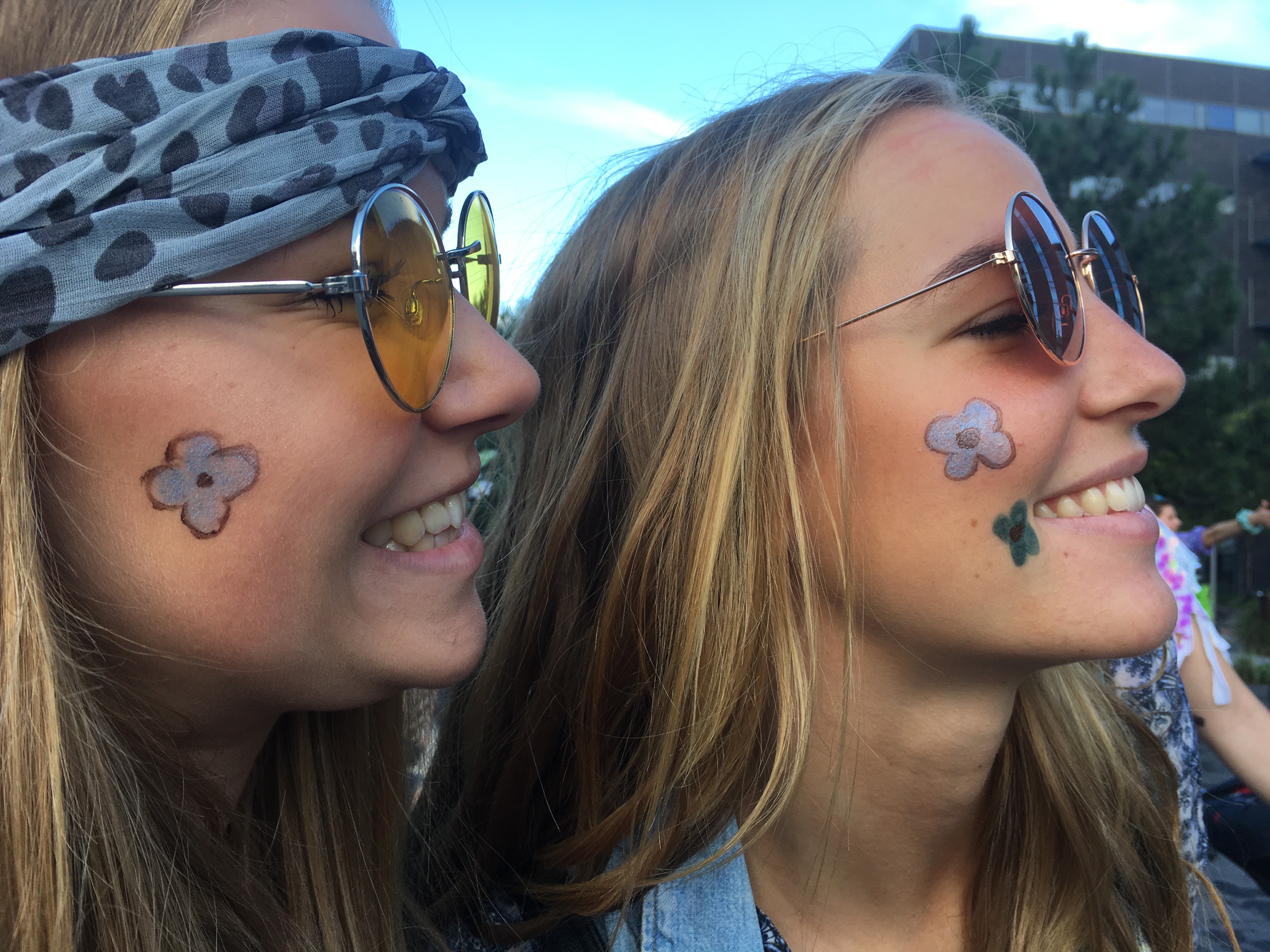 Three years ago, CBS was heavily being covered by the media, as students reported humiliating and sexist activities such as licking whipped cream off bananas during the intro week. Before the semester start in 2016, new rules were introduced, and they seem to be paying off. But still, CBS is not ready to ban alcohol during the intro week.
In the fall of 2015, new CBS students stepped forward and talked about insulting activities during their intro week at CBS. Activities such as licking whipped cream off bananas placed in between the legs of men, quizzes asking the students to reveal private details about their sex life, and building vaginas out of condoms and kitchen utilities.
The incident caused CBS to form a committee aiming to revise the intro week concept, and they came up with a set of rules which were introduced before the semester start of 2016.
For example, the new set of rules require that the intro guides sign a code of conduct, which demands that a least two intro guides are sober during all of the activities during the intro week, no drinking before 5 PM, and no consumption of hard liquor. And so far, they have paid off, says Annemette Kjærgaard, the Vice Dean of CBS.
"We are experiencing a lot less extreme situations when compared to the past. But students still report heavy drinking as a problem, which means our work isn't done yet," she says and expects that the number of comments about the alcohol consumption will actually rise – not fall. And that's a good thing.
"By focusing on the intake of alcohol, you make it more legitimate to comment on it. I believe we will see a wider range of comments from students who don't necessarily agree with the combination of certain activities and alcohol. And that's positive, as it encourages us to continue working on how to put together the best possible program for the intro week," she says.
Alcohol or no alcohol?
Before the intro week, the intro guides complete several courses in which they share knowledge and ideas with previous intro guides on how to come up with fun activities without having alcohol in the mix.
"We want to make the students, and especially the intro guides, understand that the intro week doesn't necessarily have to be one big party, but a place where people can meet each other on equal grounds," says Annemette Kjærgaard.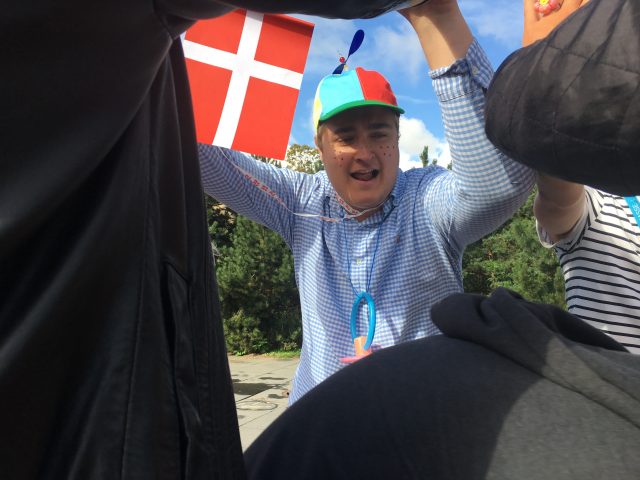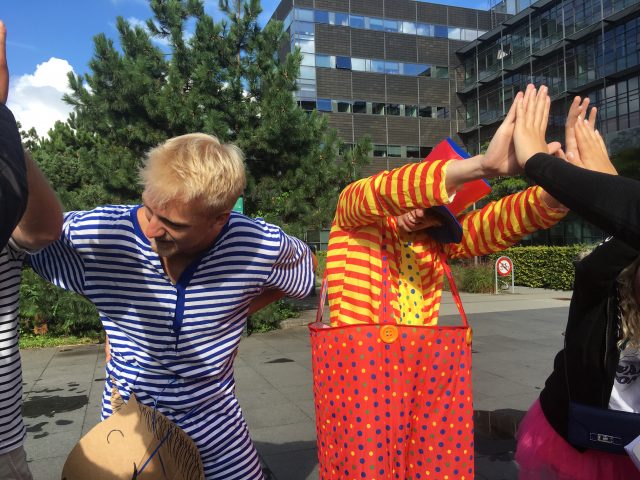 Some of the programs at the Technical University of Denmark have alcohol-free intro weeks. If alcohol seems to be causing the most problems among the new students at CBS, why does CBS not ban it during the intro week?
"We have been discussing exactly this, but CBS Students thought it was taking it too far. And I understand their point. Maybe in the future, we will have an alcohol-free intro week or alcohol-free days, but that's not where we are heading right now," says Annemette Kjærgaard.
Xander Coleman, Vice President of CBS Students and intro guide at CBS, has been part of the discussions with Annemette Kjærgaard on how to improve the intro week concept. And taking alcohol out of the intro week is – as it is right now – not something they consider voting for.
Can you name one good reason for drinking during the intro week?
"Hmm, that's a tough one," he says and continues:
"Alcohol is a part of the Danish culture, a culture which we can't change. Drinking has a place, and if used correctly, is not a bad thing. It's a good way to make it easier to bond with and talk to new people," says Xander Coleman.
"But that being said, the intro guides are free to design their intro week activities however they like – with or without alcohol. It's basically all about putting together an intro week program which is as inclusive as possible," he says.
He does not believe that introducing more or stricter rules concerning alcohol will make a difference, instead, he prefers focusing on inclusivity and discussion, so that the intro guides can carefully consider when and where alcohol is needed in the program.
"The new students coming in are adults who are legally able to drink and we should not be controlling what adults can or cannot legally do," he says.
However, if the new students overwhelmingly ask for less or no alcohol during the intro week in the following evaluations, Xander Coleman is open to discuss an actual ban. But he would not prefer to go there.
"If a lot of students would comment on and ask for a ban, it could be something we would consider. But I think it would be better if the individual programs adjust their program to make sure that they best fit the different groups of students represented in that line, rather than making top-down decisions," he says.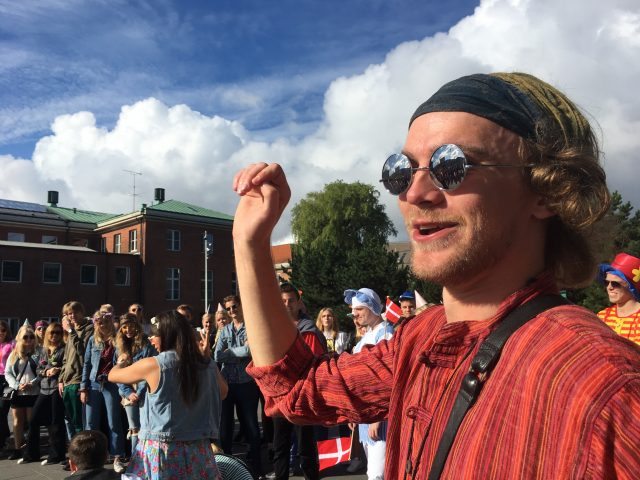 Vodka for breakfast? No thank you
The rules have, according to Annemette Kjærgaard, been received with mixed feelings. But to her knowledge, most of the students are satisfied with them.
"A student told me that it was nice not having to be woken up in the morning and asked to drink a shot of vodka before anything else," Annemette Kjærgaard recalls.
Apart from requiring the intro guides to sign a code of practice, CBS also asks that the programs for the intro weeks are discussed and accepted by the different study boards. This is required in order to make sure that there is a balance between social activities and scholarly content about what it is like to study at CBS. But CBS cannot ensure that all of the rules are being respected.
"Some have been very careful about respecting the rules, while others have been a little looser. But there is a general understanding that it has been necessary to come up with the rules due to the cases where things got out of control, and we address the cases where the rules are not obeyed," says Annemette Kjærgaard.
Diversity and inclusion on the agenda
Even though the discussion of alcohol during intro week seems to never end, Annemette Kjærgaard is ready to move the focus away from alcohol.
"I'm quite sure that the intro guides and the students get the message about alcohol, so we have decided to talk about diversity and inclusion during the intro week," she says and continues:
"The intro guides need to understand that they are responsible for a mixed group of people with different preferences and needs. What might seem fun for an extrovert is barrier-breaking for an introvert. Therefore, we need to talk about diversity and inclusion," she says and explains that the students who chose to become an intro guide next year will receive a course in diversity management, which is designed using input from the Council for Diversity and Inclusion at CBS.
"A course in diversity management will not only give the intro guides an understanding of creating activities which are fun for themselves, but it will get them to think about the diversity of a group. We can't make everyone happy, but we can do our best to make the intro week comfortable for the majority of students taking part," says Annemette Kjærgaard.