CBS has got all gender toilets signs – what do you think about them?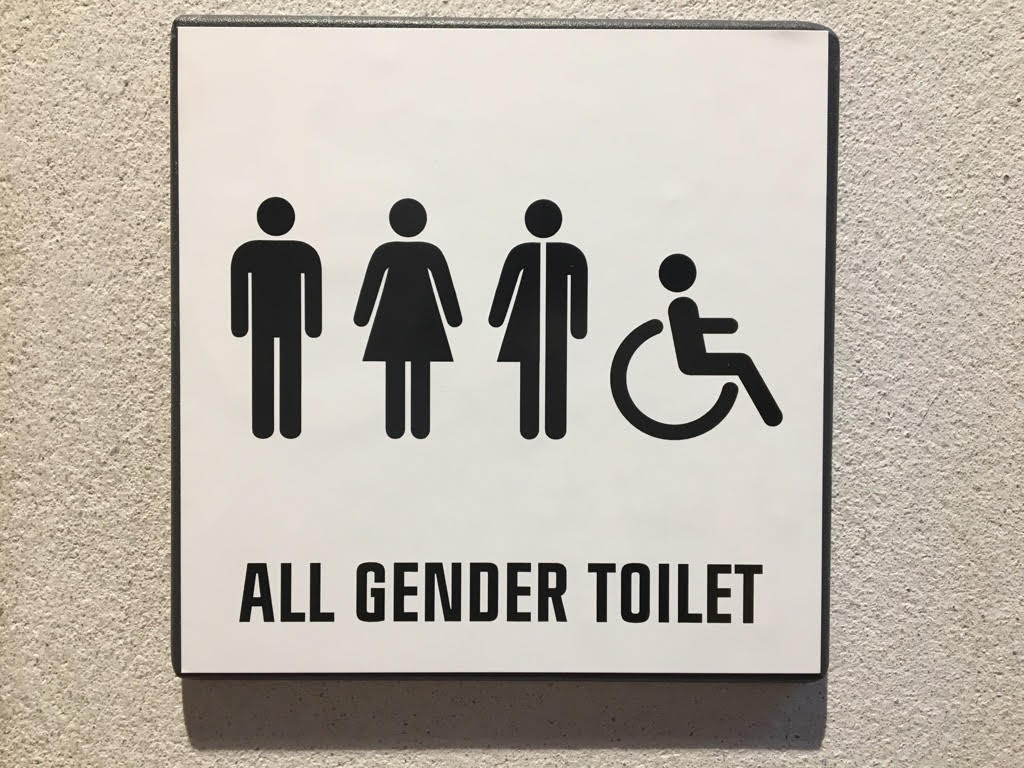 CBS has decided to change the signs by the toilets at the Solbjerg Plads campus so as to include people of all genders. The newest addition is a person split in two; one half being female and the other male. But for a little while longer a sign with a mother who is changing her baby's diapers can still be found at CBS. And that is sending mixed messages, explains a gender researcher at CBS.
Mr. and Mrs. Toilet have got a new friend; all gender.
At Solbjerg Plads, 22 traditional toilet signs have been changed by adding a person split in two; being half female and half male.
The signs have been put up to make the trip to the loo more comfortable for everyone, explains Malthe Gaarden, the CBS student who proposed the idea and who is a member of the Academic Council at CBS.
"It draws attention and sparks conversation about gender issues. Also, students who identify themselves as transgendered will feel more welcomed and included," he says.
Malthe Gaarden has been in close contact with the LGBT Ungdom (Denmarks leading LGBT-youth NGO) and transgender/non-binary students in order to find the best solution for an all gender toilet sign, and he is pleased with the outcome, which he believes is sending a powerful statement of diversity at CBS.
"I'm satisfied with the signs. It's a really good solution. Universities are important because they shape society and at the same time reflect what society should be like," he says and explains that he also suggested to just write 'toilet' on the sign and nothing else, but the Council for Diversity and Inclusion deemed it not controversial enough.
The signs put up, so far, are a preliminary but permanent solution, and it might be expanded to CBS' other campuses as well.
Sara Louise Muhr, a member of the Council for Diversity and Inclusion, and a researcher working within the field of gender studies, was one of the people pushing for the all gender toilet signs. She says that the signs were meant to stir up a little bit of controversy.
When asked about whether it's a gimmick, she answers: "Of course, it's also a gimmick, but it's one that is important. These signs raise awareness and create discussion about the root of the problem, which is a stereotypical and binary perception of gender. That is important if you want to make a change. Because in Denmark, one of the biggest problems is the illusion of equality," she says and adds:
"When students come with suggestions like this, we need to listen and show them that we think its important."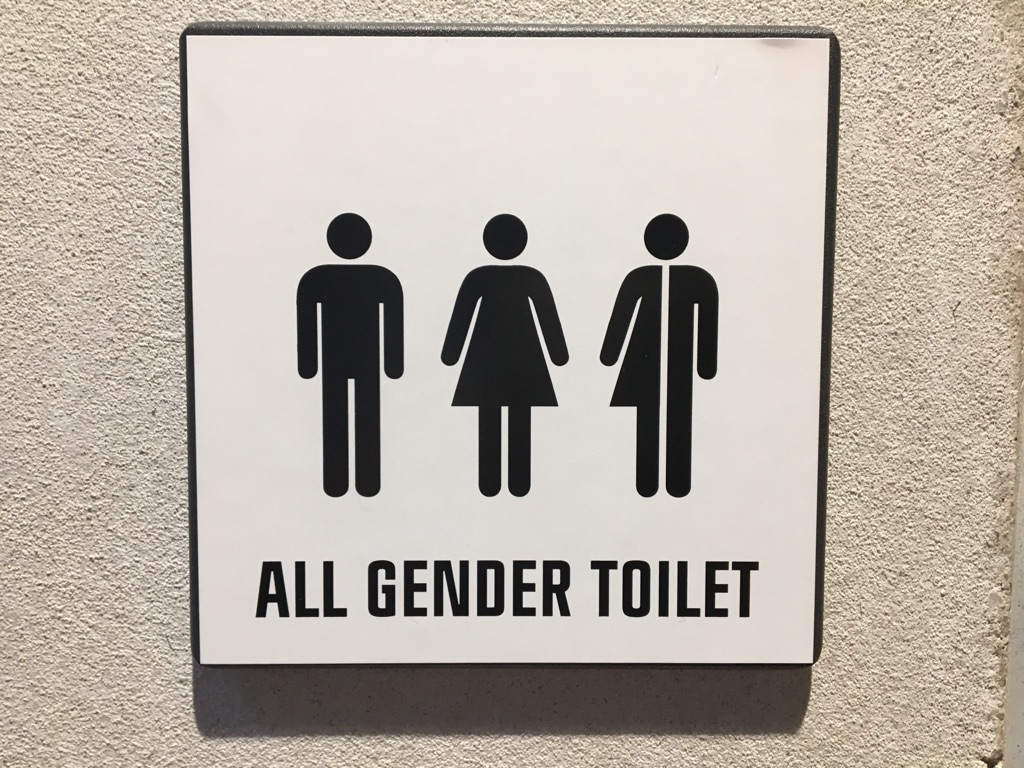 Supporting those who identify themselves as transgendered at CBS is a step in the right direction, and it certainly takes some gallantry and boldness to take that step.
But what about the poor mother that still has to be the one to change her baby's diapers. In our modern society is the father not also liable to change poopy diapers once in a while?
Sara Louise certainly believes so, and according to her, the mother changing diapers sign is reinforcing gender stereotypes just as much as the old toilet signs.
"Although, it by law is possible to split parental leave, in most cases, the mother, assuming it's a heterosexual couple, takes most of it. This is detrimental to womens' careers, but also for men's participation in their children's upbringing. Still, however, women often get bullied for not taking leave, as they are stigmatized as 'bad mothers' and many men get bullied – or teased – if they take leave, especially if they take half, which is still very unusual. This reinforces gender stereotypes and a segregated job market."
Changing the baby diaper sign is the next project on the Council for Diversity and Inclusion's plate, and according to René Steffensen, the Director of Campus Services, they will have a new version of the woman changing a baby's diaper sign during the week.
Sara Louise hopes that the new sign will be equally provocative, so as to continue the debate around gender stereotypes, gender pay gaps, and equal opportunities for everyone despite how we do gender.
"The best way to begin addressing the problem is to raise awareness. These signs might be a small piece of the puzzle, but it is the small things that drive value politics and hopefully, the change of signs will signal what we at CBS find important and the right thing to do – and inspire other people to care as well," she says.
The newly proposed Handicapped/Baby changing table sign