Six good reasons to become a Buddy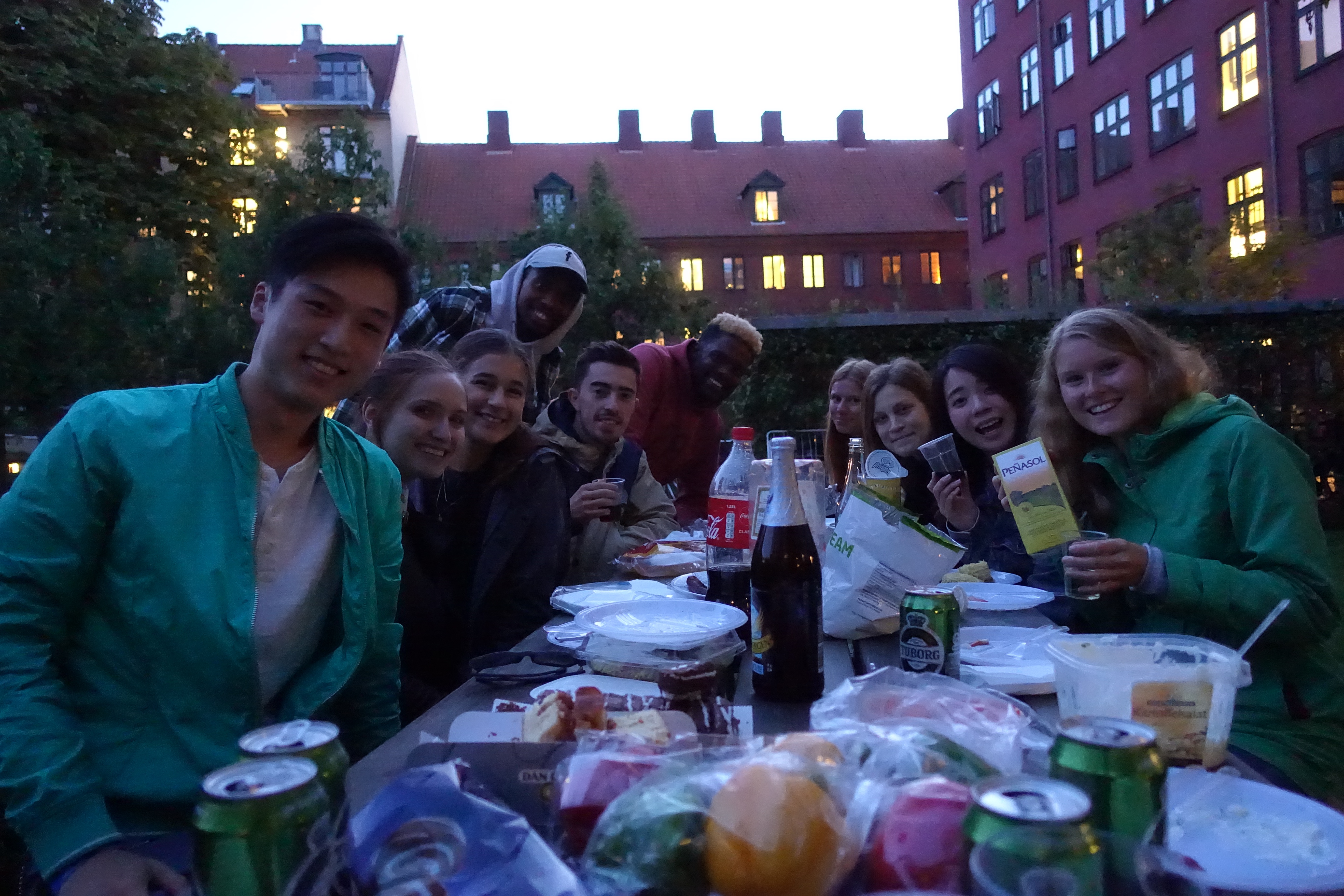 Moving to Berlin on her own inspired Caroline Sølver to join the Buddy Program at CBS. She gives six good reasons for why you should join - one of them is getting friends for life.
I know what it feels like to be the new one. To not know anything or anyone. It is exhilarating, it can get lonely, and it is definitely tough. When I moved to Berlin – alone – after high school, I especially felt this way. And when I started studying at CBS last year, I definitely felt it too.
When I came across the Buddy Programme, I immediately thought that it is such a great idea. To help out and befriend the exchange students who are excited, nervous, and maybe a little lonely when they arrive to Copenhagen.
I also thought about how nice it would have been for me if I had a buddy to show me around and help me get settled when I moved to Berlin. I instantly knew that I wanted to sign up for the programme. Worst case scenario? Spending a few hours for a few days helping out the exchange student. Best case scenario? Making friends for life.
Luckily, the outcome for me was the best case scenario. I was assigned to two exchange students, one from Germany and one from Taiwan. They are both awesome and it has been so much fun showing them around Copenhagen, barbequing, and going out for coffee. I've even got a chance to practice my German, which is a total plus.
And now you might be thinking, "oh, this sounds fun, but why should I become a buddy?"
You will get a new aspect of culture
Most lecturers at university love to talk about culture. What it is and how it is defined. One thing is learning about culture in school…. Another thing is experiencing it in person.
What does a student from Taiwan think about the selection of food in the supermarket? And isn't it funny that she mentions that she noticed that the Danish girls at CBS have two bags – a big one for books and a laptop, and a smaller one for the more important things such as their phone, cards, and keys? What do the exchange students think about biking, the prices in Copenhagen, and what is their party culture like at home? These are all questions that you will get answered by a buddy.
You will improve your language skills
Maybe you want to brush up your German, maybe you always dreamed about learning Chinese, or maybe you simply want to improve upon and practice your English. Having a buddy can help you with just that. And the best of it all is that you even get to ask for the nationality of your buddy, meaning that if you are looking for someone who speaks Chinese, you can apply to get a Chinese buddy. And the same goes for German or English.
You will make friends from all around the world
Another thing that you are able to do when registering to be a buddy is to add your friends and make a buddy-team. Encourage your friends to register as well, and once your buddies arrive, you can all go out together. You will have your own little group of people from all over the world and you will have a great time. Chances are that you will make friends for a lifetime and this is the best excuse to travel all over the world and visit them all in the future. Maybe you will even get a place to stay.
You can add it to your CV and application for studying abroad
Having the buddy experience is something you can definitely add to your CV. It shows that you care about people, have an interest in other cultures and languages, and that you are active and motivated. After having been a buddy, you even get a diploma as a way to display your cultural and linguistic interests.
You can get the opportunity to see and try new things
Last but not least, because there is a long list of positive sides to being a buddy, you will also be able to take the buddy experience as an opportunity to do things you don't usually do. Be a tourist in your own city! Go on a canal tour excursion, enjoy the view from Rundetaarn, or do some of the things you always wanted to do and see.
You will participate in parties and dinners
As a buddy, you are encouraged and expected to pick up the exchange student from the airport, show them to their residence, and help them become familiarized with CBS. The rest is up to you. Maybe you want to show your buddy how The Little Mermaid looks or maybe you just want to have a coffee and talk. The students have a tight introduction schedule with lots of activities planned. For some of the activities the buddies are also expected to participate. There are a few parties and dinners planned, and they are all a lot of fun.