Pack your bags, we are going to Denmark!
Manisha Bachheti decided to move to Denmark with her family out of thin air. Solely based on a gut feeling telling her that Denmark was the place to be. Her gut feeling was right. But what are the odds of getting a job which involves a project taking place in the small hometown that you just left? Not that big. But it happened to Manisha Bachheti at CBS.
Usually, when moving to an entirely different country, you would have a plan. You move because you got a job offer or got accepted to a university, and you probably go there knowing that you'll have a place to live as well. That was not quite the case for Manisha Bachheti, external lecturer at CBS.
In July 2014, Manisha Bachheti came all the way from Delhi, India to Copenhagen with her husband and nine-year-old son based on a gut feeling telling her that Denmark would be a nice place to live and work.
"Back in Delhi I got this feeling that I wanted to do something else with my life. I wanted to explore the world. My husband was travelling a lot in Europe and Scandinavia with his job, and had the opportunity to transfer within his job. And at the time it then happened to be easy to get a visa to Denmark, so I thought we would give a try. Even though it was all based on a gut feeling, and we didn't know anyone there," says Manisha Bachheti, who is part of the Department of Management, Society and Communication and teaches marketing at CBS.
I think, I was sort of destined to be here

Manisha Bachheti, external lecturer
When arriving to Denmark, Manisha Bachheti's husband was the only one who had a job, Manisha Bachheti didn't, and they didn't have a place to stay either. So, they checked in to the Radisson Blu hotel at Falconer Allé and stayed there for 10 days. From there, things just went surprisingly well.
What are the odds?
Through Manisha Bachheti's husband's network they found a flat in Frederiksberg. Their nine year-old-son started school, and Manisha Bachheti's CV was distributed throughout her network. Somehow her CV ended up at CBS.
At that moment, Sudhanshu Rai, Associate Professor at the Department of Management, Society and Communication, was looking for a colleague within marketing and he saw Manisha Bachheti's CV and asked if she would be interested in helping him with coordinating a project in India. Although, as it turns out, it was not just anywhere in India.
"Sudhanshu Rai asked me where I was from in India, and I told him that my hometown was Rishikesh. He jumped up in excitement and told me that his project had to do with that town as well. That was just a weird coincidence," says Manisha Bachheti and adds that she then got to see her parents, when she went to India in relation to the CBS project.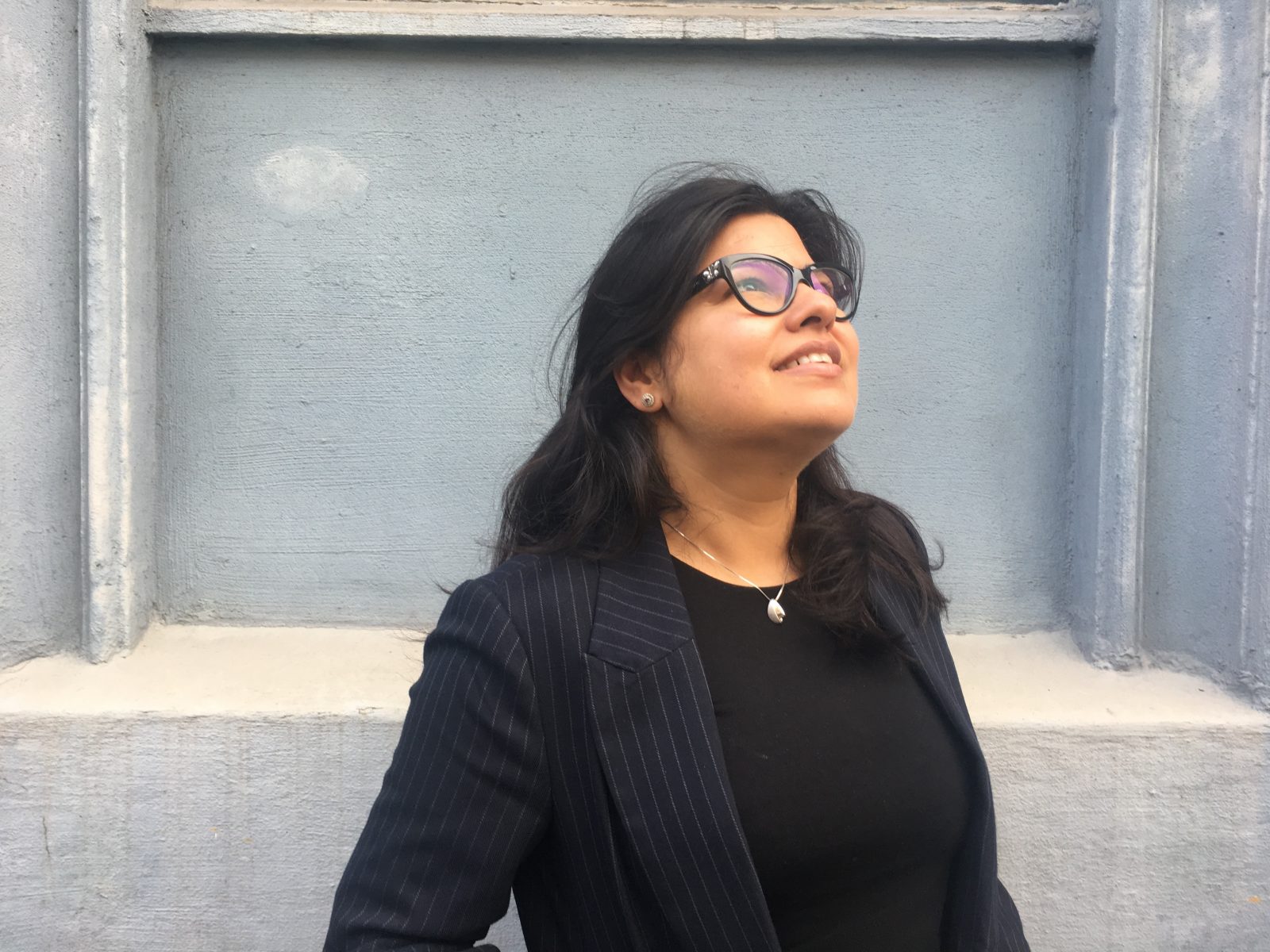 Since then, Manisha Bachheti has been working at CBS, and now she is running a course that focuses on marketing in emerging markets in the master's program in Business Language and Culture.
"Since I came to CBS, there hasn't been a dull moment," she says and pulls a smile.
Denmark – the capital of work life balance

One of the main reasons why Manisha Bachheti wanted to leave India was because of her work life balance.
"In India, everything is hectic. You often work late, and you can spend a lot of time on transportation. Naturally, I didn't have much time with my family. Before arriving to Denmark, I had a plan that involved having a better work life-balance. And now I've got that," she says.
Upon arriving to Copenhagen, Manisha Bachheti was worried about her son. He too left everything and all of his friends back in India to come to a country where he couldn't understand the language and didn't know anyone. But as proven many times before, kids settle in pretty quick.
"He was the one who adapted the fastest. He learned to speak Danish fluently within nine months, and his teachers say that you wouldn't even know that he came to Denmark as a nine-year-old. It sounds like he has been speaking it his entire life," she says.
A place to call home
In general, the Bachheti family has taken up a lot of the Danish culture and values, and they feel like they fit in very well. Considerations of going back to India are, therefore, not in the pipeline at the moment.
"Being in Denmark has, from day one, been amazing. The Danes are really kind. They hold the door and smile for you. I also love the nature, the fresh air, and the clear sky. I love looking at the sky here. Especially at sunset. I don't miss smoggy Delhi one bit," says Manisha Bachheti and adds:
"I think, I was sort of destined to be here," she says.