In just one day 'be careful' changed to 'students are required to come home' written with Caps Lock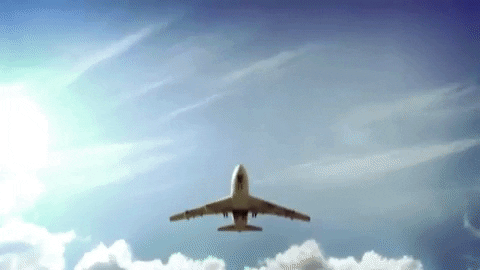 One was afraid she could not come home from Singapore, another decided to stay in Ireland, and a third is now juggling with classes at 3 AM after returning to the US. Three exchange students share their experiences of how the coronavirus and the global lockdown have affected their trips abroad.
When the borders of many countries started closing in mid-March, students abroad had to make decisions fast. Should they stay in a foreign country, or go home instead?
Because what should you do when your home university pleads with you to return from the exchange trip of your dreams? Do you just pack up and leave right away? And how do you cope with mixed information on whether or not you can cross the Danish border? Do you then risk leaving an otherwise safe country? And what if you have rented out your flat in your home city and cannot live with your parents because they are at risk? Do you then stay abroad and wait it out?
These are some of the questions three students that CBS WIRE has talked to have faced while abroad. Questions like that deserve more time to answer than just 24 hours or less.
One of the affected students is Conner Franke, an exchange student from the Kelley School of Business at Indiana University in Bloomington in the US. He enjoyed two full months of his exchange trip at CBS before having to head for home. But he was in Greece when he received the message to return to the US.
"I was walking along the beach in Greece on March 12 when I got an email from my home university that advised its students to be careful abroad and avoid travel. Alright, I thought, I'll return to Copenhagen in a few days and stay put. Little did I know that before the end of the day, I'd be booking my flight home to the States," explains Conner Franke in the morning, US time via MicroSoft Teams.
In the next email, the university recommended that some of its students should come home.
"I'm not doing that. I'm not coming home," explains Conner Franke about his reaction to that email.
But then a third email with a clear message ticked in. Written in bold caps: "STUDENTS ARE REQUIRED TO COME HOME."
"I received all those emails within one day– I didn't want to believe it. I called my dad, who was understanding of my denial, but ultimately told me I needed to be home within the next week. Still in disbelief, I booked my flight for exactly seven days from then," says Conner Franke, who left Copenhagen on March 19 and continues:
"It all happened so fast. I knew that, of course, so many others were much worse off. After all, I was on the sunny beach in Greece and being 'required' to return home to my family who were healthy and could provide me shelter, free of charge. Despite knowing this, I still struggled throughout the coming days to come to terms with the fact that I'd be leaving Copenhagen, the city I'd dreamt of living in for years and gone through great efforts to reach."
"The situation was under control"
At about the same time, Conner Franke was instructed to come home, Oana Alexandra Miron was on the other side of the world for her mandatory exchange trip to Singapore as part of her BSc in International Shipping and Trade.
She had arrived at the beginning of January, and she too had witnessed how everything went from bad to worse in a matter of days.
"It was really strange. It felt like the situation in Singapore was under control, and I wanted to stay rather than return to Europe, which had thousands of cases," she says via Microsoft Teams from her apartment in Copenhagen.
But with her university in Singapore closed and almost all her roommates gone hours after they received messages from their universities to return home, it impossible to stay, explains Oana Alexandra Miron. But could she get home?
As a Romanian citizen with no permanent Danish residence permit, it was unclear whether she could even return to Denmark. Did she have a valid reason to reenter Denmark?
"It felt like the rules got harsher and harsher by the hour, so with a document from CBS stating that I'm a full-time student, I decided I had to try to return. And luckily, I managed it. But everything was so chaotic, and I was so stressed out," she explains on the day she originally planned to return from her exchange trip, April 28.
An introvert in Dublin
In Dublin, Ireland, Camilla Ørum Davidsen picks up her phone at 09:00 AM Danish time. She is studying for her Master in Public Management and Social Development, and went to Dublin for an internship at the Danish Embassy as part of her master's thesis.
On March 12, the Danish Embassy offered her the chance to fly home. However, Camilla Ørum Davidsen realized that if she stayed, she would have the ideal circumstances for writing her thesis.
"I thought to myself, what would I be doing at home? I don't feel insecure, I'm not trapped in some state run by a dictator, my apartment in Copenhagen is rented out until August 1, and I can't live with my family because they are in the risk zone, and I don't want to chance infecting them," she says and continues:
"Here in Dublin, I've got my own place to live, I can work for the Embassy from here, and I have the peace and quiet needed to write my thesis. I can't ask for better circumstances for writing my thesis, really."
Also, being on her own in a different country has proven to be more than acceptable.
"I'm slowly realizing that I'm actually a little more introvert than I thought. So it's actually okay to be alone a lot of the time, and luckily I still get to be social with my friends online. We drink wine every Friday," she says.
Not everything is bad
In the State of Indiana, Conner Franke now has to juggle with a six-hour time difference and, naturally, that has made taking some of his classes tricky.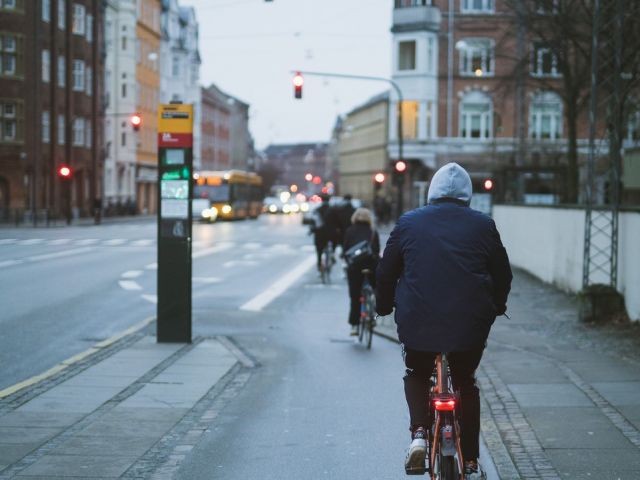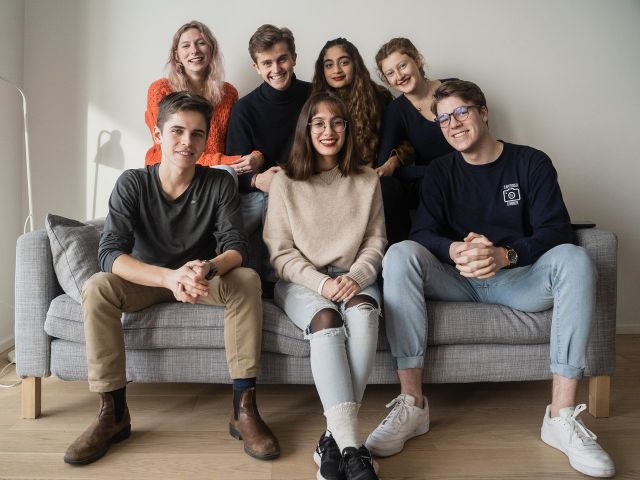 "Luckily, most classes are recorded, but sometimes you must be present in real time, and one of them is at 3 in the morning. I haven't been going to those classes. It's easier with the ones that start at 07:30 AM," he says.
Before Conner Franke even decided to attend CBS, he visited a CBS student friend, Sissel Amsen, in Copenhagen who had been on an exchange trip to his home university. She showed him CBS, and right on the spot, Conner Franke knew he wanted to study there, he explains.
And the two-month stay in Copenhagen at CBS has only strengthened Conner Franke's resolve to return.
"Right now, of course, it's difficult to be certain of what's in store for my future. However, being brought back home from CBS only added fuel to the fire that is my hope to live and work in Scandinavia someday. If the semester is cut short, so be it; but it's not the end for me," he says and continues:
"I'm utilizing CBS's virtual career services to learn more about local employers and also looking more into CBS's graduate programs. I'm hopeful that once the world has recovered, I can return to chasing my dream."
Oana Alexandra Miron has just finished her remaining courses at Singapore Management University, and although she only missed out on one month of her exchange, many planned visits to ports and shipping-related companies were cancelled even before she left the country.
"Singapore is perfect for studying shipping. Singapore is shipping. It's the gate to Asia. So it sucked to lose out on visiting companies and ports. Also, finding the motivation to study in this stressful time has been a challenge," she says.
She has just completed her remaining courses at the Singapore Management University, and is ready to begin her internship at BIMCO, The Baltic And International Maritime Council in Copenhagen, on May 14.
"Of course, my exchange trip wasn't optimal, but I'm just glad I will get the credits and my studies won't be delayed. And then I'm glad my internship hasn't been cancelled. Having to find a new internship on top of it all would have been a dismal prospect," she says.
Camilla Ørum Davidsen is aware that the experience she ends up taking home from Dublin is far from what she originally had in mind, but she still thinks it will be unique.
"I won't get the same out of this internship as previous interns, that's for sure. But I've gained a unique insight into how an Embassy works in times of crisis, and there are still tasks for me to do. And the interns are still being involved in different matters, so I feel very included in the Embassy's work, even though I'm not present. I'm trying something that very few interns do. That's how I see it," she says.
You can read more about Oana Alexandra Miron and Camilla Ørum Davidsen's experiences from Dublin and Singapore in our Go On Exchange section. Here you'll also find writings from Natalie Mierswa, an exchange student who has decided to stay in Denmark instead of returning to the UK.