"Higher education is broken" and Nordic Rebels are "here to fix it"
There's a rebel movement at Student & Innovation House in Frederiksberg. It aims to fix traditional ways of teaching and learning and replace them with "goosebumping" learner-centered methods, cooking and storytelling.
Nordic Rebels is created in collaboration with Aalto University in Finland and Student & Innovation House on Howitzvej on Frederiksberg. According to Director of Student & Innovation House and one of the co-founders of Nordic Rebels, Andreas Aasted Gjede, Aalto University is a very important partner in crime when it comes to rebellious innovative learning and creative thinking.
Aalto University was established in 2010 as a merger of three major Finnish universities, which corresponds more or less to a potential merger between the IT University of Copenhagen, Technical University of Denmark and CBS.
"Aalto University is one of the most innovative and exciting universities, not just in Europe, but the whole world. Aalto is a university that is versatile and has fostered a lot of different startups and new innovative teaching methods.. So in many ways, Aalto University is a phenomenal partner for this project," he says.
Apart from being an innovative and experimental partnership, Nordic Rebels is also keen for more partners to join the gang.
"We're very ambitious about implementing this course at CBS because, in many ways, Nordic Rebels builds on the learning that I and other former students got at CBS. We're also in touch with partners in Japan at the moment. So, we hope to experience what a Nordic rebel is capable of in a completely different international context," Andreas Aasted Gjede says.
Pushing the evolution of higher education
It can be somewhat difficult to explain what Nordic Rebels is about in just one sentence. It's a movement, but it's also a sustainability project, a Finnish-Danish collaboration and, most of all, an innovation challenge for university students.
"It's a movement that's pushing the evolution of higher education by relying on some of the famed Nordic strengths and values such as openness and trust, storytelling and cuisine, design, and pedagogical competencies. In practice, this is carried out by bringing different partners on board in a collaborative effort on creating new ways of bending your skills. Thus, the course is also relying of blending students together from diverse educational backgrounds. This provides a setting where theory and practice can be combined, and where multiple cultures, disciplines and design practices can converge," Andreas Aasted Gjede says.
The course is three weeks long and consists of two tracks: an academic track and a more practical track. On the academic track, students share and discover each other's competences, do team building and work with their interdisciplinarities in defining a problem about sustainability that they want to solve.
After this, students work in their teams to solve these problems, and in the last week, students move from theory to practice by mobilizing student communities and committed actors to take action.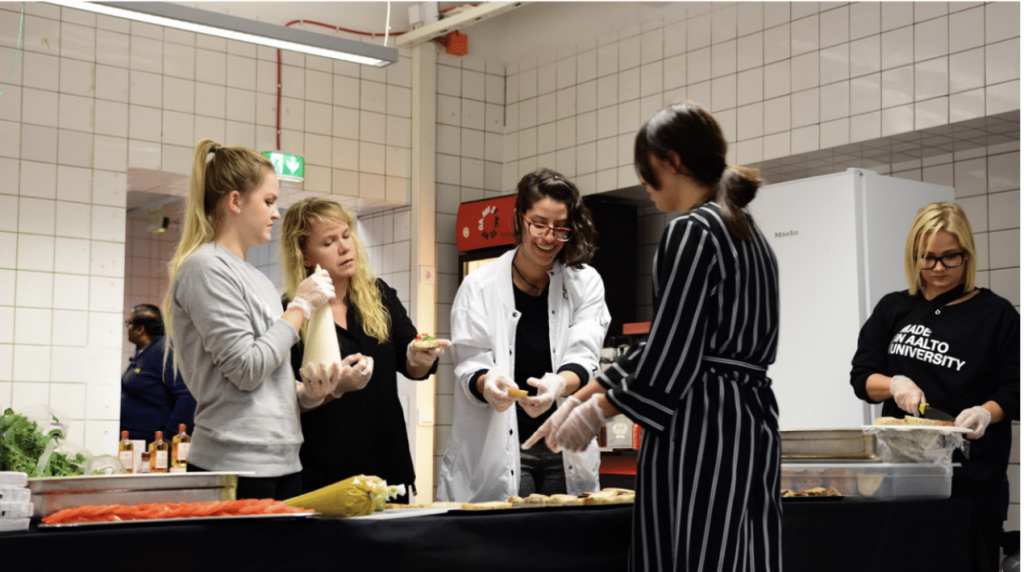 "The practical track runs simultaneously with the academic track, and here students work in other team formations to create a final event in Finland, which in many ways replaces the classic exam approach. The results of the projects are presented at this amazing finale event where students have made sure that the people attending get a multisensory experience," Andreas Aasted Gjede says.
Young, empowered and ambitious
There's a good reason why the movement calls itself rebellious. On the official website, Nordic Rebels states that "higher education is broken" and the movement is "here to fix it".
In other words, Nordic Rebels wants to innovate and push the boundaries of traditional ways of teaching and learning at universities.
"As young rebels, we are ambitious and ready to take action on the sustainability-oriented challenges that our world is facing now and in the future. I don't think you can find a course at any universities, that foster collaboration among students from different universities and make them define theses across academic disciplines in creative settings in the same way as the Nordic Rebel movement does. Too often we are taught same formula that's been used for ages. And although several universities like CBS are progressive in becoming more experimental, creative and innovative in their way of teaching and learning, Nordic Rebels wants to take it even further,"  says Kaare Tranæs, one of the Nordic Rebels.
CBS student takeaways
For now, students from all universities can take the course, and according to Andreas Aasted Gjede there's a lot to gain from the course as a CBS student.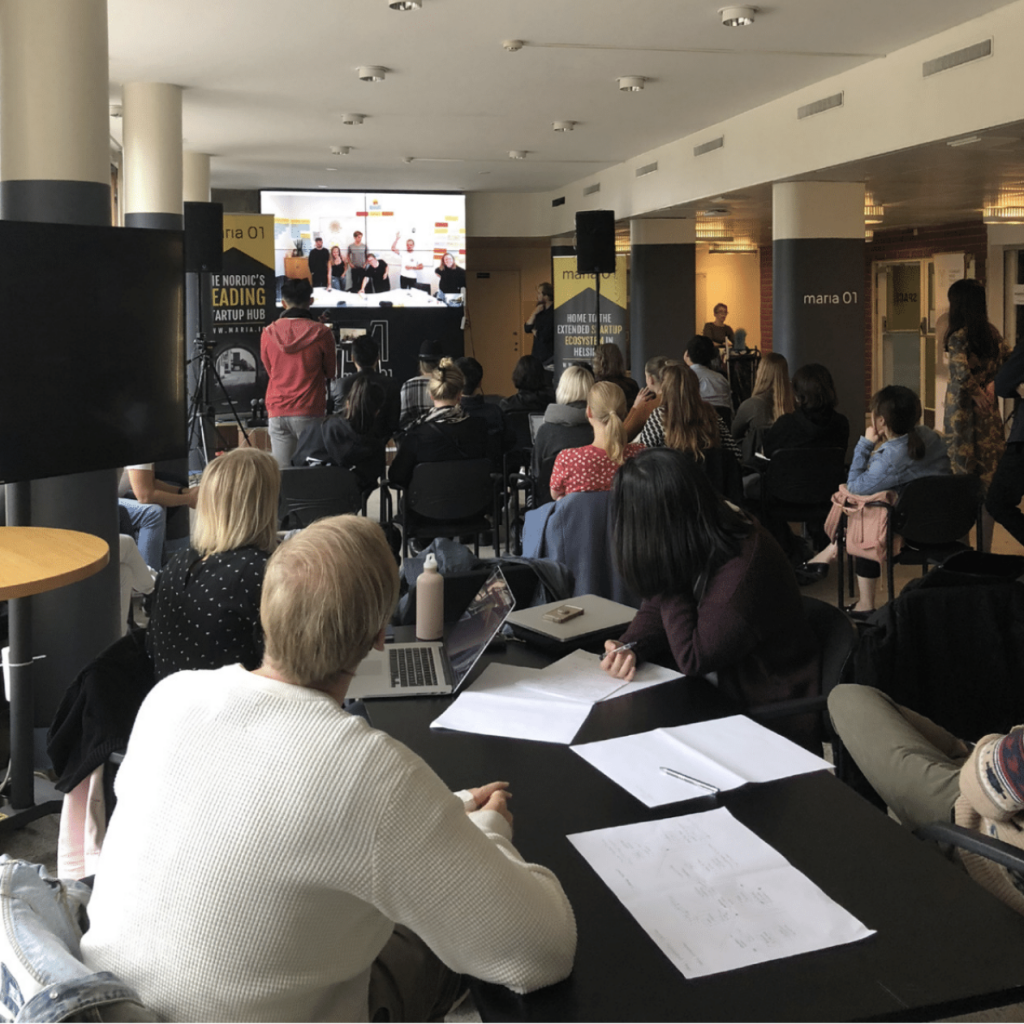 For instance, as a CBS student, you'll for example be able to work with a student from the Technical University of Denmark and a student from University of Copenhagen who studies biology. Together you'll work on defining a problem statement and action plan within the 17 Sustainability Development Goals.
"Working with solving such big issues in a local and interdisciplinary way in a setting that's facilitated by the students themselves and has focus on what you're passionate about create an empowering learning environment."
Nordic Rebels isn't an implemented part of any formal university yet, and therefore the course is not an established part of the curriculum anywhere. Rather, the course can be seen as a supplement.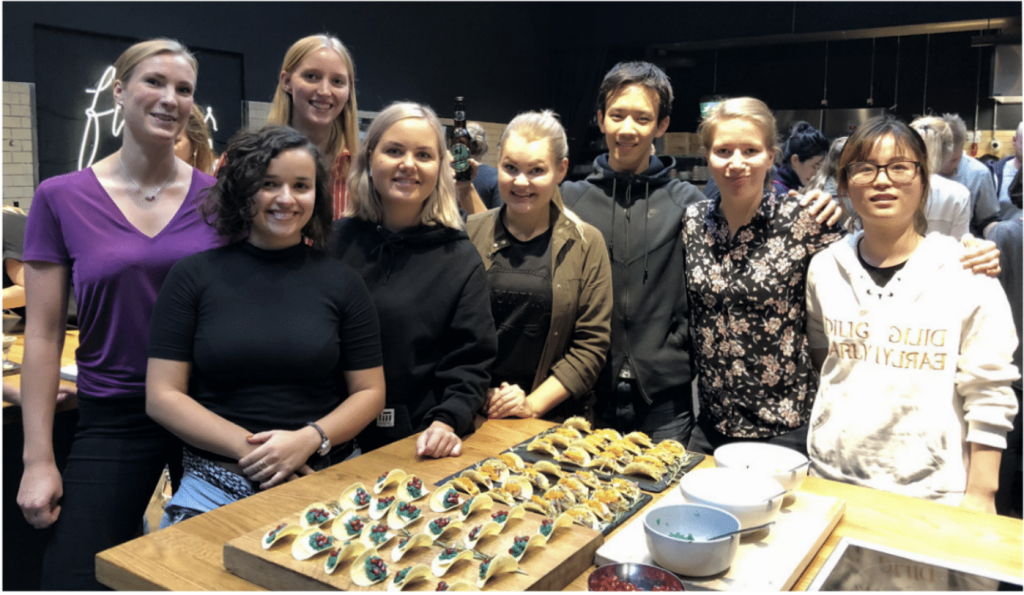 "Right now the course can be regarded as a supplement to a student's curriculums. It's like taking a student job or joining a student organization, and thereby improving and focusing your professional profile," Andreas Aasted Gjede says.
Controlled chaos
The Danish-Finnish partnership established Nordic Rebels two years ago when they launched the first version of the course. Now, the course has run for the second time, and Andreas Aasted Gjede and his rebel colleagues are happy with how it all went.
"It was fantastically hectic. Somehow, it's like facilitating controlled chaos. Also, there's an energy in this project, which I haven't met elsewhere. I think the students' evaluation of the course speaks for itself, especially from CBS."
According to Andreas Aasted Gjede, one CBS student says in the evaluation that the course has been "life-changing" and that he/she has "never experienced anything like this", while another one says that "it's a mayhem of different experiences and senses."
"When you are working with radically changing the modus operandi of a university, we balance on the verge of experience and what is completely new. Therefore there are something that works. But there are also a lot of things that don't. For instance, there have been some general issues with the connection and language barriers when live streaming back and forth between Denmark and Finland," he says.