One foot in a pig hut and the other on the shiny floors of CBS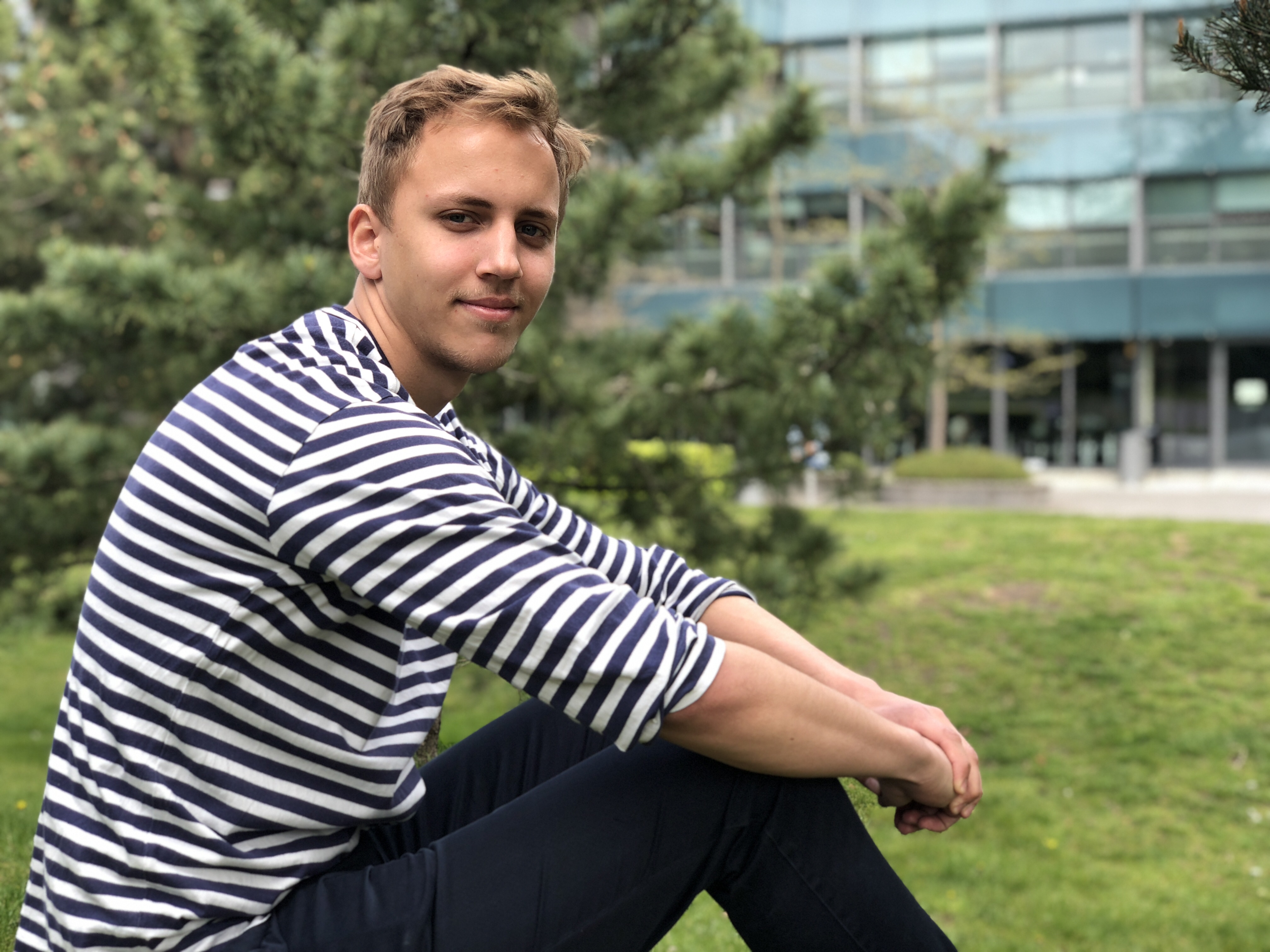 When Nickolaj Skytte Nielsen was just 19 years old, he invented a special hut for free-range pigs and established his own company in Jutland. Today, at 22 years old, he still runs his business while studying at CBS in Copenhagen. Although it demands a lot of traveling, he loves working with the pig huts. But fellow students from Copenhagen have never seen a pig in real life or heard of huts in their big city lives. Some even think that pigs live on shelves… Well, they don't!
"I'm very happy with it. I think it's really, really great, and it's exactly what I want to do. It fits so well with running a business and my ambitions," he says with a smile when asked what he thinks about studying BSc in Economics and Business Administration, where he's in his second semester.
But before studying at CBS, Nickolaj Skytte Nielsen made his first appearance as a business owner within the farming industry back home in Jutland at a very young age. It all began with an idea of turning his grandfather's knowledge and experience about pig huts into a business.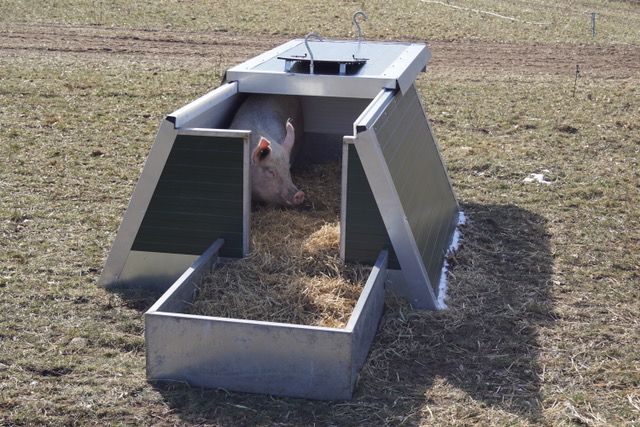 "My father has the third largest production of organic piglets in Denmark, and it's mandatory for organic farmers to have huts for their pigs. Therefore my father has a lot of huts, and my grandfather has always repaired them, and it was from observing my grandfather's craft and learning from his experience that I got the idea of developing a new kind of hut for my own company Frilandsgrise.dk," he explains.
Popular pig huts
What Nickolaj Skytte Nielsen has invented is two kinds of huts for different purposes, but made from the same basic idea: to make it easier to regulate the temperature in the huts, and to improve the farmer's working conditions.
When presenting the prototype of the hut at the fair for livestock producers, NutriFair, in 2017, not only was he the youngest exhibitor, his hut was elected as 'the novelty of the year'.
"That was a very big thing for me. People were very interested in my hut and several agriculture news media came and interviewed me. It was kind of an overwhelming experience, I think," Nickolaj Skytte Nielsen says in a down-to-earth manner.
Hard but all worth it
The business is going smoothly, but it's also quite a demanding job, which forces him to travel back and forth between Jutland and Copenhagen regularly.
"I try to make it work by studying on weekdays, and then traveling home to work on my huts during weekends and holidays where I work with my one employee. Working and traveling as much as I do takes up a lot of time, and sometimes it's pretty hard, but there are also a lot of advantages to it: I don't have to have a student job to break even, and I get to work with something that's completely my own project," Nickolaj Skytte Nielsen says.
Theory and practice 
Studying BSc in Economics and Business Administration and running a pig hut company on the side is also a great way to learn and get experience in business, because it allows Nickolaj Skytte Nielsen to draw parallels between theory and practice.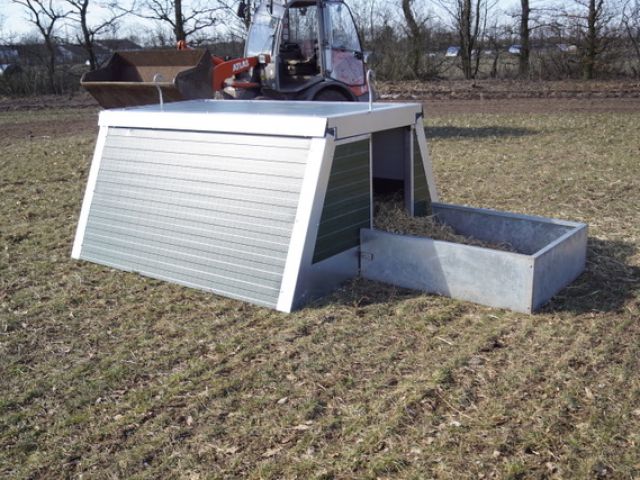 "There are a lot of things that I learn from my studies that I can reflect on and use in running my own business. Obviously, running a business is about supply and demand, but I've also learned a lot about optimizing and maximizing, which has been pretty useful," he says and continues.
"There's also a parallel I can draw between my business and my studies in the sense that a lot of it is independent work: If I don't submit my assignments on time, it'll affect me in the same way as it would if I didn't run my company properly."
Pig shelves?
For people at CBS it's probably no news to anyone that there are a lot of entrepreneurial minds who create start-ups and dream of making it to the top with a great career and a successful company. But building and selling huts for pigs isn't an obvious choice for CBS students in Copenhagen.
"Many of my fellow students think that it's pretty cool that I have my own company and produce huts for pigs. But mostly when I talk to students from Copenhagen, I get the impression that they've never seen a pig or a pig hut in real life, and they even misinterpret the Danish term 'grisehytter' (pig huts) as 'grisehylder' (pig shelves)," Nickolaj Skytte Nielsen says with a chuckle.