Fundamental changes in society challenge CBS – here is the university's response
A rapid digital transformation of society and increasing demands for life-long learning prompt the Dean of Education to appoint two new associate deans. The aim is to get CBS up to speed with the changes and opportunities related to these phenomena, as CBS is lagging far behind, according to the Dean. We spoke to the two new associate deans about their plans, which are expected to produce results within the year.
The societies of Denmark and Europe are undergoing fundamental changes. The average working lifetime is going up, and labor markets demand for continuous education. At the same time, digitalization keeps offering new opportunities for education, but it also gives rise to new challenges.
Earlier this year, Gregor Halff, the Dean of Education, said during a meeting at the Academic Council that: "CBS lacks a common understanding of what digitalization is and the transformation of curriculum is far behind the actual transformation of society."
How is CBS going to respond to these trends and better meet the needs of its students and society? This is what CBS' two newly appointed Associate Deans of Digital Transformation and Life-long Learning have to figure out, explains Gregor Halff. He created the two new positions and has asked Annemette Kjærgaard to, in future, focus exclusively on blended learning, also as Associate Dean.
I think it's correct to assume that these changes call for new competencies of our students to thrive in a digital world

Till Winkler, Associate Dean
"On the one hand, digitalization is changing society and the business sector. This raises questions, such as: How do we make sure that what we teach our students is what they need in order to deal with digitalization? On the other hand, the population is getting older and learning will happen in different phases and places. Where does that leave CBS as an institution of knowledge? We need some well-designed organizational changes," he says.
Competencies that last for a lifetime
To make the curriculum fit for the future, Till Winker, Associate Professor at the Department of Digitalization, has been appointed to take up the position as the Associate Dean of Digital Transformation of Curriculum. Not only does he research and teach the management of digital information technology in CBS' IT-related study programs, he's also shown how to implement digital innovation in other study programs.
And according to him, CBS has done a good job in introducing digitalization to deliver blended learning and teaching. Now, we have to look at the content.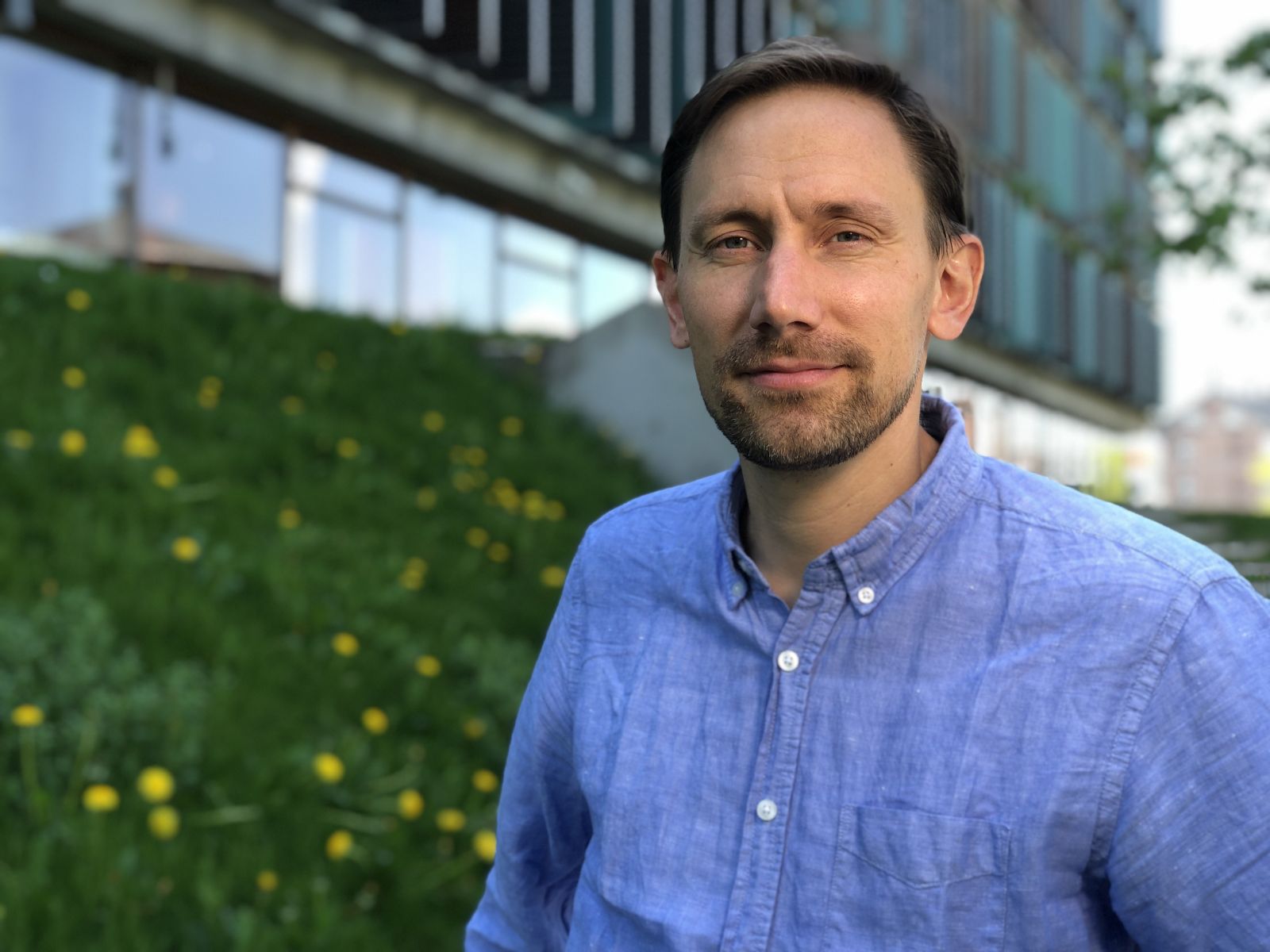 "Our curricula, what we teach, needs to keep up with the speed at which digitalization changes society. I think it's correct to assume that these changes call for new competencies so our students can thrive in a digital world. This includes analytical competencies as well as the understanding of the technologies, their legal and ethical ramifications and their economic consequences. And we should reflect these competencies in our curricula across study programs," says Till Winkler.
Rasmus Johnsen, Associate Professor at the Department of Management, Politics and Philosophy has been appointed Associate Dean of Life-long Learning. Since 2011, he has worked on the integration of liberal learning and humanities with the business school education, blended learning and life-long learning.
"Life-long learning is about further education and making the university more open across the age ranges. But we must bear in mind that the reason why we're talking about life-long learning in the first place is due to the changes taking place about our understanding of expert knowledge," he says.
He explains that the effects of digitalization on our professional lives are as powerful as the effects of industrialization on the working class. Furthermore, the digitalization is changing what we know at an incredible speed, as we're dealing with an information overload.
"No matter if you're trained as an accountant, a journalist, an engineer, a manager, a doctor or a teacher, parts of what you consider to be your primary expert skills will soon be taken over by digitalization. If the exclusivity of the expert was due to a scarcity of knowledge, this has now changed: we're dealing with a constant information overload. The formerly exclusive knowledge 'expertise' has become abundant. What used to be 'a simple fact' now needs constant updating," he says.
What is life-long learning to you?
The new associate deans are going to work closely with Associate Dean Annemette Kjærgaard (blended learning) and Gregor Halff on the themes. And according to the Dean of Education, he expects to see concrete initiatives and outcomes from the Dean's office within the year.
For example, Gregor Halff has already set in motion a review of curricula of all study programs to get an idea of how and what the study programs are teaching about digitalization. The process is now being taken over by Till Winkler, who wants to discuss with the teaching coordinators what's needed to make it easier to integrate digitalization into curricula. And then he has another idea in mind.
"Looking to next year, I'm thinking we should combine our forces and develop a pool of modular teaching units that the programs can pick from and integrate in their offerings," he says and gives an example:
"Currently, artificial intelligence is affecting entire industries. The Chairman of Nokia recently demanded that every employee have a basic understanding of machine learning. So, a module with the fundamentals of artificially intelligent algorithms, their training and validation techniques should be of interest for students across many study programs. Such a module, comprising videos and teaching notes made by one teacher, would be incredibly valuable for other teachers too," he says.
What I will call L3U, we can instead offer life-long graduation, critical knowledge and unique on-campus experience

Rasmus Johnsen, Associate Dean
Rasmus Johnsen explains that one of the first things he wants to discuss is what life-long learning means to people, to get a better understanding of how he can work with the concept in a CBS setting.
"I want to build a working group that consists of students, teachers and externals who can advise me on how to work with life-long learning in a digital culture. And then I want to explore how people at CBS perceive the responsibility of answering the questions of life-long learning," he says.
L3U is coming
Digitalization and life-long learning requires CBS to take a stand and decide how to approach the challenges and opportunities they bring. Although it seems as though digitalization is especially changing things at an unbelievable speed, Till Winkler thinks there's still time.
"It's hard to keep track. Not only for companies, but for universities too. Entire industries have transformed through digitalization. Look at media and communication. If you reach out to the younger generation, you don't need to broadcast on TV anymore, but on YouTube. Digital platforms come with new models and rules on how to do business. The important message here, however, is that it's not too late for us to move our teaching forward," he says.
Rasmus Johnsen too argues, that especially in these times, it's important for universities not to let themselves get carried away but to stick to the principles of research-based education.
"Universities are still privileged places for learning, and they're capable of things that you can't do in other places, and we have to show that," he says and continues:
"The private market, including Google and Apple, offers education to train people in specialized tasks, for example, turning out engineers who specialized in self-driving cars, and they can do it with a job guarantee. Universities can't and shouldn't necessarily compete with that. As a life-long learning university, what I will call L3U, we can instead offer life-long graduation, critical knowledge and unique on-campus experience. We have the responsibility to ask ourselves how knowledge can still be power in the age of its abundance."