CBS almost reaches goal for international graduate employment rate two years early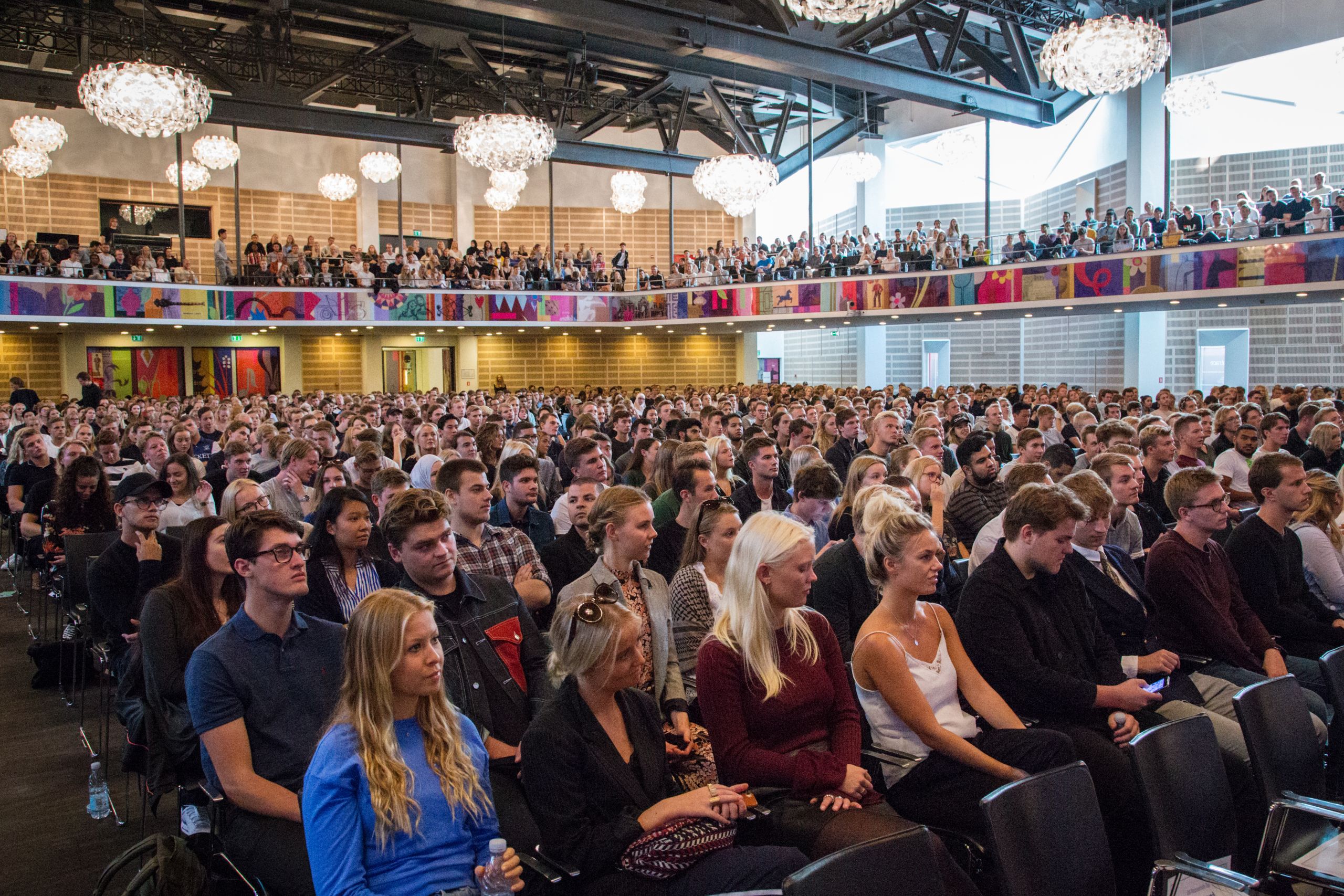 Just three years ago, non-Danish CBS graduates had the lowest employment rate. Only 22% were employed two years after graduation. Now, the figure has risen to 30%, only a hair's breadth from CBS' goal. CBS' International Talent Retention Manager has some ideas to potentially further boost the employment rate.
When, in 2018, the Danish government decided to slash 250 international study places at CBS as a means of controlling SU expenses paid to non-Danish students, CBS reacted by allocating resources to increase the low employment rate among non-Danish graduates at the time.
At that time, only about 22% of international CBS graduates were employed two years after graduation. CBS Senior Management established a goal that by 2023 that figure had to rise to 33%.
From 2018 until April 2020, the employment rate of international CBS graduates has climbed from 22% to 30%, according to data released by Statistics Denmark. The figures cover the students who graduated in 2014, 2015 and 2016, who were asked two years after graduation whether they were still in Denmark and working.
Tom Dahl-Østergaard, CBS' International Talent Retention Manager, cannot explain why the retention rate has improved, as the effects of initiatives introduced in 2018 and onwards will probably not be reflected in the statistics before this or the next year. Yet, he is pleased to see that the employment rate has increased.
"Before beginning their education at CBS, about 10% of our international students are determined to start a career in Denmark, but three times as many end up doing so. That's quite a lot. And I think we need to remember this, instead of sounding the alarm over the SU-costs of having them here," he says and continues:
"They could have gone anywhere after graduation, but they chose to stay in Denmark despite the bad weather and high taxes. And companies apparently want to hire 30 % of them, if not more."
In fact, Tom Dahl-Østergaard believes that more than 30% try their luck at making a career in Denmark.
"I would say that about 40 – 50% give it a try, but many end up leaving, mainly because they prepare themselves for finding a job in Denmark too late," he says.
Talent retention in practice  
Since 2018, several initiatives have been set in motion across CBS and the Danish universities to inspire and help international graduates to stay in Denmark.
For example, the initiative "Career Destination Denmark", where CBS Business, Student Affairs and the International Talent Retention Manager joined forces, ensured that international students across programs were informed about the possibilities of starting a career in Denmark as soon as they arrived at CBS and throughout their stay.
Also, the Partnership for International Talent Retention, comprising Danish universities, the Confederation of Danish Industry and other stakeholders, developed a set of recommendations for the Danish government on ways to retain international talent in Denmark. The pamphlet with recommendations published in 2019 included an appeal to reinstate free Danish classes, which the Danish government decided to follow.
"We know that learning some Danish and having a relevant student job on your CV are the two most important factors when it comes to successfully landing a permanent position in Denmark after graduating," says Tom Dahl-Østergaard, who experiences the objective to inspire and help international students to stay has gained a foothold across the entire CBS organization.
"So much has happened since 2018. The message has spread and become part of our everyday practices at CBS. Whether it be during semester start or when the Wellbeing Ambassadors are talking about how they know the international students are having an extra-hard time. It makes me so happy to see that the organization has adopted this objective," he says.
Now that CBS is just about to reach its goal of 33%, is it possible that you'll aim higher?
"It's obvious that if, in fact, the international students made a net contribution to public finances before, when just 22 % of our graduates stayed and worked in Denmark, then CBS is contributing far more now. There's a lot of uncertainty these days, but if we can make more than 33% stay – and why not? – it would be great. Not just for Denmark, but also for the students, who can start a career in a safe country with decent wages," says Tom Dahl-Østergaard.
A Danish degree is a perfect key to a get a job in Denmark

Tom Dahl-Østergaard
Moreover, Tom Dahl-Østergaard represents the eight Danish universities in the project, "Talent-to-Denmark", which is funded by the EU and the Danish Board of Business Development (Erhvervsfremmebestyrelsen). The DKK 53 million project, which has been running for over a year, aims to attract and retain international talent, and within a few months, a new initiative from the project will come to fruition: a digital start kit.
"Instead of having individual universities collecting information for international students, we want a central place for them to access that knowledge. Basic things like how to get a CPR number, how to pay taxes, how to become eligible for receiving SU, how to apply for a job and where to attend Danish classes. We're almost ready to launch it, and it will be a huge help for the students who then have one place to go for all this basic knowledge and more," says Tom Dahl-Østergaard.
Will corona impact the employment rate?
The past year has been out of the ordinary for everyone. Student counselors and CBS Students have reported that the international students are having a tougher time during the pandemic, so how does Tom Dahl-Østergaard expect coronavirus to affect the employment rate?
"It's hard to say. For the new international students who started in 2020, it's evidently harder to settle in when your everyday life is off campus. So, of course, there's a risk the employment rate will reflect that," he says and continues:
"However, I have heard from the Confederation of Danish Industry that Danish companies have been really good at employing university graduates online during the corona lockdown. And at CBS' own event 'Meet Inspiring Organizations' a few weeks ago, at least one company went out of its way to entice the international students to send them applications, telling them that they would hire immediately if they found the right candidates, whether they had a vacant position or not. So maybe we won't see a decline in the employment rate."
In general, Tom Dahl-Østergaard encourages international students to apply for jobs – whether for relevant student jobs or full-time positions, even if their graduation date is approaching.
"I think they should give it a try. They have an international degree that opens some great doors, so why not start here? A Danish degree is a perfect key to a get a job in Denmark," he says.