How to land a job in DK? Learn the language and culture says Julia from Germany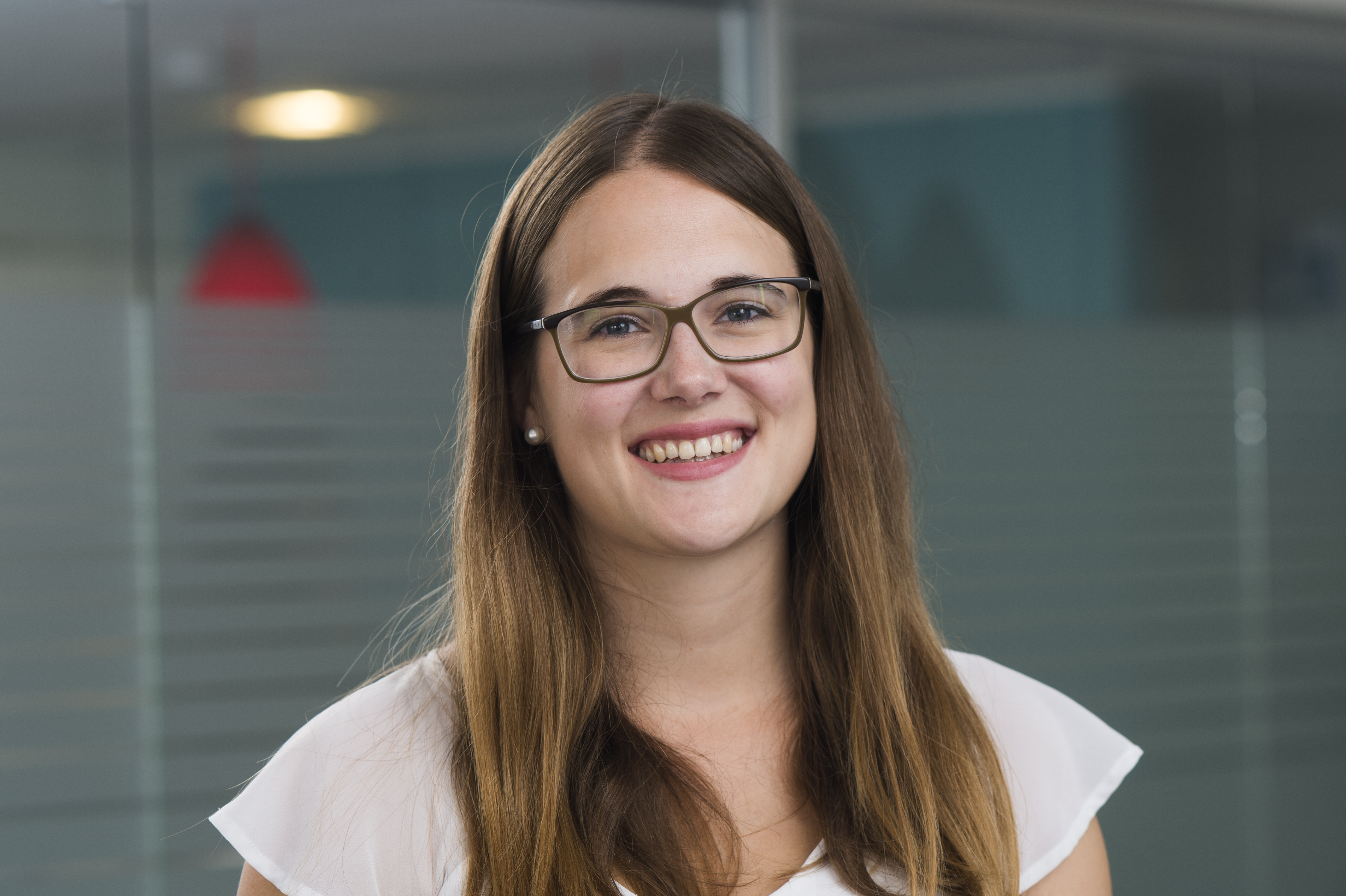 Only three months after earning her master's degree, German CBS student Julia Kick got a job in Denmark. For an international graduate, that is very unusual, since just 34 percent of all international students are still living and working in the country two years after graduating. But now, Julia Kick reveals how she managed to pass through the eye of the needle and into the Danish job market.
Landing a job in Denmark as a graduate can be quite frustrating and difficult. Even for a Dane. So, when Julia Kick managed to get a job after only three months of searching, it is fair to say that she was lucky.
However, just as for other international students, landing a dream job abroad was no walk in the park for Julia Kick.
"I think it's pretty difficult for international graduates to get jobs in Denmark. Many Danish jobs depend on language skills and cultural understanding, and if you're competing with a Dane for a position, they'll usually get it. Not you," Julia Kick says and continues:
"In my experience, foreigners often don't get to prove their willingness to learn Danish or show that they already have the right language skills and cultural understanding to fit the job description. And I found that rather frustrating, because I took Danish lessons while studying," she says.
Not having the opportunity to demonstrate her language skills and cultural insights wasn't the only problem Julia Kick experienced during her job search.
"I realized that in Denmark, a lot of jobs are not openly advertised. Most are offered within different networks where someone knows someone who fits the bill," she says and elaborates:
"As a foreigner, you don't have a large network. Especially not a large professional network. Most of your contacts are within the university, and many of them move away after graduation. So, it's quite difficult to find employment through your network."
"And finally, competition in the labor market is pretty intense. I think Copenhagen attracts a lot of talents and intelligent international people. So, competition is fierce for positions where speaking Danish is not required," Julia Kick says.
"Learn the Danish language, or at least give it a try"
Although Julia Kick had to struggle with several issues while job searching, she was finally hired as a Field Product Manager at the company Eaton in Herlev. And now, one year later, she can reflect on some useful steps she took that cracked the code to finding a Danish job.
"One of the most important things I did was to learn Danish. This is a bit underestimated at CBS, where many courses are in English and you tend to assume that the Danish business community uses English to the same extent. But that's definitely not the case," she says and continues:
"I work in an international company, and even here, we communicate largely in Danish. Therefore, my main recommendation to international students at CBS is to learn the Danish language, or at least give it a try," she says.
Another step that Julia Kick took that ultimately helped her find a job was to secure a study-relevant student job. And that was something that she didn't know when she came to Denmark.
"In Germany we use internships while studying as a gateway to the job market afterwards. So, it came as a surprise to me that student jobs help you get your foot inside the job market and expand your network," she says.
And speaking of networks, this is also something that Julia Kick advises international students to focus on if they're dreaming of getting a future job on Danish soil.
"In my experience, once you've created some contacts, Danes are usually quite open to helping you expand your network. And a good network gives you good chances of finding employment. Therefore, I would certainly advise international students to join some of the networking events held by and around CBS," she says and adds:
"By going to these events, you can also learn how to apply for a job, write an application and find out what is important to keep in mind when dealing with the Danish job market."
Changing attitudes
For some, the recommendations Julia Kick gives might sound somewhat trivial. However, they could be part of the solution for some of the many international students who are struggling with getting a job after graduation.
But according to Julia Kick, international students are not the only ones who have to learn new skills in order to adapt to the Danish business community. Danish employers could also benefit from changing their perspectives.
"If it were up to me, I would like to change Danish employers' attitudes a bit. I feel like they sometimes underestimate what international graduates can actually bring to their companies," she says and explains:
"It takes great courage to study and live abroad for such a long time. Moreover, I think a lot of foreigners are willing to learn the Danish language and culture. They just need employers who are willing to let them prove it, and I was lucky to get that chance."