7 must dos in Copenhagen this fall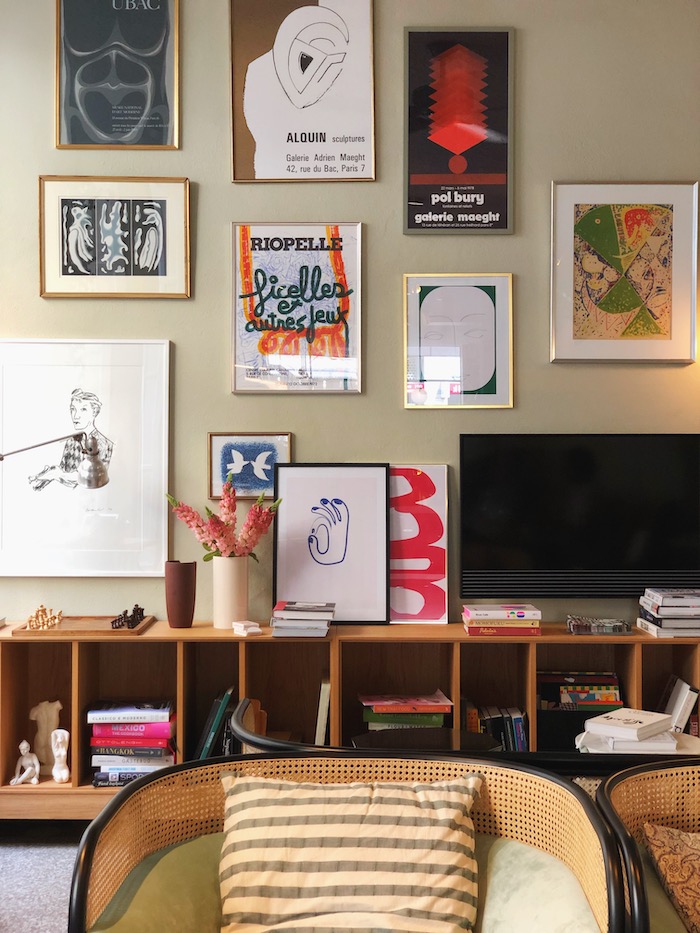 Fall has officially arrived in Copenhagen, and before you go into hibernation, there are plenty of fun fall events and activities to experience and explore in Copenhagen. In this guide, student writer Caroline Sølver lists seven activities that you shouldn't miss in Copenhagen this fall.
Hello fall, you're officially here, ciao summer! And while that might mean saying goodbye to diving into Copenhagen's canals, enjoying an ice cream a day and beer on Queen Louise's Bridge, fall isn't all bad.
It's sweater weather, soothing cups of tea, woolen socks, nature and quality time.
In other words, fall is real, authentic Danish hygge!
So before you sign off and go into hibernation, here are seven must dos in Copenhagen this fall that all embody hygge. Here is your Copenhagen bucket list for this fall.
1. Treat yourself to a few hours of staycation
Because of coronavirus, you might not be hopping on a plane for a small getaway as you normally would. But that shouldn't keep you from exploring your own city.
Copenhagen has an abundance of gorgeous hotels, and in this article, we give you a guided tour to the coolest ones, from Sanders to the newly opened Vila. Check out one of them for coffee, lunch or dinner, as if you were actually traveling. If you want to go all in, book a room for the night for a mini staycation.
2. Walk around all the lakes
A walk around the Copenhagen lakes always does wonders, any time, any day, any season. Whether it's in your own company, with a friend or a Tinder date. Grab a coffee to go, and stroll along enjoying the pretty autumn-colored leaves, the long shadows and the good company.
3. Sommerhus, anyone?
If you're lucky enough to be one of the initiated with access to a Danish 'sommerhus' (holiday home), you'd better get going! Nothing says fall more than a weekend trip to a holiday home in the country, accompanied by good food, long walks in the forest or on the beach, and nice company.
If you're not lucky enough to know someone with a 'sommerhus' where you can crash, there's always the option of gathering a group of friends and renting one together.
4. Check out a museum
Being cultural always hits the mark. And as well as hotels, Copenhagen offers lots of cool museums, whether you're into history, classic art or modern art. In this article, we share some of the best and most popular museums in Copenhagen.  I am definitely going to the Copenhagen Contemporary this fall!
Another great option is to pay the newly opened, and fully renovated, Museum of Copenhagen a visit and explore the city's history. Most museums offer free admission on certain days or discounts, so make sure to plan accordingly if you're looking to save a few bucks.
5. Porridge it up at Grød
Porridge is true hygge food – perfect for fall weather. In Danish, it translates as grød. However, grød isn't limited to oatmeal, as Danes eat many different versions of grød. At Grød, a Copenhagen hotspot that has blossomed into a chain with outposts in most Copenhagen neighborhoods, you can enjoy all sorts of porridges.
Enjoy the classic oatmeal topped with apples, caramel sauce and salted almonds, create your own oatmeal with a choice of toppings, try the chicken congee or the seasonal risotto. Everything is yummy.
6. Drive up north
North of Copenhagen, there are tons of spots to explore. From little fishing harbors, to museums (Louisiana, I'm looking at you) and beautiful beaches. Head to Hornbæk, take a walk through Rudolph Tegner's sculpture park, which is outside, free and sure to impress.
After your walk, head to the wonderful hotel Hornbækhus  for coffee and cake. The interior decoration is neat and cute, and if you snag a spot close to the fireplace, you have a perfect fall experience.
7. Stay warm with a dash of alcohol
Feeling the fall blues and a bit cold? Nothing warms you up better than a good cocktail. Luckily, Copenhagen has the answer! At Balderdash, you're served interesting and very unusual cocktails that are created, tested and developed in the cocktail lab. The menu is ever-changing, which makes every visit to Balderdash an adventure.
At The Bird and the Churchkey, Copenhagen's best gin bar, you can test and savor a long list of different gins. If you're into gin and tonics of all sorts, this is your Aladdin's cave. And at the newly opened Sangu Meu in Vesterbro, you can sample natural wines sourced from small, unique wineries in Sicily as well as a range of delicious limoncello – my favorite is flavored with sage.
Have fun checking off the seven must dos from your Copenhagen bucket list this fall!