Five amazing hotels in Copenhagen that you should visit – even without staying there!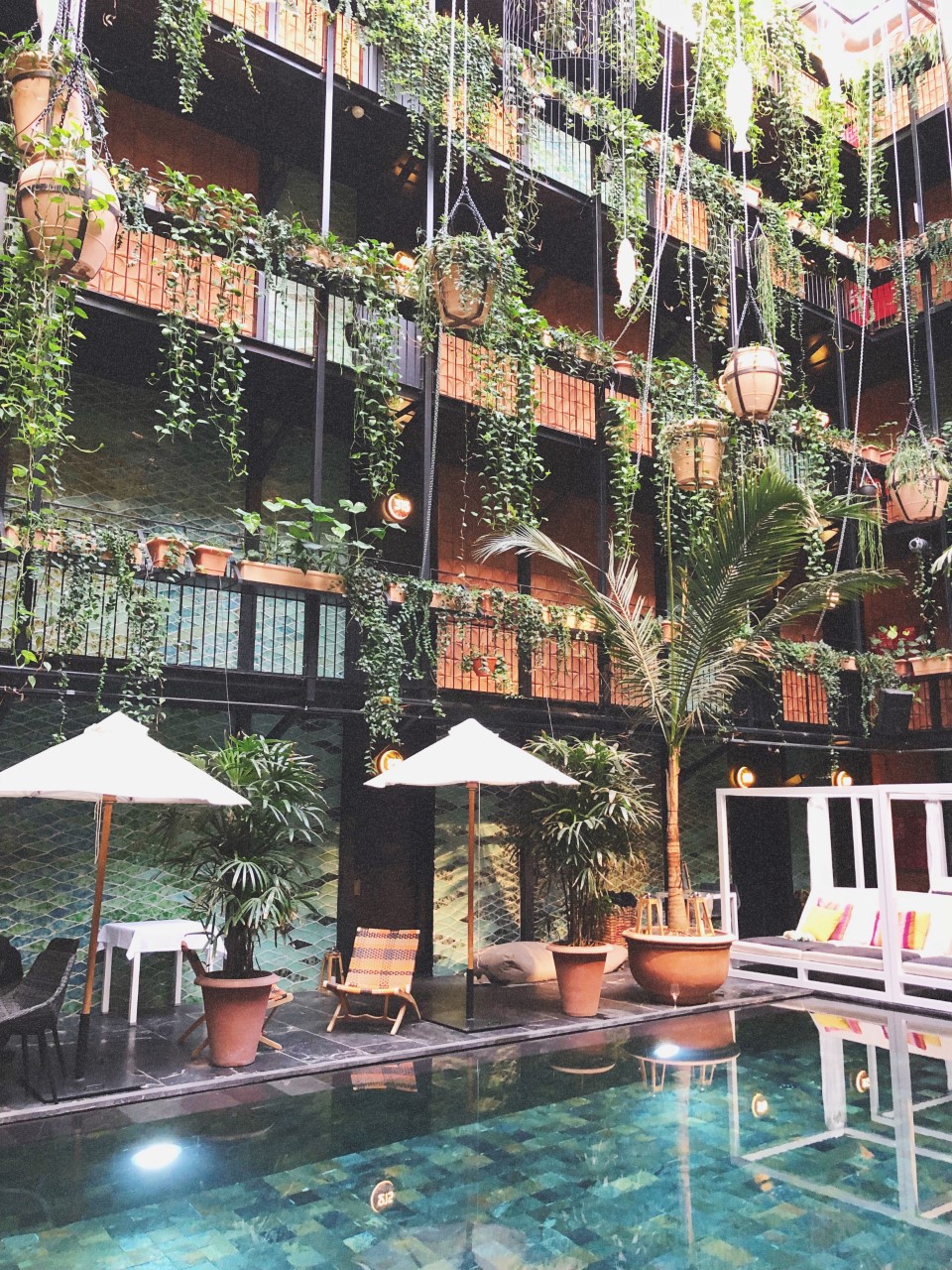 Who said that hotels are only for overnight stays? No one! In this guide, student reporter Caroline Sølver rounds up the five coolest hotels that you should definitely visit – even if you're not staying the night.
A striking culinary scene. The option of diving into the city canals. Historical sights. Great shopping. Amazing hotels. Copenhagen truly has it all!
And you don't need to be a tourist to enjoy what the city has to offer. Lately, amazing hotels have popped up, and the good news is that you don't need to stay the night to enjoy them.
Here are five hip hotels that you should definitely visit for coffee and cake, a swim, a productive work date or a night cap. No need to spend the night, but if you do, it'll undoubtedly be a great experience!
Villa – the new, fancy kid on the block
The former Danish postal office once resided in this huge, majestic building across from the Central Station. Then, after several years of renovation, in July 2020, the prestigious hotel with the priciest suite in all of Denmark opened its doors.
The result is a stunning hotel offering hundreds of hotel rooms, a pool with water heated by the surplus heat from the hotel's cooling system, a cocktail bar, a huge lounge/lobby and a restaurant.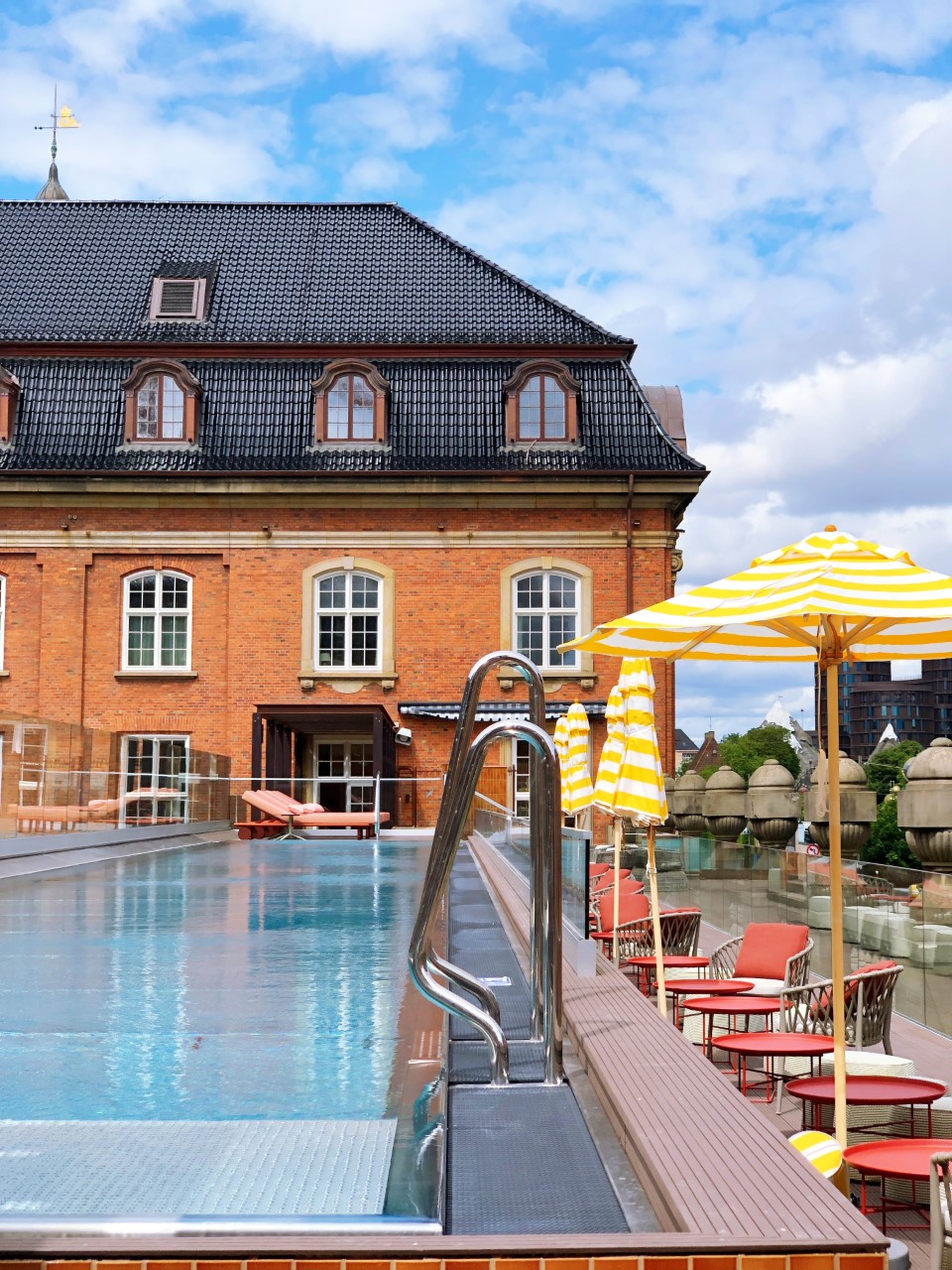 To use the pool, you have to be a hotel guest, but you're more than welcome to get work done in the lounge, sip a cocktail or have dinner at Kontrast, a restaurant that focuses on in-season vegetables. 
Sanders – a boutique hotel
Tucked away in the old, classic part of Copenhagen with the Royal Danish Theatre as its nearest neighbor, Sanders is a gorgeous boutique hotel. The hotel offers mid-century, modern and beautifully decorated, authentic hotel rooms, and its very best feature is the hidden rooftop. Decorated with rattan couches, lots of greenery and windows that make you feel like you're inside a palm house, it's the perfect setting for breakfast, lunch and work dates.
The hotel's first floor offers a dimmed library with slouchy lounge chairs and couches that make the perfect backdrop for an afternoon of productive work. The ground floor also has outdoor seating to set the scene for a nice catchup and coffee date.
Coco Hotel – is trendy
From the masterminds of Cofoco, who also own the popular Copenhagen restaurants Oysters & Grill, Høst, Väkst and many more, Coco Hotel encompasses the hipness of Copenhagen while including several sustainability initiatives. The decoration is on point with a huge gallery wall of handpicked art by talented artists, and classy Murano lamps hang throughout the cafe and restaurants, while Copenhagen personalities catch up over coffee.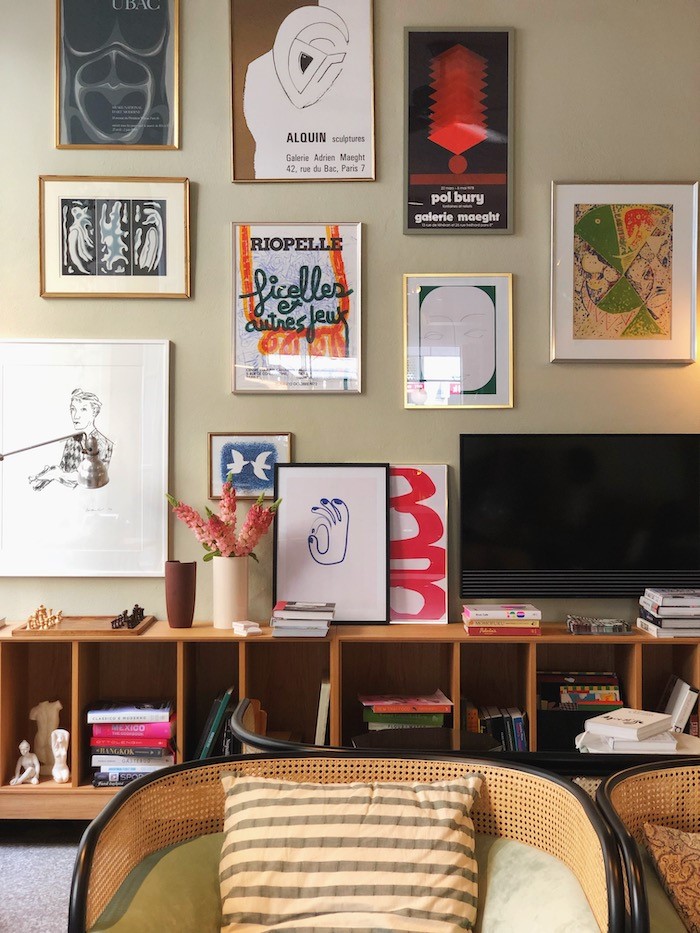 The hotel offers a courtyard that makes you feel like you're in Paris. Visitors can drop in, enjoy the ground floor cafe and restaurant, chill in the courtyard, get work done on their laptops or have meetings.
Manon Les Suites – is exotic
Step inside Manon Les Suites and you'll feel like you've been transported to Bali. What makes this hotel unique is the indoor pool that's the heart of the hotel with all rooms located in the atrium around the pool. The atrium itself is covered with greenery and plants that exude an exotic feel. The pool is a perfect escape from your daily grind.
The pool is the hotel's main attraction, but Manon Les Suites also has a stunning rooftop lounge bar and restaurant, a pool bar and a cafe that are all worth visiting. You can buy a day pass by contacting the hotel directly if you wish to spend a day by the pool.
Nimb – has it all
Located in the famous and magical Tivoli Gardens, Nimb is a Copenhagen institution offering lots of services and multiple restaurants. The most recent addition to Nimb is its exclusive rooftop pool overlooking Tivoli Gardens. Here, you'll also find a restaurant and bar. There are several events every week that invite you to hang out by the pool, such as the Saturday Sunset Sessions and Sunday Cookout. If you're interested in becoming a regular, you can purchase Nimb membership.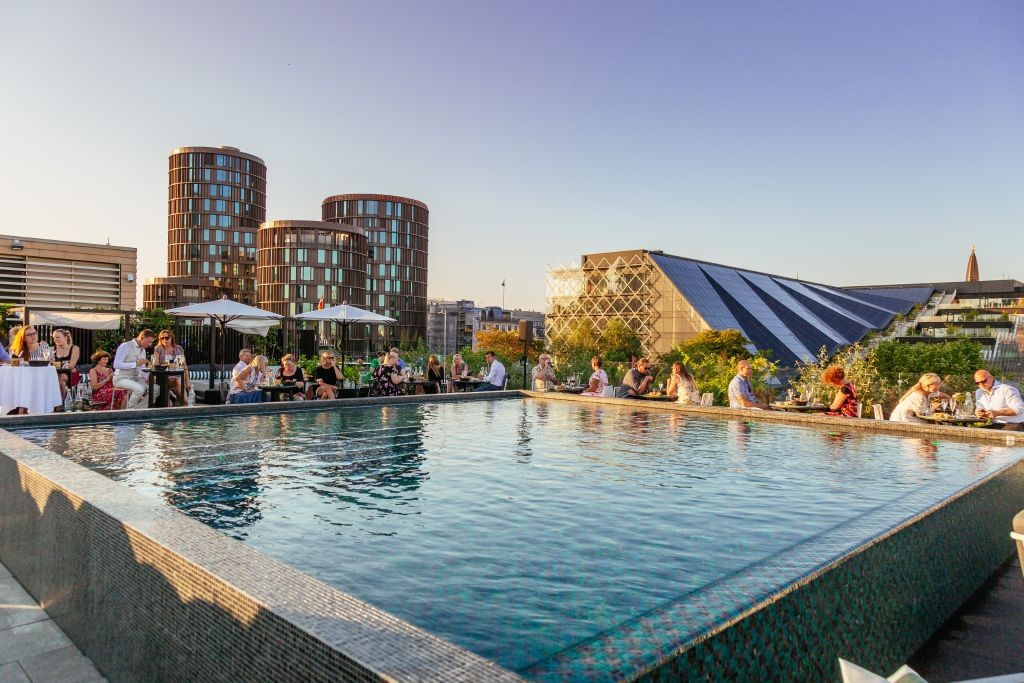 Besides the pool, Nimb has several restaurants. Fru Nimb has outdoor seating inside Tivoli (and you don't need to pay for admission to Tivoli to dine here) and serves classic smørrebrød (open sandwiches). Cakenhagen focuses on everything sweet and serves a cake buffet (sign me up!). At Mazzoli, you can indulge in Italian specialties. Nimb Brasserie specializes in French cooking, while Gemyse creates tasty dishes out of seasonal vegetables. At the latter restaurants, you need to enter Tivoli as a paying customer.
These five amazing hotels serve different purposes, whether you want a good office for the day, to gorge on stunning interior design, chill by the pool, transport yourself to Bali or just need a break for an hour or so as if you were actually traveling. Staycation away!