From CBS to EBS: The road to becoming an EBSter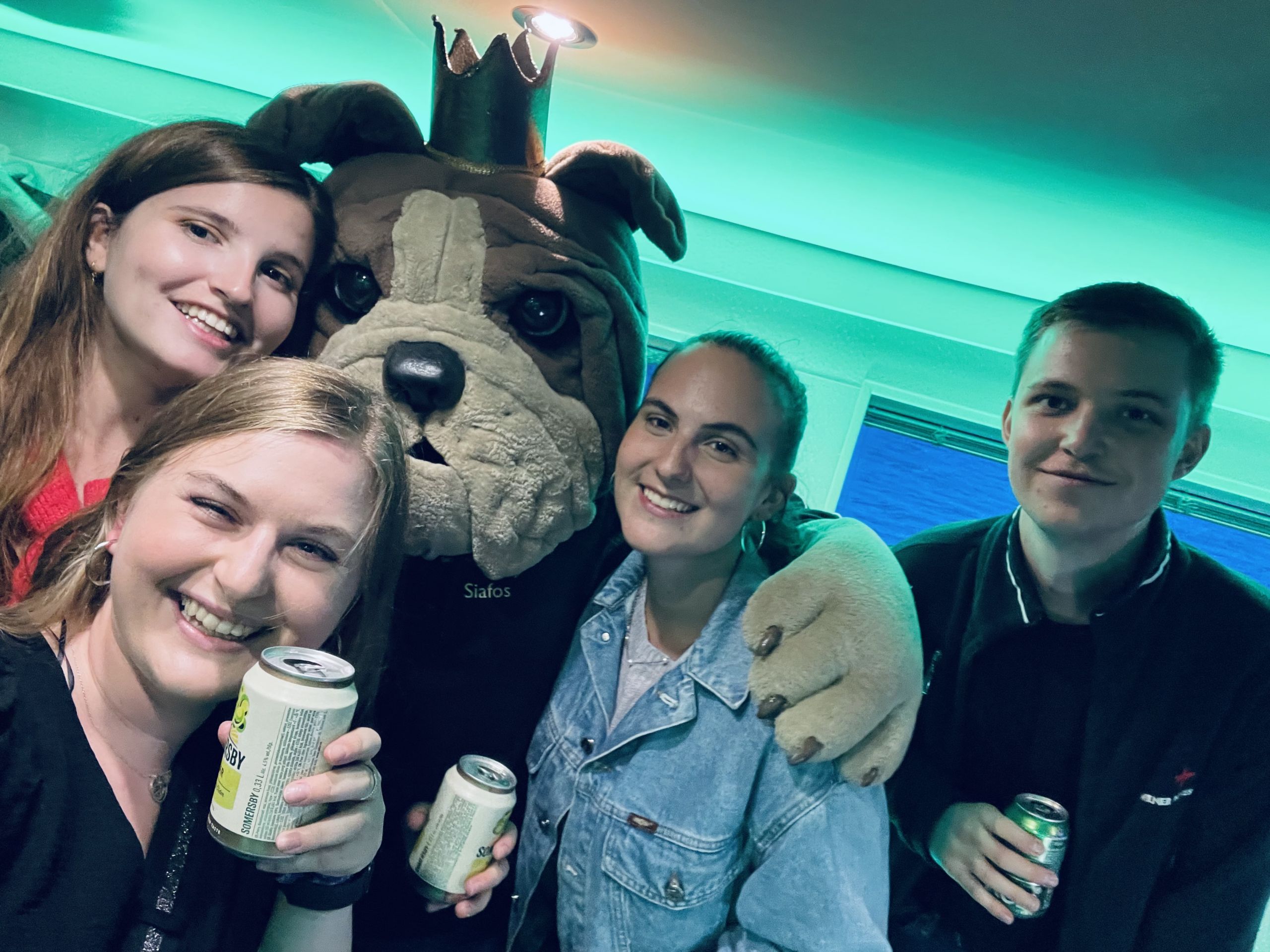 I have studied at Copenhagen Business School for the past five years. Five years. Everything I know about being a student, studying, and attending university, I have learned at CBS since beginning my studies in 2016.
I know my preferred study methods. I love that attendance and participation are not mandatory. I know that I prefer to attend lectures over exercise classes. I know where to find the best study spots and group rooms across campus. I know that I prefer my classes to begin at 9:50 o'clock in the morning. I love that, in most cases, the final exam counts for 100% of my grade. I know that a scone from the canteen cures my sweet tooth in the afternoon.
Generally, I guess you could say that I am an incarnated CBSer.
Therefore, I knew it would be a challenge, albeit a good one, for me to go on exchange.
"Is everyone here? There are only 22 of you here, there are supposed to be 25"
The first time I experienced a culture shock at Estonian Business School, was at the Opening Ceremony of Intro Week. The exchange students were welcomed along with all the new first-year bachelor's students, and before I knew it, chairs were sliding over the wooden floor as everybody stood up at the exact same time. A couple of seconds later, I found myself standing, slightly surprised, side by side with Estonians singing their national anthem, "Mu isamaa, mu õnn ja rõõm".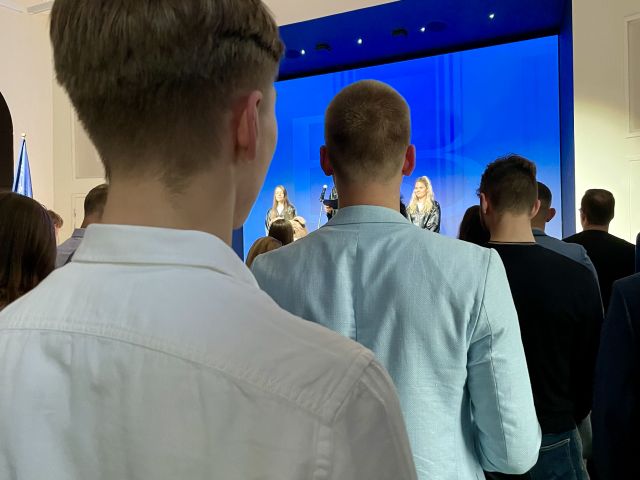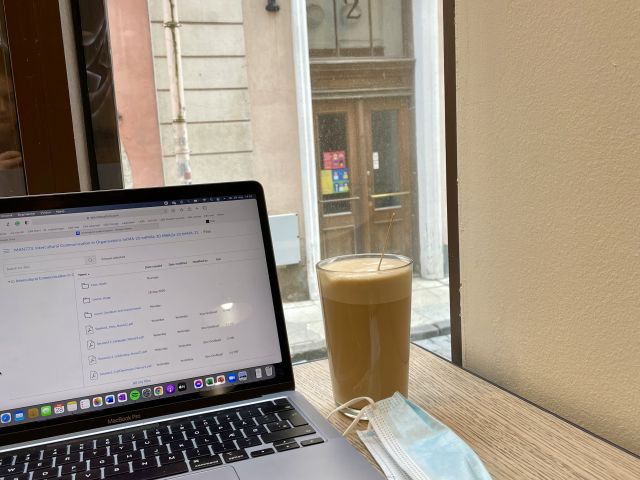 Studying at EBS, a small business school with only 1,500 students, is indeed different from studying at CBS. It is challenging me on nearly all my preferences, as well as my knowledge of the university culture, how to attend university and be a student.
While I have turned my life upside down, leaving my daily life in Copenhagen behind, my study environment has changed remarkably little. Due to the covid pandemic and the situation in Estonia, courses at EBS are taught online, on-campus or as a hybrid version. Until now, I have been unfortunate enough to have had only online teaching, and as a result, I have spent a lot of time in front of my computer, sitting on an uncomfortable plastic chair for hours and hours at a time.
Whilst my environment has been similar, the schedule, teaching style and requirements, however, differ greatly from what I am used to.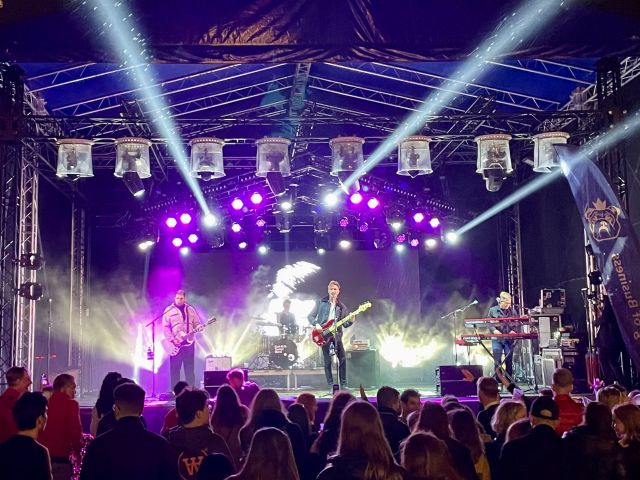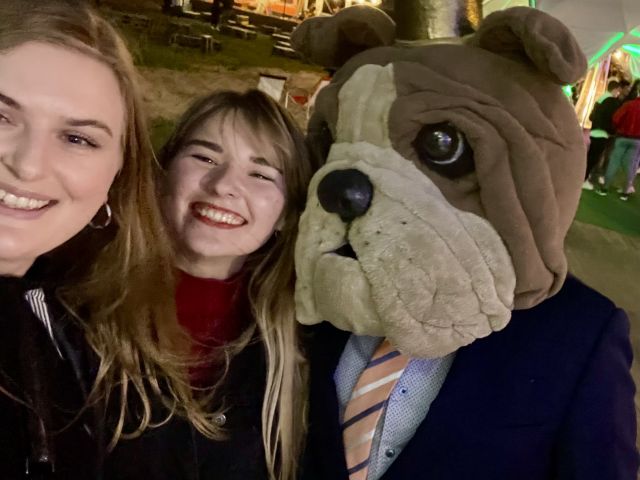 At EBS, my courses are session-based, meaning they do not run throughout the entire semester. Thus, I have already finished two courses, whereas five of them have not even begun yet. My classes are scheduled quite randomly, so I usually have one or two days of classes followed by a week or two off.
The teaching style is much more informal and intimate due to the small classes of approx. 25 students I attend, and I had to get used to the fact that the teachers here actually know my name. I have also experienced a teacher waiting for everyone to enter the zoom meeting before beginning the class, which I found rather odd – imagine a lecturer at CBS waiting for all 100+ students to show up at the auditorium before saying a word. I cannot imagine that ever happening, not in the smaller exercise classes either.
The course requirements and activities were another thing I had to wrap my head around at first. Instead of determining the final grade based on an exam, here, the grade is calculated on the basis of your performance in various course activities. Those activities can be discussions in the Canvas course management system, case studies, presentations, progress tests, and final papers, and it is also not uncommon for attendance and participation to count for 20% of your final grade.
While I find myself not being too challenged by the academic level, I am indeed being challenged by the workload inherent in completing the many tasks and projects on time.
However, I must admit that this way of studying is growing on me, as I am forced to keep up with the curriculum to complete the activities in time. As it turns out, I do, in fact, prefer not to just push the curriculum in front of me, ultimately having to go through it all during the already stressful exam period. Who would have guessed?